You will soon arrive in the beautiful city of Barcelona with your family. There are so many things to do in this fabulous city, you won't know where to start. There is certainly no chance you or your family will be bored! 
Museums, amusement parks, events…  You go on the Internet to search for activities to do in Barcelona, but with the huge variety that this city offers, your brain starts to overheat with all this information. You want your family to have a great time, but are these activities appealing to children, or more importantly, appropriate for them?
Relax, AB Apartment brings you the perfect guide to visiting Barcelona with kids! Whether it's indoor or outdoor, paid or free activities, we have made a selection of the best attractions in the city to experience for an exceptional family vacation, hang on!
1) Free family activities in Barcelona: Maximum fun with minimum cost!
Tip: During your stay, you will be able to enjoy a large number of free activities. To make the most of it, don't hesitate to organise your day with our guides so that you don't lose a minute! 
Places to visit
Barcelona's neighbourhoods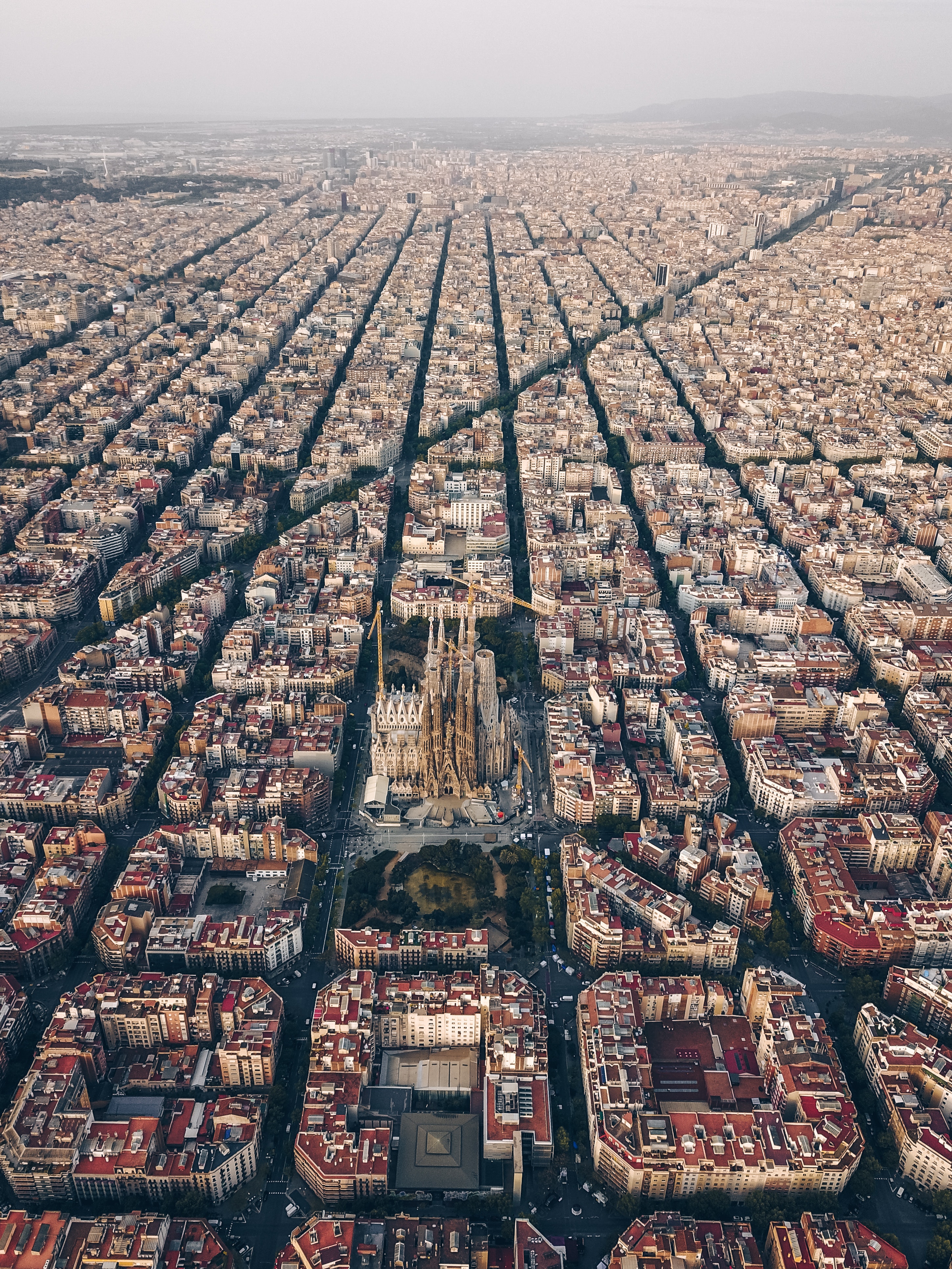 Discover Eixample
The Eixample district  is home to so many historic buildings, you feel as if you are walking through an open-air museum. It is a very modern district with wide alleys, where you can admire the famous Gaudi monuments such as La Casa Batlló and La Pedrera.
You will also be in the heart of the main streets and squares of Barcelona such as Passeig de Gracia, Las Ramblas, Plaça Catalunya and many others. Observe the facades, they are an architectural delight!
Las Ramblas
Located in the heart of Barcelona, Las Ramblas are the emblematic streets of the Catalan capital. Thousands of visitors walk the streets that lead to the different tourist sites of Barcelona. Along the rush, you will see many stores, restaurants and even people dressed in costumes as you go. It is impressive for both children and adults. Take the opportunity to pose with them and leave your trip with a fun photo.
The Gothic Quarter
Walk through the narrow streets of the Gothic Quarter as if you were in a labyrinth. This ancient neighbourhood holds many legendary secrets. Tell your children about the history of these streets while admiring this medieval location.
The Sagrada Familia
The Sagrada Familia, a famous monument recognised by UNESCO as a world heritage site, is a must-see during your stay. 
Built in 1882, the emblematic Sagrada is the most visited monument in Barcelona. At 172 meters high, it will make you feel very small. Ask your children how many meters they think this monument is. 
Montjuic Mountain 
On your visit, a stop at the top of Montjuic is a must. Take a half or full day to visit this area where you will find the magnificent Magic Fountain, which will amaze your children. The fountain is lit up every weekend and puts on a breathtaking show. Check the timetable on the city of Barcelona's website ahead of time as it is under maintenance at certain times of the year..
On top of the hill, you will find the Montjuic Castle, situated atop a 213-metre-high city mountain. Gorgeous parks and gardens surround this area, and also many famous monuments such as the MNAC (National Art Museum of Catalonia). Whether you are alone, in a group, a couple or with your family, this space is suitable for everyone. It is the ideal place to enjoy breathtaking views. 
Beaches: La Barceloneta or Bogatell 
You have probably heard of La Barceloneta, the city's most popular beach regularly crowded by tourists. 

However, If you want to relax with your little family, have a picnic in a beautiful setting, play frisbee and build beautiful sandcastles or just walk along the coast, we recommend the Bogatell beach located in the Poblenou neighbourhood. This beach is a little less packed, especially during the busy summer period. To discover the city and its best beaches in a different way, why not go by bike? It's fun for all the family.
Barcelona's Parks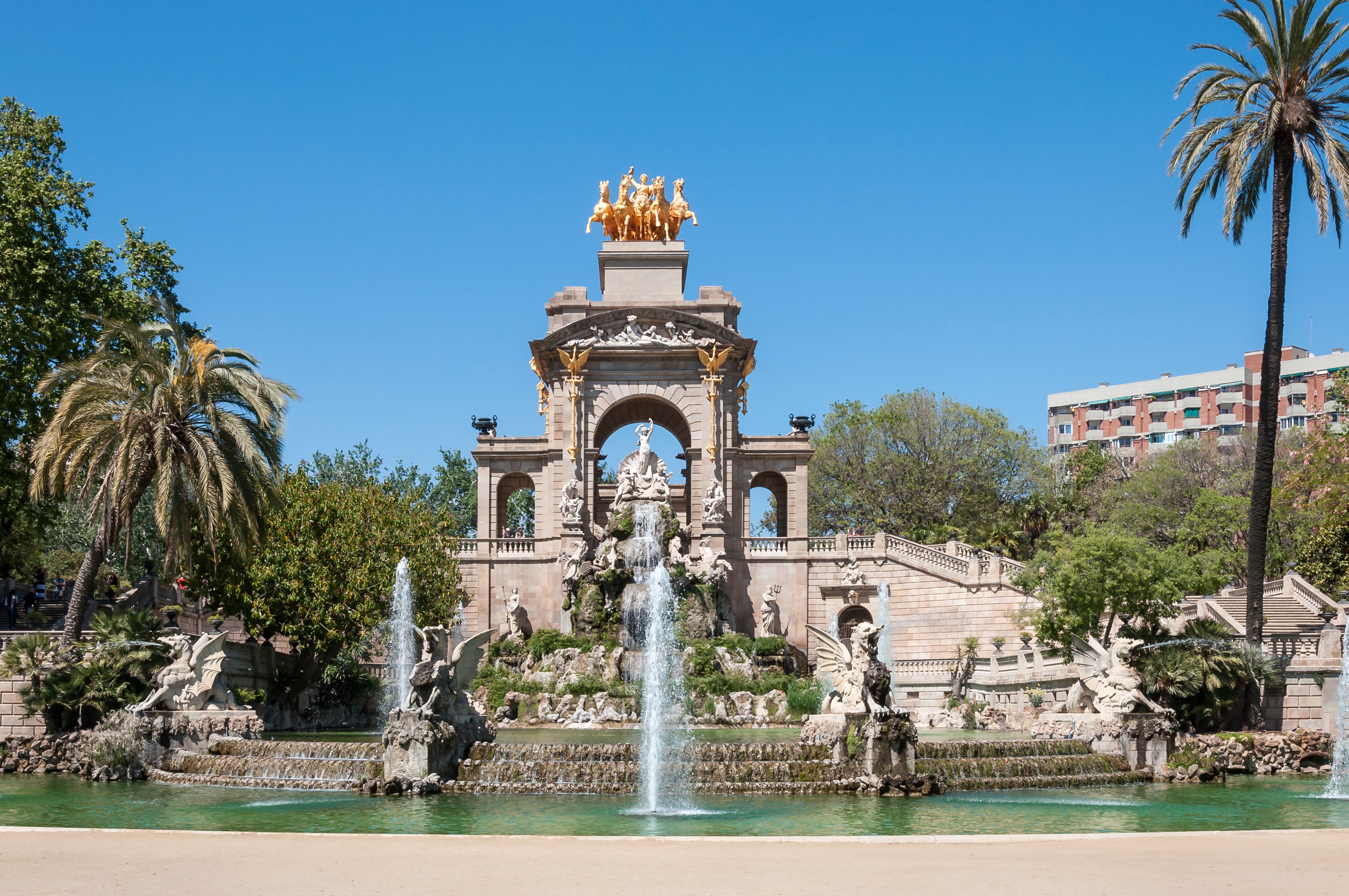 Ciutadella Park
The Ciutadella Park is one of the largest green spaces in Barcelona with more than 280,000m2 to explore..
It is the ideal place to stroll, have a picnic, play on the many playgrounds or relax in the open air. This idyllic park is home to the Catalan Parliament and the Barcelona Zoo. Throughout the week and especially at weekends, the park is filled with groups of young people doing fun activities. Let the children enjoy this free entertainment in a beautiful setting!
Horta's Labyrinth Park 
Located in the Horta-Guinardó district, this park is the oldest in Barcelona. It has huge picturesque gardens with a labyrinth that will entertain both young and old. Take advantage of this playful, fun and unique park not far from the city with free entry on Wednesdays and Sundays!
Pegaso Park 
Pegaso Park is a magical and wild place with impressive open and covered vegetation. This large green space, located in the Sagrera district, is perfect for a family walk. Full of history and attractive facilities, enter the heart of this park, once the main gateway to the truck factory.
Joan Miró Park
Perfect to relax before arriving at the huge Plaça Espanya, the Joan Miró Park will allow you a quiet moment in the heart of the city. On the way, admire the 22-metre high Dona i Ocell sculpture created by Joan Miró. 
Barcelona Olympic Parc
This famous park has been a place of culture and relaxation since Barcelona was chosen to host the Universal Exhibition in 1929. It is worth mentioning that the 1992 summer Olympic Games were held here. The many facilities planned for this event are still mostly open to the public. 
Bunkers del Carmel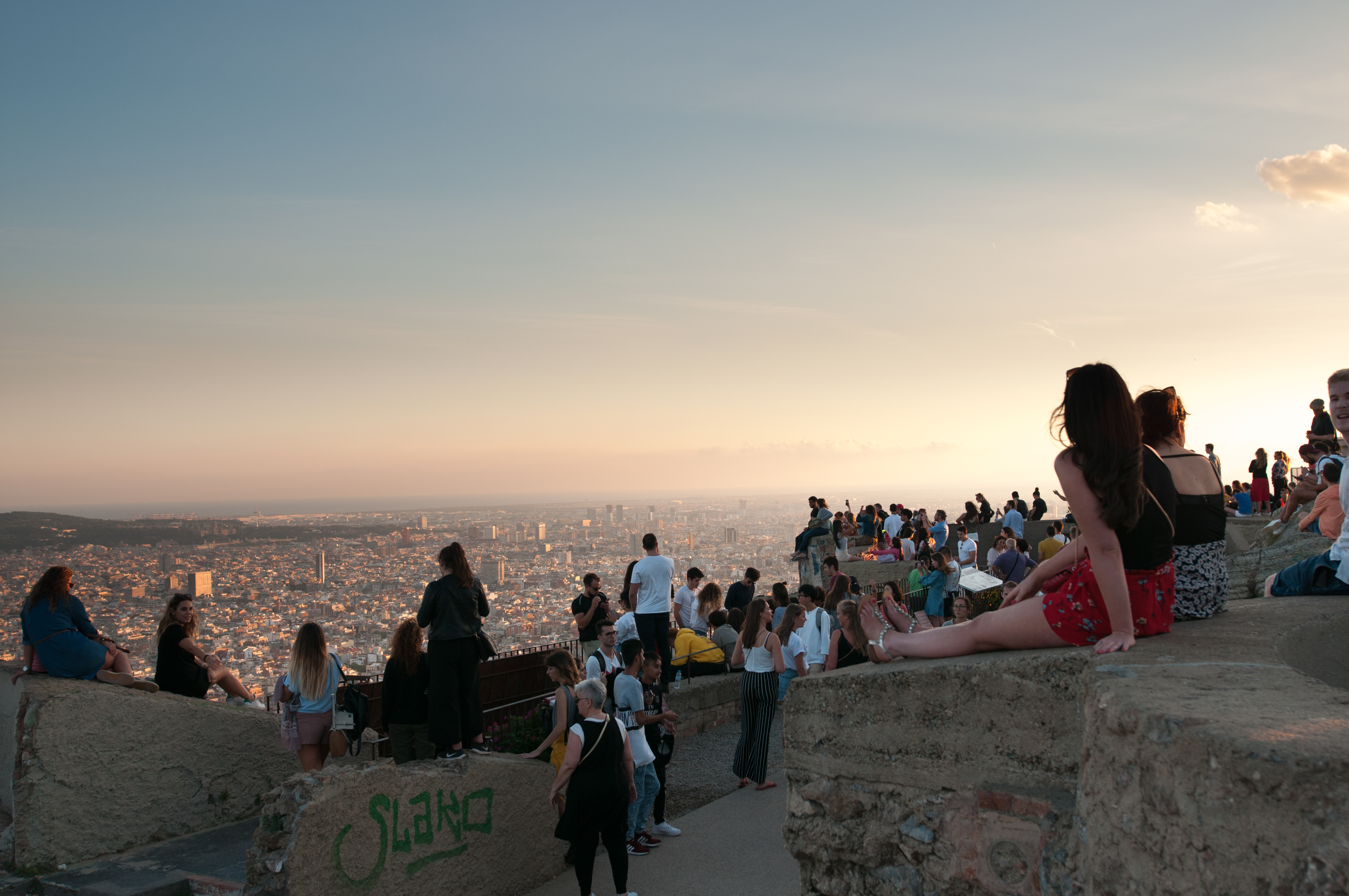 This is one of our favourite places in Barcelona that we will never get tired of. Located in the El Carmelo area of Barcelona, this 360-degree viewpoint offers the most incredible views of the city. With views of almost all of Barcelona, the Bunkers del Carmel is a must-see. Go an hour before sunset, so that you have enough time to find a good spot to observe it. When you are there, enjoy it with your family! We are sure you won't be disappointed.
2) Paid activities in Barcelona
Tip 1: Although some activities are not free, they are certainly worth visiting. Fortunately, there are many good deals for these attractive places. For example, most museums are free every day for children under 16, for adults every Sunday or Saturday from 3pm and every first Sunday of the month. So let's make the most of it?
Tip 2: Check the websites of the attractions you wish to visit regularly, as there are many discounts available throughout the year. 
Cultural activities 
Museums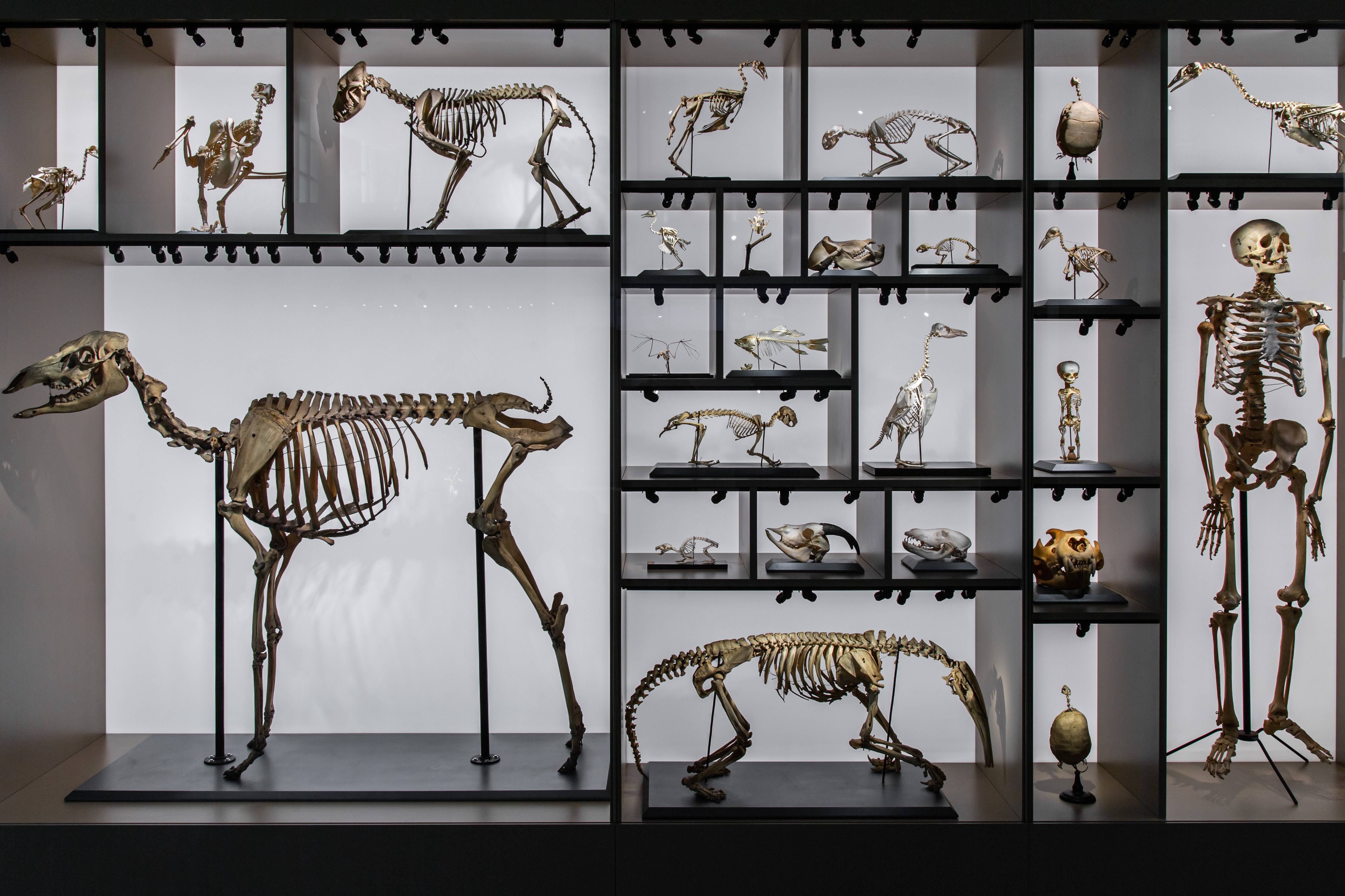 Cosmocaixa 
Interactive and exciting, the Cosmocaixa Museum offers visitors a wide range of activities and exhibitions related to science. This unforgettable journey through science will only cost you 6 euros if you are over 16 years old. This is definitely one to explore with your little Einsteins!
CaixaForum Barcelona 
Dance, music, workshops, shows, projections… Caixaforum and its cultural exhibits offer artistic activities designed for everyone. This cultural and educational centre awaits you for an exciting experience.

Visit the CaixaForum website in the Family section to attend as many events as possible with your children. 
Chocolate Museum 
The Chocolate Museum will take you on a journey through the origins of this much loved product. From its arrival in Europe to its growth in popularity and its benefits, discover the magnificent history of chocolate. For those with a sweet tooth, take your treats home with you from the museum shop!
This gourmet visit is free for children under 7 years old. To delight your taste buds, it will cost 4.30 euros and 3.50 euros if you are a group. 
Big Fun Museum
Big Fun Museum One of the most original and fun museums in Barcelona. Packed with illusions and entertainment, the Big Fun Museum is perfect for spending time with the family. Labyrinths, amazing 3D installations, themed rooms and much more. Let yourself be transported through different worlds for half a day. Don't forget your camera to take the best shots. Fun and smiles guaranteed!

Special offers are available for friends, families and groups. 
Museu Blau
The Museu Blau is the natural science museum of Barcelona. It offers multiple temporary exhibitions and a variety of activities for children. With its varied and impressive collections, take a leap back in time to millions of years of history. All your senses will be awakened. Children will be impressed by a change of scenery not seen anywhere else.
The entrance fee starts at 6 euros for people over 16 years old. 
For the more curious and museum loving, there are other impressive places to discover: 
National Art Museum of Catalonia (MNAC)

Museu d'Història de Barcelona (MUHBA)

Picasso Museum

Moco Museum Barcelona
Places to Explore
Park Güell + Gaudi Expérience 4D 
What would a trip to Barcelona be without a visit to the famous Park Güell? It's an obligatory stop during your stay. Stroll, have a picnic, rest, and relax in this magnificent Gaudí park.
Bring a touch of madness to this family day by opting for the Gaudí Experience 4D. This 4D and augmented reality experience will allow you to get to know Gaudí and his works in a unique way. Enter the creative world of this genius and enjoy a fun experience for children and parents. 
Admission is free for children under 6 years old, 7 euros for 6 to 12 years old and 10 euros for general admission. You must add 9 euros to the price of the ticket to participate in the 4D Gaudí experience.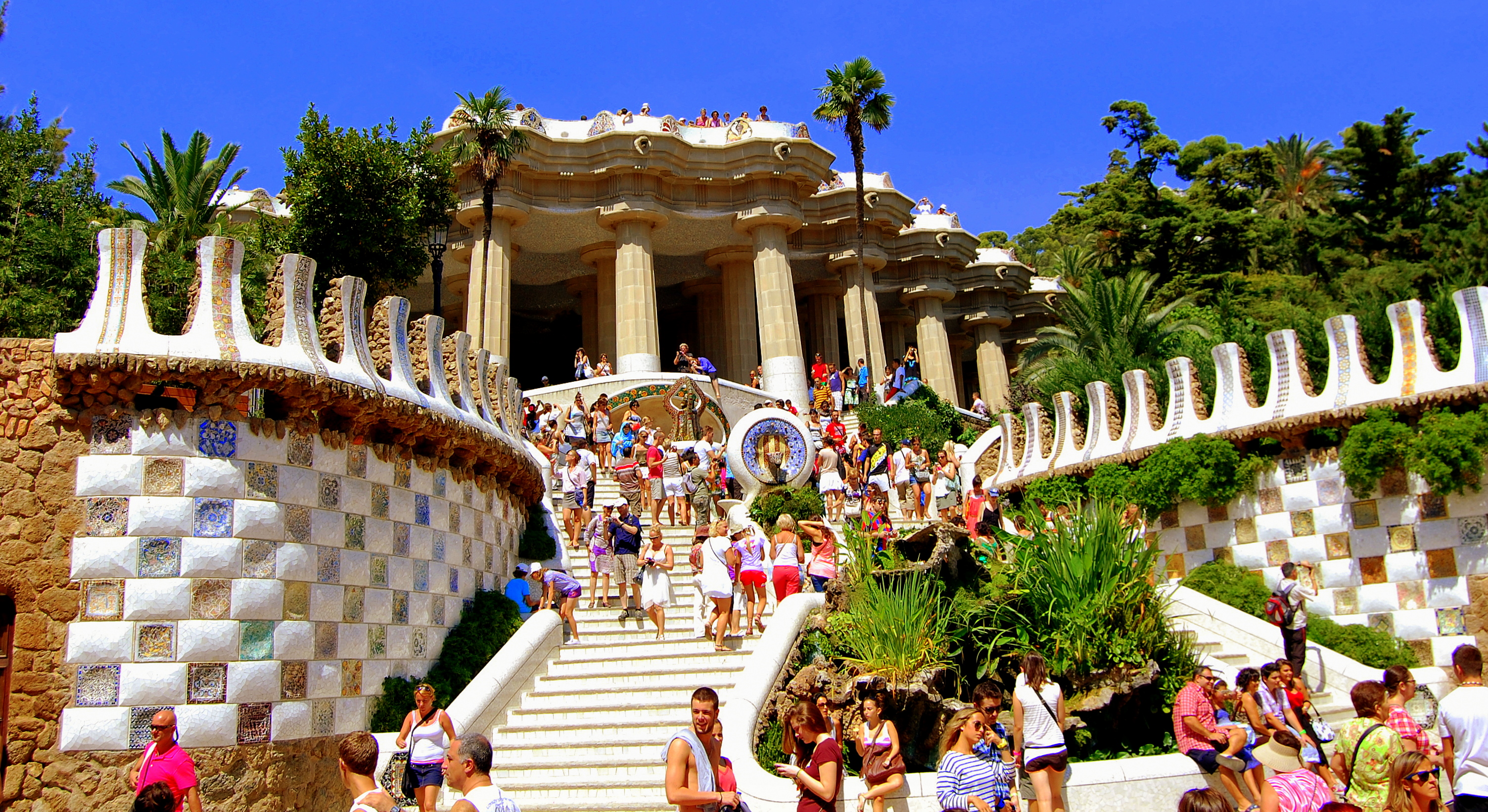 Botanical Garden 
The Botanical Garden in Montjuic is a haven of tranquillity and covers more than 14 hectares. It is home to thousands of plant species from all over the world. Stroll through greenery from all over the world in a completely unique atmosphere. The garden is free for children and is 5 euros for adults. What's not to like?
Places not to be missed
Camp Nou Stadium
Amateurs, soccer fans or Barca supporters? Visit one of the biggest clubs in Europe: Camp Nou. You can take a tour of the stadium, visit the interactive media hall, and even take a peek inside the team's dressing room. Experience the true passion of Barça when you visit Camp Nou.
The prices of the visit start at 20 euros for children over 4 years and 26 euros for adults.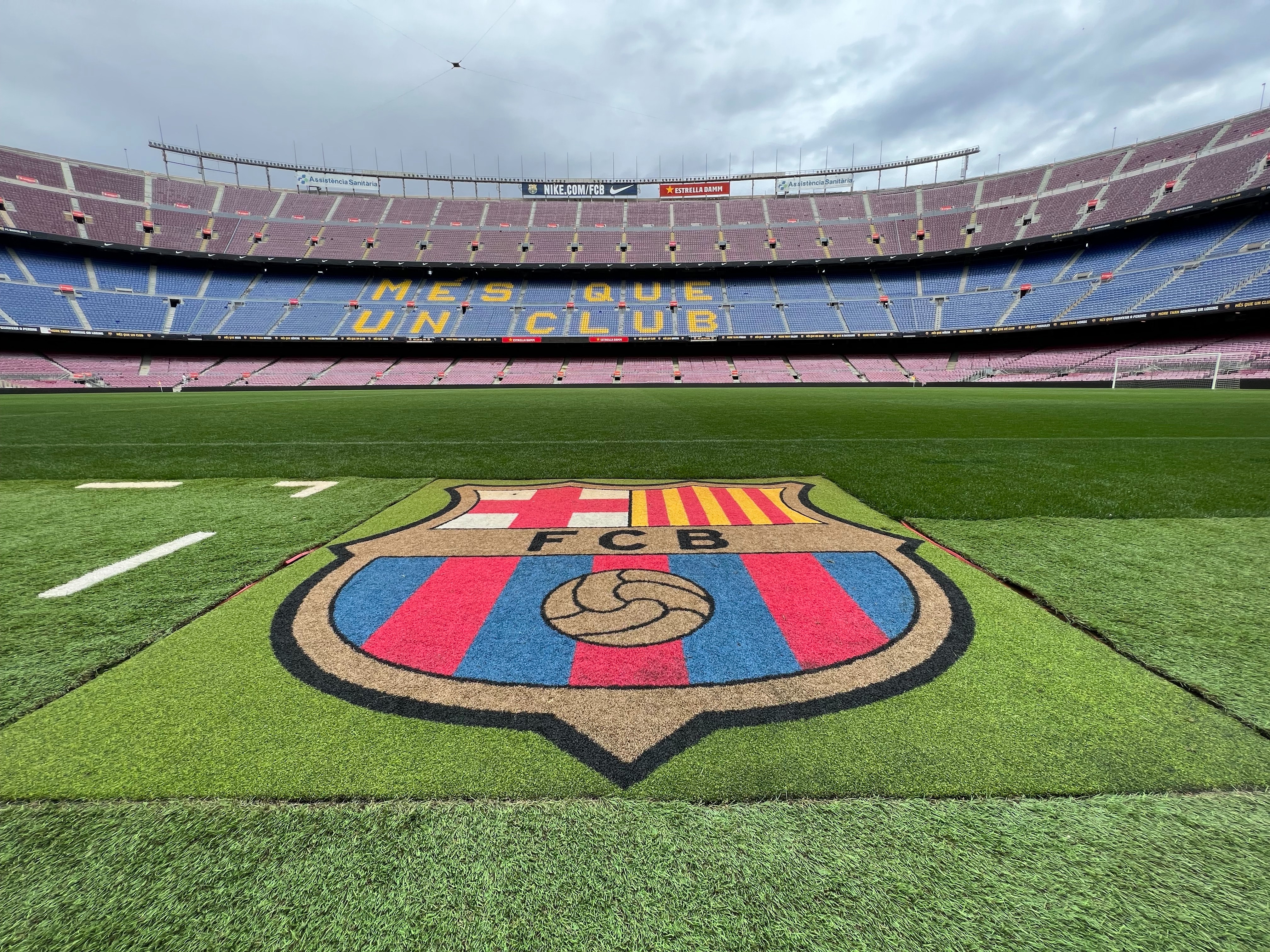 Gran Teatre del Liceu 
The Gran teatre del Liceu is the oldest and most prestigious theatre in Barcelona. This unique theatre has hosted the most important operas in the world. You can attend a simple visit, a guided tour with a final recital or even participate in a performance. Whichever you choose, enjoy this extraordinary setting with all the  family. Prices depend on the session.
Poble Espanyol
Poble Espanyol is a charming village located in Montjüic.Winding streets, stunning facades and beautiful buildings inspired by the different autonomous regions and provinces of Spain: Poble Espanyol is like something out of a fairy tale!
To visit Poble Espanyol, you will have to pay 14 euros for adults and 7 euros for children over 4 years old. Reduced rates are available for students and over 65s.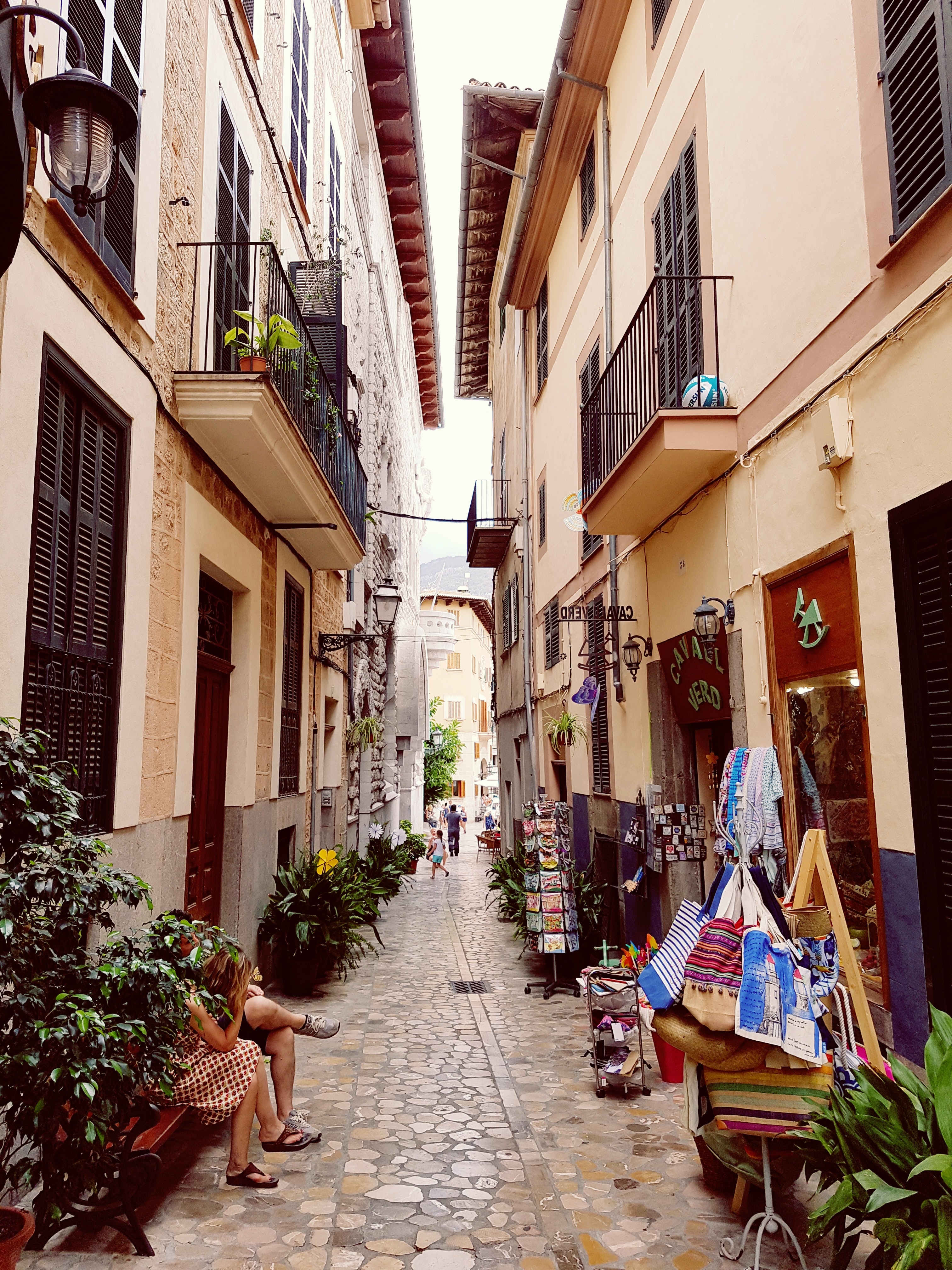 Entertainment activities
Attractions in Barcelona
Tibidabo Amusement Park 
For a fun-filled family day out, take to the skies at Mount Tibidabo in Barcelona. Home to Spain's oldest amusement park, the sacred church Sagrat Cor and a ferris wheel with incredible views of the city, is a must-see. Whatever your age, there's something for everyone. Admission is free but the attractions are not. . 
The Aquarium
Explore the marine world at the Barcelona Aquarium. You will find an incredible number of aquatic animals such as exotic fish, turtles, rays, sharks and penguins. The Aquarium has many interactive exhibits for children, allowing them to participate in an educational, yet  fun way. A great experience for everyone!
Prices start at 10 euros for children over 3 and 24 euros for adults. 
Tip: buy your ticket online and get a 10% discount on your entry fee.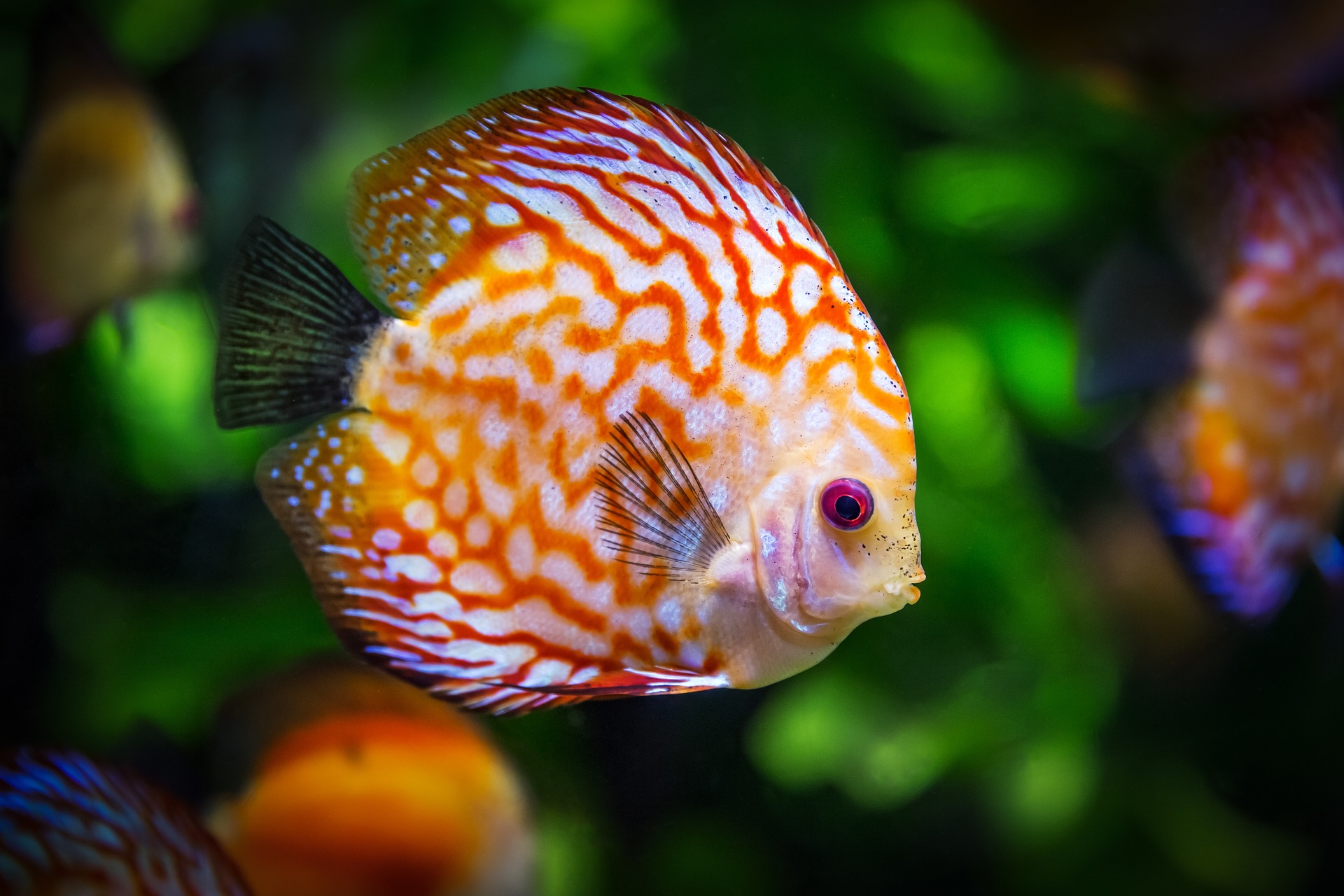 Barcelona Zoo 
Founded in 1892, Barcelona Zoo is one of the oldest and most modern zoos in the world, housing more than 7000 species! Barcelona Zoo differs from other zoos in the country in that the animals' living spaces are very open. This allows visitors to come face to face with their favourite species. A total immersion that makes all the difference! 
Tickets are priced at 12.95 euros for children aged 3 to 12 and 21.40 euros for adults but there are family rates available. Visit their website for more information.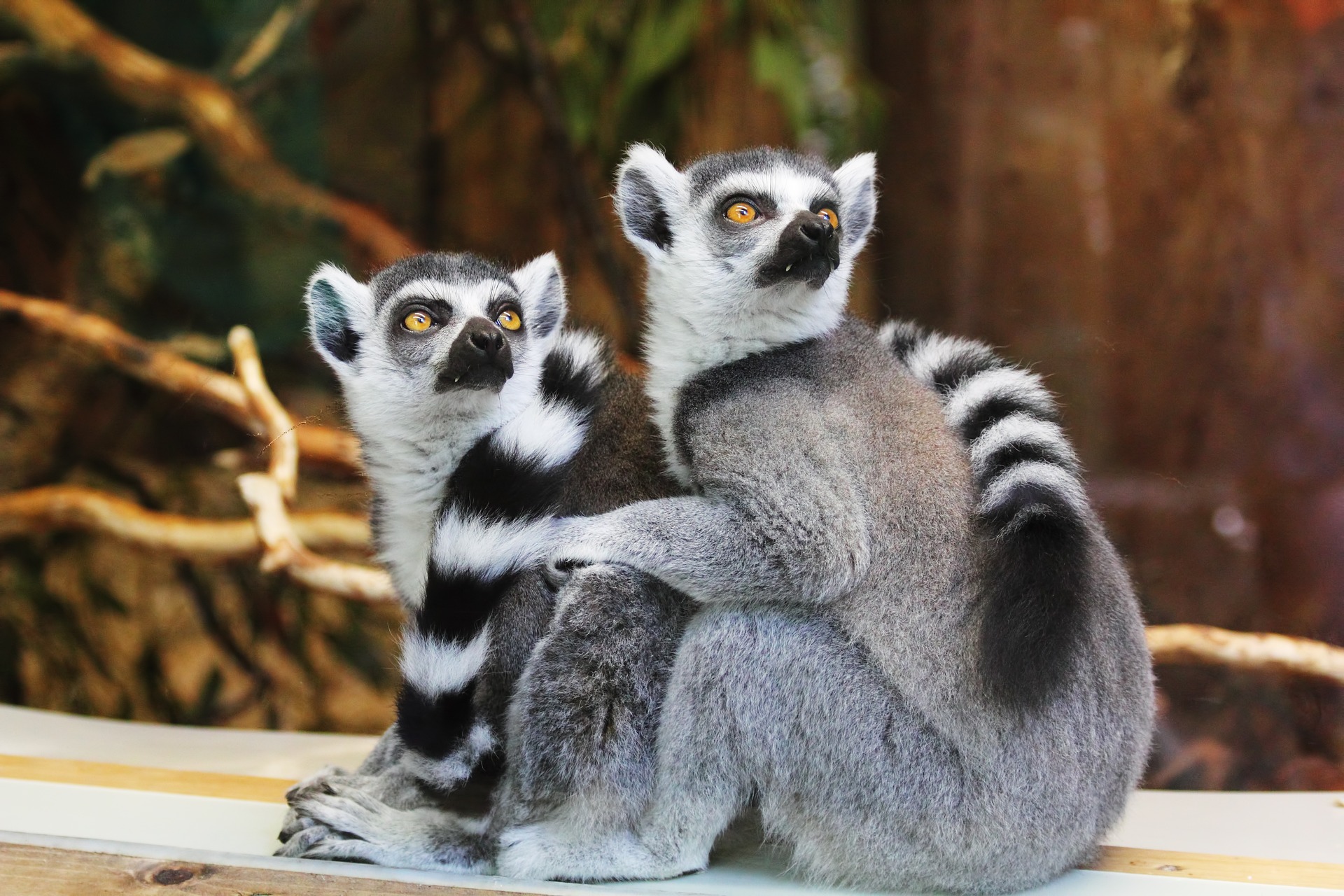 Montjuic cable car
The Montjuic cable car is the most special way to discover the beauty of Barcelona. 
You will enjoy a breathtaking view from the top of Barcelona. At your feet are the magical Montjuic Castle, the Sagrada Familia, or the Camp Nou. Amaze your children with this aerial tour!
The return fare is 10.20 euros for children over 4 years old and 14.20 euros for adults. 
Tip: take the cable car during sunset. 
Excursions
Rent a Boat 
In Barcelona you can rent a private boat at very attractive prices. Whether you want to enjoy the coastline, take a dip in the deep blue water, or simply watch the sunset, there are many options for a unique sailing experience. Small or large groups enjoy a colourful sea journey.
If you don't want to bother with renting a boat, there are also simpler cruises available. Prices start at 10 euros per person. 
Tourist bus 
During the journey, you can admire the landscape, discover the main monuments of the city while listening to the audio guides and take advantage of the WIFI, which is usually free. 
For a 24-hour ticket, prices are 16 euros for children, 25 euros for seniors and 30 euros for adults. There are discounts if you book for 2 days.
3) Things to do Around Barcelona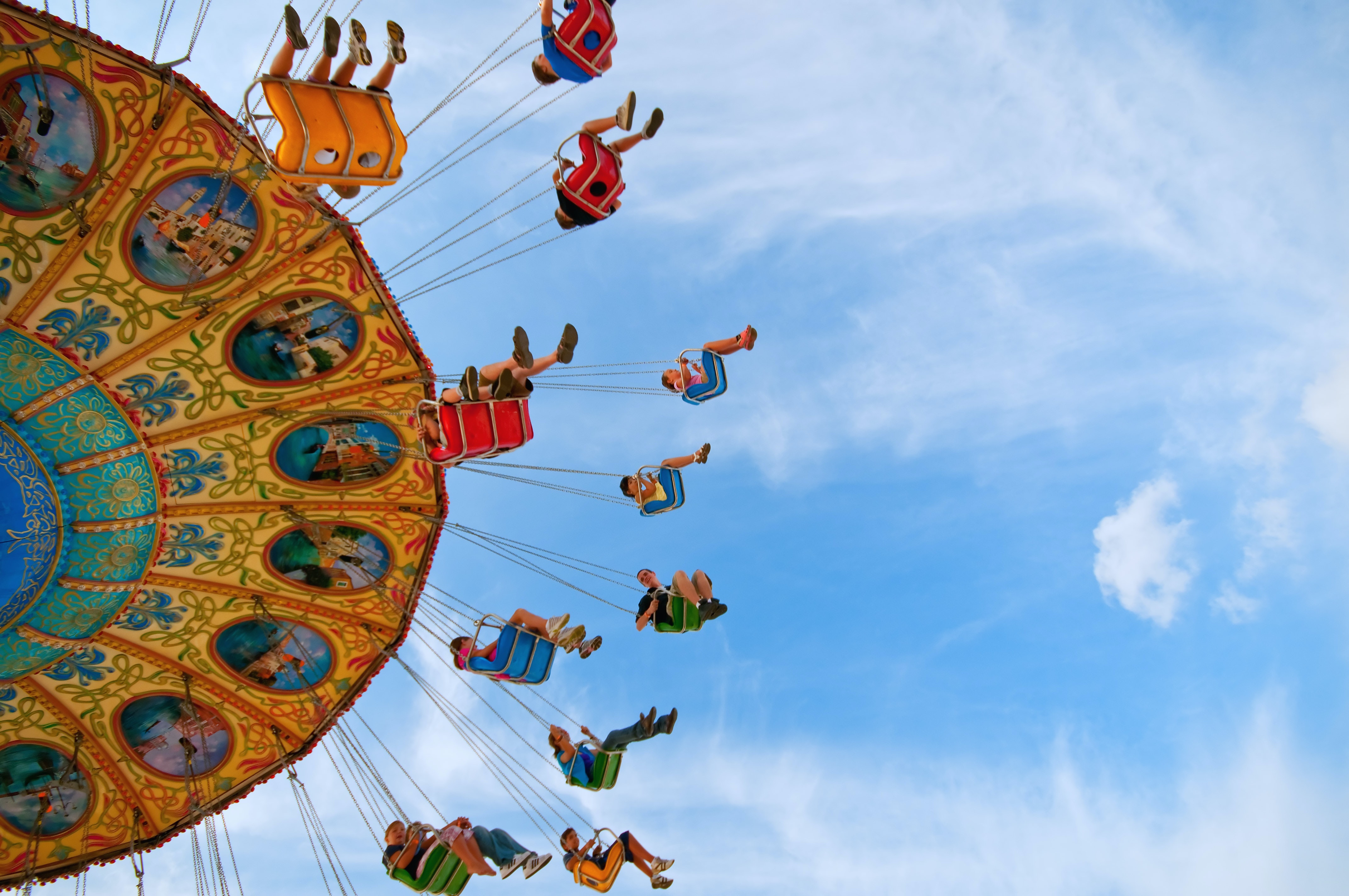 Water Park: Illa Fantasia
Illa Fantasia is a water park located less than 30 minutes from Barcelona. 
With 20 slides, 3 giant pools and a huge picnic area, it's the perfect place to relax and cool off with the family during the hot weather. Come and have fun in these 7 hectares of pure pleasure! The shuttle bus and the car park are free.
The price is 17 euros for children under 1m20, above this height it is 29 euros. 
Port Aventura
Port Aventura For thrill seekers, the PortAventura theme park is an ideal day trip to the Catalan capital. Located just over an hour from Barcelona, in the town of Salou, the park and its many attractions will entertain children and adults alike. If you want to take the plunge, Port Aventura also has a separate water park. Hold on to the rides for a thrill ride!  
For one day in the park, it will cost you 42 euros for a child from 4 to 10 years old and 48 euros for an adult. For an extra 20 euros, experience the Ferrari passion at Ferrari Land.
Montserrat 
An hour from the centre, hidden in the middle of these mountains, you will find Montserrat. A jewel of a place that houses a monastery and incredible views. 
This monastery attracts pilgrims from all over the world and is the most important religious refuge in Catalonia. Experience an incredible day in Montserrat. 
The Seven Waterfalls Route 
For lovers of hiking, tranquility and waterfalls, this is the activity to do with your family! This waterfall is located in Campdevànol, near Girona. You have to walk for an hour to see the first waterfalls. Another 15 minutes will allow you to see the other six. 
So, are you ready to see the real Catalonia?
Montseny Natural Park 
Montseny Natural Park offers some of the best views in Barcelona. In 1978, UNESCO designated it as a World Network of Biosphere Reserves, recognising its fabulous biodiversity.  

There are several routes to get there. You can choose the route that passes through the Tordera River, which runs through the Montseny area. Take a look at their website, to find the most convenient route for you.
Carretera de les Aigües
This gorgeous 10 km walk is the perfect way to enjoy the beautiful countryside all year round.The route, which is accessible to all, is easy to cover on foot or by bike. The Carretera de les Aigües is a 30 minutes drive from the centre of Barcelona and will allow you to enjoy a breath of fresh air in the heart of the city.
Tip: Bring a picnicking with you to these gorgeous outdoor spaces and stay for the day to enjoy the beautiful landscape at all hours. 
After showing your family the best places in Barcelona, take them to one of our delicious restaurants. Whether it's for brunch, dinner or a simple pastry, check out our articles to become an expert on the Catalan capital.
We hope this guide will help you and your family have a great time in Barcelona!