Whether you want a quick coffee and croissant in the morning on your way to visit some Barcelona Gaudí sights, or you're looking for somewhere special to treat your sweet tooth, Barcelona has so much to offer. There are even gluten free bakeries for those who don't want to miss out! Let us talk you through the best bakeries that the city has to offer. 
Pasteleria Hofmann 
Aimed at possibly a more mature audience is the Pasteleria Hofmann. This pastry shop offers beautiful pastries and cakes in the most gourmet style. The mascarpone croissant is to die for if you have a sweet tooth, and their pistachio dessert will delight your taste buds.
They also offer delicious coffees to pair with your baked goods, find them down the streets of the trendy El Born.  
Address: Carrer dels Flassaders, 44, 08003 Barcelona, Spain 
Pasteleria Jansana Gluten Free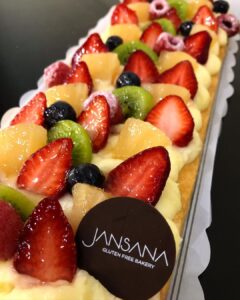 Suffer with any gluten intolerances? Don't worry this delicious and gluten free bakery means you don't have to miss out. Whether you just want to grab something on the go or sit inside their cosy white bricked cafe, their large variety menu is amazing! From warm croissants, pastries and coffees to empanadas and quiches there is something on the menu for everyone! The perfect place to start your day!
Address: Carrer de Balmes, 106, 08008 Barcelona, Spain
La Pastisseria Barcelona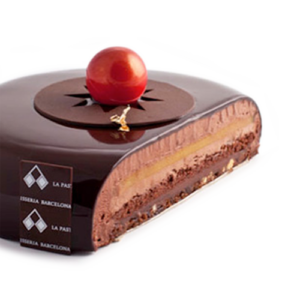 Want to see some of Barcelona's most beautiful cakes? Then La Pastisseria is the place for you! This chic pastry shop offers an incredible variety of pastries and beautifully designed cakes. From chocolate to passion fruit the intense flavours in these cakes make it no surprise that this shop was awarded "the best pastry shop in the world 2011". Located away from the tourist areas, this pastry shop is perfect for those that want to experience authentic Spanish cuisine!
So if you're someone with a sweet tooth make sure you stop by this tasty pastry shop!
Address: Via Augusta, 166, 08021, Barcelona
Demasié 

Looking for something to grab on on the go? Demaisé is your answer! With their mouth watering display, their famous cinnamon roll is a must try! Not only do they have an impressive selection of rolls, cakes, cookies and focaccias but they also offer a selection of vegan goods! Serving hot and cold drinks this is the perfect place for a little pick me up. Or if you want to enjoy these goods from the comfort of your bed they have a home delivery service! 
With their friendly staff and great prices Demasié sure has a way of making customers return! 
Address: Carrer de la Princesa, 28, 08003 Barcelona, Spain
Baluard Barceloneta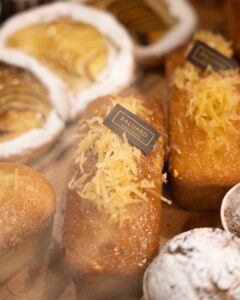 Looking for the best bread in Barcelona? Baluard is the place for you! This small yet busy bakery offers a variety of freshly prepared breads, sandwiches, pastries, cakes, coffees and juices! Located near the beach this bakery is a perfect stop to grab some essentials for a picnic! With slightly higher prices, every bite is worth it! For all you bread lovers make sure you don't miss out! 
Address: Carrer del Baluard, 38, 08003, Barcelona, Spain
Furnos Bcn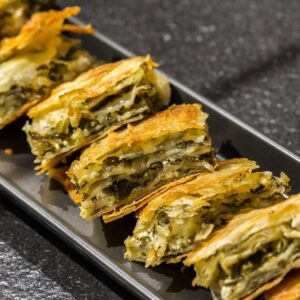 Furnos bcn is a famous Greek styled bakery that offers an amazing variety of Greek and Mediterranean delicacies. From their famous spinach and cheese pies to their selection of Greek inspired desserts and yogurts these products taste just as good as in Greece! Don't miss their Freddo espresso coffee and multi seed breadsticks! With an incredible owner and team the staff are there to answer all of your questions. 
Located in Poble Nou this bakery is the hidden gem of the neighbourhood. 
Address: Carrer de Marià Aguiló, 67, 2, 08005 Barcelona, Spain
Forn Puiggròs
For a surprising gem found close to the famous Sagrada Familia is the Puiggròs here you can expect tasty pastries with a view out to the stunning Sagrada and the hospital de Sant Pau. This is a great place to visit after seeing the Sagrada and you can choose to sit in or take it away. 
Address: Av. de Gaudí, 77, 08025 Barcelona, Spain
If you want to know where to find the perfect coffee to pair with your delicious pastry, don't hesitate to read our blog on the best coffeeshops in Barcelona.