The Sitges film festival is one of the world's foremost international festivals which focuses on fantasy and horror films. This festival started all the way back in 1968, and takes place every year in the little coastal town of Sitges in early October. 
This year will be the 55th edition of the Sitges film festival, taking place from the 6th to the 16th of October. This year 15 film schools and universities around Catalonia will be participating, after having submitted a total of 32 audiovisual works! 
Where is Sitges? 
Sitges is a beautiful coastal town around 35km from Barcelona. You may have heard of Sitges and its famous carnival, one of the most anticipated festivals in Europe. This colourful parade is another must see, taking place every Thursday prior to Ash Wednesday. 
Sitges is also well- known for its glorious beaches, peaceful vibes and tasty beach restaurants. It is also a town filled with gorgeous little shops and vibrant cafes, making it the perfect location for a day's escape from the bustling Barcelona. 
What is the Sitges Film Festival?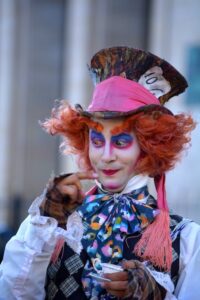 If you're a film lover, you cannot miss the Sitges Film Festival. If you want to learn about the latest trends and technologies applied to film and audiovisual, this is the place for you. In Sitges, everyone will dress up in their best costumes to enjoy these days of cinema and culture. Expect halloween type outfits, horror movie costumes and everything fantasy. 
Each edition of the international film festival brings a new theme, the theme of the 2021 film festival focused on werewolves and inner beasts, as well as nordic cinema. 
Every year, everyone is invited to submit a film. There will be shorts winning awards for the "best short film" in the Official Fantàstic Selection and "Best Short Film" in the Anima't category which will automatically be taken into consideration by the Hollywood Academy Awards® selection committee. A great opportunity for you to show your talent! Take this into account for next year's film festival. 
Where does it take place? 
The main venue of the Sitges Film Festival is the Auditorium, located in the Hotel Melià Sitges.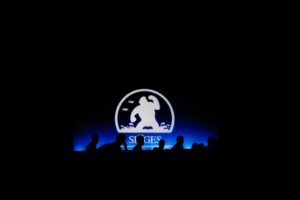 As of 2020, other venues are: Cine El Retiro, Cine Prado, Brigadoon – L'escorxador, Tramuntana, Platja de Sant Sebastià, the emblematic Palau de Maricel, Hort de Can Falç and Edifici Miramar.
Sitges Film festival 2022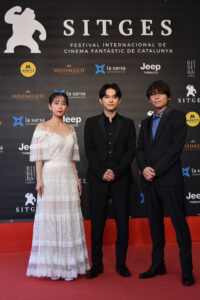 This year at Sitges film festival, for those who have submitted short films, there will be awards. These awards are selected by an international jury, and range from best feature length film, to best director, actors, screenplays and many more.
The line up is yet to be announced, but once it is you can find all the information on the Sitges film festival website. To buy tickets, you can also do so on their website. 
For more information on Sitges, check out our blog on exploring Sitges in a day.
Accommodation 
Staying in Sitges during the film festival can be difficult due to the huge amounts of people wanting to celebrate. Therefore, it is a smart idea to book accommodation in Barcelona, and allow yourself to enjoy some of the amazing things to do in Barcelona.