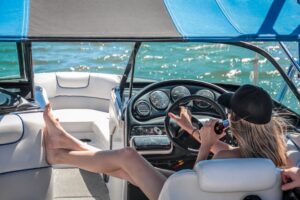 There's no better way to cool down from the sun than getting into a boat and enjoying sea views along Barcelona. How lush does it sound having the freedom of your own speedboat along the coast, being able to jump into the deep blue water and have fun with your closest friends and family. Or what about a sunset cruise where you can enjoy jazz music, drinks and watch the sunset over the mediterranean. Maybe you prefer to be taken on a sailing tour across the sea, where you have a professional show you the best places to go snorkelling with your friends. For whichever boat experience that has you hooked, keep reading to find the best value for money opportunities available. 
Sam Boat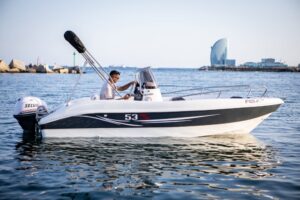 Did you know the beach in Barcelona is just a 15 minute walk from some areas of the city centre? Making it super easy to take to and hire a motorboat for the day with Sam Boat! Here you are able to hire a boat with friends and family for the entire day, as in 10am through to 6pm! You can rent for up to 6 people starting at just over €35 per person, with or without a skipper. If you have any questions, don't hesitate to get in touch, the owner Marta speaks Spanish, English and even Italian. 
Surcando Mares Sitges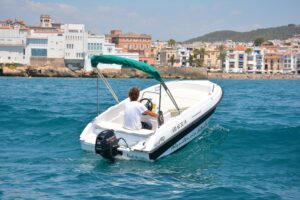 If you know Sitges you will know about its gorgeous beaches and many beach bars to be explored. This makes it the ideal little town to spend the day and rent out a speedboat with your friends. For just 33 euros per person you can spend 4 hours exploring the coast. There's no need for a licence, so you don't have to worry. Sit back, relax and soak up some rays with Surcando Mares.  
Barcelona SailBoats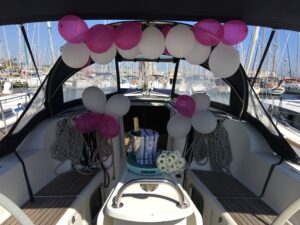 If you're looking for somewhere to celebrate with a large group of friends, we are talking up to 33 people, Barcelona sail boats is the place to go! Barcelona sail boats don't only offer you the freedom of sailing yourself and swimming in the sea, they also provide snacks, cava, beers and soft drinks. A perfect choice for a party. At just under €35, this is a great, and affordable, option for a celebration and fabulous experience. 
Sunset Jazz Cruise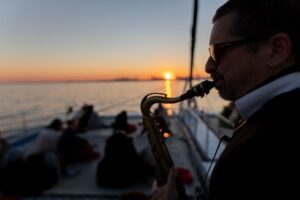 Did the idea of watching the sunset over the mediterranean grab your attention? Well why not get on board? For just €21.88 you can enjoy jazz music, drinks and views over the sea with a sunset jazz cruise. You will receive transportation to the boat, upon which you will receive a sailing tour as well as the live jazz music and alcoholic beverages for sale. This is a fantastic and unique idea to start off a wonderful evening. 
Boat Trip Barcelona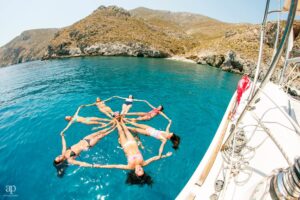 Last, but certainly not least, is the company Boat Trip Barcelona which is one of the top ranked boat tours in the city, due to its great value for money. Here they offer more group sailboat opportunities, where you can even experience paddle boarding. The trip also offers snacks and sparkling wine, as well as the opportunity to look for fish and dolphins in the sea. You can book this opportunity for up to 11 people, another good choice for parties and celebrations. 
If you love the sea and want to know more about the best beaches in Barcelona, don't forget to check out our blog!