Brunch options in Barcelona could not be more varied. Nowhere better can this be seen than in the beautiful bohemian neighbourhood of El Born. This gorgeous neighbourhood serves up just about anything you could want, with a smile. It can, therefore, be daunting when faced with the challenge of having to slim down your dining options. Fear not! Our guide to the top 5 best brunch spots in El Born will break it down for you, one yummy brunch at a time.
1) Alsur Café
First up is a fan favourite: Alsur Café. This fabulous spot, located in the heart of El Born, has an extensive drinks menu with numerous freshly-pressed juices, smoothies, iced teas and shakes to choose from.
Their #brunchtails are something to behold. Both the delicious smoked piña colada and the surfing mojito (with gold rum, mango, lemon and mint) are our personal faves! The churronut (a delicious donut/churro hybrid) oreo milkshake topped with marshmallows is also exceptional.
Alongside this fabulous selection of drinks, they have an even larger food menu, offering everything from smoothie bowls and pancakes to tapas and burgers. Many of the yummy tapas dishes at Alsur, in particular, are latin-inspired, such as arepas, Venezuelan tequeños and Argentinian empanadas. What's not to like?
Alsur has a wide range of cakes and pastries to go. Dulce de leche cheesecake, donuts and banana cookies are just some of the treats on offer. This brunch spot falls at number one on our list for a reason.
Address: Carrer de la Ribera, 18, 08003
2) Lulu & Flynn
Next up is Lulu & Flynn. This brunch location is a relaxed hangout with a super cool vibe- perfect for those chilled-out Sunday mornings. This spot serves up a scrumptious range of savoury and sweet toasties. There are plenty of vegan options on the menu such as the healthy (and delicious) Lulu bowl made up of dukkah, hummus, cherry tomatoes, quinoa and, of course… some essential avocado.
The café also has cocktails on offer, such as a ginger kombucha cocktail. Have a look at their menu.
Address: Av. del Marquès de l'Argentera, 7, 08003 Barcelona
3) Cremat 11
Cremat 11 excels in the pancake department. At this tasty location, divine stacks of fluffy deliciousness are served in a range of flavours.
The passion fruit pancake is an obvious choice: 4 pancakes with passion fruit sauce, forest fruits and pieces of coconut. Similarly, the banana pancake is another fan favourite: 4 pancakes, caramelized banana, homemade salted caramel and seasonal fruit…. yummy!
If savoury options are more your vibe, Cremat 11 has you covered. Alongside a range of savoury pancakes, the café offers brunch classics such as eggs benedict, avocado toast and burgers (both vegan and regular). Cremat 11 is not one to miss on your visit to Barcelona.
Address: Carrer Cremat Gran, 11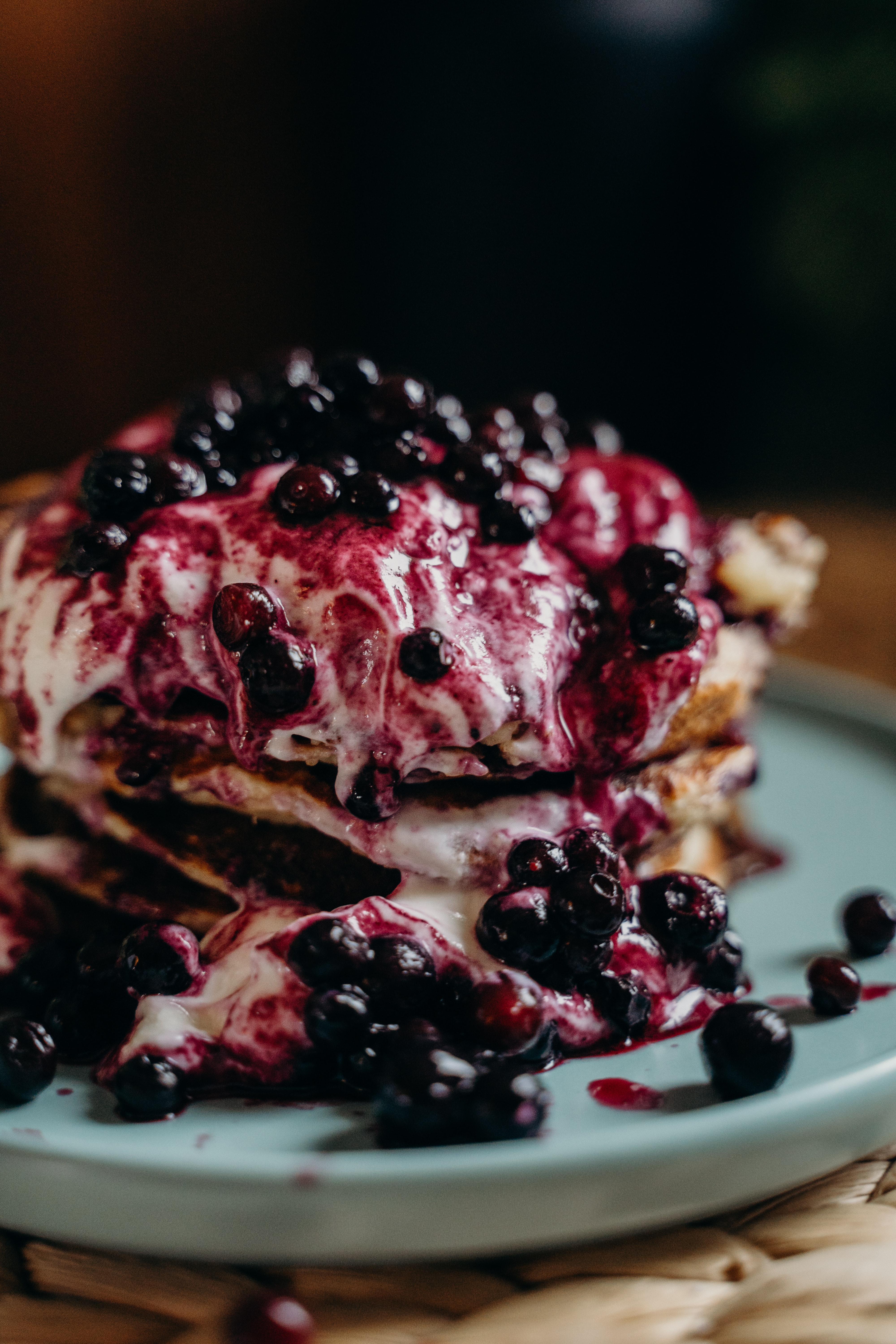 4) Picnic
Fourth on our list and situated not far from the Arc de Triomf and the Parc de la Ciutadella, is Picnic. This brunch spot is located in a fabulous setting and has a really cosy, family-friendly atmosphere to it.
Picnic is a Chilean-American inspired restaurant that emphasises the importance of seasonal produce in creating its yummy offerings. Our recommendation? The Chilaquiles. These messy chips served with ranchero sauce, cheese, poached eggs, pulled pork, salsa verde and cilantro are a party in the mouth!
The restaurant itself is beautiful. Decorated with stunning blue tiles and house plants dotted around, this spot is the perfect place to spend a long Saturday morning.
Address: C/ del Comerç, 1, 08003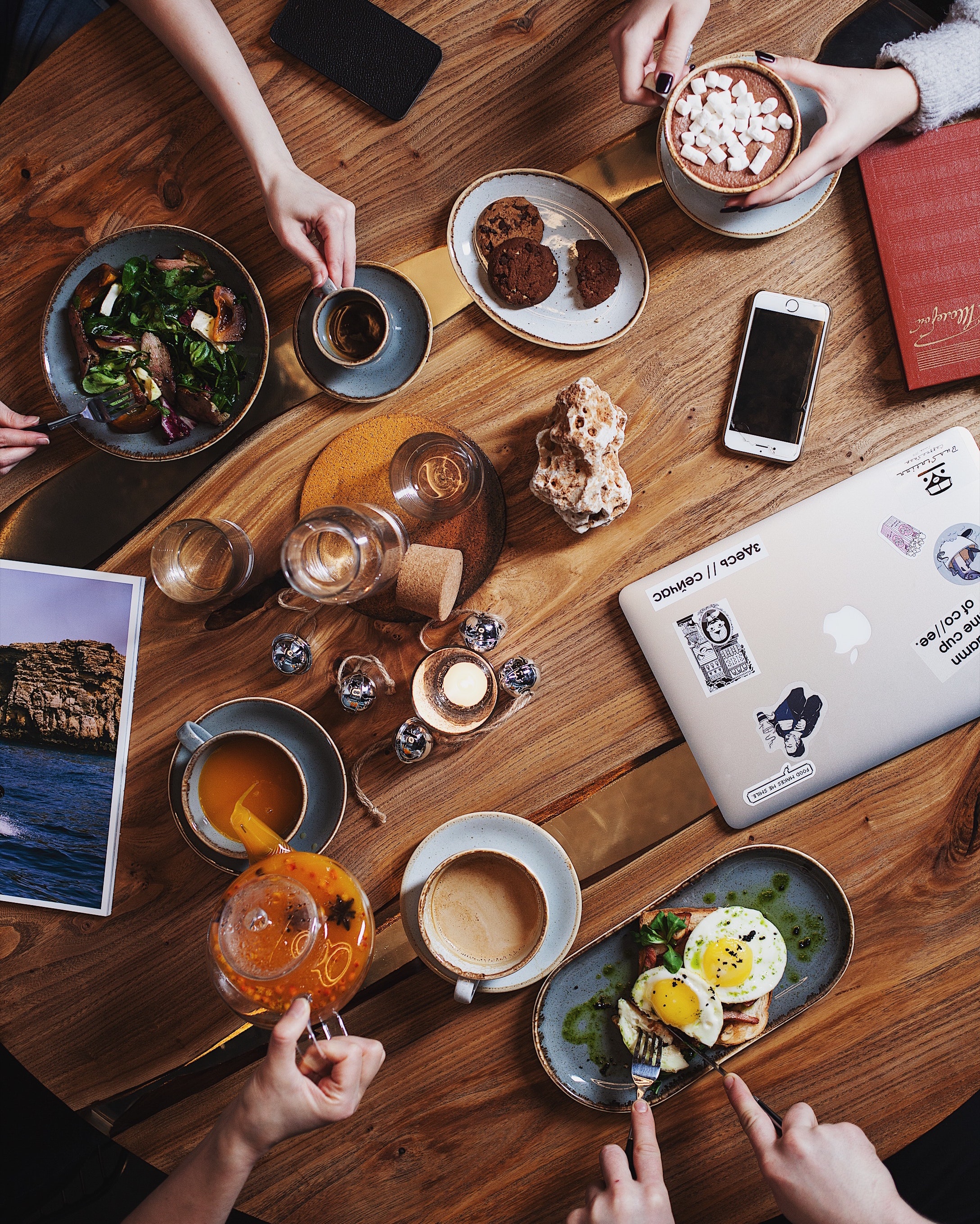 5) 65 Degrees
Last, but certainly not least, is 65 Degrees. This restaurant provides a modern take on brunch classics. Their French toast, for example, is served with vanilla foam, and textures of mango. Their waffles are not your standard fare either; they are infused with basil and ricotta and served with serrano ham Kalamata olives. Yum!
Address: Carrer del Davant del Portal Nou, 3, 08003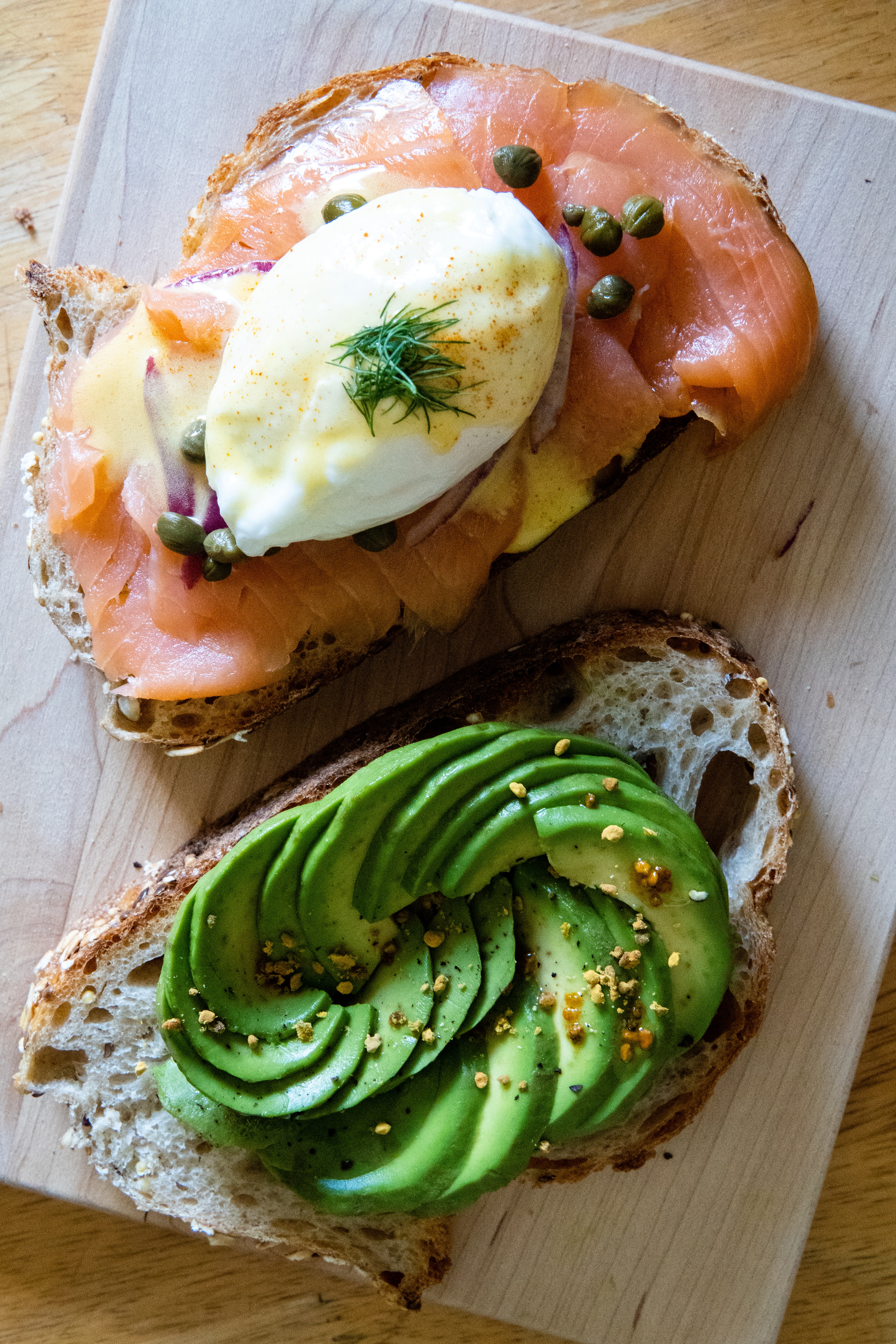 So, there you have it! Our top 5 Best Brunch Spots in El Born. If you enjoyed this, why not check out our blog on the Top 7 Best Places to have Brunch in Barcelona.