Centrally located, and on the rise, El Raval is a cultural centre for good food in the city. Whilst it is not widely renowned for its gastronomic offerings, the neighbourhood has a multitude of fabulous dining options for locals and tourists alike. This guide to the Best Food in El Raval will showcase the best of the best, from quaint restaurants, to trendy brunch spots. 
1) Ca L'Estevet 
It doesn't get much more traditionally Catalan than this! Ca L'Estevet has been serving its delicious food in El Raval for well over a century. Since 1890, this iconic restaurant has welcomed in everyone from locals, great thinkers and artists, to even celebrities such as Mark Zuckerburg. The restaurant is authentic to the core, serving up its regional specialities, with a smile. 
Ca L'Estevet is perhaps not one for picky eaters, however, with items such as pigs trotters, nose and ears and even brains on the menu! Our recommendation? The Lluçanès duck in orange: a unique dish with an incredible flavour profile.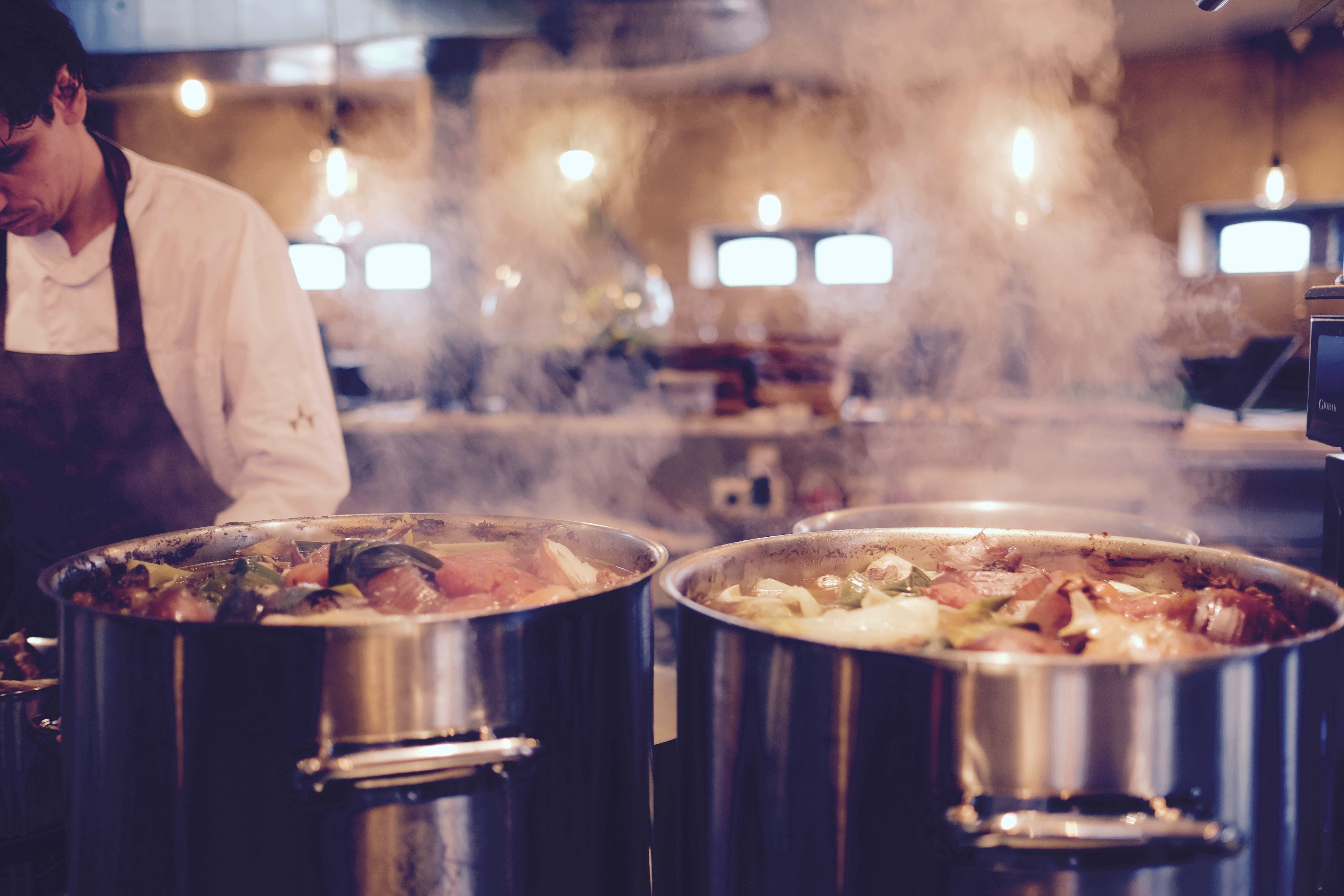 Address: Carrer de Valldonzella, 46, 08001, Barcelona
2) Caravelle
Caravelle has some fabulous food available. Its lunch menu has a great mix of meat, veggie and vegan options, meaning there is always something for everyone. The cauliflower shawarma, for example, with aubergines, tahini and za'atar is held in just as high regard as its meat counterpart. 
Not only is Caravelle's lunch menu impressive, they really get things right on the brunch front. Their menu offers just about anything you could want from savoury to sweet. 
Our recommendation? Get a healthy breakfast bowl consisting of avocado, sprouting broccoli, shredded kimchi, carrot, lime kefir, poached egg and quinoa. Not only is this dish extremely good for you and well balanced, it won't break the bank either!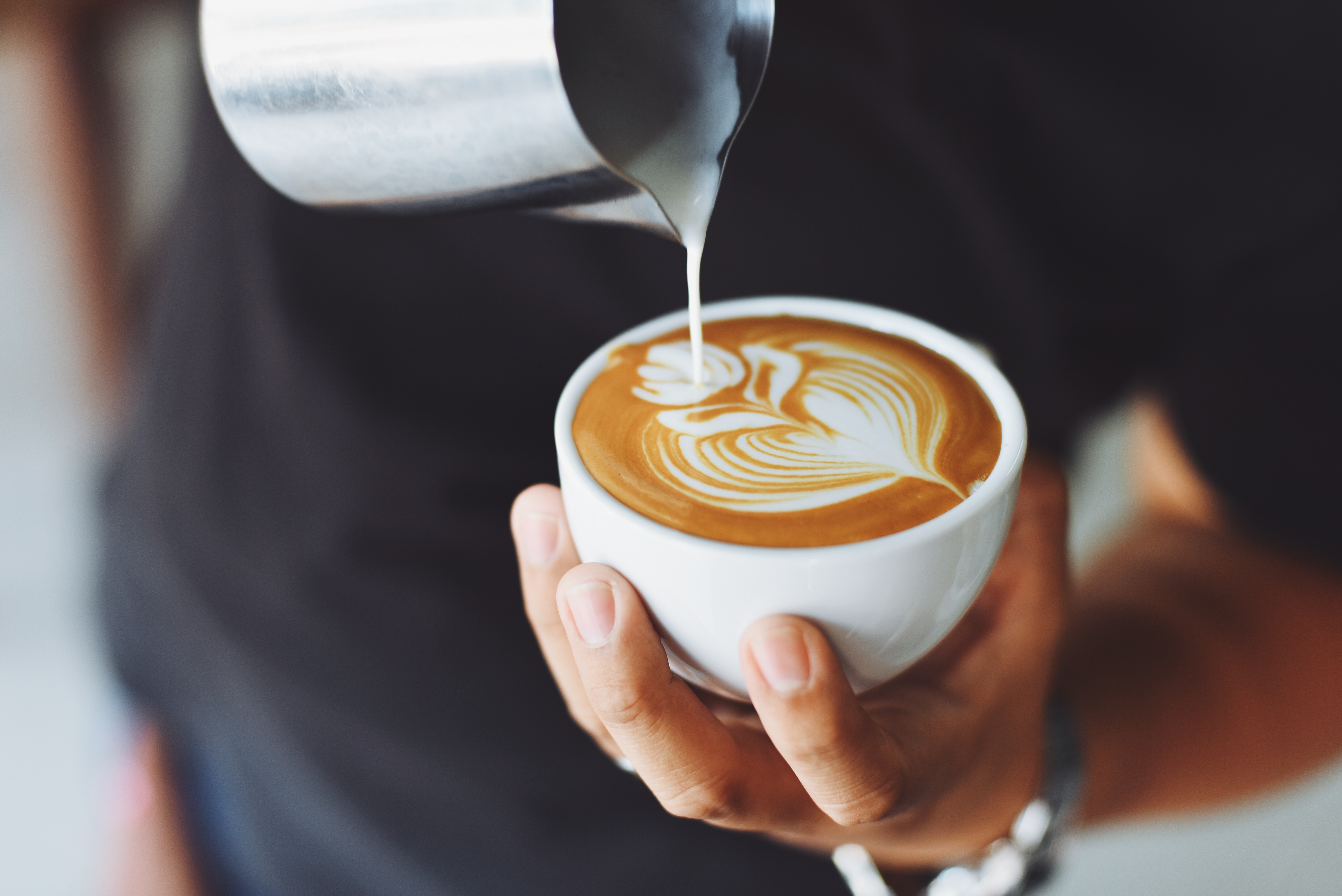 Address: Carrer del Pintor Fortuny, 31, 08001, Barcelona
3) Savta
Savta serves up some of the best sandwiches Barcelona has to offer. They have a huge range available with plenty of vegan and veggie options such as the sleazy sandwich with vegan salami and pastrami, gouda, caramelised onion, pickles, tomato, lettuce, and homemade sauce. Each sandwich is lovingly seared on the grill and filled with fresh ingredients. With sides of patatas bravas and padron peppers, what's not to like?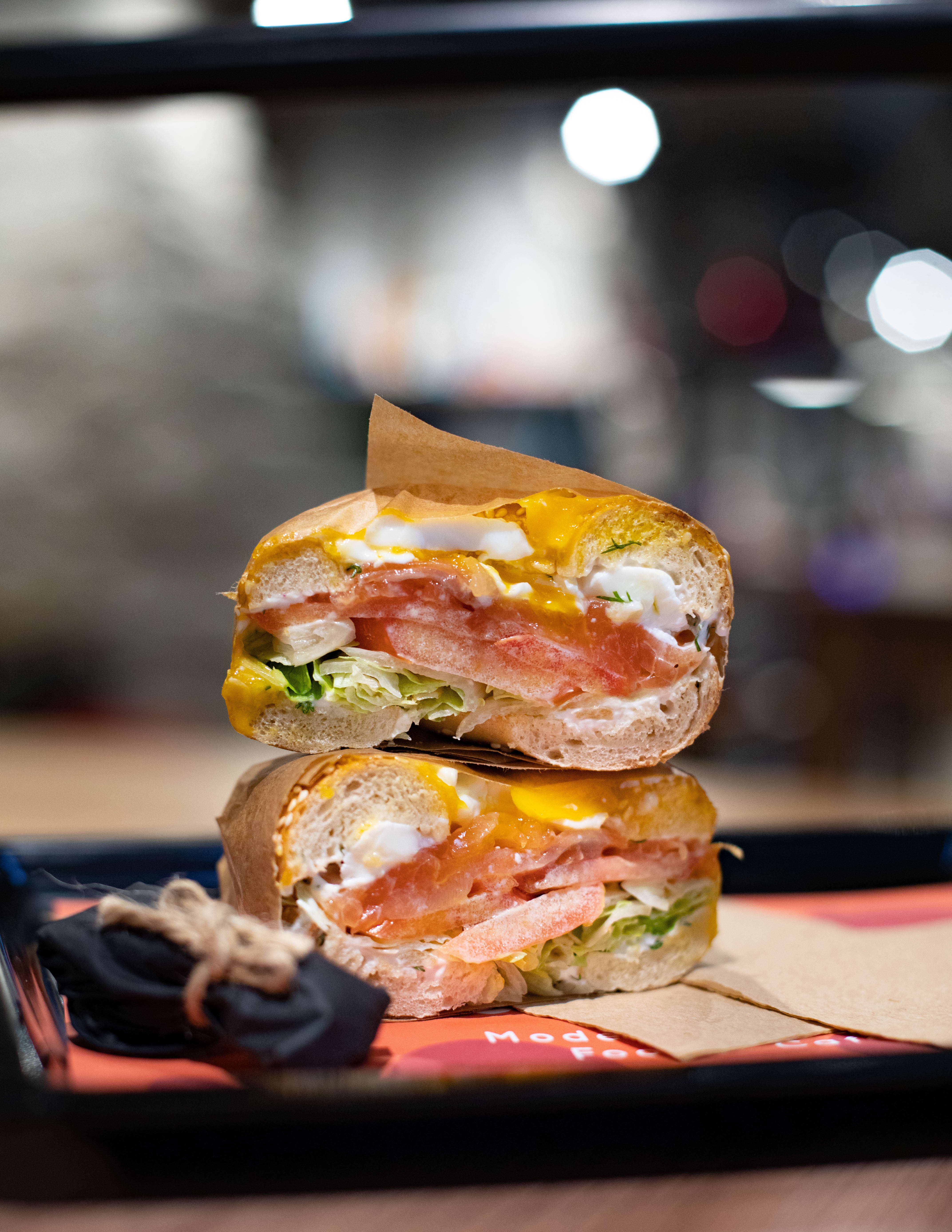 Address: Carrer dels Tallers, 76, 08001, Barcelona
4) Doña Rosa
Located on Carrer de Ferlandina, overlooking the Barcelona Museum of Modern Art, is Doña Rosa, a Middle-Eastern inspired restaurant in the heart of El Raval. With great service and food to match, this place is a must-try on our list. Doña Rosa's menu is varied. 
Their extensive pitta possibilities, however, are worth noting. From a meatball, pico de gallo and aioli-filled pita to an even less traditional mac and cheese pita, this restaurant mixes up the classics. Their tapas and burgers are equally amazing. The goat's cheese burger, for example, is just to die for! With lots of outdoor seating, friendly service and all-round good vibes, Doña Rosa is a great dining option in El Raval.
Address: Carrer de Ferlandina, 27, Barcelona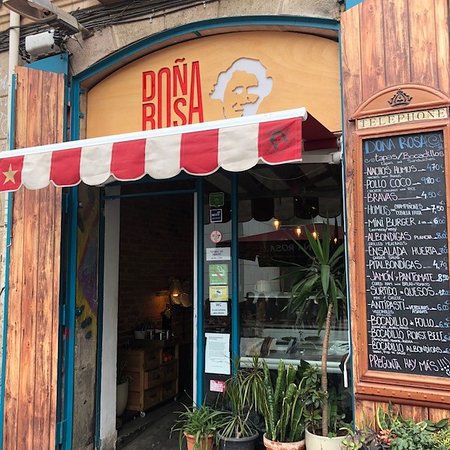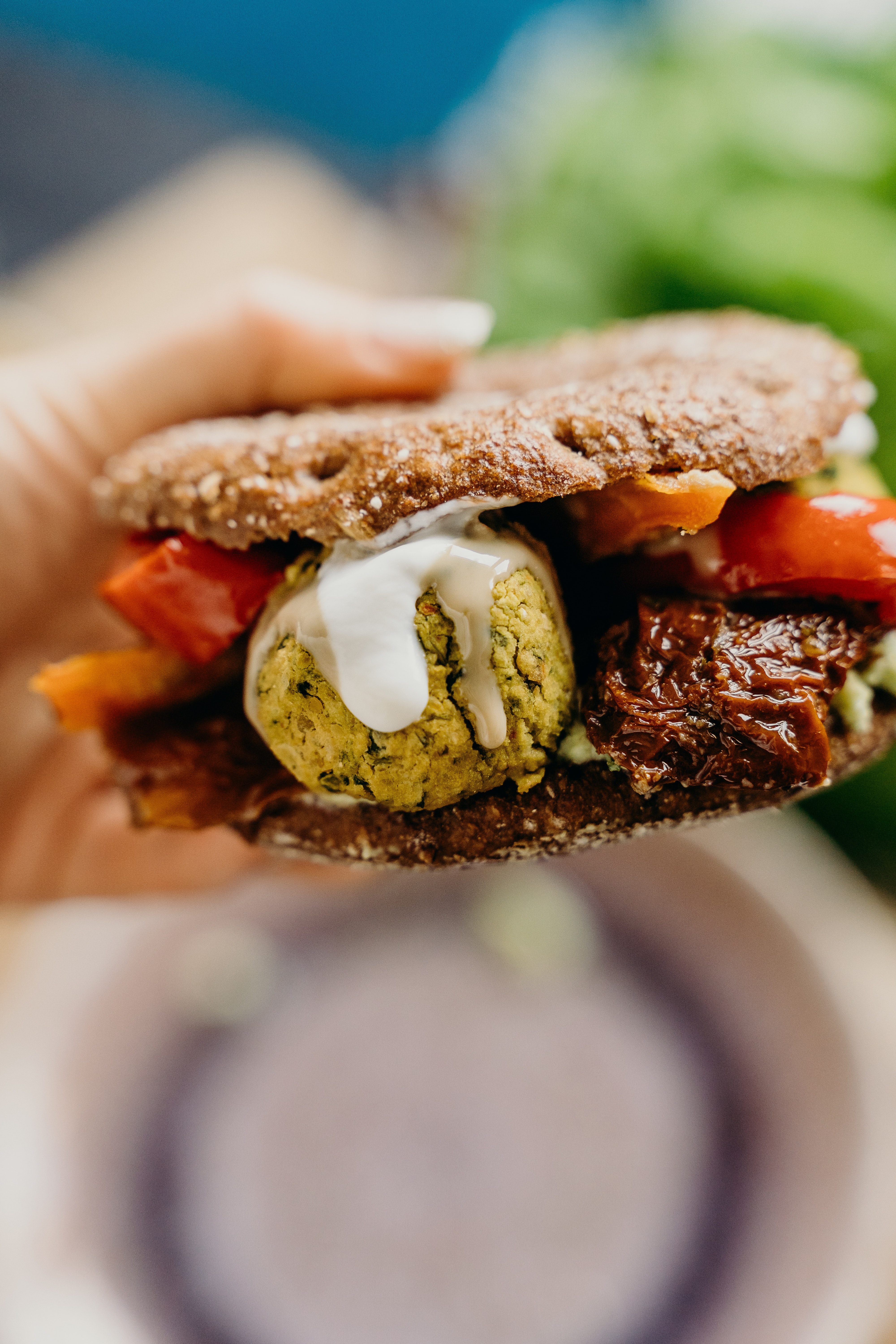 5) Flax and kale 
Flax and Kale has 5 locations in Barcelona. The El Raval branch is located just a few minutes away from the Plaza Universitat and is definitely one to check out!
Their menu is 80% plant based and 20% fish, making it the perfect location particularly for vegetarians, vegans and healthy foodies to try. Not only is their food fabulous, they have a gorgeous rooftop terrace up above, decorated with plants and lights, making it feels like a calming green oasis tucked away amongst the hustle and bustle of the city. We recommend the vegan chicken pad thai- new to the menu and quite simply, delicious.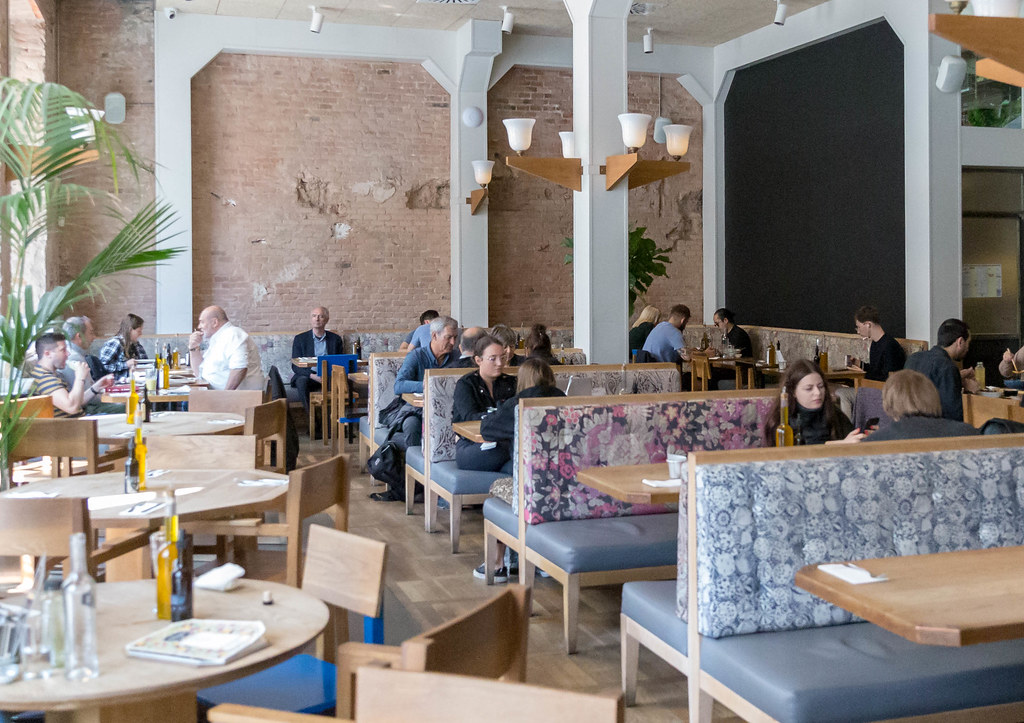 Address: Carrer dels Tallers, 74b, 08001, Barcelona
6) Dos Palillos 
Last, but certainly not least, is Dos Palillos. This restaurant, located just 2 minutes from the Barcelona Museum of Contemporary Art, is a master in gastronomic excellence. As its  name, (meaning two chopsticks in Spanish) suggests, Dos Palillos infuses Asian cuisine from Japan, China and Southeast Asia with Spanish flavour.
It is recommended that you indulge in their tasting menu which, whilst on the pricier side at 110€ a head, is certainly worth the price tag if a more refined and experimental meal is to your taste. It is worth booking in advance for Dos Palillos as it quickly becomes fully booked both inside and out on its gorgeous outdoor terrace.
Address: Carrer d'Elisabets, 9, 08001, Barcelona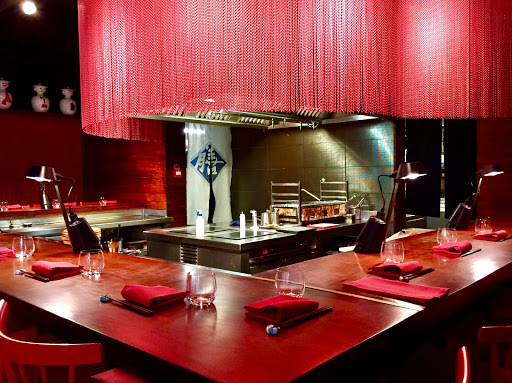 So, there you have it! Our Guide to The Best Food in El Raval. If you enjoyed this, why not check out our blog on The Best Street Food Options in Barcelona.