Valentine's day shouldn't just be for those in couples! Why not celebrate being single and loving yourself? Barcelona is filled with a whole range of things for everyone to do. From spa days to purely admiring the city, you won't run out of activities.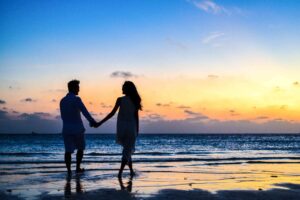 For those who love the Barcelona nightlife, we will provide you with everything the city has to offer on Valentine's day. We will talk you through what's available for those who are anti-valentines, from singles dinners to party hot spots.
Why not treat yourself to a Spa Day this Valentines?
43 The Spa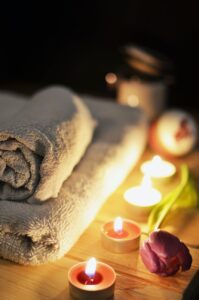 At the top of the Hotel Arts, you will come across the hotel's incredible spa, with views over the mediterranean. There are specifically two areas, one for men and one for women. So apart from those who have requested a couples reservation, you should find yourself among some other singletons. They have a hydromassage pool, a hammam and a sauna, so you can sweat to your heart's content. The spa offers beauty treatments from Natura Bissé, a luxury Spanish brand. The experts at 43 The Spa will make you feel like you're in heaven. 
Rituels d'Orient 
Rituels d'Orient is inspired by Eastern tradition. They provide treatments and massages which will allow you to be carried away. They have traditional Turkish baths that are indispensable in the most authentic and natural treatments. They offer facials, body treatments, massages, hand and foot treatments, eastern depilation and pleasures of the hamman. Who needs a lover when you can get an eastern depilation and a foot massage from a professional? 
Hotel Miramar Spa by L'Occitane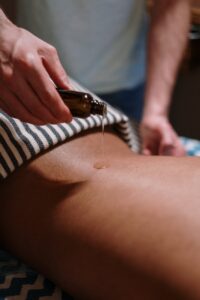 The Miramar Spa will take you on a journey beginning with a welcome ritual, plunging you directly into the feeling of well-being. From here the ritual of your chosen treatment will begin and stimulate all your senses through sensory textures, relaxing music and infusions. They offer aromacology massages, Immortelle divine secret facials, intense muscle relief massages and sweet almond scrubs. Another divine option for you to relax on February 14th. 
Check out the cena para singles in Barcelona City
If you're aged between 41-51 and don't fancy staying in this valentines, there's no need to. Barcelona city offers you a cena con Juego, or in english, a meal for singles with compatibility games. This fantastic dinner takes place in a beautiful Italian restaurant, where you can discover some single men and women around you. There's speedy matching also happening in which you can get to know others through the game dynamics.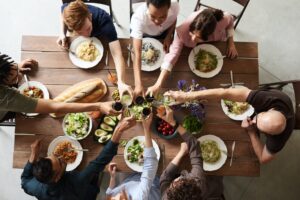 The game will check out: 
Values
Interests 
Hobbies
Compatibilities 
Let cupid take control of your valentines this year…
Why not get wild in the Sala Apolo Discoteca in Barcelona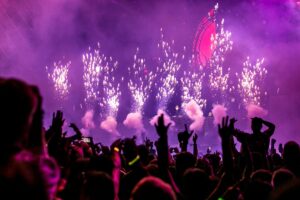 If you're someone who loves going out, especially in Barcelona city, on February 14th, you should get yourself to Sala Apolo. It isn't just one of the city's best clubs. It also has been known to have had some of the best anti- valentines parties in Barcelona. With clubs reopening on the 11th of February, what better way is there to celebrate being single? 
Check out the hidden gems of the Gothic Quarter and El Born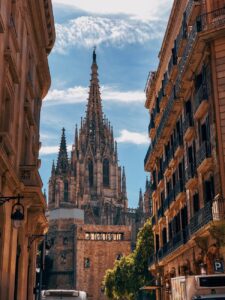 Why not go for a wander through the gothic quarter to admire the incredible Cathedral of Barcelona? Or perhaps check out the pretty bars around that area. Hotel Colon gives you an incredible view of the Cathedral whilst you relax and sip on your favourite drink. 
Maybe you fancy following this with a walk through the windy streets of the El Born District. Where you'll find yourself passing endless bars. You won't find these streets empty at any time of the week, whether it's Monday or Saturday night, the streets of Born are always lively. Why not check out one of the coolest bars they have available, and see where you end up.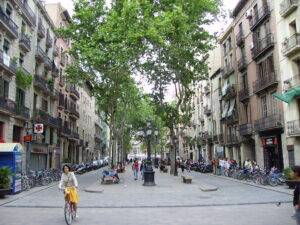 Treat yourself to a bit of shopping in Barcelona city this Valentines 
Barcelona is always heaving with bargains and sales so why not treat yourself. Considering you're not going to be spending a fortune on your significant other! You could go for a wander down the Passeig de Grácia and check out some of the most trendiest shops in the city!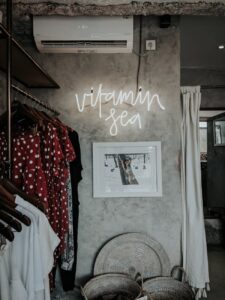 There's also some great shopping centres. If you're someone who prefers everything in one place, you should check out Barcelona's very best shopping centres. Or maybe if you're a bit more into your antiques and vintage pieces then check out the best places to go for vintage bargains.
Try a gym class this February 14th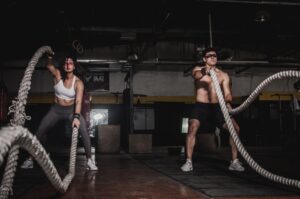 Why not hit up the gym, get the idea of romance off your mind and get to business. There are hundreds of gyms in Barcelona available for daily, weekly and monthly use. Not only is there a load of gyms, there's also great places you can workout for free whilst admiring Barcelona's beauties. 
Check out a Local Museum in Barcelona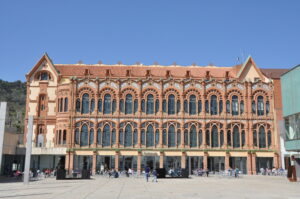 If you're an art lover, Barcelona is the place for you. Treat yourself to some love this valentine's day by checking out some of the best museums in Barcelona city. The biggest love letter one could receive. The museums in Barcelona are among the best in Europe. They display some of the greatest art on the planet throughout Catalonia. Whether you're into cubism, impressionism, modernism, post- modernism. Whatever it is you're looking for, you'll find it here. 
Visit Gaudí's masterpieces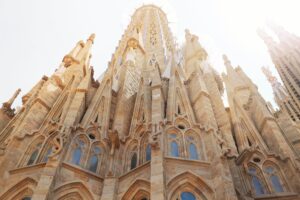 We are more than sure that you are familiar with the work of Gaudí in Barcelona. His one-of -a-kind style can be found in his architectural wonders throughout the city. You could spend your February 14th appreciating the best of his work. Perhaps you could take a stroll through the incredible Park Güell, or admire the incredible Sagrada Familia. Or maybe even check out Gaudí in a different light. Don't let romance take over your Valentine's day, do what you love and take some time for yourself.