Barcelona is a city steeped in history and culture, but when the night draws in, the city comes to life in a different way! As you may have heard, the nightlife scene in Barcelona is one of the best in the world. If you're planning on going out and throwing some shapes on the dancefloor, there's certainly no shortage of places in the Catalan capital!
Whether you would prefer R&B, funk, disco, rap, or pop music, the city got a club for you. Each venue has its own unique characteristics that are worth discovering for yourself… These are our top recommendations on clubs in Barcelona for you to boogie to your heart's content!
Pacha 
The world famous Pacha brand brings the spirit of Ibiza to Barcelona's Port Olímpic. After opening Pacha Sitges in 1963 and Pacha Ibiza in 1973, Pacha Barcelona became one of the most renowned clubs in Spain. It's an Ibiza style of clubbing in every way, with a sleek white interior and breathtaking views of the beach. Pacha has two indoor rooms and a spectacular terrace with sea views. The club name's notoriety attracts some of the world's biggest and best DJs to play, both nationally and internationally. 
Music: underground electronic, techno, minimal, house. 

Prices: €30 entrance to the terrace which is 100% redeemable on food and drink, or VIP table inside for €200 for 4 people. Bottles cost upwards of €200 too, so it's definitely more of a bougie night!
Razzmatazz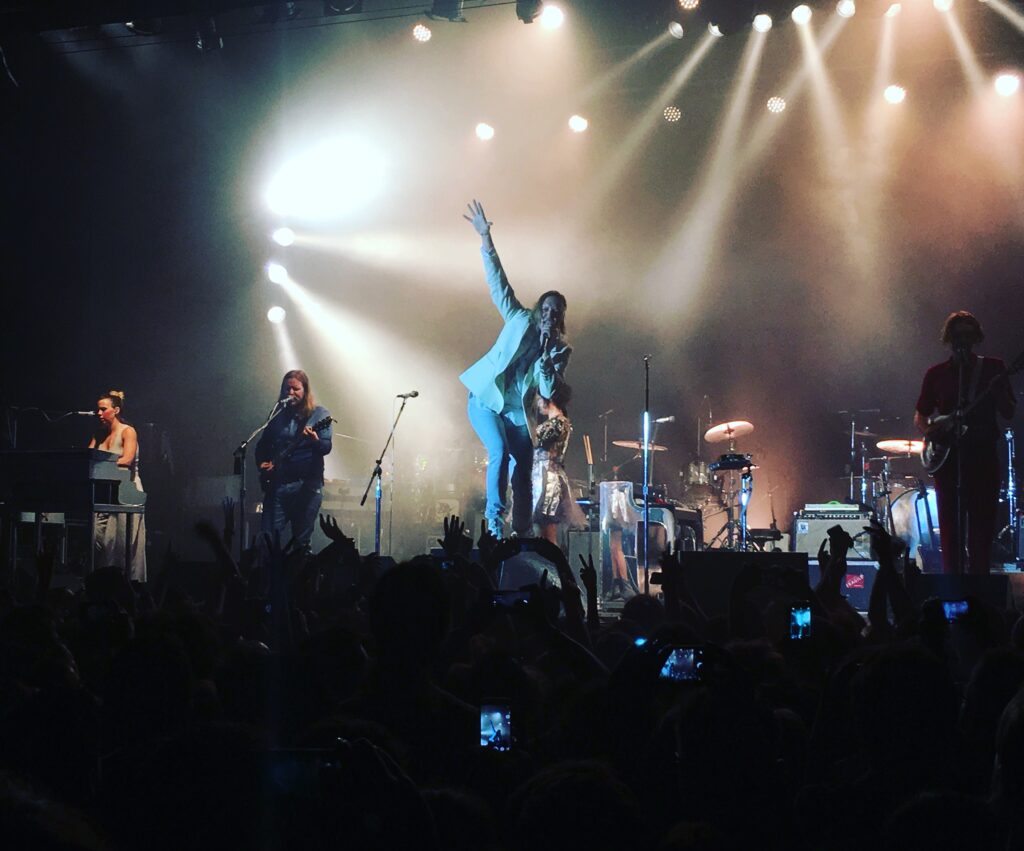 Established in 2000, Sala Razzmatazz was the first club in Spain to schedule five different spaces – it's a huge venue! Razzmatazz is found in Barcelona's Poblenou district and offers a social and unpretentious experience to club goers. On a weekend, the entire complex is made up of industrial factories on different levels, each with its own DJ. Artists such as Kanye West, Blur, and Skrillex have played in Razzmatazz, to name only a few!
Music: pop, rock, electronic. 

Prices: entrance is between €8-€15 with one drink included. To save money and time spent queueing, we recommend buying your tickets in advance. 
Jamboree
Perfect for any hip-hop lovers, Jamboree Dance Club is the oldest hip-hop music club in the whole of Spain! It opened in the 1960s but has focused on hip-hop since 1992. Jamboree has a cosmopolitan atmosphere of international visitors alongside locals. It has a main room dedicated to hip-hop, R&B and trap, with a second room playing 80s and 90s music ranging from pop to rock. 
Music: hip-hop, R&B, underground reggaeton, pop, rock

Prices: €7 entry Sunday – Thursday, and €12 entry Fridays and Saturdays. 
Sala Apolo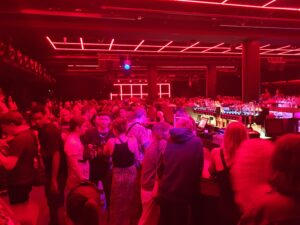 Apolo offers some of the best club nights that Barcelona has to offer, as one of the oldest dance halls in Europe. It is located at the heart of Paral·lel avenue, first born as an amusement park, but has also hosted a dance hall, bingo, skating rink, before eventually evolving into the concert hall and nightclub we know and love. They have three rooms, the main hall, La (2), and La (3), which have hosted some of the biggest names in the world, such as Coldplay, The Killers, Kings of Leon, etc.
Music: rock, pop, indie, house, techno, disco, jungle, reggae, trap, drum'n'bass – literally everything practically!

Prices: prices vary depending on the party and can range from

€8-15. 
Opium 
This beachside club offers a huge beach terrace and has a capacity for up to 3000 people, yet still manages to pack it out every single day of the week. The best of the best international DJs have regularly played at Opium, including David Guetta, Tiesto, Avicii and Armin van Buuren. It's heaven for EDM lovers!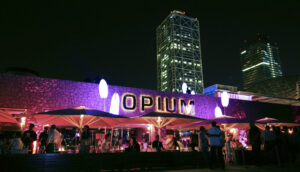 Music: EDM, dance

Prices: guest list gets you free entry before 2am, but the best option is to buy a ticket in advance for

€20

that will get you 2 drinks when you enter. Bottle service is at least

€300
La Terrraza 
This is an open-air party inside a castle on a mountain – we think it needs a little more introduction! La Terrrazza has been making Barcelona dance for more than 20 years, to artists such as Format B, Magda and Raxon. The place has a happy, fun vibe, and is the perfect place to bring your friends from out of town for the wow factor!
Music: electronic, dance

Prices:

€

19 entry with one drink, and the price of a bottle is a minimum of

€

200.
Shôko
Shôko transforms from a restaurant by day, into a glam nightclub by night. It's one of the beachfront clubs and is famed for its creative, themed parties. In terms of music, expect hip-hop, R&B and EDM nights, where the club has received a wide variety of top-notch international artists. Despite its glamorous atmosphere and décor, you don't need to dress up loads for Shôko!
Music: Hip-hop, R&B, EDM. 

Price: Entry is free on the guest list before 1am, after this time you must pay

€

15, with a drink included.