An article once described Barcelona as having a hipster and edgy vibe, and whether those words make you want to stick your fingers in your ears and cringe for eternity, there's no denying that Barcelona is a cool city. You just need to look at the sheer number of brunch spots that have recently been resurrected in Sant Antoni, or the numerous vegan grab-and-go's in El Raval.
And you can't get any more hipster than shopping for antiques. That feeling of adrenaline and restlessness searching for that one thing the high street stores just don't seem to be offering. And when you find it, the feeling is indescribable. Just like that, you're hooked. Adios, H&M! See you later, Zara! Vintage shopping is the only way to go.
Here's our top picks of where to buy old in the city.
Flea Markets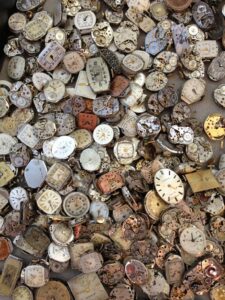 Thanks to Barcelona's great Mediterranean climate, you can now go antique and vintage shopping in the streets. Flea Markets in the city are extremely popular, and if you know where to look, you can find one every weekend of the year.
Flea Market Barcelona has been going on for more than 10 years now and takes place at least twice a month in two different spots in El Raval. During summer, it's on even more.
Plaça Salvador Seguí: Metro: Liceu (L3)
Lost and Found Market is a slightly newer addition to the city's antique scene where attendees can buy, sell, and exchange second-hand treasures at a great price. There's also live music and food stalls. Currently, the Lost and Found Market is held four times a year either outside by the Moll de la Fusta in Barceloneta, or inside Estación de Françia, depending on the weather.
Plaça Blanquerna: Metro: Drassanes (L3)
Mercat del Encants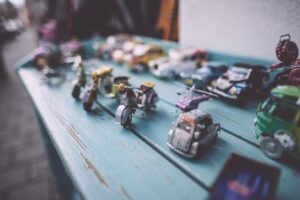 The largest second-hand market in the city that dates all the way back to the 14th century, the Mercat del Encants is a haven for those who like to rummage for their treasure. You can find everything from one off pieces and absolute gems, to utter rubbish and worthless junk. But that's just the fun of it; you know when you do find something truly amazing that it'll feel even more of an accomplishment!
The market is open on Monday, Wednesday, Friday, and Saturday from 09:00-20:00 and longer during the summer. There are antique auctions on Monday, Wednesday, and Friday from 07:00-09:00 for commercial buyers, and again at 12:00 when the unsold goods drop in price.
If you can, avoid going on Saturdays as these are the busiest days at the market.
Carrer de los Castillejos, 158.
Metro: Glòries (L1)
Dominical de Sant Antoni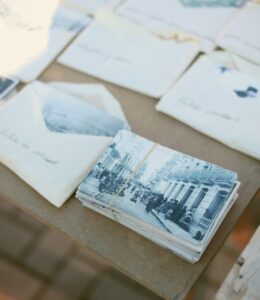 Make sure to visit Sant Antoni Market during your stay in Barcelona, if only to see its recent refurbishment and general awesome new face-lift.
In the week, you can find stalls selling everything from clothing and homeware outside, to fresh fruit and local produce inside. On Sundays, you can also find second-hand books, comics, postcards, newspapers, and stamps, as the market holds its weekly Dominical de Sant Antoni, exclusively for antique goods. The Dominical de Sant Antoni takes place from 08:30 to 14:30 every week.
Carrer del Comte d'Urgell, 1.
Metro: Sant Antoni (L2)
Mercat de Colom Antique Market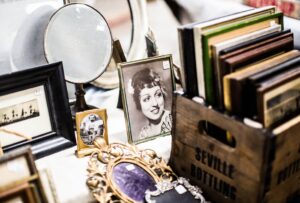 If you've been to Barcelona before, you've probably walked past this market many times without even realising.
Located at the bottom of La Rambla next to the Christopher Columbus monument, the Port Antic Markets are held every Saturday and sell old photographs, oil paintings, frames, records, cameras, vintage toys, and other antique gems.
Metro: Drassanes (L3)
Vintage Shopping @ Carrer Tallers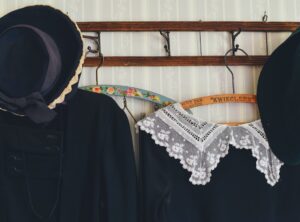 Just off La Rambla in the city's El Raval quarter, Carrer Tallers is a street filled with vintage shops and record stores, great for those looking for something a bit different to take home with them from Barcelona. Our favourites are Flamingo Market Vintage, where you pay for the total weight of your finds, and Holala Vintage, a store that has vintage goods dating all the way back to the 1950's.
Metro: Universitat (L1/L2)