As the days are getting colder there are more and more places which deem comfortable to work out. Be it the beach, a park, or even just outdoor gardens and stadiums, the cooler weather allows you to workout wherever you want. 
As well as plenty of outdoor spaces, Barcelona is host to a plethora of incredible gyms at reasonable prices. There are a variety of gyms across Barcelona, which offer everything from your gym space and equipment to saunas and spa therapies. 
Gyms Barcelona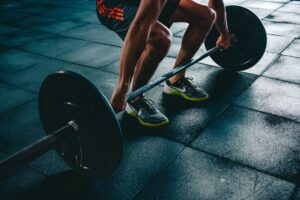 Aiguajoc, for those who just need a weeks pass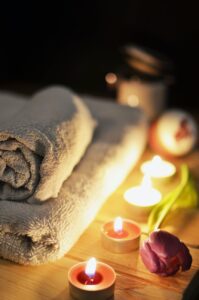 Aiguajoc in the Raval area, hosts a major gymnasium fitted with excellent workout machines and equipment for functional training. They have no minimum time commitment and hold great discounts on services and products. 
They also have physiotherapy and aesthetic treatments available. The best part about this gym is that they allow single entry, 7- day entry and longer memberships, so you can use this gym whether you're staying in Barcelona for a week or a month. 
It's also very reasonably priced, to find the right membership personalised to your needs, get in contact with them directly!
Address: Carrer del Comte Borrell, 21, 33, 08015 Barcelona
Club Natació Atlètic-Barceloneta, Gym on the beach?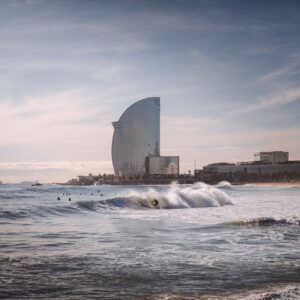 The Club Natació Atlètic-Barceloneta has five swimming pools, two indoor and three outdoor! If you don't mind spending a little extra, this club can offer you everything from a nice gym session, a swim, a swim class, personal training experience, or competitions. 
They are located literally on the seafront, giving you direct access to the sea and beach. To become a member here, you can visit one of their facilities, bringing documentation required.
Address: Plaça del Mar, s/n, 08003 Barcelona Spain
Simply gym, the good value and low cost workout zone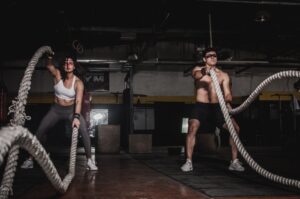 Simply Gym promote themselves as a good value and low cost gym, with prices fit to student expectations but meeting quality which is seen through their high-end facilities. 
The gym is separated into different spaces reserved for different activities; with one for machines, one for weights and simply cross, one for cardio machines, treadmills etc, and up to 200 training stations. 
Their prices for monthly payments are €29.50/ month, without commitment and with a starting fee of only €15. They also offer specialised student prices, so be sure to go in and ask them what they can offer you! 
Address: Carrer de Buenaventura Muñoz, 64, 08018 Barcelona
Holmes place, for a premium gym chain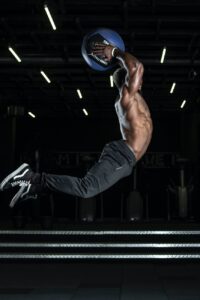 Holmes place is a chain of premium gyms in Barcelona. They have gyms located all over the city, meaning you can join them from wherever you are. 
They host a plethora of weights, machine rooms, cardio machines, as well as different classes daily. They offer nutritionists and physiotherapists who help you work on your personalised goals, they also offer personal trainers and recovery spas. Their recovery spas involve the relaxation and recuperation of your muscles to ensure you are well recovered after a long and hard workout. 
Their prices begin at around €50/ month, but you can consult their staff on the best membership fitted to you and your working/ student status. 
The best part about this gym is that if you are staying in one of our apartments in Barcelona, you will receive a 2 week free membership to their gym based in Carrer de Balmes. 
Addresses: 
Travessera de les Corts, 252, 254, 08014 Barcelona
Carrer de Balmes, 44, 46, 08007 Barcelona
Carrer d'Ausiàs Marc, 9, 11, 08010 Barcelona
DiR, for wherever you may be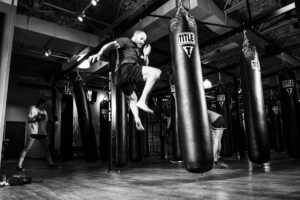 DiR hosts a load of gyms, yoga studios, high intensity training centres, and boxing centres. They offer personal trainers, physiotherapy and osteopathy, restaurants and various classes such as zumba. 
They have literally 34 gyms all over the city, so wherever you are, they are there too, you can check out which gym is closest to you on their website. The best part about this gym is they aren't ridiculously overpriced, they do fixed student deals for 4 months for only €80! They have perks for members such as points schemes and discounts. 
If none of these suit your fancy, check out our blog on the best five gyms in Barcelona.
Outdoor spaces
If you're someone who prefers to workout in outdoor spaces and make the most of what you've got around you, here are some perfect locations to workout where you can have plenty of space and enjoy your surroundings. 
Park Montjuīc, the beautiful green garden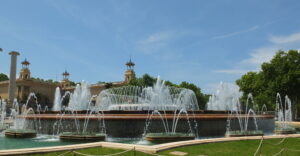 Park Montjuīc is a beautiful green garden which hosts plenty of artistic, cultural sports and tourist spaces. They actually host a plethora of sports facilities and they are home to the magical fountain of Montjuīc. The park itself is 173m above sea level, so if you're planning on running or walking there, that's a workout in itself! 
You can find the Barcelona Olympic park in Montjuīc, perfect for runs, workouts or even just a good walk to warm up with. The park is extensive and hosts so much space for you to do whatever you wish. 
They also have the Piscina Municipal, which is available for public use, it consists of two swimming pools, one for diving and one 25- meter outdoor pool! The perfect place for a run, workout, or just a swim! 
Workout on the beach? Barceloneta is the place for you
Barceloneta beach stretches to over 1,100 metres, and hosts a plethora of sporting activities. The coast line is perfect for walking or jogging, running on the sand provides you with loads of benefits too! It requires more energy, provides a softer landing, strengthens your smaller muscle, improves your athletic performance and challenges the core. 
There are also areas for you to complete strength training, just before bogatell beach, where it's not quite as crowded, you'll find a load of great machines and bench presses for you to workout. 
There are also circuit training workout areas, where you can easily get into shape whilst enjoying the views of the beach and the salty air. 
Collserola, fancy a hike anyone?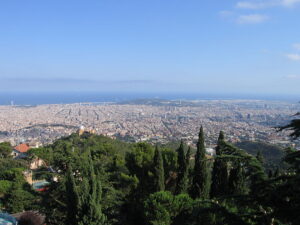 Hiking is actually an incredible way of working out, working the mind and body. When hiking on uneven terrain works muscles, whilst improving balance and stability, as well as giving you a major calorie burn increase. 
Hiking is not only great for burning calories, but it's actually proven to be a major stress reliever, and a perfect way of getting some head space. 
Collserola is a beautiful mountain range between the rivers Besòs and Lloberegat. These mountains separate Barcelona from the Vallès plain, with their tallest peak being 512m. Hiking this mountain will give you not only magnificent views of Barcelona, but also gives you access to the historical attractions Torre de Collserola, and Castell Ciuro Castle. 
If you want to know a bit more about some different outdoor spaces, read our blog on the top 12 parks and gardens in Barcelona.