If you are a man and your hairstyle or beard is very important to you, getting a suitable haircut in Barcelona is not a difficult nor expensive task.
The number of hairdressers and barbers in this city is extensive, and whatever your area may be, you can be sure there are at least a few fast and decent barbershops around. But for those looking for the must-have cut of the moment – or if you want a result which is a bit more edgy than classic – to be on the safe side, you should head to a specific type of barbershops. 
Anthony Llobet: Don't let Spanish get in the way of your haircut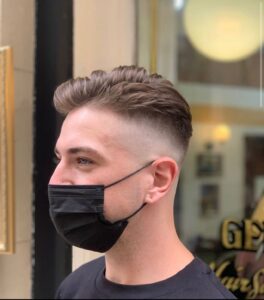 Anthony LLobet is definitely the most well-known and oldest English-speaking hair salons in Barcelona. Having already been in Barcelona for 14 years, Anthony Llobet has 8 salons in the best neighborhoods in Barcelona, from Gracia to El Born.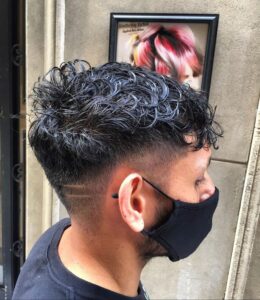 When you come here, you do not have to be worry about language boundaries because their friendly and welcoming London-trained staff are from all around the world. You are guaranteed friendly service in English, and the salons suit anyone trend-aware who is looking for a good quality-cost ratio. Prices are mid-level and above (in Barcelona terms – but affordable in European terms), and the decor is unmistakably vintage. 
Addresses: 
Ronda de Sant Pau, 17, 08015 Paralelo
Passatge de Luis Pellicer, 5, 08036 Diagonal
Carrer de Roger de Llúria, 93, 08009 Eixample
Ronda de Sant Antoni, 60, 08001 Universitat
Carrer de Ros de Olano, 16, 08012 Gracia
Carrer de Carders, 34, 08003 El Born
Carrer d' Avinyó, 34, 08002 Gòtic
Carrer de l'Almirall Churrca, 8, 08003
Onda Salon: An Italian twist on hairdressing and aesthetics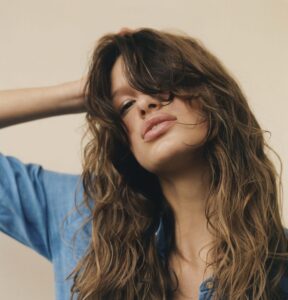 If Anthony Llobet feels like you enter a friendly and casual pub, Onda Salon feels like having dinner at a fancy Italian restaurant. The salon was founded in 2009 by Piero Zatra, an Italian stylist who used to be a style director of Toni&Guy in London and finally chose Barcelona as his home.
The staff at Onda are laid back Italians who speak English very well. The salon offers variety of services both in hairdressing and aesthetics. At Onda, you can find hairstyle for every occasion, latest hairstyles trends as well as waxing, massages, treatments, make up and so on.
The staff are very friendly and they can give you the best advice for hair and beauty services. The salon follows the luxurious interior design with flourish wallpaper and big chandelier lights. The price might not be as cheap as many other hair salon, but it is reasonable for their excellent services. 
 Address: Carrer de l'Atlàntida, 53, 08003 Barcelona
Barcelona Barber Shop: Hipsters take note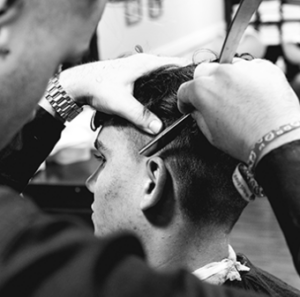 Another recommendation for the more hipster-inclined, or hipster-tolerant, are the barbershops of the chain Barcelona Barber Shop. You can find one of these elegant yet cool salons on the Torrent de l'Olla street in Gràcia, and the other points of service are in the Eixample and Sant Gervasi areas.
These are the ultimate hip barbershops, and they should not be missed by anyone who wants their hair to have a touch of the latest vibe. 
Addresses:
Via Augusta, 92 (On the corner of Madrazo street)
Torrent de l´Olla, 62 (On the corner of Tordera street)
Muntaner, 382 (Between Descartes st. and Via Augusta av)
Còrsega, 417 (Between Bailen st. and Girona st.)
Comte Urgell, 83 (Between Consell de Cent st. and Diputació st.)
Consell de Cent, 248 (Between Muntaner st. and Aribau st.)
Muntaner, 176 (Between Paris st. and Corsega st.)
Mustache Barber Shop: Best barbers in Eixample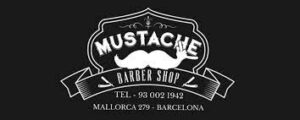 In Eixample, you will find a little barber shop called Mustache Barber Shop. Even though it is small, having only one chair, it is consistently rated as one of the best places to get your hair cut in Eixample.
The shop has an old-school feel to it but you can get anything from a classic cut to the latest styles. This is also the perfect place to get your hair cut if you aren't confident in your Spanish enough to convey the style that you're looking for since the barbers speak English as well. While you might get lucky walking in without an appointment, it's best to call and book ahead of time since this shop is usually buzzing with customers. 
Address: Carrer de Mallorca, 279, 08037 Barcelona
One O Nine: Trim and a tattoo?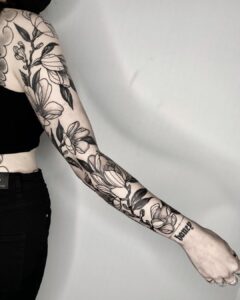 One O Nine is probably the most unique barber shop in Eixample, or maybe in all of Barcelona. This shop is another that has a traditional atmosphere but with a twist: not only can you get your hair cut or your beard trimmed, you can get a tattoo while you're waiting.
Part barber shop, part tattoo parlour, part hang-out space, One O Nine is a hybrid of services. While you wait for your cut (or tattoo) you can enjoy a drink and listen to music while chatting with the friendly staff. While the majority of the clients at this shop are men, there are also some services available for women as well.
This shop is a place just to visit not only for the haircut but to experience it as well, to check out a something new and different. Whatever services you choose you will be sure to walk out feeling good, fresh, and confident. 
Address: Carrer de la Mare de Déu del Pilar, 15, 08003 Barcelona