Barcelona is often considered a sun-soaked paradise, but even here, there comes a time when winter's chill descends upon the city, and it's during these cooler days that Barcelona's cafés truly shine, offering the perfect refuge from the brisk air, and a chance to savour a warm, soothing beverage in the most charming of settings.
In this blog, we will embark on a delightful journey through the top cafés in Barcelona that not only serve exceptional coffee and delectable treats, but also create an atmosphere that is as inviting as it is comforting.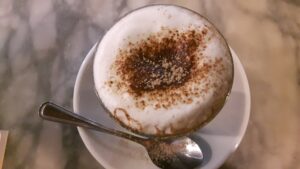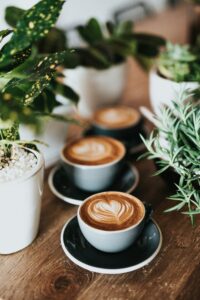 Located within Barcelona's charming Born neighbourhood, you will discover the idyllic Elsa y Fred café. It effortlessly blends aesthetic elements of New York and France, with its own unique and distinctive character.
Elsa y Fred's brunch offerings have earned them a special place in the hearts of Barcelona's locals and visitors alike. With a menu featuring breakfast classics, an array of sandwiches, delectable pastries and an assortment of freshly baked goods, this café is a perfect escape from the winter weather. 
Address: Carrer del Rec Comtal 11, 08003 Barcelona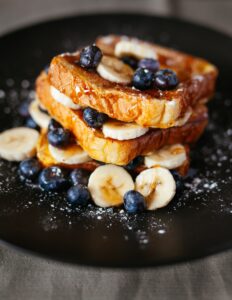 In this quirky and cosy coffee shop, you can savour specialty coffee, indulge in Mediterranean brunch, and treat yourself to artisanal cakes, all guaranteed to divert your attention from the cooler weather. Moreover, the interior of this charming establishment is adorned with abundant vintage decor and intricate details, creating an atmosphere of complete serenity.
Address: Carrer de Viladomat 138, 08015 Barcelona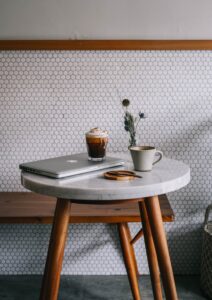 This micro coffee roastery is fueled by a deep passion for crafting exceptional coffee and sharing the pure delight it brings. As you step into the cafe, you will be greeted by wooden tables, wall illustrations, and vibrant mosaics that envelop the entire space, creating a delightful sanctuary from the chilly weather. 
Although the coffee here undoubtedly plays a pivotal role in the cafe's popularity, it is not the only reason people visit. The Hidden Café also tempts visitors with an array of incredible pastries, baked goods, sandwiches and granola!
Address: C/ Constança corner Déu i Mata – 08029, Barcelona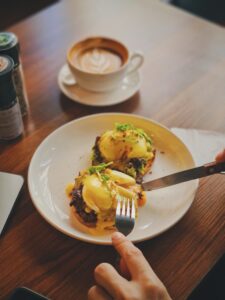 For those in search of specialty coffee, delightful hot chocolates, or seasonal specials, a visit to The Egg Lab is an absolute necessity. Here, you will find an extensive selection of exquisite hot beverages to ward off the chill on those colder days. 
Furthermore, if you wish to prolong your escape from the cold, explore their exceptional brunch menu featuring dishes crafted from genuine, unprocessed ingredients free from artificial preservatives.
Address: C. de Sepúlveda, 80, local 2 08015 Barcelona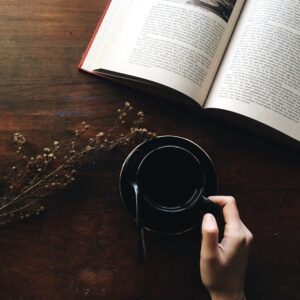 If, as the weather gets cooler, you prefer to escape through the pages of a good book, then make your way to Laie Bookshop, where you will discover not only a traditional library but also a cosy coffee shop. 
The atmosphere here is extremely relaxed and laid-back, providing you with a perfect retreat from the chilly world outside.
Address: Carrer de Pau Claris, 85
08010 Barcelona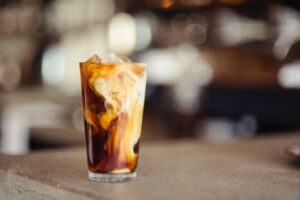 If you are seeking a genuine escape from the cooler weather, you must visit this travel-inspired oasis. Here, you can leave behind the hustle and bustle of Barcelona and truly immerse yourself in a coffee haven.
Inside this café you will discover various discrete spaces where you can seek refuge from the cold weather. Alternatively, you can enjoy a cup of coffee while seated on the window benches and watch the world pass by. 
Address: C/ de Casp, 70, 08010 Barcelona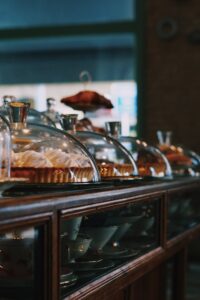 Situated in the lively Sant Antoni neighbourhood, this charming cafe draws inspiration from the Scandinavian aesthetic, offering a warm and inviting ambiance that serves as the ideal escape from the chilly weather outside. 
Here, you can savour a warm cup of freshly brewed coffee, indulge in a tempting array of incredible pies and baked goods, and try a diverse selection of mouthwatering breakfast and lunch options.
Address: C/ del Parlament, 20, 08015 Barcelona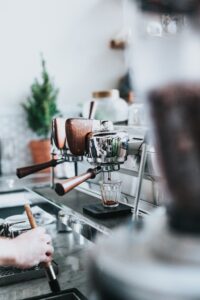 This establishment is located in the idyllic neighbourhood of Eixample and exudes a unique blend of old-school charm with Nordic and industrial design elements, creating a rather charismatic and inviting atmosphere.
Their menu boasts a delectable array of options, including homemade cakes, fresh juices, tapas, burgers and a wide variety of other delights, making sure that there is something to cater to every palate.
Address: Pg. de St. Joan, 82, 08009 Barcelona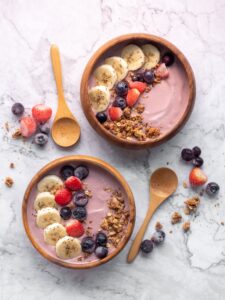 A New Zealand inspired cafe sounds like the perfect place to avoid the weather this winter. With its cosy and inviting interior, Little Fern exerts a relaxed ambiance that makes it the ideal spot to escape the cold in Poblenou.
Moreover, their diverse and health-conscious menu caters to vegans, vegetarians, and individuals with specific dietary needs, making it an ideal choice for a wide range of guests. 
Address: C/ de Pere IV, 168, 08005 Barcelona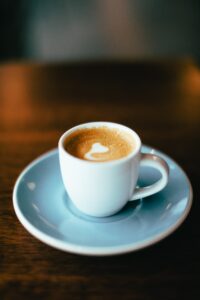 If you are yearning for a taste of Paris right in the heart of Barcelona, this French café is the perfect destination. En Aparte has a rustic interior that exudes warmth, and the café is run by French staff, creating a truly authentic escape from the cooler weather. 
Their menu, despite its simplicity, is highly satisfying, with many people visiting to savour their outstanding €12.50 menu of the day, comprising three delectable courses. En Aparte also caters to coffee enthusiasts as they offer a carefully curated selection of specialty coffees, ensuring an exceptional visit for those who want to truly escape the winter weather. 
Address: C/ de Lluís el Piadós, 2, 08003 Barcelona