Located near the beach, Poblenou attracts people thanks to its proximity to Bogatell beach and its fantastic bars. Unknown to most tourists who prefer to stay in the city center, this area offers an incredible quality of life. Whether you are with friends, a couple or a family, we are sure you will enjoy the tranquility of this area. So if you're thinking of staying in Poblenou, follow us to find out what's on offer! 
History of Poblenou 
El Poblenou is one of the neighbourhoods of the Sant Martí district in Barcelona. Originally called the "Catalan Manchester" because the area was mainly concentrated in factories, the Poblenou soon became an industrial nucleus. The growth of immigration and industry has made this location the most concentrated industrial neighbourhood in Catalonia. With cheap land and the proximity to the water, it became the ideal place for all types of factories. 
In the 1960s, this area became more and more residential, due to a strong demographic growth. The city carried out an important deindustrialization policy.
After the Barcelona Olympic Games in 1992, the face of Poblenou changed completely. It went from an industrial area to a trendy area, with the construction of a large number of modern buildings. Today, the neighbourhood is a center of creative activity. Numerous companies and associations are developing there: galleries, architecture studios, concert halls… They make Poblenou the heart of Barcelona's artistic culture.
What to visit in Poblenou
Places to go
Bogatell Beach
The main attraction of Poblenou is its famous Bogatell beach, which welcomes thousands of people every summer day. All along the beach you will find bars and restaurants. Whether you want to sunbathe, swim, stroll or play a game of beach volleyball, this is the place to be. Relax and enjoy this quiet time away from the hustle and bustle of the city.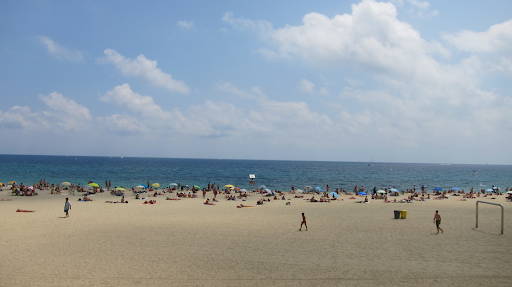 Rambla del Poblenou
The Rambla del Poblenou is welcoming and lively with a warm atmosphere like the famous Las Ramblas in the heart of Barcelona. This is the main street of this modern neighbourhood. Stores, bars, restaurants aplenty, this is the ideal place to spend your day or evening. 
Parroquia de Santa María del Taulat
If you're a fan of historic buildings, this church is definitely worth a visit! Located in the heart of Poblenou, the exterior of this small church will catch your eye. Inside, wonderful sculptures and breathtaking architecture await you. If you want to be amazed, you must visit it!
Streets and sites not to be missed during your visit 
Bars and restaurants in Poblenou
The joy of being able to eat in a restaurant on the beach, what could be better? In this sleepy part of town, you might have thought that the evenings would be quiet and offer very few options. Well, think again! These delicious bars and restaurants will make your night out incredible! Check out our must-see top 5! 
On the menu : tapas, sangrias, authentic catalan dishes
Address: Rambla del Poblenou, 102, 08005
On the menu: incredible burger, cozy restaurant, fresh ingredients
Address: C. de Pujades, 168, 08005, Barcelona
On the menu : seafood lovers, wonderful wines, local dishes
Address: Plaça de Prim, 08005, Barcelona
On the menu : gourmet sandwiches, vegan, natural ingredients, healthy bowls
Address: Rambla del Poblenou, 11, 08005 Barcelona
On the menu: excellent cakes, fresh juice, vegan, great coffee
Address: Carrer de l'Amistat, 18, 08005 Barcelona
Where to stay in Poblenou
Now that you have an idea of what there is to see and do in Poblenou, you may be thinking that this is the perfect place to spend your holiday? If so, that's great news! All that's left to do is find your ideal accommodation. 
This can be a complex and difficult task, but that's where AB Apartment Barcelona come in. By using the filters on our websites, you can find your ideal flat in Poblenou, available when you need it. 
Plus, if you need further assistance, our friendly, multilingual customer service team will do everything they can to help you find your dream flat by the sea!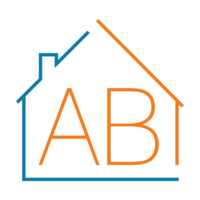 If you liked this article and you want to know more about the different neighbourhoods of Barcelona, take a look at our blog which is full of good tips.