It goes without saying that every district in Barcelona brings something distinct and unique to the table, but when choosing a place to stay for your trip to Barcelona, you may find yourself a little overwhelmed. From the historic Gothic Quarter to the up-market Gràcia, there is undoubtedly a Barcelona 'barrio' to fit everyone's needs, but for those who just can't seem to narrow it down, the Eixample district may be exactly what you're looking for. Home to astonishing sights, divine restaurants, fantastic stores and amazing apartments, this is one Barcelona neighborhood sure to make you feel right at home!
History of Eixample
Eixample is Catalan for "extension" and this beautiful area is just that. Nestled in between Ciutat Vella and the surrounding towns of Sants, Gràcia and Sant Andreu, the idyllic Eixample was the first extension of the city from the 'old' Barcelona. Eixample is divided into two sections: Dreta de l'Eixample (the right) and Esquerra de l'Eixample (the left). With much to do in the way of sightseeing and activities, Eixample remains to be one of the most popular places to stay in Barcelona.
Construction of Eixample started during the 19th and early 20th centuries, and the design of the district itself was created by Ildefons Cerdà who chose the grid-like pattern that characterizes this now bustling Barcelona 'barrio'. While considering such elements as traffic and sunlight, Cerdà decided that the streets in Eixample should broaden at every intersection making for greater visibility and ventilation – see if you can spot this innovative feature while out and about!
Things to do
Shopping 
Dreta de l'Eixample is one of Barcelona's busiest areas and home to some of the most famous avenues and squares in the city, plus a handful of Gaudí's most revered works. It is worth noting that it is often referred to as Eixample Derecho and is one of the most famous neighborhoods in Barcelona city center.
Some of the most notable sights in Barcelona's Dreta de l'Eixample are Plaça Catalunya, one of the biggest squares in Spain, and Passeig de Gràcia. This famous avenue is not only known as one of the most upscale streets in the Catalan capital, stores ranging from Louis Vuitton to popular brands like Zara and Mango, but it is also home to some awe-inspiring Gaudí architecture.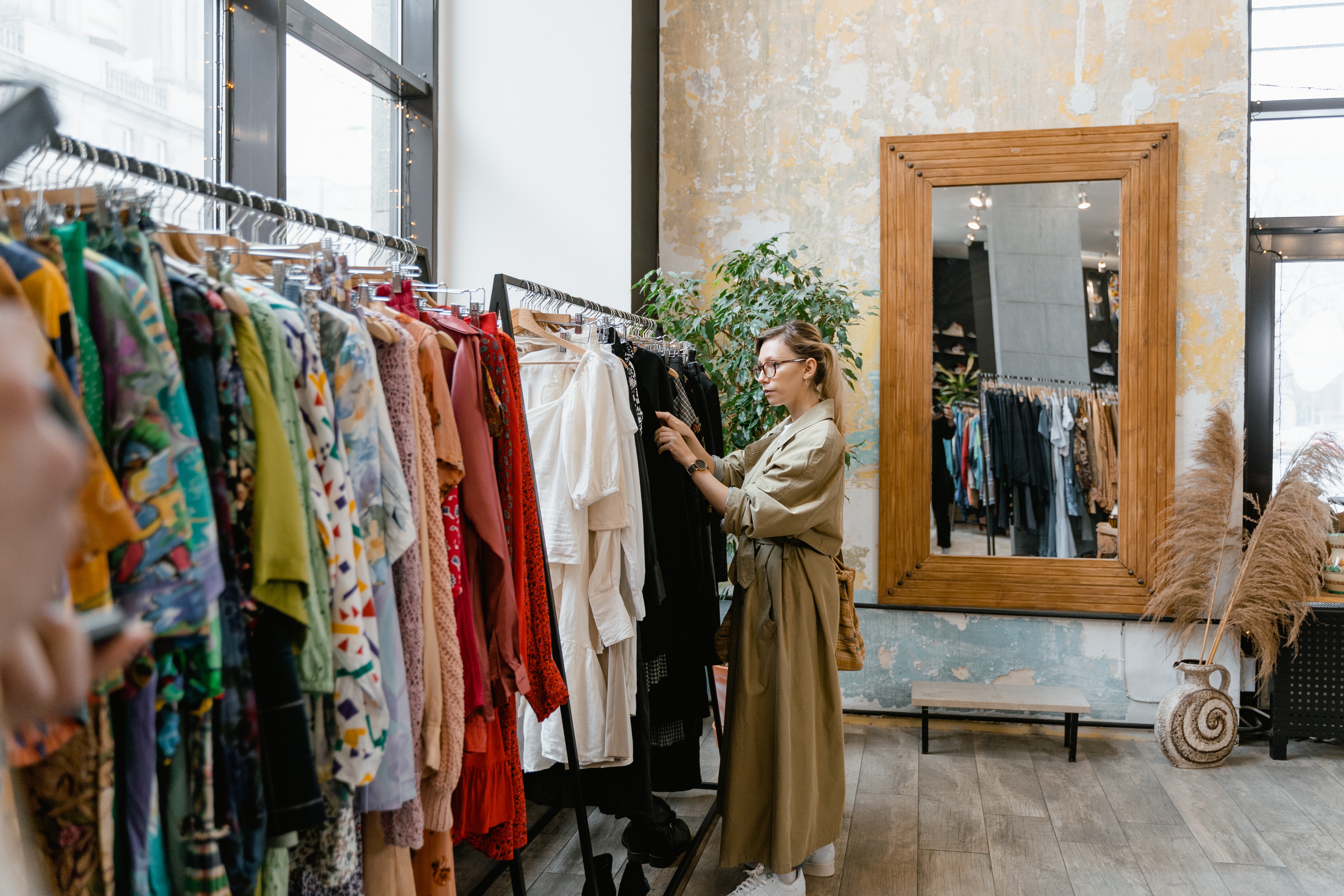 Eating out
If you do a lot of sightseeing, you will certainly have a big appetite. Fortunately for you, the neighbourhood of Eixample offers a wide selection of restaurants, bars, small bars and cafes, where you can find everything your heart desires. To give you a starting point, we can recommend the following restaurants:
And if you haven't found what you're looking for, check out our blog on the best restaurants in Eixample, you're guaranteed to find it!
Culture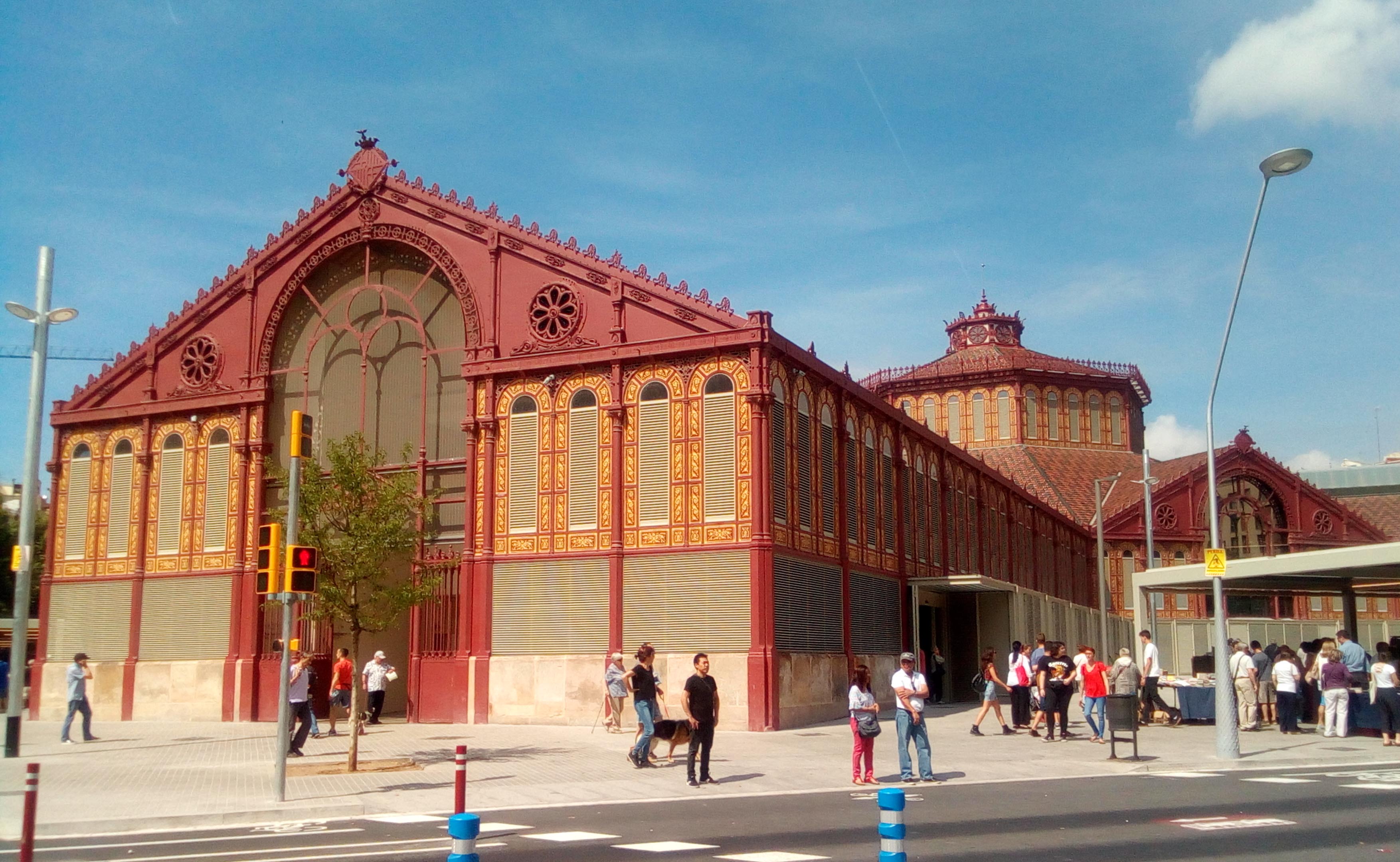 Esquerra de l´Eixample
The left side of this Barcelona district ranks just as high as the right side with visitors to the city, and offers plenty in the way of sightseeing as well as a buzzing nightlife. Many parts of Eixample Left have also been named "Gayxample" due to its vibrant gay scene. The area is known to be home to many stylish shops, gay bars and some of Barcelona's chicest clubs!
A great place to explore in Eixample Izquierdo is the Sant Antoni Market. Located at the south end of the area, this market is less crowded than the famous Boqueria on Las Ramblas, but offers plenty of charm. Dig into delectable Spanish dishes, stroll around the market and soak up the Spanish way of life!
The Parc de Joan Miró is another sight not to be missed in Barcelona's Eixample Left and it can be found close to the grand Plaça Espanya. The park plays host to all kinds of events and activities, and of course, has some interesting features dotted around its central plaza.
La Pedrera and Casa Batlló
As already mentioned, the Eixample district is home to some of the most spectacular buildings by Antonio Gaudi, including Casa Batlló and La Pedrera (also known as Casa Mila), which you should not miss on your trip to Barcelona! Both the breathtaking exterior facades and the beautifully designed interiors will amaze you and bring you closer to Gaudí's ideas and visions. Pack your camera , don't forget to book a tour and let's go!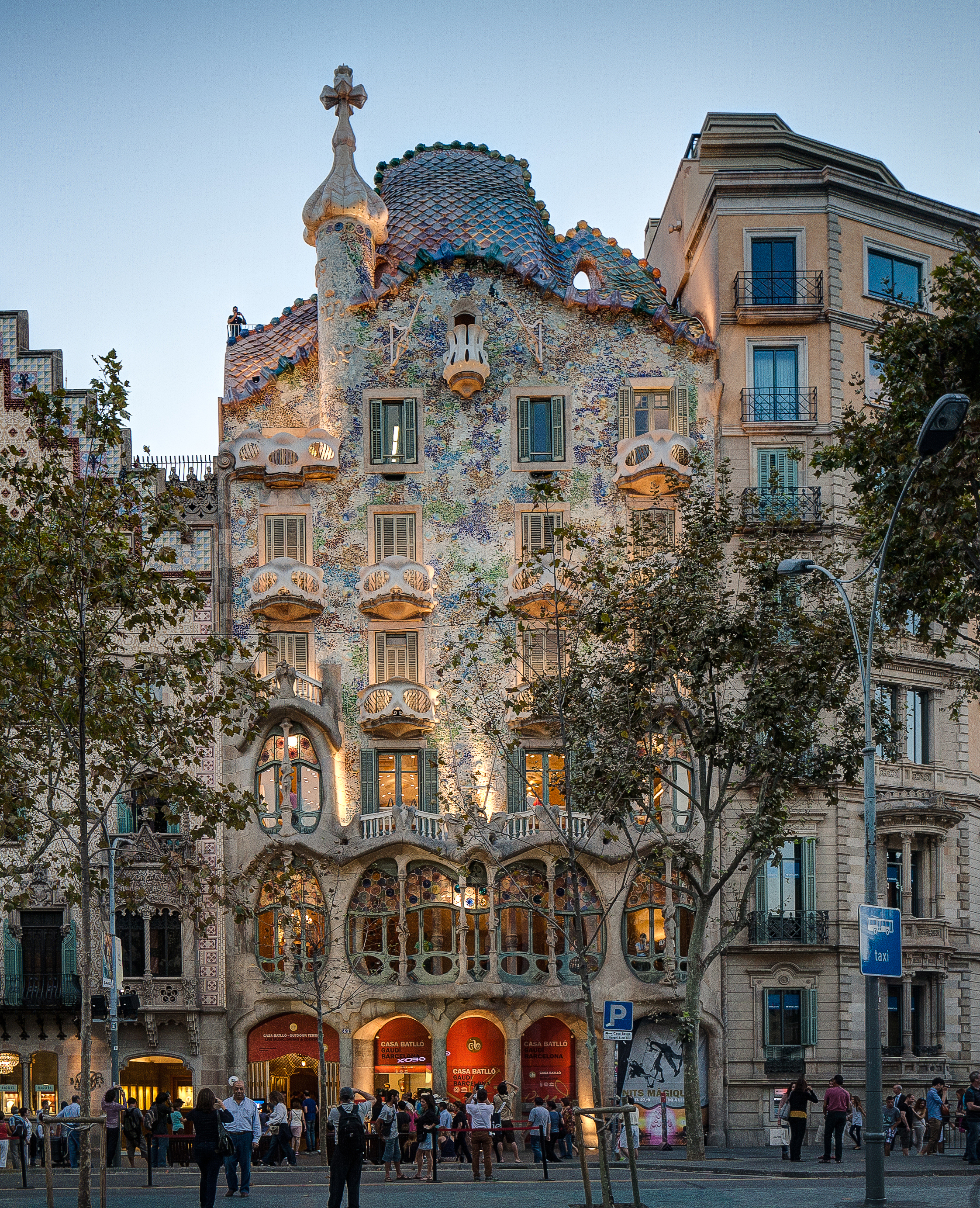 La Sagrada Família
Gaudí's great unfinished masterpiece, La Sagrada Familia, can also be found in the upper region of the district, alongside plenty of popular restaurants serving up delicious cuisine ranging from traditional tapas to fresh Mediterranean dishes. So how about a delicious meal and a glass of Catalan wine while enjoying the view of the most spectacular cathedral?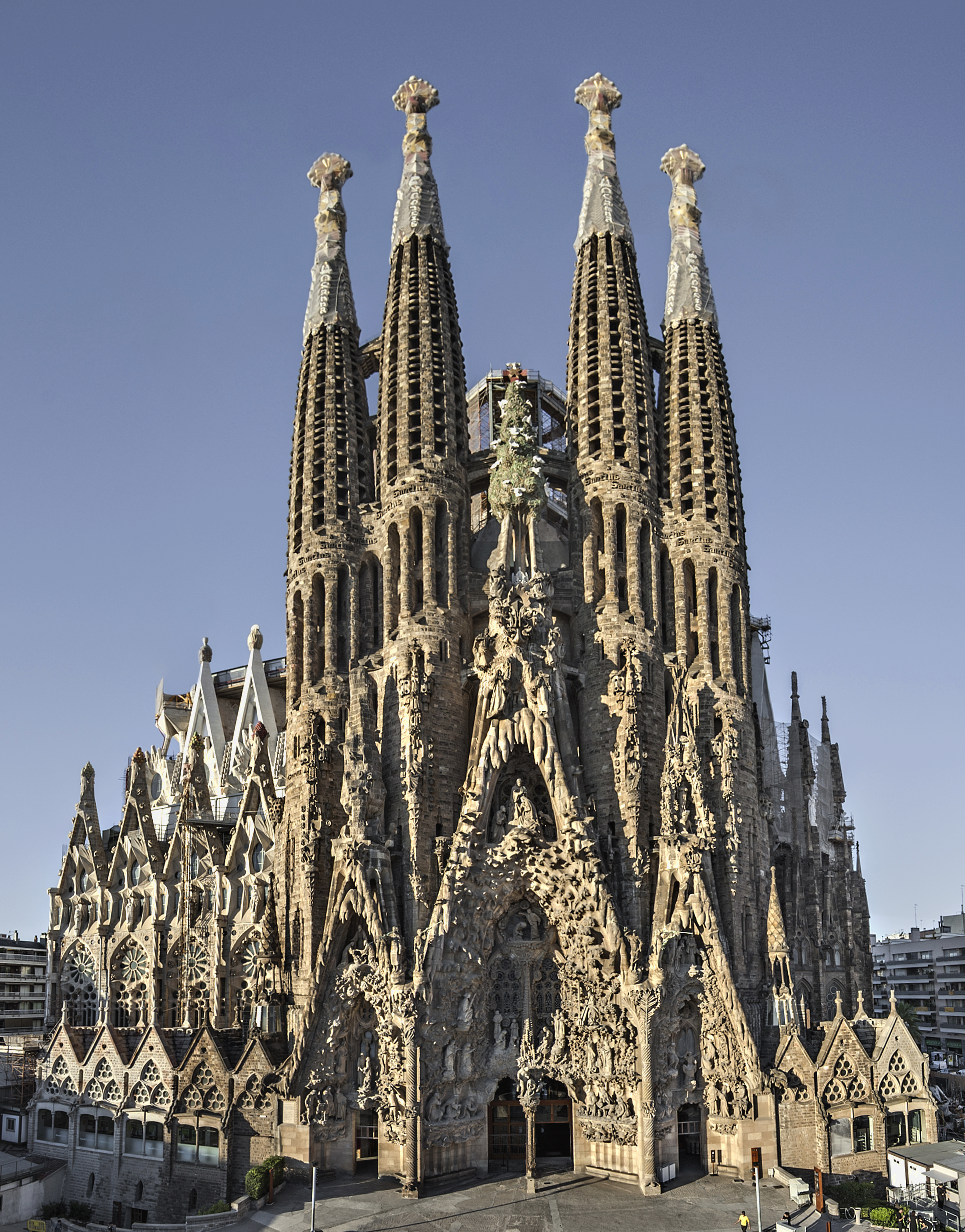 Eixample: Fun Facts
   

The central part of Eixample is often referred to as "Quadrat d'Or", meaning Golden Square, used to describe the elegance of this area.

  This enigmatic square contains 150 historically protected buildings.

 

  Casa Milà was Gaudí's last design before devoting himself to the construction of Sagrada Familia.
So, if you're making your way to Barcelona this year, why not choose to stay in one of the many Eixample apartments in Barcelona. Here you'll be well connected to the beach and mountains of Barcelona by public transport, while plenty of the Catalan capital's top sights will be right on your doorstep!