Eixample is a busy and modern neighbourhood, packed with stylish shops, bars, cafes and restaurants. The place is characterised by long straight streets and follows a strict grid pattern, you can find the famous Casa Milà here, or the Casa Batlló. This beautiful area is even home to the Sagrada Familia. 
Although a very historic and gothic in architecture neighbourhood, the place itself is very modern in feel and hosts some of the best restaurants in Barcelona. Our blog gives you the top 6 restaurants to visit when in Eixample, so if you're hungry… keep reading. 
La Esquina: The menu that changes depending on the season…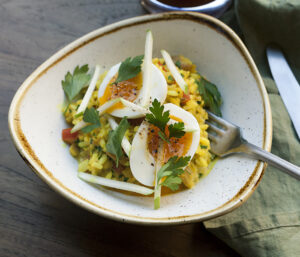 La Esquina presents their dishes with the best quality produce, they change their menu specifically according to the season to make sure that their dishes are served to the finest standard. 
They guarantee a fast, healthy and affordable menu, with their seasonal menu consisting of dishes such as salads, vegetarian burgers, rigatoni. They also serve a 'non stop' brunch, with everything from eggs benedicts to pancakes, and you have got to try their freshly squeezed natural juices… the perfect brunch at any time of the day. 
They are just a 3 minute walk from the Plaça de Cataluña. They host an open, airy spacious place for you to sit back, relax and enjoy the finest tastes from Barcelona.
Address: Carrer de Bergara, 2, 08002 Barcelona
Anita Flow: For a taste of everything…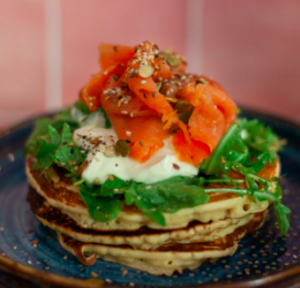 For all your international, Spanish and Mediterranean needs. Anita Flow serve everything from light snacks such as croquettes, mussels and calamari, to surf and turf; serving noodles, burgers and everything in between. 
They also have a huge variety of salads, and a brunch menu which includes savoury pancakes; involving eggs and bacon or salmon and avocado, and sweet pancakes; involving chocolate and strawberries.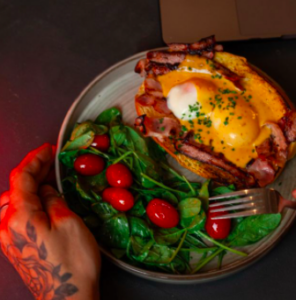 They are located just round the corner from the Girona Metro station. 
Address: Consell de Cent, 413, 08009 Barcelona Spain
Le Romane: "Quality and the concept of sharing"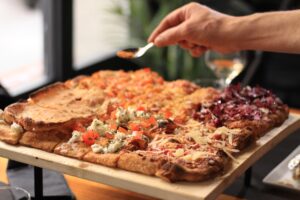 In Le Romane they serve everything from small authentic Italian dishes like bruschetta to ginormous pizzas created to be shared. 
These fresh homemade pizzas are served on boards and divided into four flavours, with each flavour being in four pieces so that the flavours can be shared among friends. 
The chef is trained in the "Scuola Italiana Pizzaioli" and winner of several world championships. The pizza dough itself is fermented for four days before it is prepared, giving it the unique characteristics of low calorie, lightness and unmistakable fragrance. 
Make sure to try their tiramisu as well! It's 'to die for'! 
Address: Carrer Muntaner 103, 08011 Barcelona Spain
Babula Bar 1937: For moments to celebrate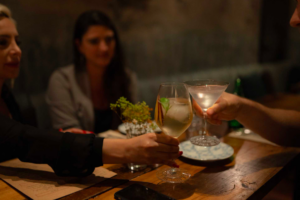 Babula Bar is renowned for its excellent food and service; they serve traditional Spanish cuisine with an extensive menu. They have everything from your classic bravas, to fine fish and meat dishes, all created in incredible flavours to ensure the finest quality. 
Their reviews are nothing but excellent, for those looking to celebrate, Babula Bar is the place for you. Sweet service, quality food, and a cosy and relaxing environment, perfect.  They are located just 0.1miles from the Casa Batlló. 
If you are looking for some more authentic Spanish restaurants, fancy paella or something more traditional, check out our blog on the best paella and seafood in Barcelona! 
Address: Calle Pau Claris 139, 08009 Barcelona Spain
Zenith Brunch and Cocktails: The God of brunch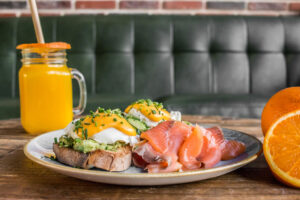 Zenith is known as one of the 'most instagrammable restaurants in the world'. They serve specialities like French toast, banana bread and eggs benedict. They also have smoothie bowls, bagels, salad bowls and their famous pancakes.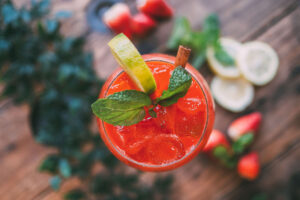 They have savoury pancakes, with bacon, chicken, cheese and veg. Or their sweet pancakes, with fruit and berries or nutella and oreos. Their brunch menu is extensive and offers everything from vegan to meaty, and from healthy to unhealthy, and the best part is that it's available all day long.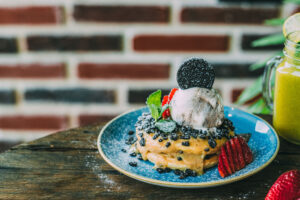 They are located just 0.3miles from Casa Batlló and if you're feeling it, their cocktail menu is incredible, with everything from Sangria to Bloody Mary's. Bit of brunch and a few cocktails, anyone? 
Address: Gran Via de les Corts Catalanes, 633, 08010 Barcelona Spain
La Patsa Lab: Pasta lovers prepare yourselves…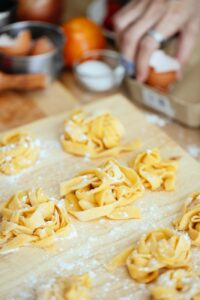 Patsa Lab is known for their unique pasta dishes, they make their pasta with their hands, following ancient tradition, to create a quirky and different pasta experience. 
They have every type of pasta you could imagine, homemade fresh. Their reviews entail that you must try their tiramisu, and that Patsa Lab should be on your 'must- do' list in Barcelona! 
If you're a lover for Italian cuisine, and Patsa Lab has got your heart racing, check out our blog on the best Italian restaurants in Barcelona. 
Address: Calle Casanova 94, 08011 Barcelona Spain