The vast district of Horta-Guinardó is located in the north of Barcelona between the districts of Gracia and Nou Barris. At the feet of the magnificent Collserola mountains, Horta-Guinardó is a quiet, peaceful area close to the city, but one that is deserted by the majority of tourists who prefer to stay in the city center. In this residential area, which used to be a village, you will find incredible architecture, hills and mountains and, most importantly, incredible views of the Catalan capital. If you want a real local experience, this is the place to be. If you want to see it all, read this article! 
History of Horta
The district of Horta was an independent municipality until 1904, named after its church, San Juan de Horta. This former village was mainly made up of farms, green areas and natural spaces. The name Horta came from a family that owned the land for almost 200 years. The village was known for its huge water supply. Inhabitants washed their clothes in the local laundries.
In addition to being known for its water, Horta was also known for its high vantage points from which the fighters could observe their enemies in the best possible way. The most famous viewpoints are the Parc del Guinardó and the Bunkers del Carmel, which have become the tourist attraction par excellence for enjoying incredibles views of the city. 
Things to do in Horta
Eating out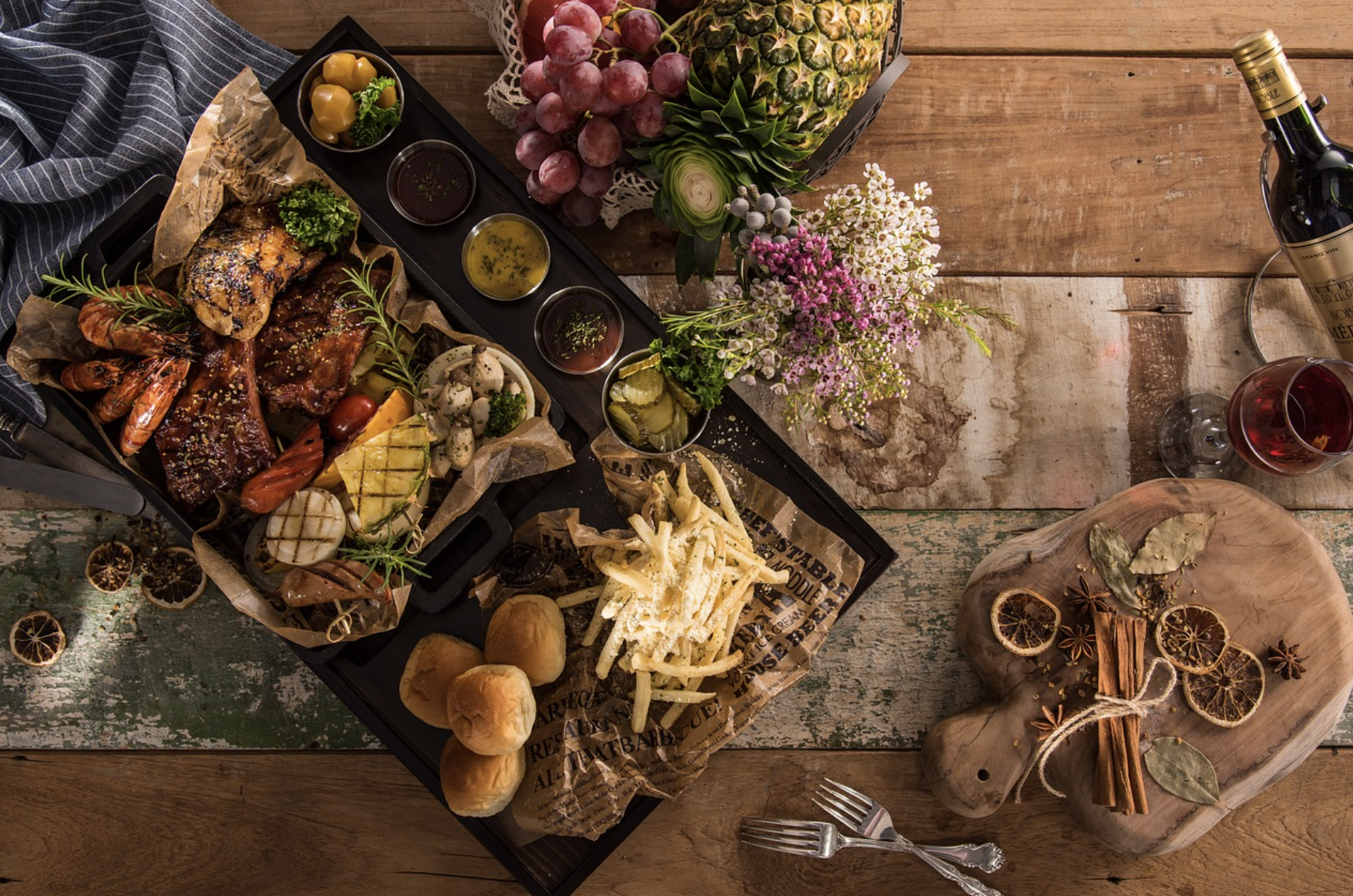 As Horta is an elevated city, you will be walking on steep slopes which can sometimes make you tired. Don't panic, to keep you going during this walk, there is nothing better than a delicious meal that will give you the necessary strength. Here are the top 5 restaurants you must try on your getaway to this ancient village. 
Our top recommendations: 
Culture
When you go to Horta, there are places you can't miss. Let's discover these places that have marked the history of the district ! 
The Hospital de la Santa Creu i Sant Pau
The construction of the Santa Creu i Sant Pau Hospital began in 1901 and was completed in 1930.  As the city grew, it was important for the municipality to create a building that could accommodate more patients. 
Designed by the famous architect Lluís Domènech i Montaner, this building, which is a brilliant example of Catalan modernist architecture, has been a UNESCO World Heritage Site since 1997. This former hospital was made up of dozens of pavilions, large green spaces and magnificent underground galleries. A life-size masterpiece that hasn't lost its charm! 
To see the interior of this impressive place, it will cost you 15 euros for general admission. Admission is free for children under 12 and reduced rates are available. Be at the heart of this extraordinary architectural beauty and design!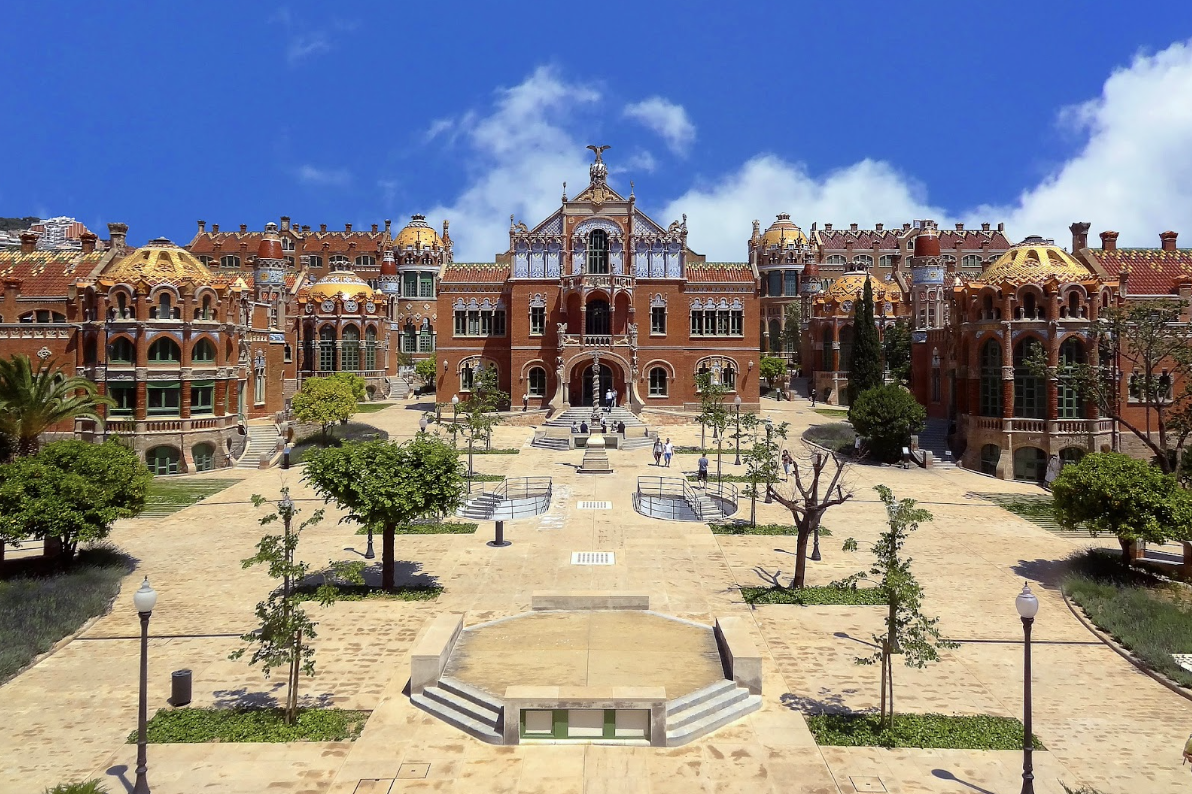 Horta Labyrinth Park
Who hasn't wanted to go to a labyrinth. A place where you can get lost, find yourself, have fun, and unite with the ultimate goal of finding your way. 
You are lucky, you will be able to test your sense of direction in the historic labyrinth park of Horta. This ancient park dates from the 18th century and is the oldest in the capital. Although Barcelona has some beautiful outdoor parks, the Horta Labyrinth is on our podium. 
Located near the city, this secret garden covers 9 hectares. Take a stroll through one of the gardens in a neo-classical or romantic style. Everyone will find their own way. In addition to the labyrinth, we also advise you to visit the small temples, sculptures and fountains that make up the richness of this park. 
Take advantage of the free admission on Wednesdays and Sundays to enjoy yourself without paying anything.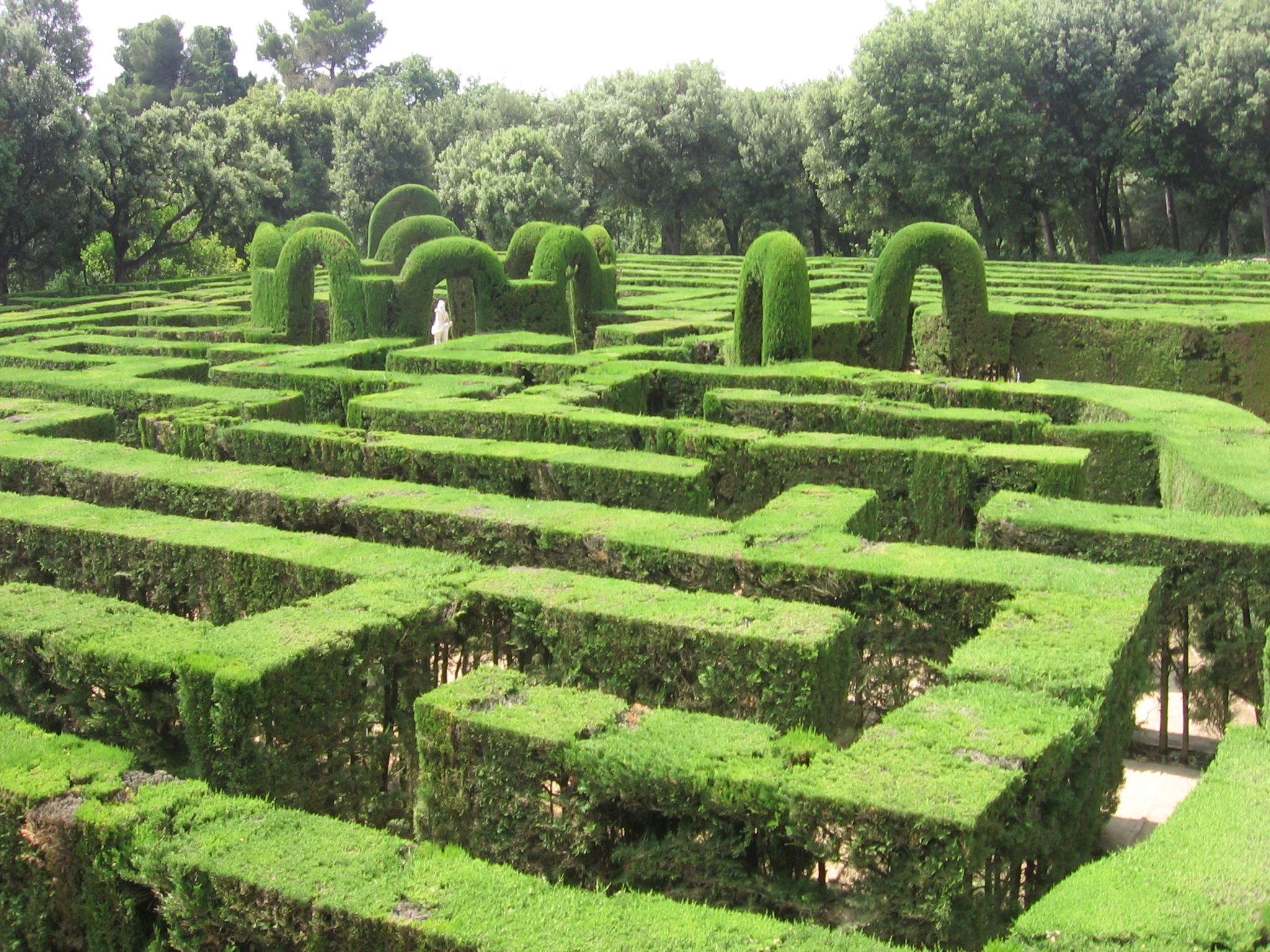 Parc del Guinardó
Built in 1910, the Parc del Guinardó is one of the largest parks in Barcelona. This beautiful park in the middle of the city is so peaceful that you will never want to leave. You will find an urban space with children's games, tables and chairs to chat, rest and play with children. If you want to go for a walk, you will be delighted by the different forests, gardens and views that this park offers. The good news is that the park is free.
When you visit, take a good pair of shoes, and when you get to the top, admire the views over the whole of Barcelona. So, how does it feel?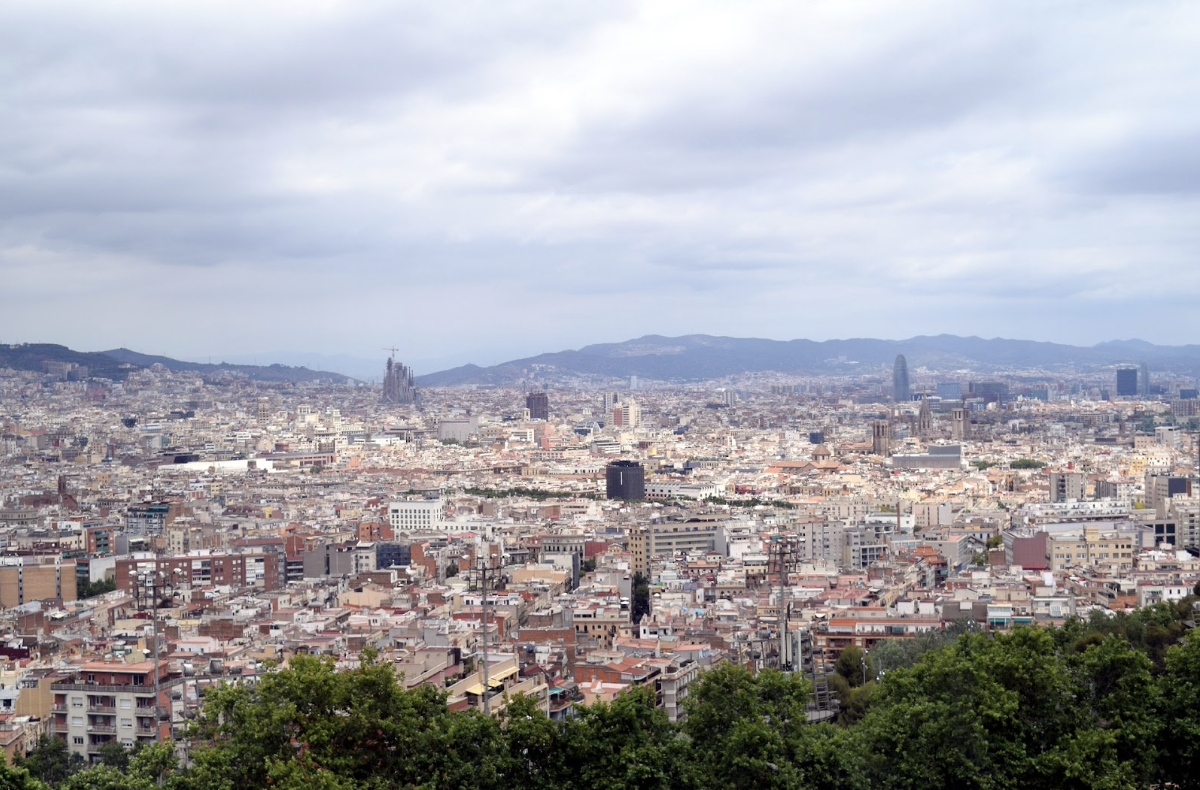 Bunkers del Carmel
The Bunkers del Carmel, we will never get tired of it. A quiet, pleasant park with breathtaking views over the whole of Barcelona. This former military base has now become the perfect place to watch the magnificent sunsets over the city. With a 360 degree view, this is the place to be!  Find out more about the fascinating history of the Bunkers del Carmel right here.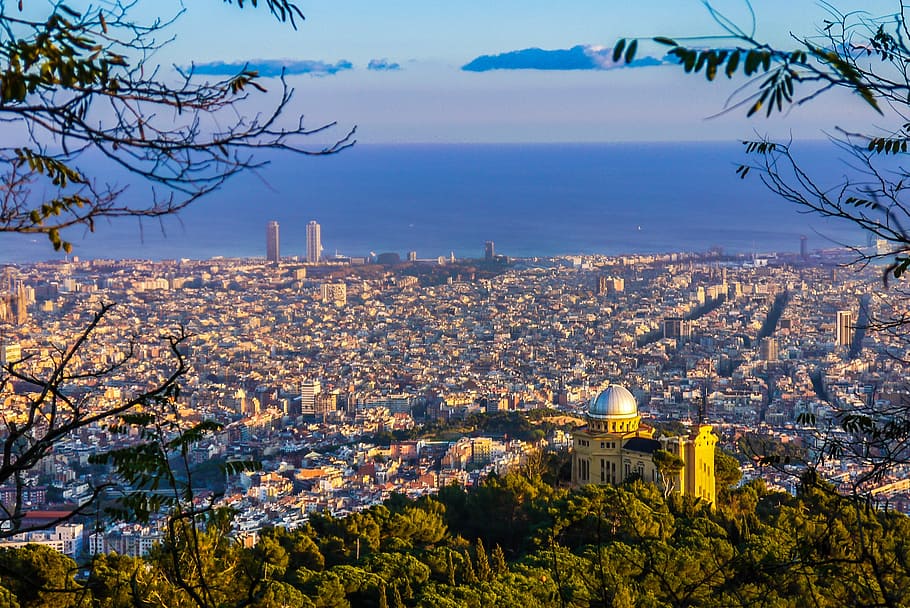 Other places to visit in Horta-Guinardó : 
Eivissa Square 

Horta Velodrome 

Horta Market 
Events
Las Fiestas de Horta
If you are in Barcelona in September, Las Fiestas de Horta may appeal to you. For 9 days, the district is in complete turmoil. Music, castles, children's games, tons of activities for young and old. Take part in this event, which is becoming an annual landmark in the neighborhood. 
This year's neighborhood festival took place from 9 to 18 September 2022. 
Visit the Horta Market website to make sure you don't miss any of the events!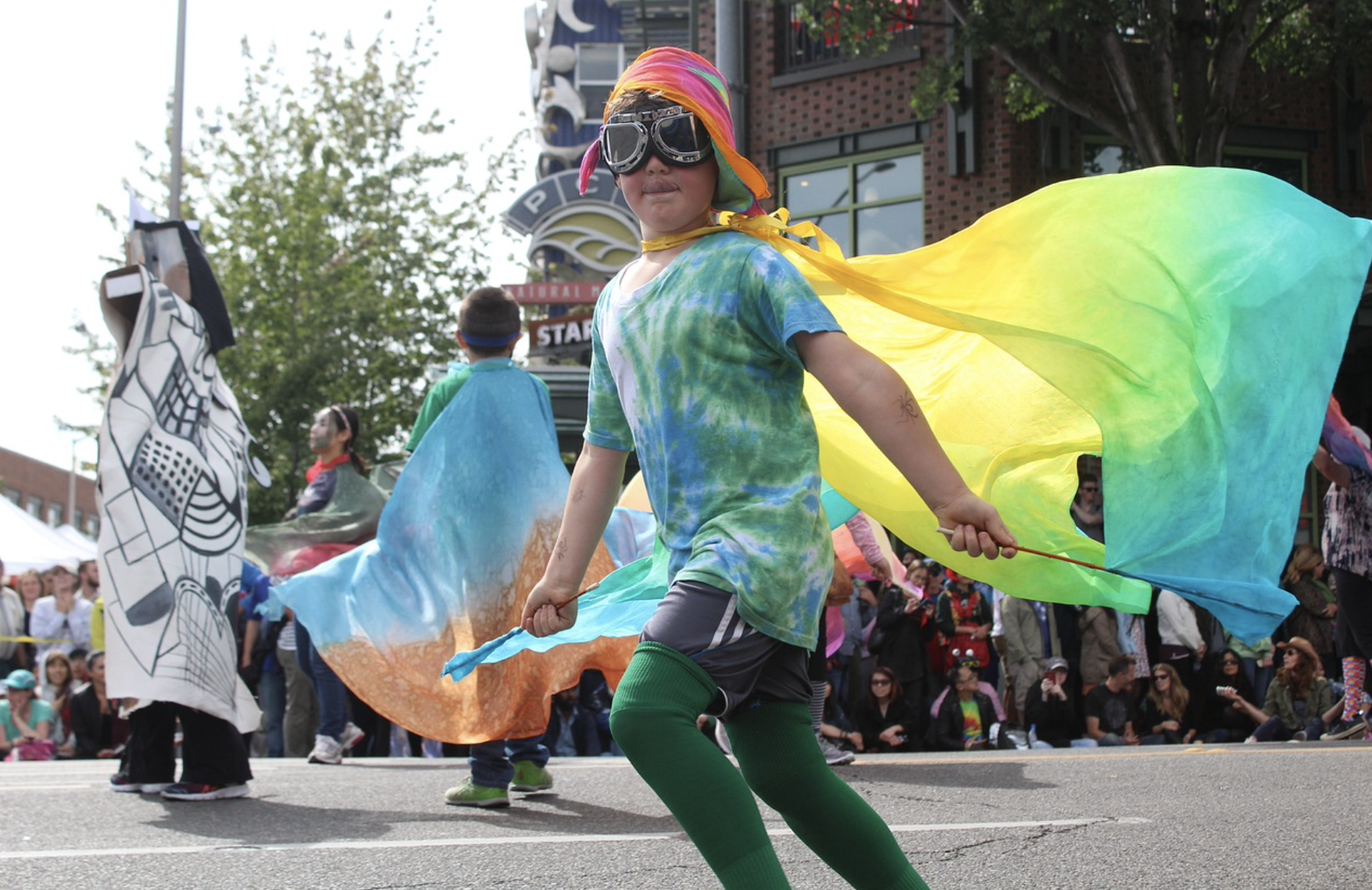 Apartments in Hortà-Guinardo
After reading this article, we suspect that you will want to be in the heart of this typical Barcelona neighborhood. If you want to be in a quiet, residential area not far from the city center, why not opt for a flat in this area? You will have incredible views of the city from your flat. I dream about it, don't you? 
To select your accommodation, visit the AB Apartment Barcelona website. Whether you are alone, with friends, in a group or with your family, there is something for everyone. No disappointment, only happiness with us!