Are you visiting Barcelona together with your partner and want to do all the romantic things you can in the fabulous Catalan Capital? If so, we have a few activities for you! These are perfect if you're looking to surprise your partner with wonderful activities, a beautifully arranged vacation and long-lasting memories.
Best activities to do according to budget
Free & Affordable Plans
We all know that a visit to Barcelona can get expensive. This is why we start our guide with the activities you can do for free or which are affordable for everyone. Just because you don't have to pay a lot, doesn't mean it's not as good as the expensive ones.
Also, Barcelona has a great variety of sights you can visit without spending much money. From free walking tours throughout the city to spending the day at the beach or taking in mountain views over the city whilst enjoying a drink, there's a lot you can do together with your partner whilst staying on the move.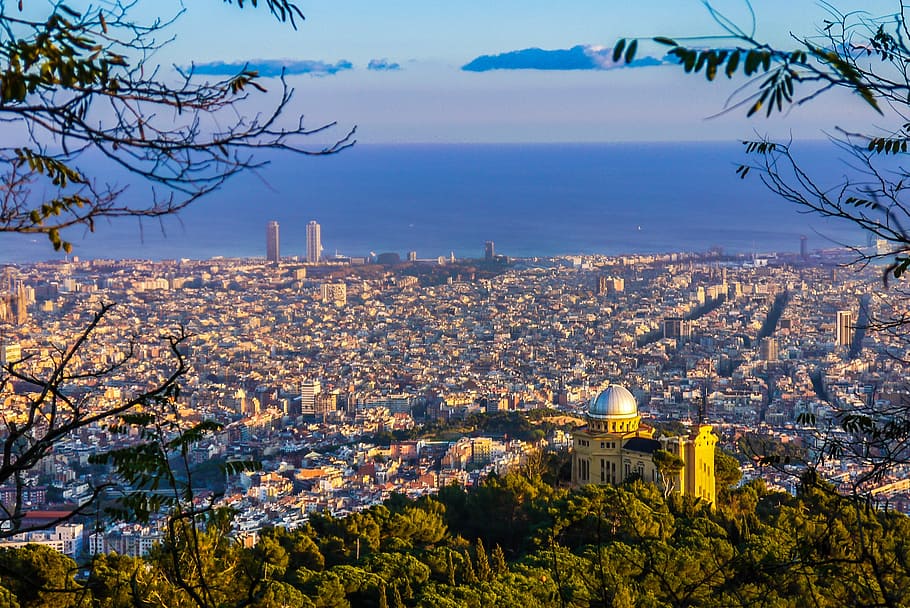 Magical Fountain– A very popular fountain best known for its sound-and-light shows.
Park Güell– This public park with gardens and architectural elements designed by Antoni Gaudí, is located in the upper part of the city of Barcelona, in the foothills of the Collserola mountain range.
Montjuïc Cable Car – This gondola lift will bring you all the way up to Mountain Montjuïc while you're enjoying the incredible views of the city from above.
Romantic Walk on the Beach – Stroll along the beachside and enjoy a relaxing walk in the sand, while you take in the beautiful Mediterranean sunsets.
Enjoy the view from Bunkers of Carmel – Get on top of Barcelona and see the sun set while having a delicious glass of wine.
Boating Lake at Parc de la Ciutadella – The park invites you to relax and go for walks. You can also rent a rowing boat on the lake. What fun!
Picnic in one of Barcelona's Parks – Pack a picnic blanket and all your favourite snacks and have yourselves a wonderful picnic in the sun in-amongst nature.
Listen to some street music at Cathedral de Barcelona – In front of the Barcelona's Cathedral you will find street musicians almost every evening! Moreover, take a picture in the "Mural del Beso", a mosaic full of love!
Walking Tours – What could be more romantic than discovering the heart of the Raval and the Gothic Quarter while strolling with your partner?
Pricey but worth it plans
Next up on our list are the activities with a slightly higher price tag, but still not too expensive. You will see that having a guaranteed good time is not about how much you spend, it's about who you spend it with. And who better to spend your time with than your partner?
For a little extra money you can get an adrenaline kick on one of the rides at Tibidabo or see Casa Milà at night with its beautiful lights. And if you haven't seen all of Barcelona by now (but also don't want to exhaust yourself walking) you can buy tickets for the hop on hop off sight-seeing buses.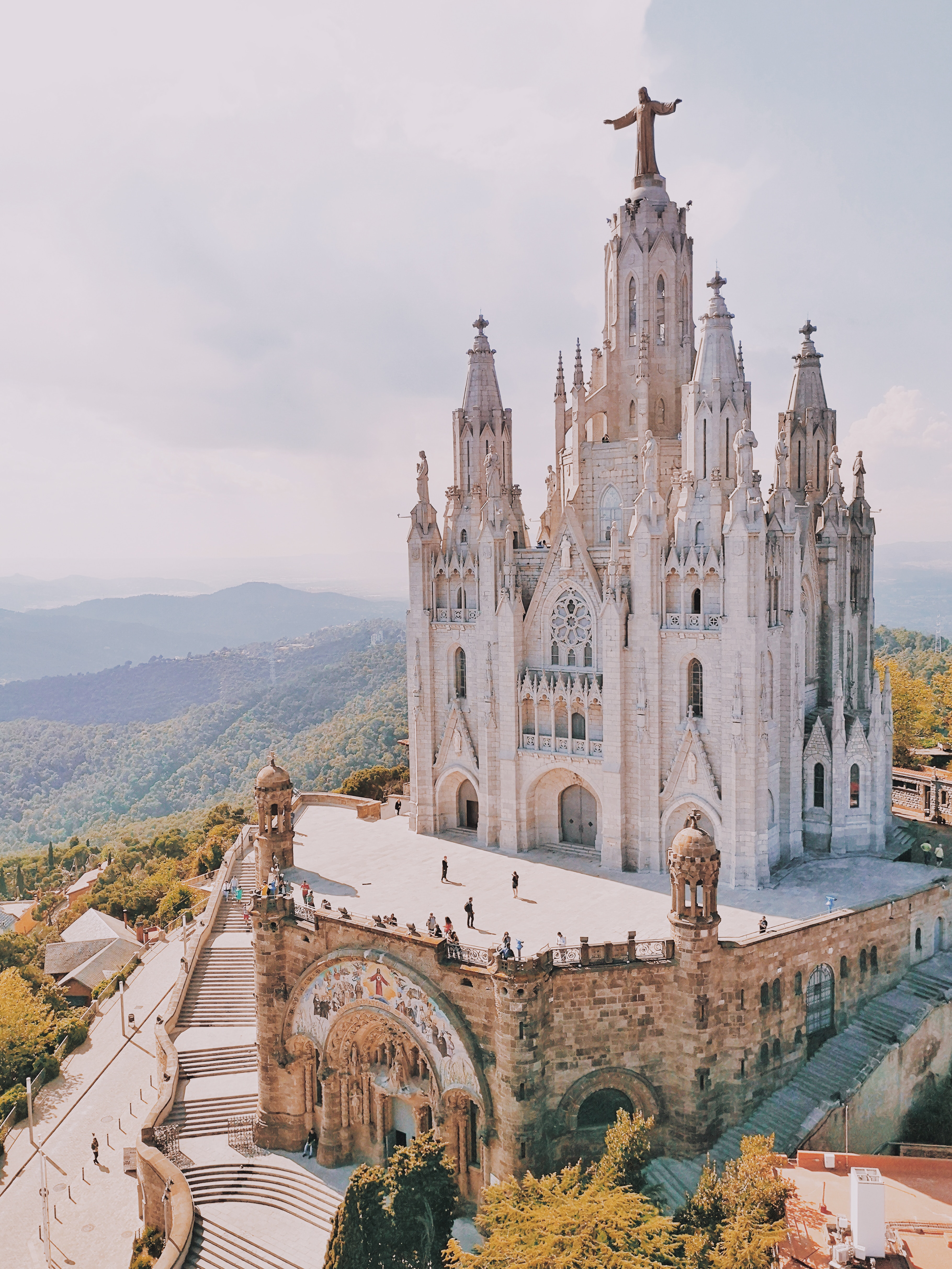 Casa Mila Night Tour – Visit Casa Mila (La Pedrera) at night and discover the inspiration Gaudi drew from nature. An incredible experience you won't forget!
Flamenco Show at Tablao Cordobés – This is the most famous flamenco show on Las Ramblas. A very fascinating and thrilling show to get the best of Spanish culture!
Rooftop Concert at Gaudi's Casa Batlló – Visit Gaudí's masterpiece and enjoy a rooftop concert while gazing at the stars!
A day at Tibidabo – A fun day is promised at Tibidabo. An adventure park on top of the mountin is perfect for an adrenaline kick!
Tourist Bus – See all that Barcelona has to offer by using the different buses you can hop on and off as much as you want. Check the Bus Turístico official website for more info!
Luxurious romantic plans
Last but not least, the following are the most exclusive activities of our list, but still full of romanticism. From enjoying a concert at the Palau de la Musica Catalana, to a well-earned massage at the spa after a lot of sightseeing, these date ideas will make your heart skip a beat!
You are sure to have yourselves a great memory to look back on with fondness; an adventure with the person you love most of all in the fabulous Catalan Capital!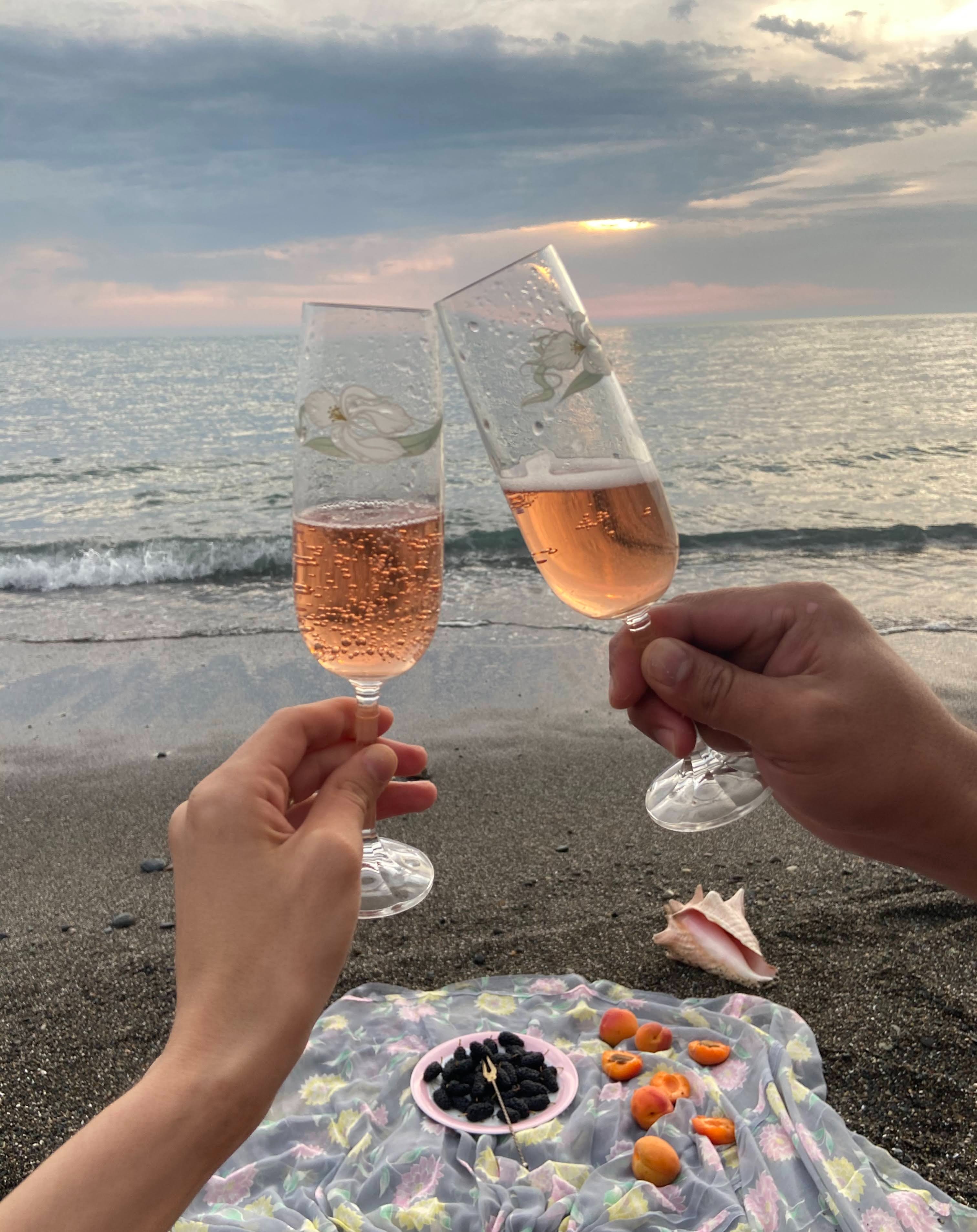 A Concert at Palau de la Musica Catalana – If you are a lover of classical music, this one's for you! Enjoy a magnificent concert in this architectural jewel of Catalonia, listed as a UNESCO World Heritage Site.
Sunset Sailing Cruise – What can be more romantic than a luxury sailing trip with a drink in your hand and the companionship of your beloved?
Hot Air Balloon at Sunset – Fly over the wonderful Catalonian landscapes between Barcelona and the Pyrenees.
Create Your Own Cava – A unique workshop you will only find in Catalonia!
Aire Barcelona Spa – Take the time off and spoil yourself in this spa!
Rent a private boat with captain – This is an activity which will be perfect for a special occasion. Take a break and cruise into the sunset!
Glamping under the stars in Montserrat – Glamping is a glamourous camping style. So, how about having a night out in the Montserrat Mountains? You will have everything you need inside and outside in nature at the same time!
Dinner under the stars – Fabra observatory offers a special experience. Watch the stars while enjoying a delicious dinnner!
Restaurants to go to with your loved one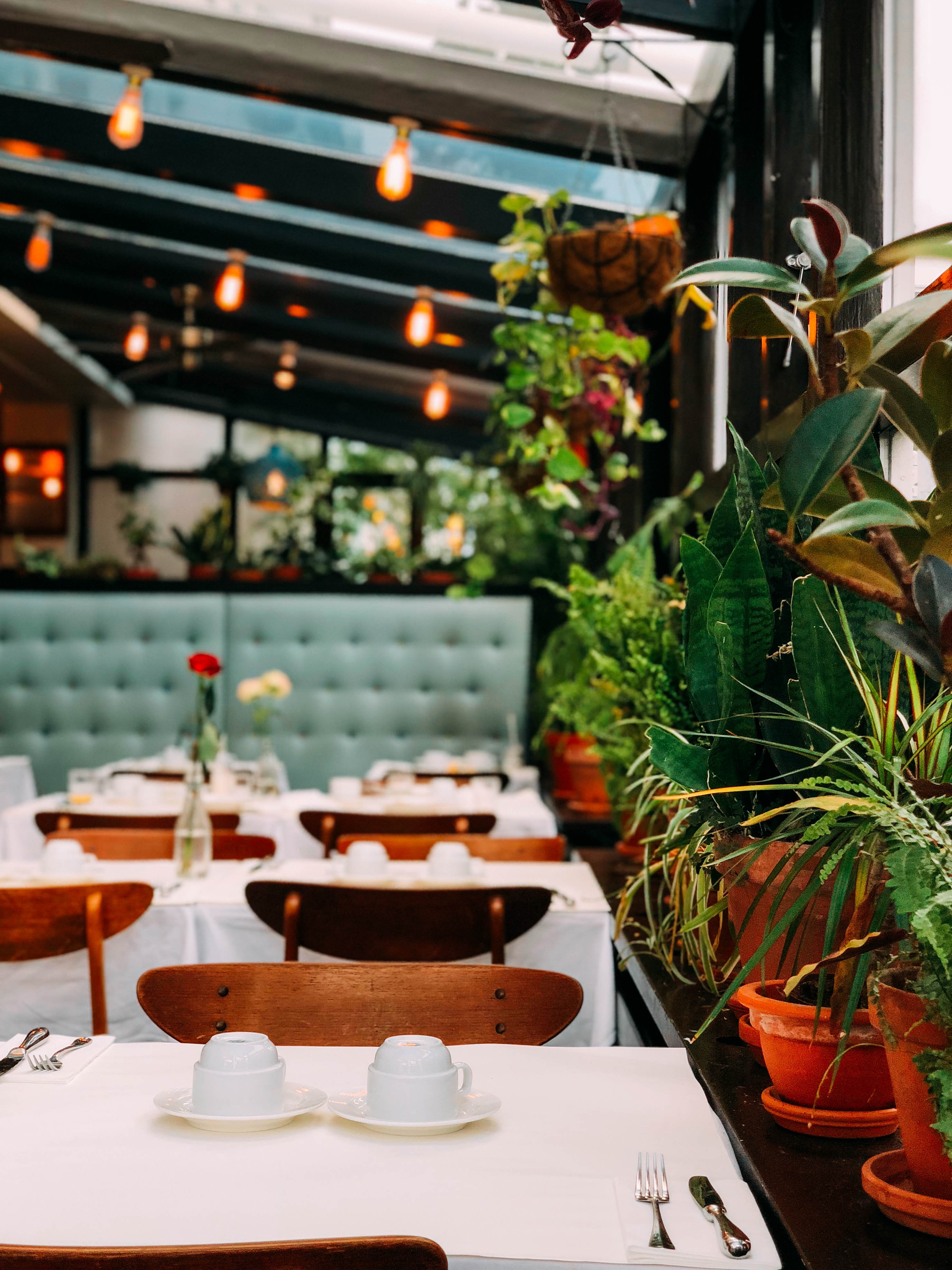 What would be more romantic than having a delicious dinner after a lovely day out with your partner? For that, we have a list of the most romantic restaurants in Barcelona for you. Once again, we listed the restaurants in order of how expensive they are.
Each of these restaurants have their own charm and thus, are worth a try! From high class cuisine to laid-back street food you will find everything. Even restaurants with vegetarian/vegan options for those who have gone completely vegan and want to do something for the environment.
Cheap Restaurants (€)
Arcano: Specialized in premium grilled meats, Arcano offers a variety of dishes for all tastes and diets. Location: Carrer dels Mercaders, 10, 08003 Barcelona
Can Recasens: Long-established restaurant serving charcuterie platters and local wines in a chic space with a brick interior. Location: Rambla del Poblenou, 102, 08005 Barcelona
La Cua Curta: If you're a cheese fan and want to transport yourself to the streets of Paris (the city of love!), don't miss this restaurant, located in the centre of Barcelona. Location: Carrer de la Carassa, s/n, 08003 Barcelona
El Salón: Their quiet atmosphere is perfect to go with your partner. Location: Carrer de l'Hostal d'en Sol, 6, 08002 Barcelona
Il Giardinetto: A cozy Italian restaurant with a modern interior. Location: Carrer de la Granada del Penedès, 28, 08006 Barcelona
Affordable Restaurants (€€)
Jardinet d'Aribau: Enjoy a unique dinner and cocktail in this trendy restaurant/bar in the heart of Barcelona. Location: C/ d'Aribau, 133, 08036, Barcelona
Sésamo: A vegetarian & vegan restaurant with a rustic and modern environment in El Raval. Location: Carrer de Sant Antoni Abat, 52, 08001, Barcelona
Cera 23: A rustic-style restaurant serving unique and creative Spanish dishes. Location: C. de la Cera, 23, 08001, Barcelona
Pepa Bar a Vins: This is a restaurant where wine plays an important role. So, if you are a wine lover, this is the place to go! Location: C/ d'Aribau, 41, 08011, Barcelona
Luxurious Restaurants (€€€)
La Terazza del Claris: Fancy having a meal while admiring the sunset? Don't miss this Mediterranean rooftop restaurant, located in a 19th century building. Location: C/ de Pau Claris, 150, 08009, Barcelona
Tast-Ller: A charming restaurant where to try the best sophisticated Basque cuisine. Location: C. de Viladomat, 137, 08015, Barcelona
Nobu Restaurante: Sophisticated Japanese-inspired dishes and cocktails in an exclusive restaurant with incredible views of the city. Location: Av. de Roma, 2, 08014, Barcelona
Antigua: An exclusive restaurant with a brick-walled dining room, where exquisite wines and dishes are served. Location: Carrer de Marià Cubí, 59, 08006, Barcelona
Xavier Pellicer: Never before vegetables were served with such premium taste. This is an oasis for vegetarians! Location: C/ de Provença, 310, 08037, Barcelona
So there you have it! Our guide to visiting Barcelona as a couple. We recommend trying some of these activities… we promise you'll make some wonderful memories!