In recent years, the allure of antique markets and vintage shopping has been steadily growing, not only as a means of unearthing unique treasures but also as a conscious choice with a positive environmental impact. 
As a city with a rich history and a deep appreciation for art and culture, Barcelona provides an ideal backdrop for vintage enthusiasts. Whether you are a seasoned collector or a novice explorer, there is a place for everyone amidst its labyrinthine streets and market stalls. Join us on a journey through the winding alleys of Barcelona, as we delve into the world of antique markets and vintage boutiques, where the past mingles harmoniously with the present, offering an array of one-of-a-kind treasures.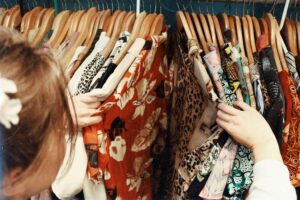 Clothing Thrift Stores
Humana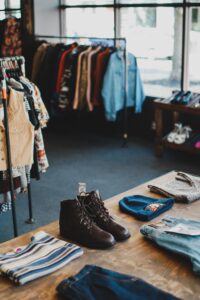 Nestled in various neighbourhoods across Barcelona, Humana stands as a beloved sanctuary for thrift shoppers. Here, second-hand clothing, vintage gems, and affordable designer pieces await to be discovered. 
While the allure of Humana undoubtedly lies in its wallet-friendly prices, there is more to this store than meets the eye. It operates with a resounding commitment to sustainability, making the act of shopping for clothes not only budget-conscious but also environmentally responsible. Additionally, a hidden secret, known mostly to locals, is their end-of-month sale, where prices plummet to as low as €1!
Locations: Rda. de Sant Antoni, 45, 08011 Barcelona, Spain/ Ronda de la Univ., 19, 08007 Barcelona, Spain
Flamingos Vintage Kilo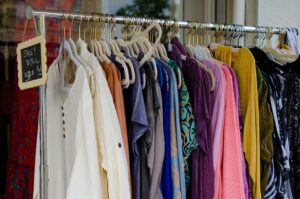 This iconic vintage store has multiple locations across the United Kingdom, Portugal and Spain, and luckily for us, we have three stores in the heart of Barcelona. 
The concept of this vintage store is notably unique, as its pricing system diverges from the conventional model seen in other establishments. Here, the amount you pay is determined by the weight of the items you select. This non-traditional approach to pricing provides thrifting enthusiasts with a distinct advantage, often resulting in the ability to obtain a more generous haul for their money.
Locations: C/ de Ferlandina, 20, 08001 Barcelona, Spain/ C/ de la Portaferrissa, 7, 08002 Barcelona, Spain/ C/ dels Tallers, 31, 08001 Barcelona, Spain 
Holala! Vintage Clothing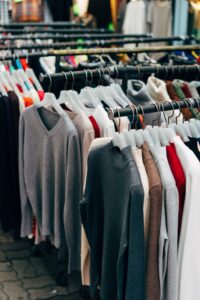 Holala Vintage Clothing stands as one of Barcelona's largest thrift stores, offering an extensive array of fashion treasures. Within the store, you will discover a wide spectrum of items, spanning from cosy knitwear, elegant dresses, and stylish shoes, to accessories, trendy jackets, and even coveted designer pieces. 
This store not only offers remarkable clothing but it also stocks a diverse collection of vintage homeware and furniture items, making it an exceptional destination for individuals looking to shop both for themselves and their homes.
Locations: Holala Tallers, Tallers 73, 08001 Barcelona / Holala Plaza, Plaza Castella 2, 08001 Barcelona
Antique Furniture and Old Treasures
Mercantic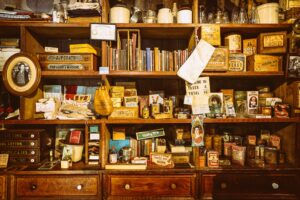 If you are eager to venture beyond the bustling streets of Barcelona in search of remarkable antique treasures, then Mercantic is a must-visit destination. Situated in Sant Cugat del Vallès, this second-hand market has been drawing visitors since it first opened its doors in 1992. It welcomes shoppers from Tuesday to Sunday and boasts an extensive collection of clothing, accessories, furniture, and much more.
Location: Mercantic, Av. de Rius i Taulet, 120, Sant Cugat del Vallès, Barcelona
Mercat dels Encants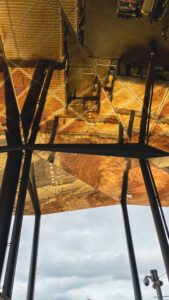 The renowned Mercat dels Encants stands as one of Europe's oldest markets and has become a favourite among locals and tourists. While it once primarily sold second-hand books, metals, and vintage clothing, today it has evolved into a vibrant hub for exquisite antiques and vintage furniture.
Location: Mercat dels Encants, Calle Castillejos, 158, Barcelona
El Bulevard dels Antiquaris
In the heart of Barcelona, you will encounter a unique fusion of an antique market and boutique, El Bulevard dels Antiquaris. This delightful establishment showcases a diverse array of treasures, from fine art and paintings, to exquisite jewellery and sculptures.
Location: El Bulevard dels Antiquaris, Passeig de Gràcia, 55, Barcelona
Alternative Markets
Palo Alto Market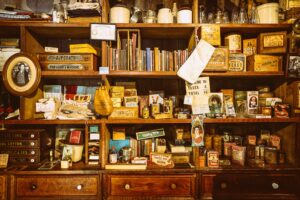 Situated in the trendy neighbourhood of Poblenou, this market veers away from the conventional second-hand clothing and instead offers visitors a chance to explore the creations of local, independent designers. Moreover, the vibrant atmosphere is further enhanced at Palo Alto by an abundance of food stalls and live music performances!
Location: Carrer dels Pellaires, 30 – 38, 08019 Barcelona
Lost and Found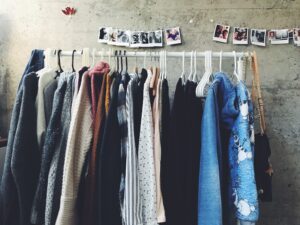 Another hub for chic and fashionable vintage shopping enthusiasts to explore is the Lost and Found market. This exceptionally trendy and appealing market occurs four times a year and places a strong emphasis on giving second-hand items another chance, creating a truly exciting experience for those who have a passion for vintage treasures.
Here, a delightful array of treasures awaits you, spanning from clothing and music to decor, toys, books, comics, and much more – all available at reasonable prices.
The location of this market is dependent on the weather so it is best to check their website to ensure the correct location.