There are many benefits that come along with second hand shopping. The introduction of mass, low- cost production has encouraged people to feel less incentivized to buy used products. So if there are so many new products why should we buy used goods? Well, the items you can find in second-hand shops are often rare vintage, limited in stock or things of significant value! 
The most important part of shopping second hand is the environmental cost you will be saving. Regardless of your reasons, shopping second hand is a great idea. Save money, find unique pieces and save the environment! 
Barcelona is one of the best places for second hand shops and markets, let us guide you to the best ones in the city so you can let the shopping begin! 
1. Els Encants Vells 
Els Encants Vells is a ginormous market which has been around since the 14th century. This is Barcelona's oldest and largest permanent flea market. They have over 500 sellers and stores where you can find such things like clothing, toys, antique decor items, books, bikes, accessories for your phone and more.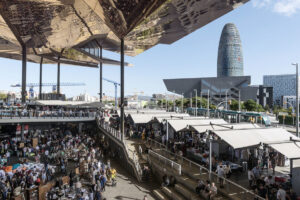 Quick tip: get there early before the most wanted items are gone and remember cash! 
Address: Carrer de los Castillejos, 158, 08013 Barcelona
2. Lost & Found Barcelona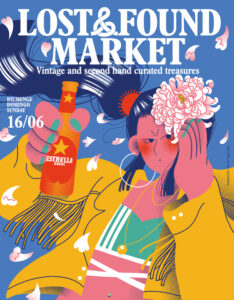 Lost & Found is a trendy vintage market with many stalls storing plenty of clothing, jewellery, shoes and other goods. They have so much to offer for everyone, including many treasures. The atmosphere is great, making it the perfect location for you to find some beautiful pieces and enjoy the vibe. Keep a look out for upcoming editions on their website or subscribe to their newsletter so you don't miss the next date! 
Address: Estación de Francia, Av. del Marquès de l'Argentera, s/n, 08003 Barcelona
3. Mercat Gotic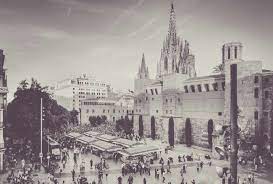 The Mercat Gotic is a stunning antique market located right in front of the spectacular Barcelona Cathedral. It is well- stocked with beautiful jewellery, ceramics, old albums, books, vintage jewellery, homeware and other rare items. This is an incredible spot for a vintage second hand market, right in the midst of everything, perfect for passing by during a day of touring the city. 
Address: Avinguda de la Catedral, 6, 08002 Barcelona
4. Flea Market- Plaça de Blanquerna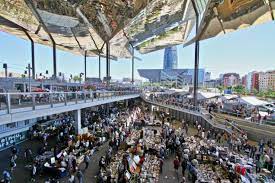 This Flea market begins at the Museo Maritimo and goes on until the Paseo Maritimo, it hosts various second hand and vintage pieces of clothing as well as books, vinyls, and even furniture. This market takes place on every second Sunday of the month and is a unique experience for those who love vintage treasures! You will not get bored at this market, it's the perfect place to enjoy the vibes, the treasures and the people around you. 
Address: Plaça Blanquerna (Portal de Santa Madrona)
5. Flamingo's Vintage Kilo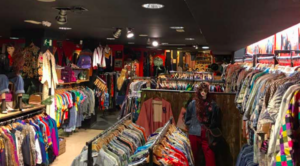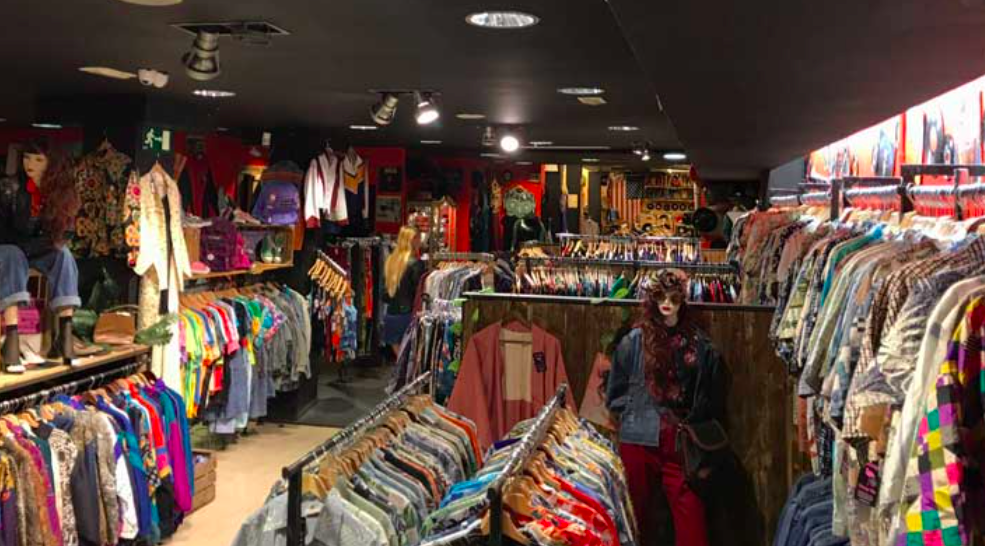 Flamingo's vintage kilo has locations in several cities other than just Barcelona. The second hand shop in Barcelona is the perfect place for vintage clothing addicts searching for unique items. They sell clothes by the kilo meaning the price of your piece of clothing depends on its weight. Flamingo's will offer you a huge amount of stunning clothing and accessories for you to flaunt. 
Address: Carrer de Ferlandina, 20, 08001 Barcelona
If you loved reading about second hand shops in Barcelona, perhaps the top 5 most unique shops in the city will also interest you!