Many choose to use public transport in Barcelona as it is super fast and very popular among locals and tourists. However, we have already given you the benefits of other ways of getting around the city like walking, in which way you can see so much more of the city! We would also like to recommend a more exciting and exhilarating way of getting to know the city… by renting a motorbike. 
By using a motorbike around Barcelona, not only are you able to see much more of the city in much less time, but you also don't miss out on the small avenues and back streets that you can explore when walking. There are a huge range of motorcycle rental companies to choose from and renting these bikes is an extremely easy process and very flexible! Let us guide you how… 
Best Rent a Scooter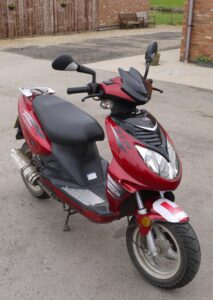 For mopeds, 50cc scooters, and 125cc motorbikes, you can hire these through Best Rent a Scooter for a minimum of one day. You can also rent these scooters for monthly fees, in which during these longer terms you are solely responsible for the refuelling of your scooter. The maintenance, insurance, and roadside assistance are all covered by this company! 
This is the better choice for those living in Barcelona for longer stays, those who have at least a year's experience, and those who are looking to buy a motorbike in the future but wish to rent first. To book your scooter just check out their website!
Barcelona Moto- Rent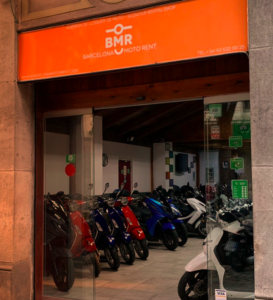 Barcelona Moto Rent provides you with a plethora of opportunities from 50cc Vespas to BMW G310 GS'. They offer quick and easy service and a good price. You can expect clean motorbikes in good condition, and a smooth and simple renting process. They are open every day from 10am to 7pm and to apply to rent all you have to do is choose the model you would like to rent, ensure you have your licence printed and get in touch with them! 
IMTBike tours and rentals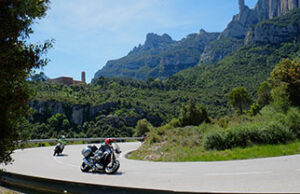 IMTBike tours are known for their huge range of bikes, especially newer models. This is the place to go if you are wanting to hire a bike for a longer trip like a road trip or for those who live in Barcelona longer term. If you are looking to do a road trip or getaway from the city, IMT also offers guided tours to help you escape the city, these include trips to the Pyrenees, to central Spain and even to other locations in Europe. If you need a trustworthy company, IMT is the place to go. 
JotaCafe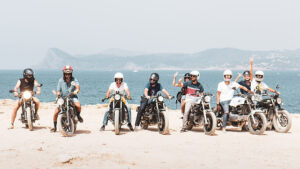 Jotacafe offers some of the highest quality motorbikes in the city, ranging from Kawasaki KZ 550cc bikes which capture the soul of the Japan Bikes from the 80s, which were never sold in Spain. The bikes they provide are unique and special and are perfect for racing and riding at extreme lean angles. Bikes of this quality can be rented from 130€ per day, so they are not so out of pocket. 
You can book online in 3 easy steps, by choosing your motorbike and location, entering your details, return date and address, and by entering your payment information. Simple! 
Mondo Rent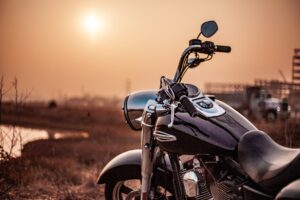 At Mondo Rent you can rent anything from rollerblades to motorcycles or even a smart car. You can experience driving lessons or trips with an experienced member of staff. This allows you to really make the most of the views and the ride and takes away the responsibility of driving for yourself! Their range of bikes isn't the greatest, however, they do have many other vehicles to choose from letting you experience something different and spontaneous! 
If motorbikes aren't your go to, why not read our blog on how to rent a scooter in Barcelona?