Our beautiful Catalan capital only has an average of 55 days of rainfall per year thanks to the mild, Mediterranean weather, but you do still need to have a back-up plan for what to do on these days. Although Barcelona is made for a summer's day on the beach, that doesn't mean there's not still a wealth of other things to get up to when the weather gets in the way.
Whether it's heading into one of the city's many high-street shops or quirky, independent boutiques, or making your way to discover more about Barcelona in one of the many museums, there's always something to do to escape the rain!
Here are our top 15 favourite things to do in Barcelona when it rains.
1. Head to the shopping malls
Wonderfully for us, but not so wonderful for our bank accounts, is that Barcelona has several excellent shopping malls for you to pass a rainy day in Barcelona. Next to the Plaça Espanya, there is the Las Arenas Shopping Centre, which is interesting built on the former bull fighting ring, and contains many high-street shops and restaurants too.
If your rainy day in Barcelona happens to fall on a Sunday (as most shops in Barcelona do close on a Sunday), then don't fear! Maremagnum Mall in the Port Vell marina is open all year round on Sundays, and is home to several brand shops and restaurants, which can be found on the top floor with panoramic harbour views.
There are two other huge shopping malls at either end of the Avenida Diagonal also, with L'illa Diagonal at the top end, and the Diagonal Mar Shopping Centre at the north end close to the sea front. Both are another two excellent options to make your pockets hurt!
2. Wander round the museums
Thanks to the wealth of history of Barcelona, there's a lot to discover in the museums here. You could spend day after day visiting the museums here as there is such a wide variety, so to narrow it down here are a few of our favourites:
Olympic & Sport Museum
For sport fans, the Olympic Museum on Montjuïc is an unmissable experience. Not only does it give tonnes of interesting information about the 1992 Barcelona Olympics, but it contains several artifacts from over the years, and covers almost every sport you could imagine.
Joan Miró Foundation
The Joan Miró museum was designed by Josep Lluís Sert specifically for his friend, Joan Miró! The museum houses a huge art collection, and beautifully intertwines art and architecture. Found on the Parc de Montjuïc, you could tie in your visit here with the Olympic Museum too!
This fantastic museum hosts nearly 4,000 of Pablo Picasso's pieces, from his formative art school years, right to the end of avant-garde era. We recommend buying tickets in advance to be able to avoid the often long queues.
3. Relax on a Spa Day
There's nothing quite better than indulging in some self-care on a rainy day in Barcelona, and there's no better way of taking a pamper day than by heading to the spa! Barcelona offers so many fabulous spas at a variety of price ranges too, so being pampered need not break the bank.
Our favourites here include:
The Zero Space at the luxurious Sir Victor Hotel, which offers a range of relaxing treatments such as Oxygen Therapy and the 'Water Circuit', which includes a Hamam, natural ice bath, footbath, a rainfall shower, a hot tub and relaxation beds.
43 The Spa at Hotel Arts Barcelona, located on the 43rd floor of the Hotel Arts, this beautiful spa has spectacular panoramic views of the coastline from the treatment rooms.
4. Explore the Sagrada Família
One of the city's most iconic landmarks, Gaudí's unfinished church of the Sagrada Familia is a great choice for a rainy day.  You can pre-book your tickets online to visit the Basilica, and there are great discount options available, as well as under 11s being able to visit for free! You can also skip the queues this way too by already having purchased your ticket (especially not fun if it's raining).
Inside there is plenty to see when inside, as the museum in the crypt of the Sagrada Familia has many fascinating photos and explanations relating to the construction of this world-famous attraction.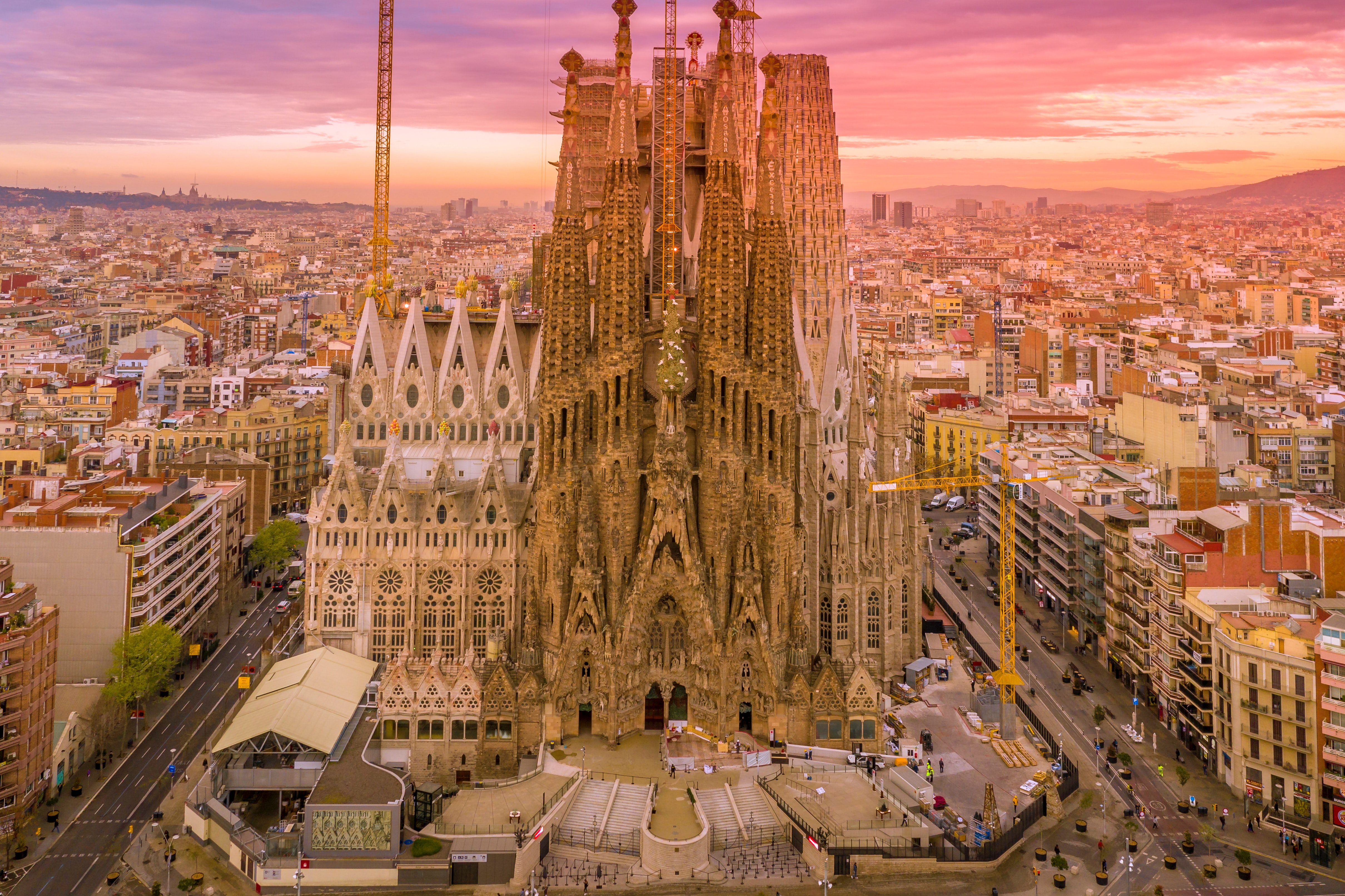 5. Have a coffee
Rainy days call for sitting inside cosied up with a hot drink, and perhaps a few snacks too! We recommend heading to one of Barcelona's many fabulous cafés for a coffee and bite to eat when the weather stops you from enjoying the great outdoors.
Despite the recent restrictions regarding dining inside bars, cafés and restaurants, many are still available for delivery and takeaway too. Our personal favourites are Billy Brunch, Europa Café, and Café Llúria. Perhaps, it's even better to be able to cosy up on your own sofa with your coffee, without risking even a drop of rain on your head!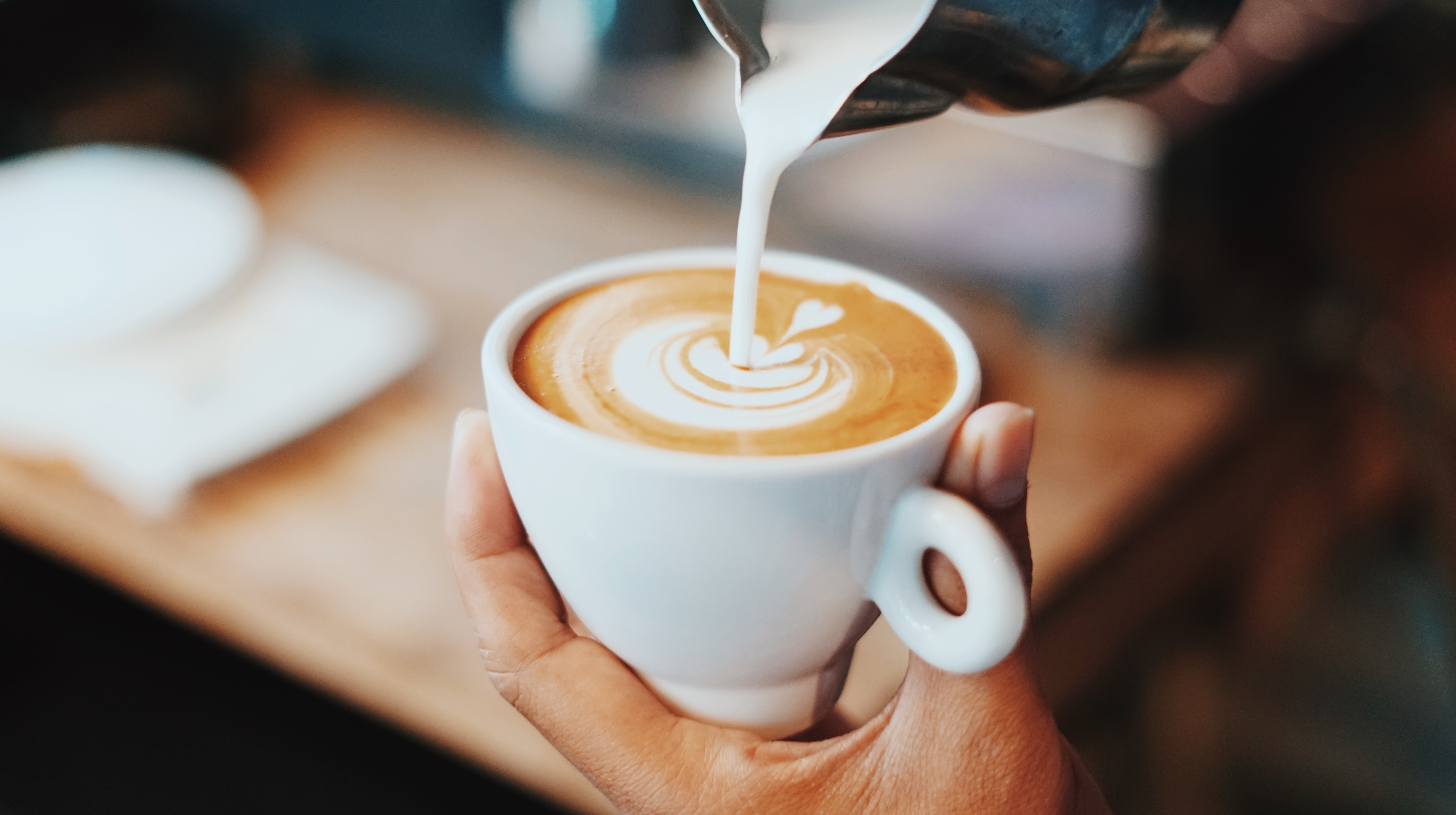 6. Take a trip to the Barcelona Aquarium
As one of Spain's largest aquariums, the Barcelona Aquarium is perfect for escaping the rain. Home to over 11,000 animals and over 450 different species, the aquarium is an excellent way to pass the afternoon over.
Unlike the Barcelona zoo that is mostly outdoors, the Barcelona Aquarium is better for a rainy day here, and there are different ticket options with discounts available. Why not take the plunge and try their shark cage diving experience for an adrenaline rush? Not for the faint-hearted!
7. Watch a film at the Cinema
While it seems a shame to be heading to the cinema indoors when there's so much to see here in Barcelona, those who know here know that when it rains, it pours. So, needs must on the rainy days!
Thanks to the wonderful cosmopolitan nature of Barcelona, many cinemas here offer movies in their original language. Aka, perfect for us English speakers. Version Original cinemas can be found in many neighbourhoods of Barcelona, read our blog on our favourite cinemas to see which one is closest to you!

8. Go to the Camp Nou experience
For sports fans, heading to FC Barcelona's stadium for the Camp Nou experience is an unmissable activity whilst here. The experience includes a tour of the infamous stadium, and a visit to the FC Barcelona museum too.
As you won't be the one running out for a match on the pitch, a rainy afternoon here will still be safe and dry under the cover of the Camp Nou roof!
9. Take a cooking class
What better time to finally learn how to master some Catalan cuisine, than when the sunshine is no longer winking at you to come outside and just get food while out!
There are numerous amateur and professional cookery schools in Barcelona for you to learn to impress your friends with a mouth-watering paella, just as the Spaniards do it. The classes are fun and relaxed, often accompanied by a few glasses of wine, and with the addition of a tour round the local food market.
Some of the best schools here that AB would recommend are:
The Paella Club; based in the heart of Barcelona, with a focus on teaching the principles of the 'slow-food' movement and delicious traditional Spanish dishes
Marta's Paella Classes; intimate lessons in paella cooking from the very home of the charming Marta in Barcelona, where she takes the time to individually teach students how to make an authentic Catalan paella.
10. Go, Go Karting!
Bring out the big kid in you and head to one of the many indoor go karting tracks that are located in and around Barcelona. Make sure to check the individual opening hours of each track, as some are only open on certain days of the week.
The ones closest to the centre of Barcelona are:
11. Take a trip out of Barcelona
One way of dealing with a rainy day in Barcelona, is to just try and outrun the rain! If the rain is local only to Barcelona, there are many other fantastic places to visit for a day trip nearby in Catalonia, or even slightly further afield.
Some of our favourite day trips from Barcelona include:
Girona
Situated about an hour away from Barcelona, this city, although small in size, is packed full of stunning medieval architecture, gothic churches, museums, shopping centres…everything you could want, basically! There's plenty of things to do in Girona, we'd recommend a walk along the Medieval City Walls, a tour of the Girona Cathedral, and a coffee sat in a cosy café.
Sitges
Only 35 minutes away by train from Barcelona, the beautiful city of Sitges is a local's favourite. Famous for its beaches (17 in total), if you're here in summer then this is a must-do whilst here. Sitges is also known for its carnival which runs Thursday-Wednesday during February and March, whereby there's a host of different fun activities such as parades, cart races and music (please covid let us experience this again!)
Montserrat
An hour away by train, Montserrat is a breathtaking escape from Barcelona, and great for a breather from the fast-paced city life. Montserrat is home to some of the most amazing views in Catalonia from its mountain top, which you can access either by walking up or by taking the scenic cable car ride. You can also visit the infamous Montserrat Benedictine Abbey and Basilica for free!
12. Go Ice Skating
Although most of us resemble Bambi when we step onto ice, it's always a funny experience to zoom round an ice-skating rink with friends.
There are two indoor ice-skating rinks in Barcelona:
FC Barcelona Pista de Gel: the home of FC Barcelona's ice hockey team and open every day of the week at various times and for a reasonable entrance price.
Get Skating Club: another excellent rink where you can enter and rent skates for €80, but unfortunately due to Covid restrictions is temporarily closed.
13. Have a takeaway
Whilst it is exciting to get out there and experience new things in Barcelona, there's also great pleasure in just opening up the curtains to the rain, and then promptly shutting them again. Who doesn't love a lazy day spent cosied up on the sofa with food, that you've not even had to step outside your front door for?!
Due to current restrictions in Barcelona, restaurants and cafes have had to temporarily shut their doors for customers to come in, but the majority are still offering takeout service thankfully. We recommend checking on the mobile apps of Deliveroo, Glovo, and Just Eat for places that can deliver straight to your door.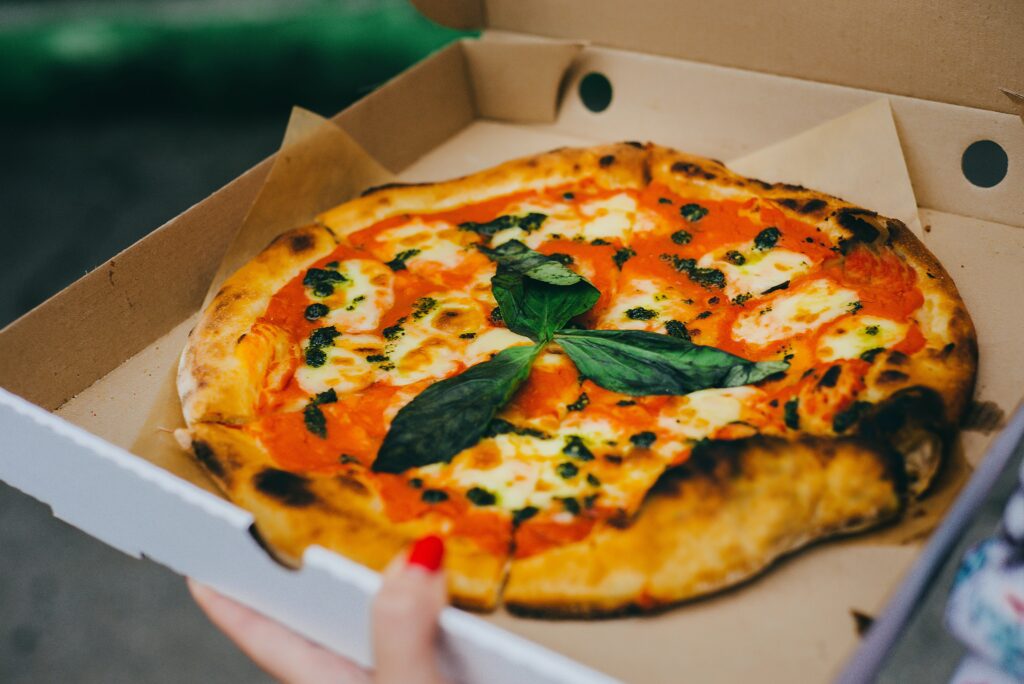 14. Have fun with friends in the Barcelona Escape Rooms
A relatively new concept that became a craze all over the world is the 'Escape Room' experience. Escape rooms are a challenge for you and your friends to find clues, answer riddles and crack codes to be able to make it out of the escape room.
There are a few different escape room centres in Barcelona, but to name a few of the best on offer:
15. Watch a show at Palau de la Música Catalana
Last but by no means least, the Palau de la Música Catalana offers an impressive variety of performances all year round that provide an excellent option for when you're wanting to escape the rain.
Found at the top of the El Born neighbourhood, this remarkable building was designed by architect Lluís Domènech I Montaner and constructed between 1905 and 1908. We recommend heading to watch an evening show, tied in with a drink afterwards at the adjacent Bar l'Antic Teatre.
We hope that our list has provided you with an idea of how to still make the most out of Barcelona when the weather decides to be unpredictable! If you're here for a visit and want any more advice on where to stay or what to do, contact the team at AB Apartment Barcelona and we'll be glad to help in anyway.