After a year of being confined to our houses every day and watching the seasons pass by, we are all ready and raring to get travelling next year once it is safe to do so again. The Covid pandemic may have stopped you heading off on your usual summer holiday to Europe in 2020, but there's still hope that you'll be back out there making up for it in the year that's to come.
At AB we are already dreaming of where our next destination will be, and we'd love to share our favourite European locations to visit in 2021 with you, so you can start planning too!
Barcelona
We may be biased, but we believe no list of the best European cities would be complete without our very own, Barcelona! Our city has something for every person who comes to visit, regardless of what they're after here.
For the sightseer, there is the beautiful Gothic-Modernist architecture of Gaudí, such as the infamous Sagrada Familia and Parc Güell. If you're a group of friends coming for a good time, Barcelona's clubs and bars are like no other (Covid dependant of course). From old to young, there's something to please all.
Travellers love the year-round sun and reliable warm weather, as well as the many beaches along Barcelona's coast! It is also a foodie's paradise due to the metropolitan melting-pot of cuisines and restaurants that are some of the best in the world.
If you need help searching for somewhere to stay in Barcelona, AB Apartment Barcelona have over 500 apartments to rent and are always on hand to give any advice you may need.
AB Recommends: A trip on the cable cars to Montjuïc followed by a walk around the MNAC and Olympic Park.
 Best time to visit: April to October to enjoy the good weather and Mediterranean beaches.
 Best for: Culture, City Break, Nightlife, Gastronomy, Beach, History
Athens
For a city famed for its history, Athens is becoming a mix of tradition of modernity with its countless shops, restaurants, and bars too. As the first city to host the modern-day Olympic Games as we know it in 1896, Athens remains as the economic, political, and cultural capital of Greece.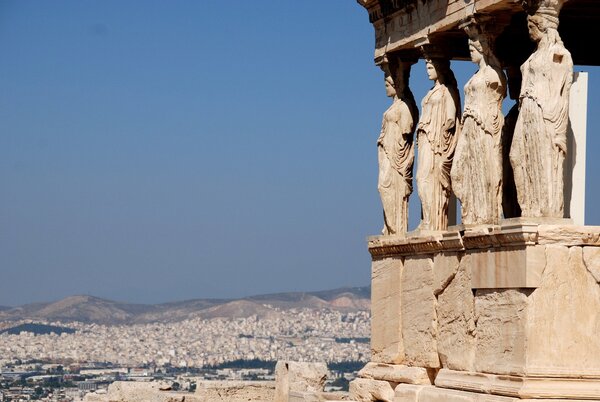 A city steeped in history, the Greek ruins and artifacts make for an amazing visit for any history buff. The Acropolis and the Acropolis Museum are home to nearly 4,000 relics from the archaeological site, or if you have a particular interest in Greek history then the National Archaeological Museum is a must-visit as it displays relics from excavation sites all throughout Greece!
Aside from the obvious wealth of history surrounding Athens, travellers love the modern-day city that has emerged too. Take a walk around the different neighbourhoods in Athens to gain an authentic feel of the city, or even take a guided food tour to sample the best Grecian culinary delights Athens has to offer!
AB recommends: A drink on a rooftop bar in Monastiraki square to admire the panoramic views
 Best time to visit: March-May, and September-November to avoid the heat, crowds and high hotel prices.
 Best for: Culture, History, Gastronomy, City break, Shopping, Architecture
Budapest
Known as the Paris of the East for its elegant boulevards and beautiful architecture, Budapest is an up-and-coming capital that should definitely be on your bucket list!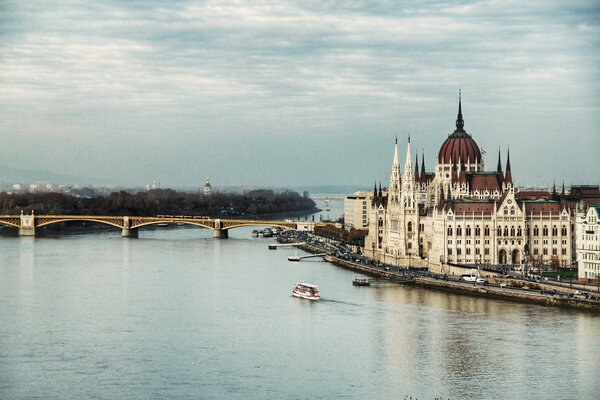 Statistically one of the safest cities to visit in Europe for tourists, Budapest is a unique combination of Western and Eastern Europe with a dramatic history and extravagant architectural design. The Buda Castle and Hungarian Parliament Building are unmissable sights on your next trip here.
Budapest has become popular with young people and couples in particular, thanks to its stunning thermal baths & spas, and for its iconic ruin pubs, or romkocsma. Built in the old Jewish Quarter, these distinctive bars developed from the decay in the decades following World War II. Taking their home in rugged buildings, decorated with a local, eclectic style design of mismatched furniture, the ruin pubs have become an iconic part of the cityscape of Budapest.
AB recommends: A stroll along the Danube Promenade and a dip in the Széchenyi Spa
Best time to visit: April to October is best, as summer in Budapest doesn't get overrun with tourists, and the winter months can reach below freezing in temperature.
 Best for: City break, Couples, Culture, Nightlife, History
 Berlin
Germany's capital is a fascinating, cosmopolitan melting-pot of constant self-reinvention that keeps visitors coming back for more. Its combination of the fast-paced, with relaxing green spaces means that there is something for all who come here.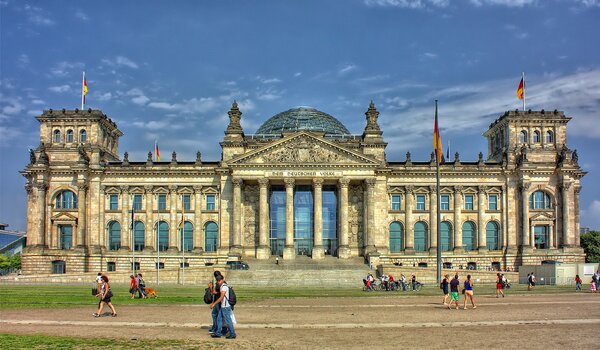 Due to the sheer size of Berlin, it's recommended to rent a bike in order to be able to see as much of this beautiful city as possible. Or, booking onto a free walking tour is another way to cover the famous historical sites, such as the Reichstag, Checkpoint Charlie, and the remaining Berlin Wall.
Dependant on the Coronavirus situation in 2021, the nightlife scene in Berlin is unmissable, with the city being known as Europe's clubbing capital. The inclusivity of the city means every community is catered for, and the clubs welcome guests in more relaxed, casual clothing than some other European cities do. Or, guests are encouraged to dress as extravagantly as they can to get in – it's quite the variety! Notable clubs include the infamous Berghain, Sisyphos, and Salon zur Wilden Renate.
AB recommends: the city boat tour finished off with a currywurst
 Best time to visit: May-June and September-November avoid the humid weather and high-season costs, but if you can handle the cold then December is the perfect time to get in the Christmas spirit at one of Berlin's many Christmas markets.
 Best for: Nightlife, Friends holiday, Culture, Gastronomy, Shopping
Paris
The proclaimed city of love, in the famous words of Audrey Hepburn, "is always a good idea". Paris has a magical feel, thanks to its charming monument-lined streets, and picturesque bars and boutiques, that leaves travellers always wanting to come back for more.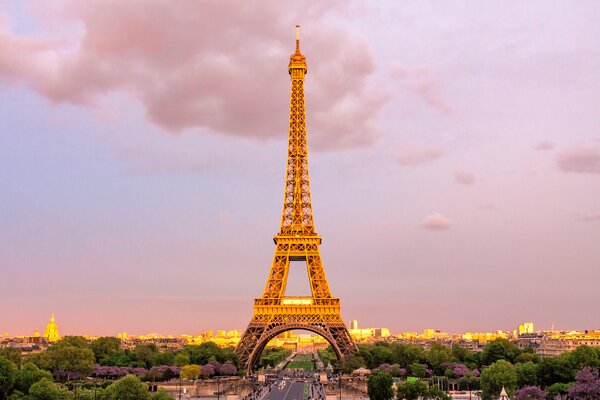 Paris offers all that a visitor could want in a city: iconic attractions, such as the Eiffel Tower and Arc de Triomphe, the infamous museums of Le Louvre and Centre Pompidou, and a variety of delicious food & wine, ranging from haute Michelin-starred cuisine, to trendy local bistros and brasseries.
The city is arguably a combination of Rome's history with Berlin's lively modernism, and art is simply everywhere you look! There's always more to explore in Paris, with the Palace of Versailles and Disneyland also being less than an hour away.
AB recommends: A cruise with dinner down the Seine River under the stars
 Best time to visit: April-June and October-November if you're wanting smaller crowds and mild weather, but in January-February if you want a cheaper visit.
 Best for: Couples, City break, Culture, Gastronomy, History, Art…. everything!
Our list is by no means extensive with all of the wonderful and varied cities that Europe has to offer, but these will always be some of our favourite getaway spots in the continent! AB is keeping everything crossed that the situation with Coronavirus improves, so that we can safely satisfy our wanderlust once more.