You are visiting Barcelona with your friends and are now looking for activities to do for the perfect trip?  This can be overwhelming and sometimes make it hard to choose what you want to do because everything sounds great and is worth a try. You won't be searching for long, and you will get a thousand recommendations on where to go and what to do.
Therefore, we have thought about the most fun and worthy activities to do for you and your friends.
Sights & Fun:
If it's your first time in Barcelona, here is a list of sights you really should see. But, if it's not your first time here, and you want to see more, we've put together a short list of must-see sights and some fun plans, that you might not have visited on your first time here.
Sightseeing
Sagrada Familia: Visit the best-known and most characteristic monument of Barcelona, created by Antoni Gaudí.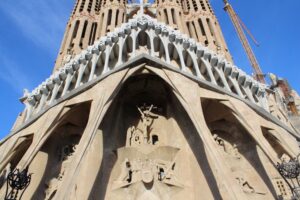 Parque Güell: Discover the park, its colours, architecture, and diverse vegetation.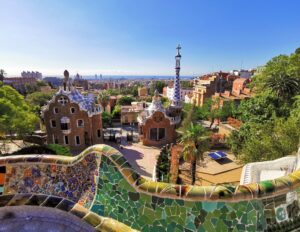 Joan Miró Parc: Here happened a real transformation from a slaughterhouse into a green garden.
Palau Güell: Take a detour in the Gothic quarter and enjoy another one of Gaudí's buildings.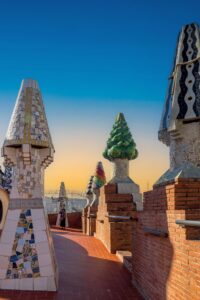 Casa Batlló: Inspired by the sea, Casa Battló will cast a spell on you with its looks.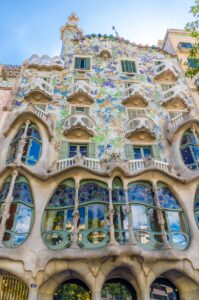 Casa Milà: Also known as "La Pedrera" (the quarry) this building is also created by Gaudí.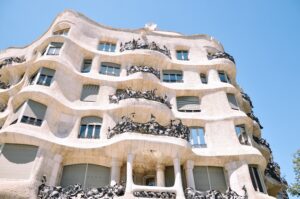 Barrio Gotic & El Raval: These neighbourhoods lie directly next to each other and offer you so much to see.
Hospital de Sant Pau: One of the most beautiful modernist complexes in Barcelona and is also on the UNESCO World Heritage List.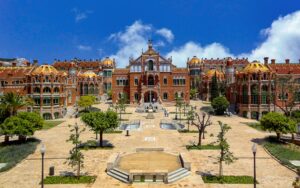 Las Ramblas: Walk over the most famous street of Barcelona.
Having fun
Tibidabo: If you love adventure, a day trip to Tibidabo Mountain is worth it. Especially, when you also like to ride rollercoasters and to enjoy a view over the city.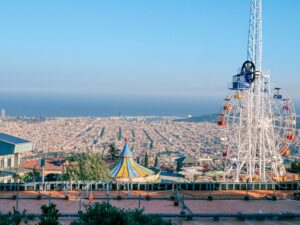 Camp Nou: The home to Barcelona's famous football club that has capacity for 100.000 people should be on your list.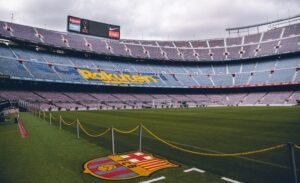 Montjuic Telefèric: Take a ride and see Barcelona from above.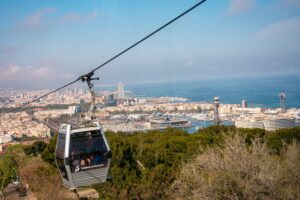 Big Fun Museum: Dive into a world of incredible 3D facilities, mazes, illusions and wonders.
Water park Illa Fantasia: The nearest water park in Barcelona with a huge amount of amenities.
Best 10 Places for Eating Out
After all these activities, you will definitely be hungry. So take a look at these tips for good food to share with your friends. Barcelona's open-minded kitchen will serve you all.
Bar Cal Chusco – This bar in La Barceloneta offers tapas, seafood and paellas!
Mr Robinson – Street food, funky brunches and DJ sessions, the perfect combo!
Vegesana – A vegetarian/vegan restaurant in Eixample.
Vrutal – a fully vegan Restaurant in Poble Nou that you really should try out!
Maka Maka Beach Burger Café: Burgers and fried chips with views to Barceloneta, what's not to love?
Tapas 2254 – In Eixample you'll find this treasure, which offers tapas and desert and combines the Spanish, French and Italian Cuisine.
Taperia Princesa – The princess in Born is a first class tapas restaurant that also has a wine cellar of national wines.
Cervecería Catalana – It offers a wide variety of Spanish tapas in Eixample.
La Flauta Aribau – In Eixample, it offers traditional food and is famous for its seafood tapas.
Bar Nuri: This traditional tapas bar placed in Poblenou, it's perfect for savouring the whole Spanish food.
Bonus Tip: Visit La Boqueria Market, where you'll find a great variety of all the foods you can imagine! Whether you buy something to take home, eat there or just stroll over it, you'll have an unforgettable memory of it!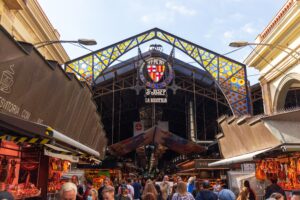 Where to have drinks
If there's one thing that you can't miss, it's the bar, your city has waiting for you! Whether you spend your day at the beach or want to go for a drink after a long day of activities. Every time, it's a pleasure to take your time for a fun time with your friends!
Salts: Another viewpoint over the city of Barcelona, located in Montjuïc.
Mood Rooftop Bar: A terrace on the top floor of the One Hotel in Eixample
Azimuth Rooftop Bar: Discover the Azimuth bar on the rooftop of Almanac Barcelona in Eixample
Sky Bar by Axel: This gay friendly space in Eixample, it's perfect to enjoy both day and night with its swimming pool and sun loungers.
Rooftop Ohla: An idyllic space with a view over the skyline of the city while having a cocktail and tapas in Eixample.
Hotel Barceló Rooftop Bar: Another 360º rooftop with four cardinal points so that you can enjoy the sunsets in Raval.
Bonus Tip: If you prefer a free spot, visit the Bunkers del Carmel, a viewpoint from which you can see the entire city of Barcelona (360º).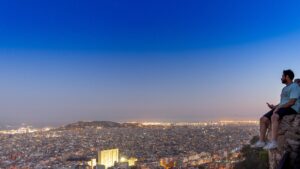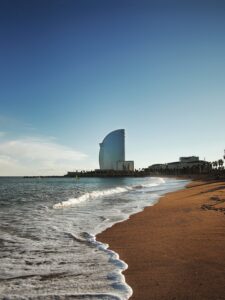 Vai Moana Barcelona: This bar in Poblenou is inspired by the Isla de Pascua. The perfect combination of Polynesia on the beaches of Barcelona.
Touché Beach Garden: Located in Vila Olímpica, you will find an exclusive terrace open during the summer season.
Furia Beach Barcelona: Also in Vila Olímpica this bar is a tribute to the Mediterranean ancestors who lived a life of enjoyment.
The Coconut Club: An offer of light dishes and Caribbean cocktails in Vila Olímpica.
Guingueta Bambú: Sharing plates and cocktails next to the beach in Diagonal Mar
Bonus Tip: If you are looking for a special activity for you and your friends, it might be this one: Art&Wine where you can spend an evening drinking good wine and let out your creative vein.
Plans to relax in good company
The next category of activities is those where you don't move a lot and can relax a little during your time here. As easy as it is, you can just grab a blanket or a towel and stop at the beach or in one of the beautiful parks of the city and lay down for a rest. But you can also stroll along all day and enjoy the city.
Beach Day – Grab a towel and have yourselves a relaxing day at the beach.
Flea Markets – Barcelona has a great variety of flea markets, where you can find everything. From decor to vintage clothing! Here are some you should visit: Els Encants, El Flea, Booom Market, Fira de Rams…
Museum – A visit to a museum is always a good choice! Look out for one of these: MACBA, CCCB Raval, Picasso Museum, Moco Museum, MUHBA, Museu Nacional d'Art de Catalunya…
Take a walk in one of Barcelona's parks or just sit down and enjoy your day there: Carretera de les Aigües, Ciutadella Parc, Laberinth Parc, Jardine de Mossèn Costa i Llobera.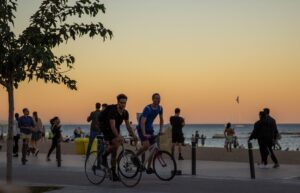 Partying with your friends
Here and there you may want to go out and dance through the night. Or you come to Barcelona for one of its music festivals where you can dance all day/night long. Here is where to find the best reviewed clubs and some inspiration for your next festival to visit:
Razzmatazz: (or simply Razz) is a nightclub and concert hall in Barcelona's Poblenou.
Sala Apolo: Apolo is one of the oldest dance halls in Europe and often organizes themed parties and also concerts in Paral·lel.
Macarena Club: The club is minimalist, and you'll listen to house and techno Music in the Barri Gótic.
Moog Raval: Electronic dancing club in the heart of the Raval (a stone's throw from Las Ramblas and the Plaza Real).
Sidecar: A concert hall with the longest uninterrupted program in Barcelona Raval.
Nitsa Barcelona: One of the most emblematic clubs in Barcelona. It marked the beginning of the development of electronic music in the city.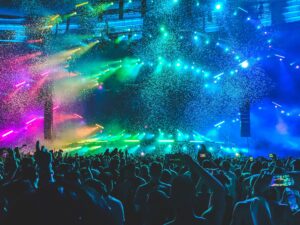 Most of you will be here during the summer, and therefore we have listed the most popular music festivals in Barcelona for you.
Primavera Sound – one of the most important festivals in Spain. It also takes place internationally in Porto, Buenos Aires, and Santiago de Chile.
Sónar Festival – An international music festival that takes place annually for one weekend in Barcelona.
Cruïlla Festival – Takes place every July at Parc del Fórum in Barcelona and offers a variety of concerts.
Brunch in the Park – An innovative project that combines Music from all over the world with a friends and family brunch. The sessions take place every Sunday from July to September.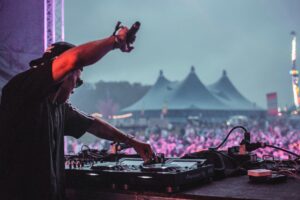 So there you have it! Our guide to spend an incredible experience in Barcelona with your besties. And now, as we say here in Spain. "a liarla parda"  (which means that you're going make a mess of things, in a good way!)