Going on holiday with the little ones means planning out your holiday carefully to make sure the kids are constantly entertained. This is simple in Barcelona, because there is quite frankly more than enough to do!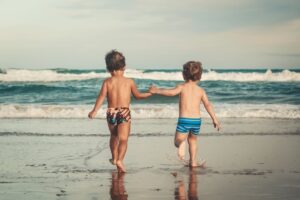 You won't have any trouble balancing culture, museums, and good fun! There's no need to do everything, but here's a few ideas which might well suit your kiddos! 
Montjuic Magic Fountains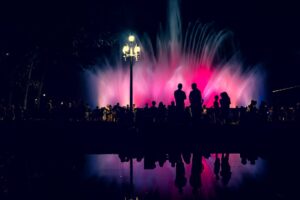 The incredible magic fountain of Montjuïc is a must- see for those little ones who love bright lights, water displays and magical scenery! This fountain was built all the way back in 1929, a major part of history for the area of Montjuïc. These fountain displays take place every Thursday, Friday and Saturday between 9pm-10pm, making this a great idea for after dinner fun. 
Montjuïc is a wonderful area for visiting, there is plenty to see and do, explore the famous castle, check out the arenas shopping centre, or try out a cable car up to the top. Read our blog for more things to do in Montjuïc.
Water Parks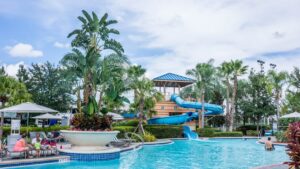 Illa Fantasia 
Illa Fantasia is a fantastic waterpark to take the kids when the heat gets a bit too much. They offer over 22 slides, 3 giant pools and a huge picnic area! This waterpark, just a 20 minute taxi from the centre of Barcelona, is the key to an unforgettable day. Ice cream, pizza, bbq food, and even hammocks for the parents to chill, what more could you want? 
If water parks have grabbed your attention, don't forget to read about the top 6 water parks near Barcelona and if you are a water baby, why not take a look at the best water sports in Barcelona?
Barcelona Aquarium 
Do your kids love animals and fishies? The Barcelona aquarium is available to give them the experience they are waiting for! They have exotic fish, turtles, frogs and even penguins, sharks and stingrays. They offer plenty of interactive exhibits where the kids can get involved in the education of the aquarium whilst having loads of fun! Check out their 80 metre long aquarium, or watch the sharks get fed on a Tuesday or a Friday, just get there before 11:30am.
If your kids are interested in more science experiences, check out more on the best museums in Barcelona. 
Hire a boat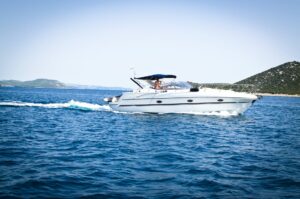 When the sun is shining and all you want to do is cool down in the fresh Mediterranean sea, there really is nothing better than hiring a boat as a family. Head down to the port, pack a bag with some picnic lunch and let the little ones blow off some steam jumping into the sea off your very own private hired boat. Read more about where and how to hire a boat in our blog! 
Barcelona Bubble Park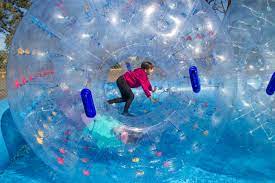 The Barcelona Bubble Park, the place for your kids to go wild in a micro-mini adventure park. A great escape from the hustle and bustle of the city, where you will find bubble pods (where your kids can literally walk on water!), bungee domes, aqua boats, try out the trike tracks and the parents can relax enjoying views out to the port. 
Quick heads up: many of these activities are outdoors and in the sun, so make sure to bring sun cream, sun hats and plenty of water! 
For all things child friendly check out more ideas on how to keep kids entertained in Barcelona.