When the weather gets colder and the evenings draw dark at what feels like midday, there's nothing better than getting busy in the kitchen and doing some cooking or baking. Catalonia is home to a variety of excellent dishes, and particularly in the winter and festive season. The savoury foods are rich and comforting, while the sweets are mouth-wateringly decadent. To celebrate our favourite Catalan foods of the winter season, we've compiled our list of traditional Catalan dishes that you need to try.
Canelons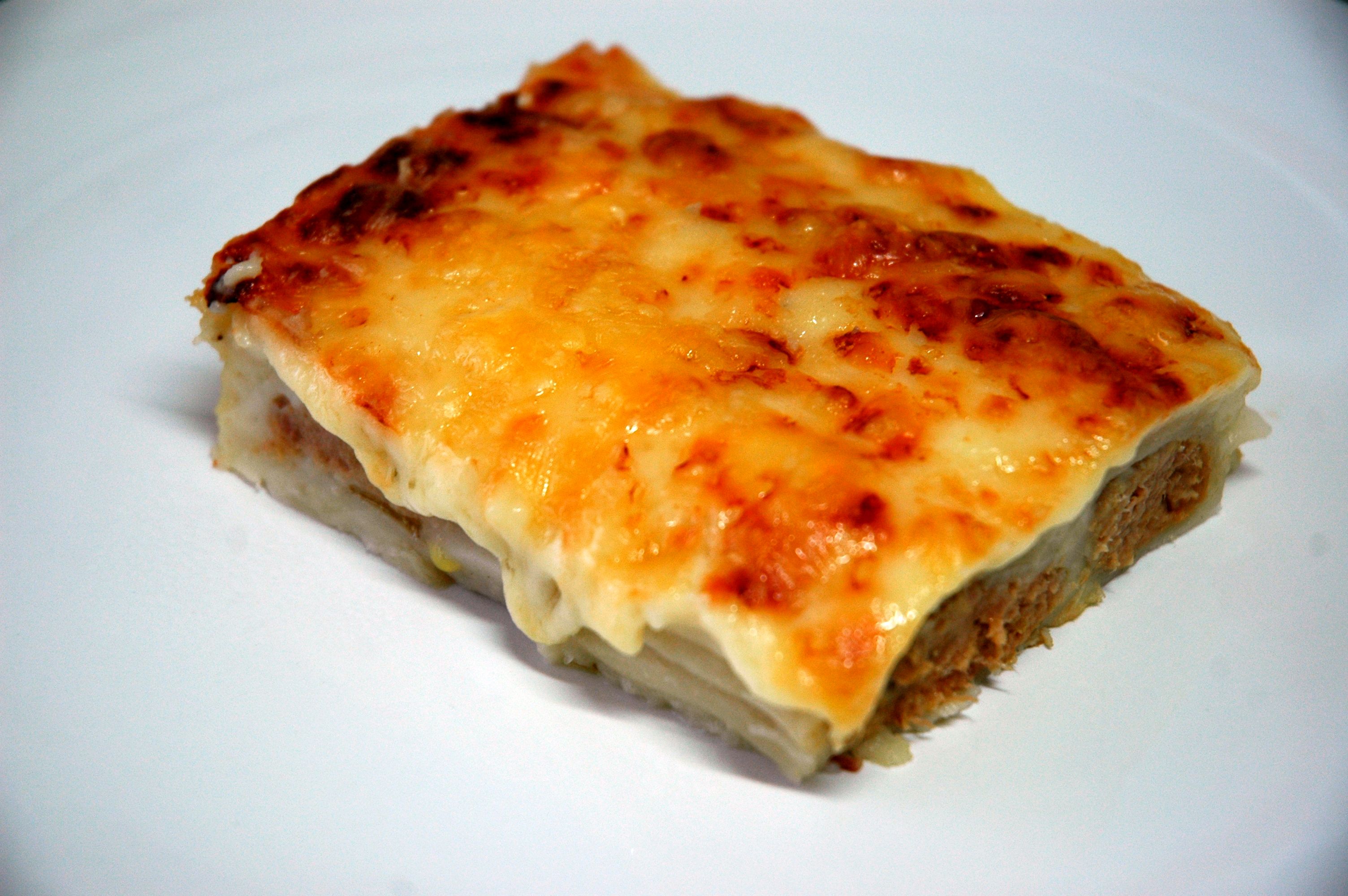 One of the most traditional Christmas recipes in Catalonia are canelons, which are traditionally prepared with the leftovers of Christmas Eve's dinner. Similar to the Italian cannelloni, this mouth-watering pasta dish is made by filling pasta sheets with meat, fish or vegetables, rolling them up and covering with béchamel sauce and grated cheese.
Canelons are a relatively new addition to Catalan cuisine, having been introduced by Italian chefs to the Barcelona bourgeoisie at the end of the 19th century. From then on, they became incredibly popular across the country, and the rest is history!
Torrons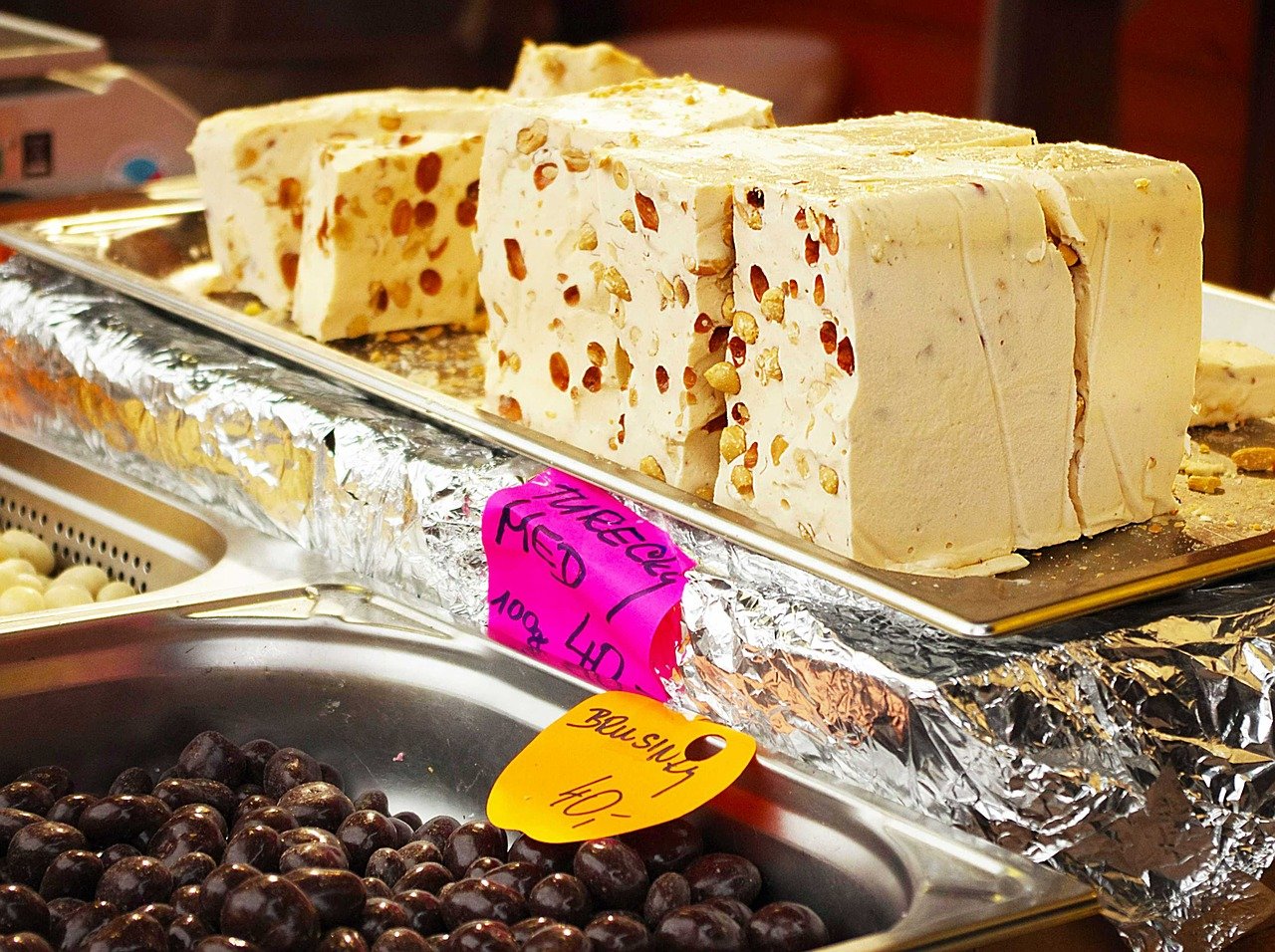 These tasty treats can be found all over Catalonia during the festive period and are a staple all across Spain too during Christmas meals. Torrons are usually made from several varieties from nougat, almonds, marzipan, chocolate, eggs and honey. Some are brittle, made with toasted nuts and nougat, while others can be soft and made from egg yolks and marzipan.
Torrons originate from the village of Agramunt, around an hour and a half from Barcelona, in the mountainous rural region. The Torronaires who make the torrons would start by toasting almonds two days before actually making the dessert then they would boil honey and stir constantly to stop it from burning. They then would add dozens of whipped egg whites, and the chief Torronaire would decide when the mixture was ready to add the almonds. The tradition in Agramunt still lives on strongly, where they hold an annual Torron festival every year!
Calçots
On the healthier side of the list, Calçots are similar to a scallion or spring onion, that is cooked over a fire and grilled until charred. When they're taken off the fire, they are rolled in newspaper sheets to keep them warm and soft.
While lots of restaurants offer calçots during the winter months, the best way to experience them is by eating them outdoors and stood up, where people can get messy! They are served with romesco sauce, which is a delicious tomato and pepper-based sauce, which you are supposed to dip your calçot into, and then swing it into your mouth by holding it high above your head! Maybe wear some sort of bib with this one…
Panellets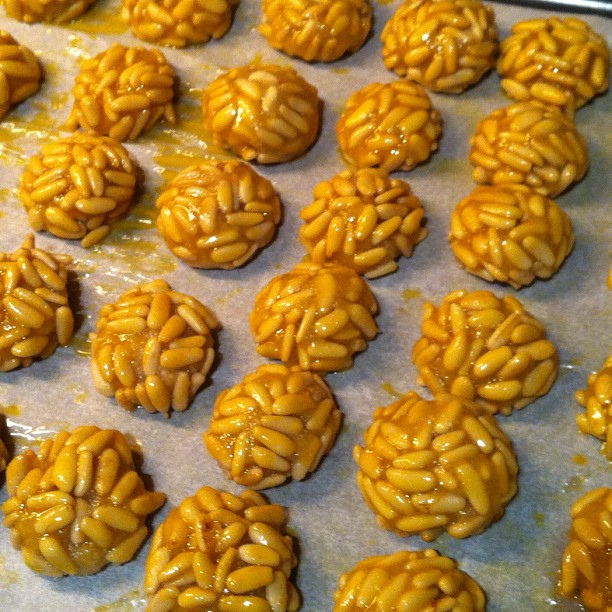 Dating back to the 18th century, this Catalan treat can be found in every bakery towards the end of October but is so easy to make at home too. Panellets are traditionally covered in pine nuts (English translation for panellets) and are made of a marzipan filling shaped into a ball.
While the traditional panellets are rolled in pine nuts, you can also now find a variety of flavours such as coconut, cocoa, coffee, quince paste and much more! Eat them warm and with a sweet wine such as moscatell, or with a glass of cava.
Escudella i carn d'olla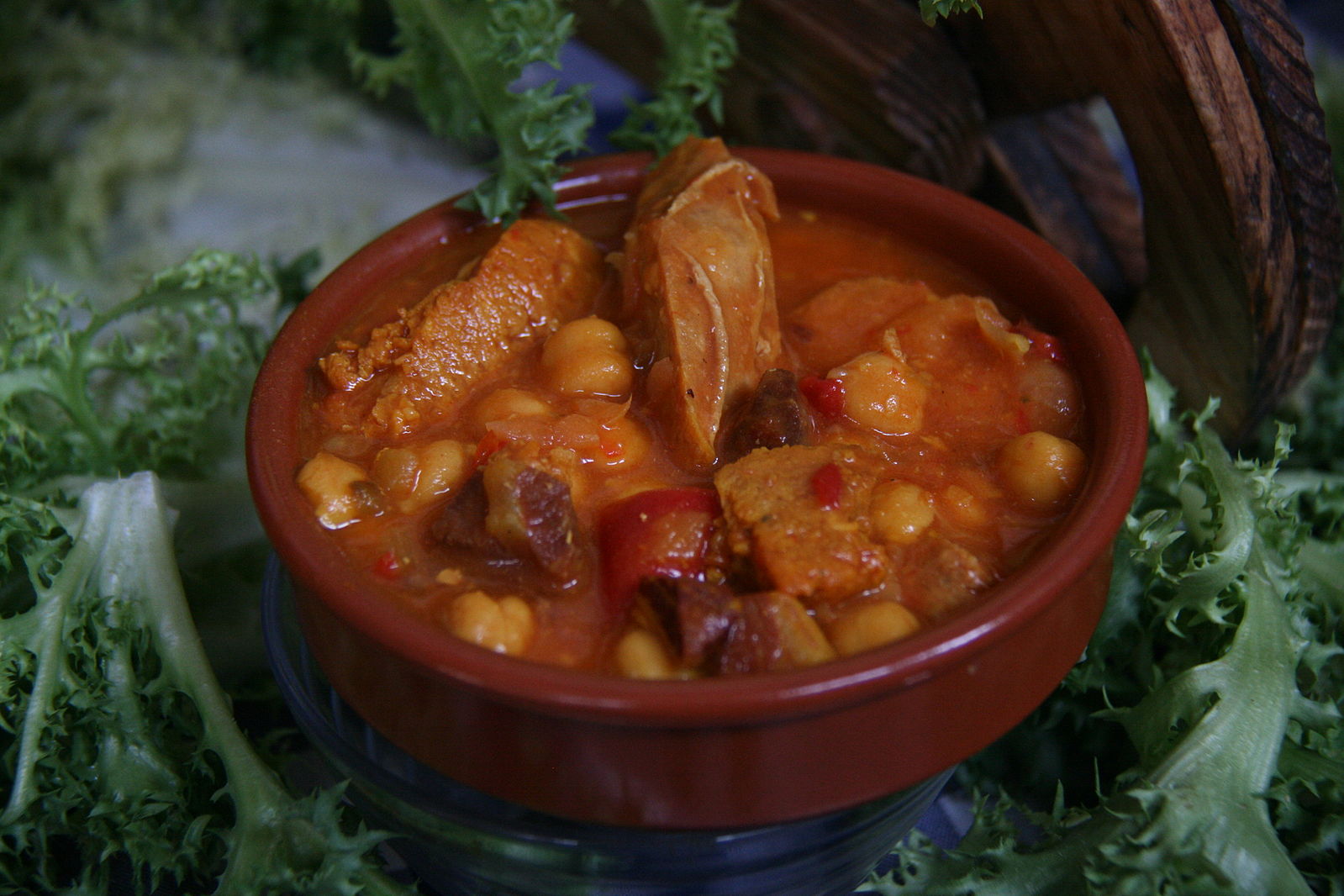 This hearty, slow-cook meat stew is a typical dish that is cooked and served on Christmas Day, although it can be enjoyed at any time in Winter too. It is a combination of soup and stew, with the main feature being a delicious 'pilota' or "mandonguilla" which is a large meatball spiced with garlic and parsley.
Escudella dates all the way back to the 14th century, where it was said to have been eaten everyday by Catalan people. Nowadays it still remains as the star of the show on the Christmas dinner table. Would you consider swapping your turkey for this classic Catalan stew?
Fricandó
This is one of the oldest recipes within Catalan cuisine, appearing in a recipe book for the first time in the 18th century, but dating all the way back to the Middle Ages! Fricandó has stood the test of time thanks to its delicious flavour and simplicity.
Fricandó is a classic Catalan dish of casseroled veal, with as many variations on the dish as there are cooks! The dish is typically prepared with slices of veal, onions, carrots, tomatoes, almonds and seasonings. The meat is covered with the sauce and a picada made of parsley, chopped garlic, and carquinyoli biscuits. Fricandó is usually left to stand for a few hours, or even a few days, before serving to make it more flavoursome. It's recommended to be served with crusty bread and mashed potatoes.
Neules
Neules are crunchy, rolled biscuits that are a classic feature of Christmas time in Barcelona. They usually come after a big meal, alongside torron, and are dipped into a glass of cava. The classic, traditional neula is lemon flavoured, but there are many different versions nowadays, such as neules stuffed with torron, or coated in chocolate.
Neules have been shown to exist since at least the Middle Ages, and were even eaten at King Jaume I's daughter's wedding!