Barcelona remains one of the most popular travel destinations in the world for tourists, thanks to its excellent beaches, culture, architecture, and gastronomy, among so much more. It is a popular choice for weekend travellers, as well as those stopping off on a sightseeing trip of Europe.
In comparison to other major European cities, Barcelona is relatively affordable. Like any trip, a visit to Barcelona can be as cheap or expensive as you want it to be, but we imagine you're looking to plan the best trip on a fair budget! We share our top tips on how to enjoy our beautiful city of Barcelona on a good budget, so you can get your flights booked to visit as soon as possible.
Visiting the sights
Barcelona is home to some of the world's most impressive sights, such as the Sagrada Familia, Park Güell and La Pedrera. Thankfully, most of the cultural sights are either free, or a small fee to visit. To avoid queues, we recommend booking your ticket online in advance.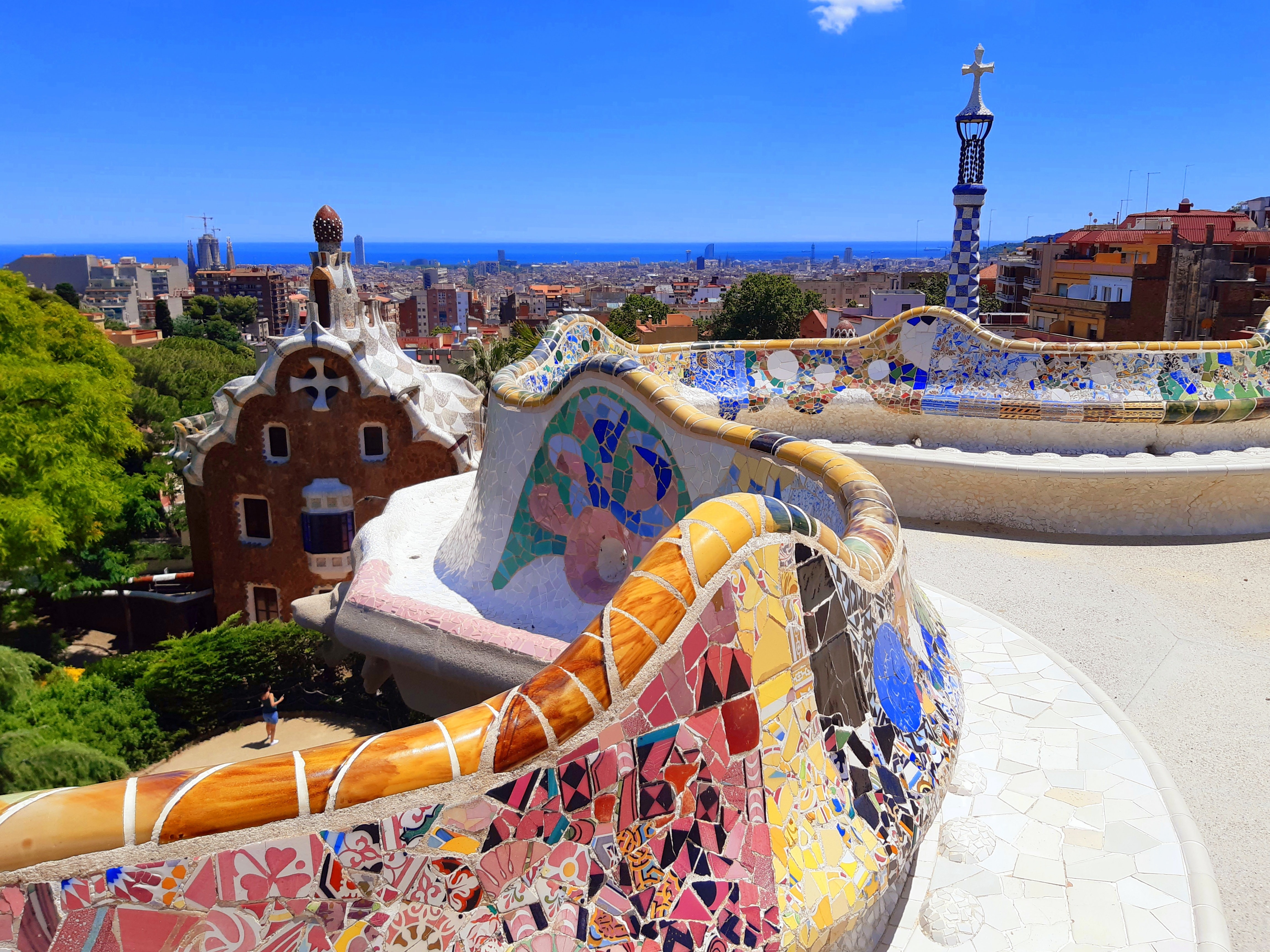 To visit the Sagrada Familia is free to view the exterior, but if you want to head inside to see the wonders of the crypt then there is a larger cost. For adults this is €20, but there are discount options available too for seniors, children and students. However, if you visit on the first Sunday of the month you can attend mass and enter the Sagrada Familia for free!
Park Güell general admission is only €10 euros for entry to the park with no time limit, so you can wander round and admire the beautiful architecture and sights for as long as you like. It is an additional cost to enter into the museum.
Many of the museums in Barcelona are free to enter at certain times too. The Catalan National Art Museum (MNAC), which houses a magnificent collection of paintings and sculptures, and offers a beautiful view of the Plaça Espanya, is free every Saturday from 3pm, and the first Sunday of every month.
Another cheap way to see all of the wonders that Barcelona has to offer is by a free walking tour of the city.  This way you can feel immersed in the city with an experienced guide to share their knowledge of the city's history,  free of charge.
Where to eat
As is the case with most cities, it's advisable to avoid eating in restaurants that are in the super touristic areas, as the prices can sometimes be overinflated to catch tourists out. In Barcelona, this can be said for some of the restaurants along Las Ramblas, which although offer nice food, can come at a bit of a premium. The best thing to do is look up restaurants online before heading in, to read their menu and see if other visitors rate the establishment highly or not.
Average Prices:
Dinner
Very dependent on where you choose but expect to spend from €7 per main meal at the cheaper end, anywhere up to €100 at the top Michelin-starred restaurants. With starters, and wine (which is incredibly cheap here thanks to the abundance of Catalonian vineyards), expect to spend roughly €15-20 euros per dinner.
Drinks
Beer can be anywhere between €2-5 euros in a bar and remember that it's better not to order a pint like you may do at home, instead do as the locals do and order a 'caña' instead.
Local wine is very cheap and can often be found for as little as €2.50 euros a glass, or just €7 euros a bottle.
Cocktails and spirits are more expensive as is the case globally and are usually around €7-10 euros in the bars and restaurants.
Transport around the city
Barcelona has excellent public transport routes that mean you truly don't have to spend very much to get around the city with ease. Walking is still an option, but if you are wanting to visit iconic places like the Park Güell then it'll be necessary to hop on public transport.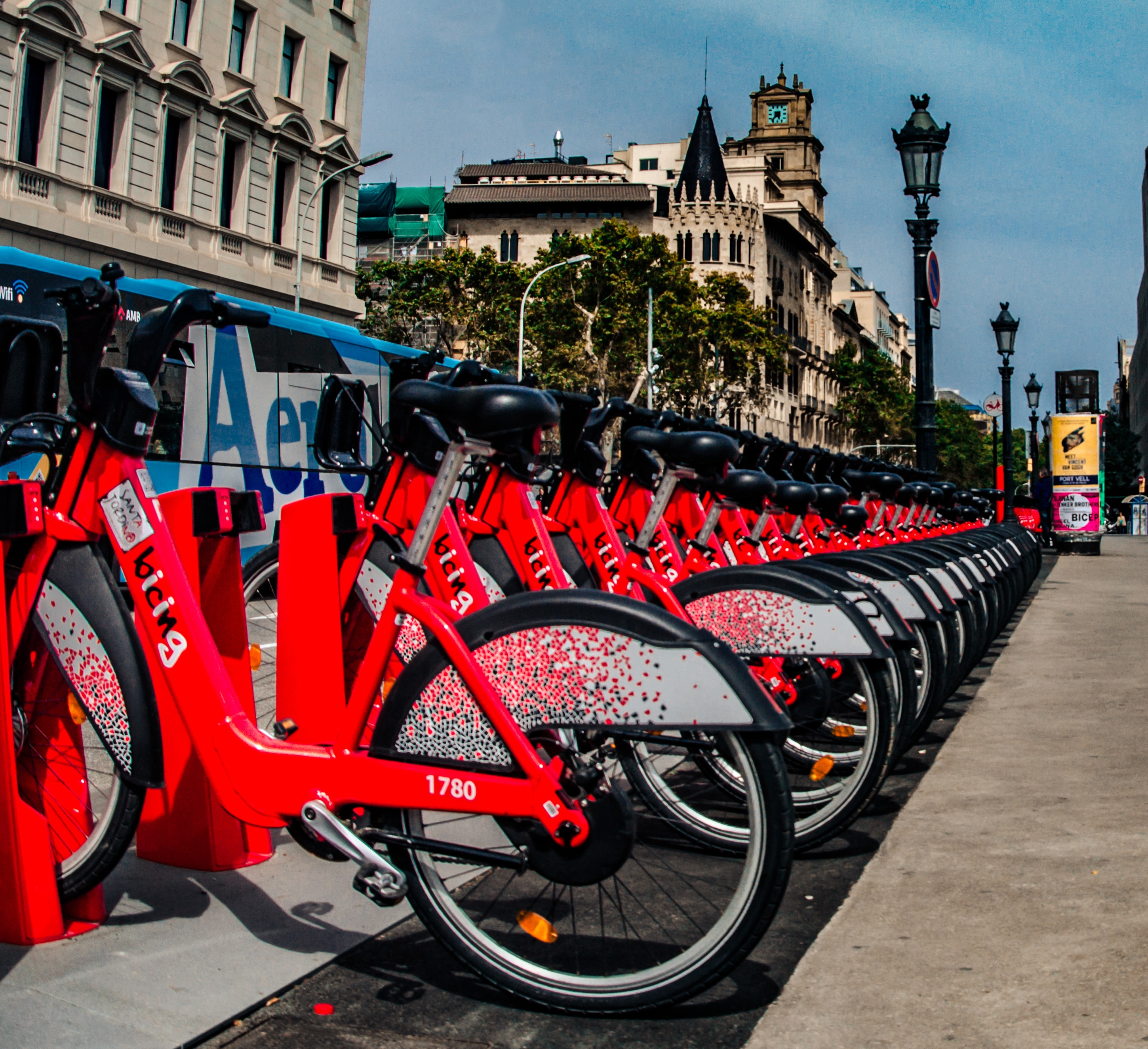 Buying a T10 ticket costs €11.35 and gives you 10 journeys that can be used on the bus, metro, tram and local train in zone 1. You're unlikely to need to travel outside of zone 1 while coming for a break in Barcelona, and the T10 should suffice for what you will need.
If you were thinking of getting uber in Barcelona, think again! Uber no longer operates in the city, but there are other taxi services available such as Cabify and Free Now. Ordering a taxi with these companies is a fair bit more expensive than public transport, costing around €7-10 euros per 5-10-minute journey, depending on the time you want to travel.
If you're wanting to see the sights from a different angle, why not get physical and rent a bike? You can rent a bicycle for as little as €5 per day, and even head further afield to some magnificent trails such as heading up to the Collserola and Garraf Massif Mountains to enjoy the spectacular scenery.
Accommodation
The best way to keep costs down on accommodation is to stay in apartment, so that you can be able to cook some meals instead of eating out 24/7. AB Apartment Barcelona offer a large variety of both short and long-term rentals all over Barcelona, to suit any group size, and for any specific needs.
If you need help finding a rental for your stay in Barcelona for the best price possible, contact the AB Apartment Barcelona team for advice on finding your perfect apartment. The team are available 24/7 to answer any queries, and can even share some local tips about how to make the most of Barcelona.