If you love nothing more than fairy lights, Christmas wreaths, and tartan décor galore, Christmas is the time to get it all out on display. With the festive season just around the corner, now's the time to start thinking about how you are going to start getting into the festive spirit and decorate your rental home.
Whether you want to keep it cool and understated with just a few ornaments, or turn your home into a festive creation that rivals Mr.Claus' Grotto, we've got you covered! Here we've rounded up some of our top 14 favourite Christmas decoration ideas for all over your rental home, at a range of price-points and DIY skill levels.
1. Make your own Advent Calendar
Instead of buying the usual chocolate advent calendar from the supermarket, why not get creative and create your own calendar to fill with different surprises? Make it more personal for you and your loved ones, and spend an afternoon getting crafty by making your own DIY advent calendar. Once you've made it, fill it with sweets, toys, or even something more personal like makeup or mini bottles of alcohol – whatever floats your boat!
2. Decorate a Tabletop Tree (for if you don't have space for a big one)

Sometimes if you're renting, your home might not quite be big enough to accommodate a full-size Christmas tree! But fear not, a mini tree can have as much Christmas cheer as the eight-footers can. Shop for your mini tree, then decorate with just the same baubles, tinsels, and lights, to illuminate your lounge and feel Christmassy.
3. Buy a lightbox Christmas countdown
An Instagram favourite, lightboxes are light up message boards that you can customise with different letters to spell whatever message you would like. To get you and your family or roommates into the festive spirit (and so nobody forgets to buy a present for you), write the daily countdown to Christmas and put it on centre stage in your house or apartment.
4. Evergreen – smells festive

Give the ultimate festive feel to your home by adorning it with evergreen garlands to place around windows, door frames, down the stairs, wherever really! Evergreen will truly make your home feel like a winter wonderland, bring in a different authentic texture, and if you use real evergreen, it'll smell just as Christmassy too.
5. Scatter Candles & lanterns throughout your home
Nothing quite sets the mood like candles flickering away on a cold winter's evening. Get shopping for candles, and particularly ones with beautiful, festive scents like these from Yankee Candles. Sometimes in rented housing there can be restrictions on being able to have candles in your home, so try out electronic candles if real aren't allowed!
6. Build a Makeshift Mantelpiece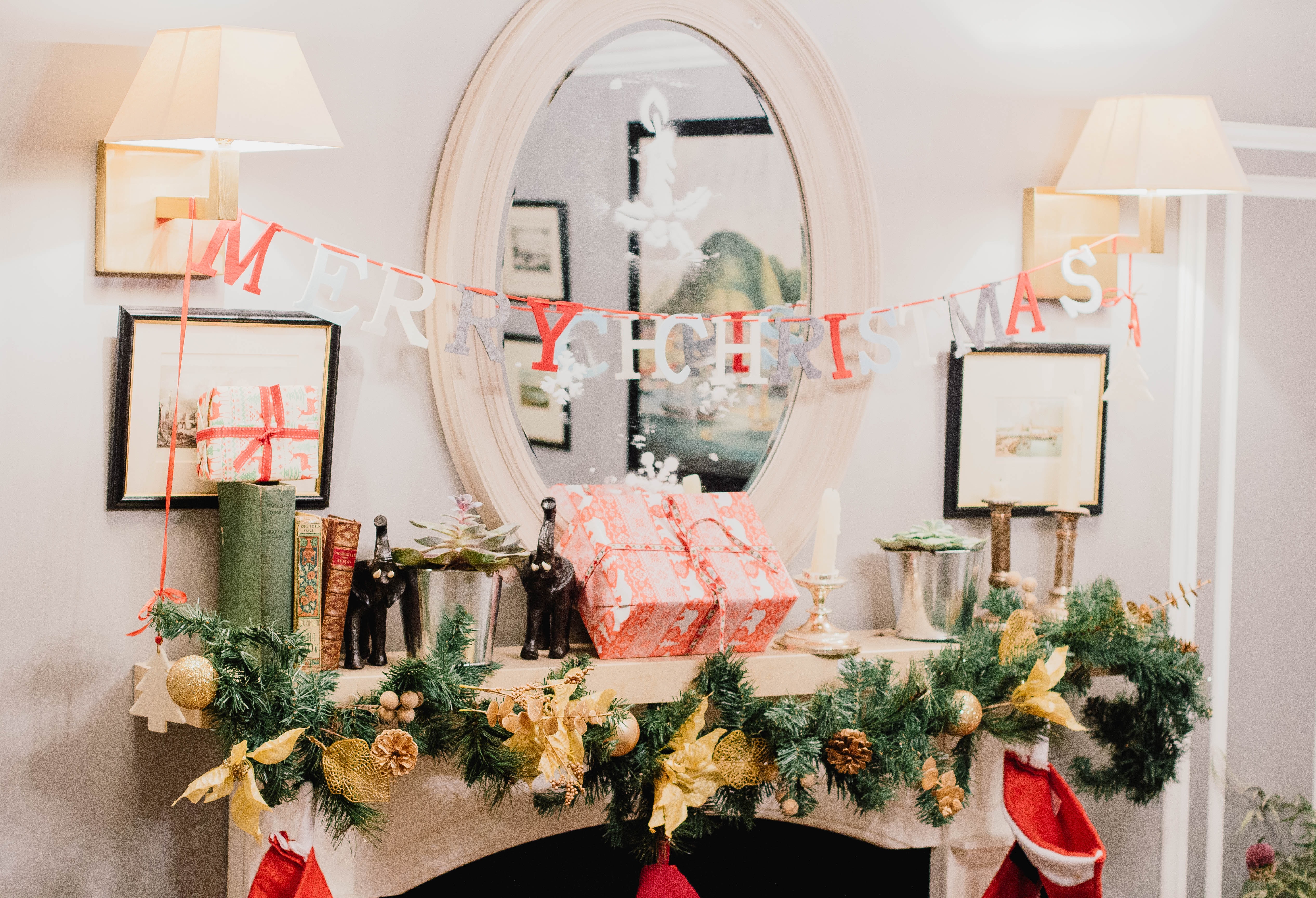 No fireplace or mantelpiece in you home? No problem! Use the top of a chest of drawers to become your makeshift mantelpiece to decorate with Christmas ornaments, lights, and candles. Create the perfect wintery scene that becomes a centrepiece of your home and lets everyone know what time of year it is!
7. Draw on snowflakes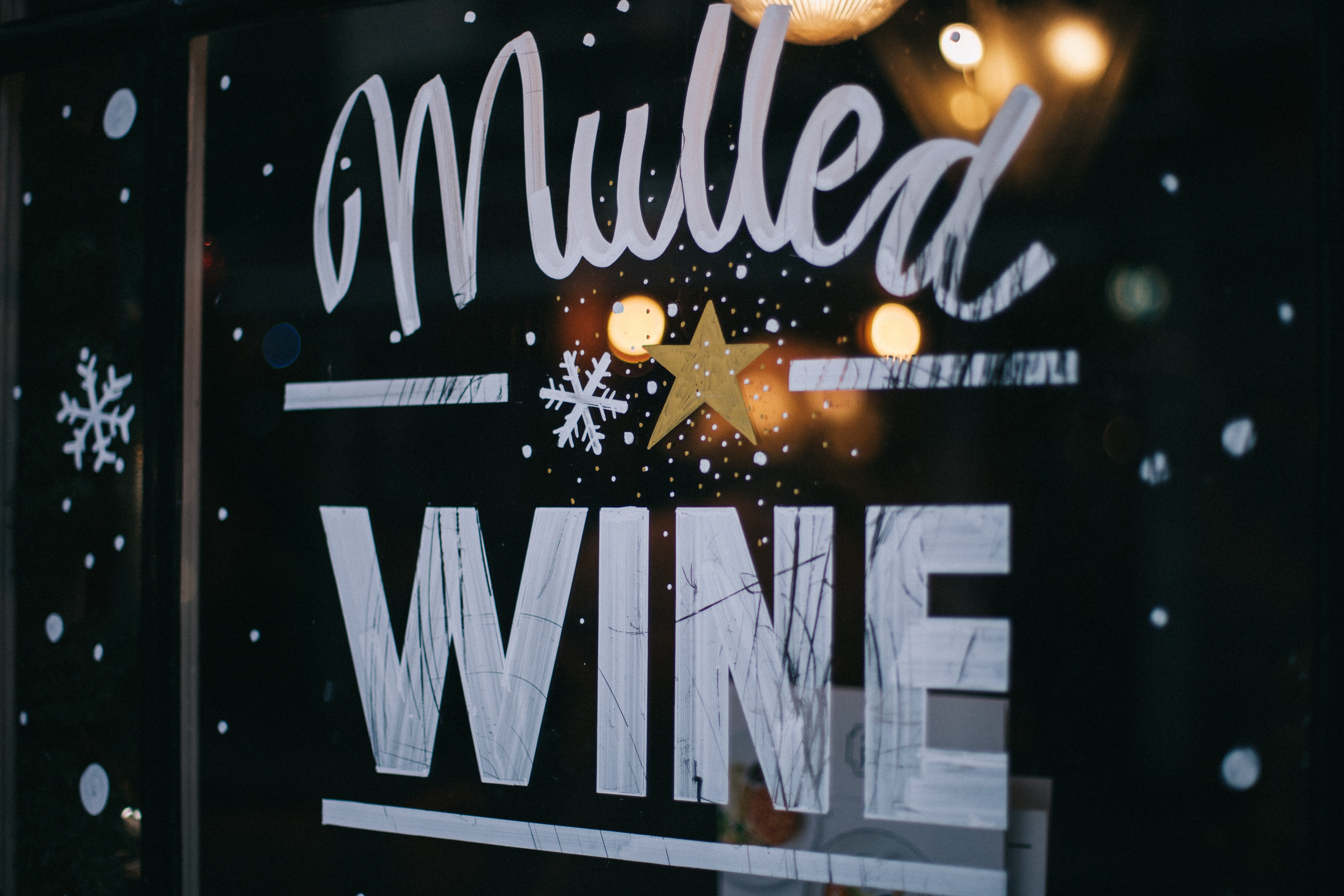 Use a white washable-paint marker to add some cute snowflakes to your mirrors or windows – even if we don't have a white Christmas this year, your home will look like there has been snow at least! As they are made of chalk, there's no need to worry that you'll have to live with snowflakes all year round, or have to explain said snowflakes to your landlord either…
8. Make your own tree skirt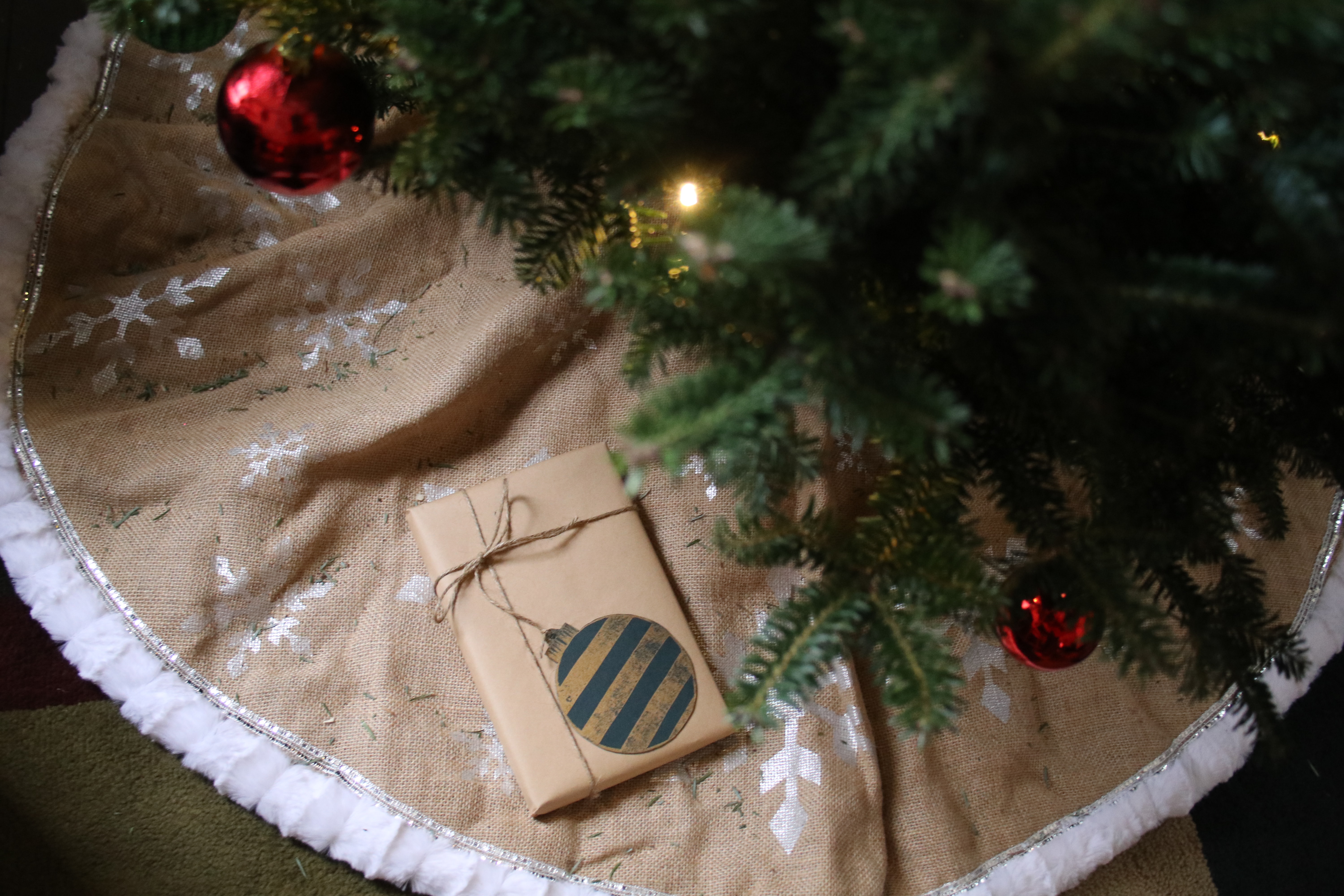 Make the perfect setting to start gathering your presents around the foot of the tree, with a delightful tree skirt that you have created yourself. You can be adventurous and create a spectacular rope Christmas tree collar, or just keep things simple and create one using fabric that doesn't require a sewing machine.
9. Recycle old Wine Bottles into Candles
We're sure there'll be no shortage of empty wine bottles that you'll have over the festive period, so why not make good use of them instead of simply throwing them away? Remake the bottles into stunning festive candlesticks, by replacing the labels with wrapping paper and some festive ribbon, and of course adding a taper candle to the top. Chic and unique, no one can accuse you of lacking imagination in your Christmas decorations with this one!
10. Dangle Candy Canes from Windows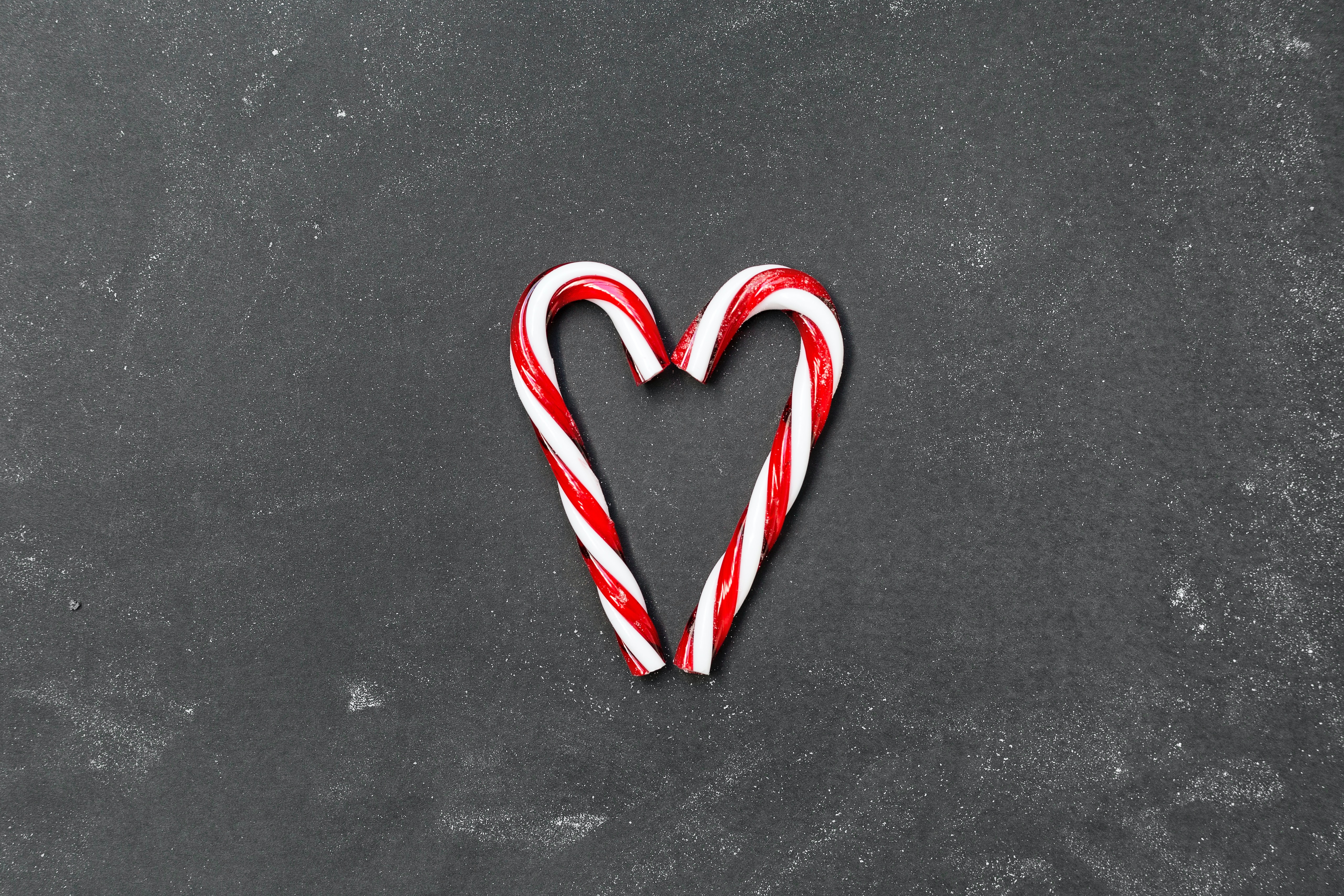 One of the ultimate festive symbols, the candy cane, is a must for any Christmas decorator. If you can manage to stop yourself from tucking into them straight away, they look so Christmassy when they are hung up using ribbon from the windows in your home. Maybe buy an extra pack just to make sure that you don't end up with half a window decorated due to prying fingers…
11. Make your own stockings to hang
Mantelpiece or not, it's a compulsory Christmas decoration to have your own stocking hung up! If you're feeling extra creative, have a go at sewing your own Christmas stocking using fabric to really personalise it, or for a slightly easier option you can purchase ready-made stockings to decorate and personalise and draw on.
12. Put up a Christmas tree!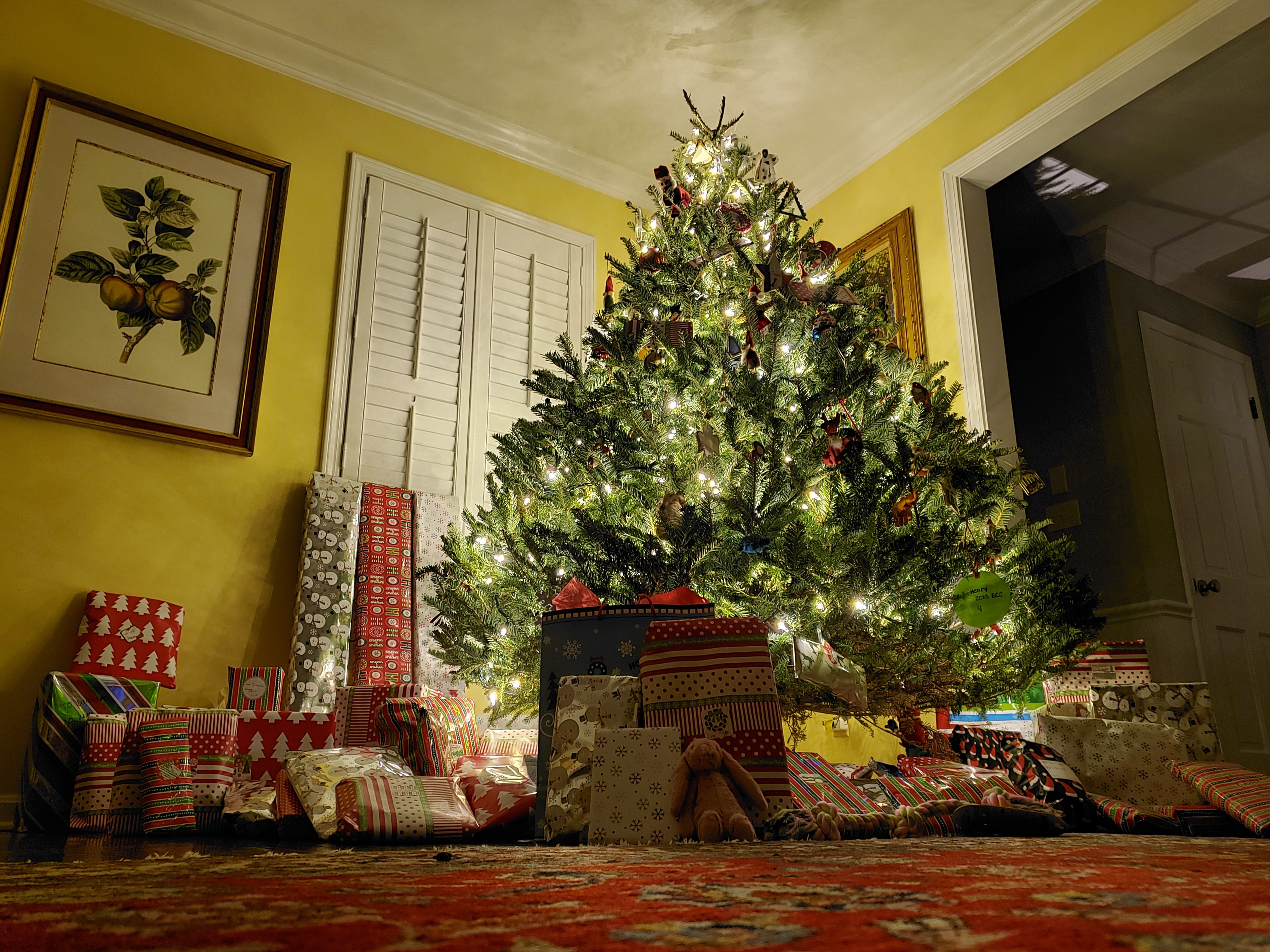 The most obvious, but most important, decoration of all! Whether it is a real pine tree with the beautiful Christmassy smell, or a perfect, ready-made one, a Christmas tree is the most effective decoration to get you in the festive spirit. Adorn it in tinsel, baubles, candy canes, and fairy lights, to truly feel like you've stepped into the north pole every time you sit down to watch the TV!
13. Bake some cookies to display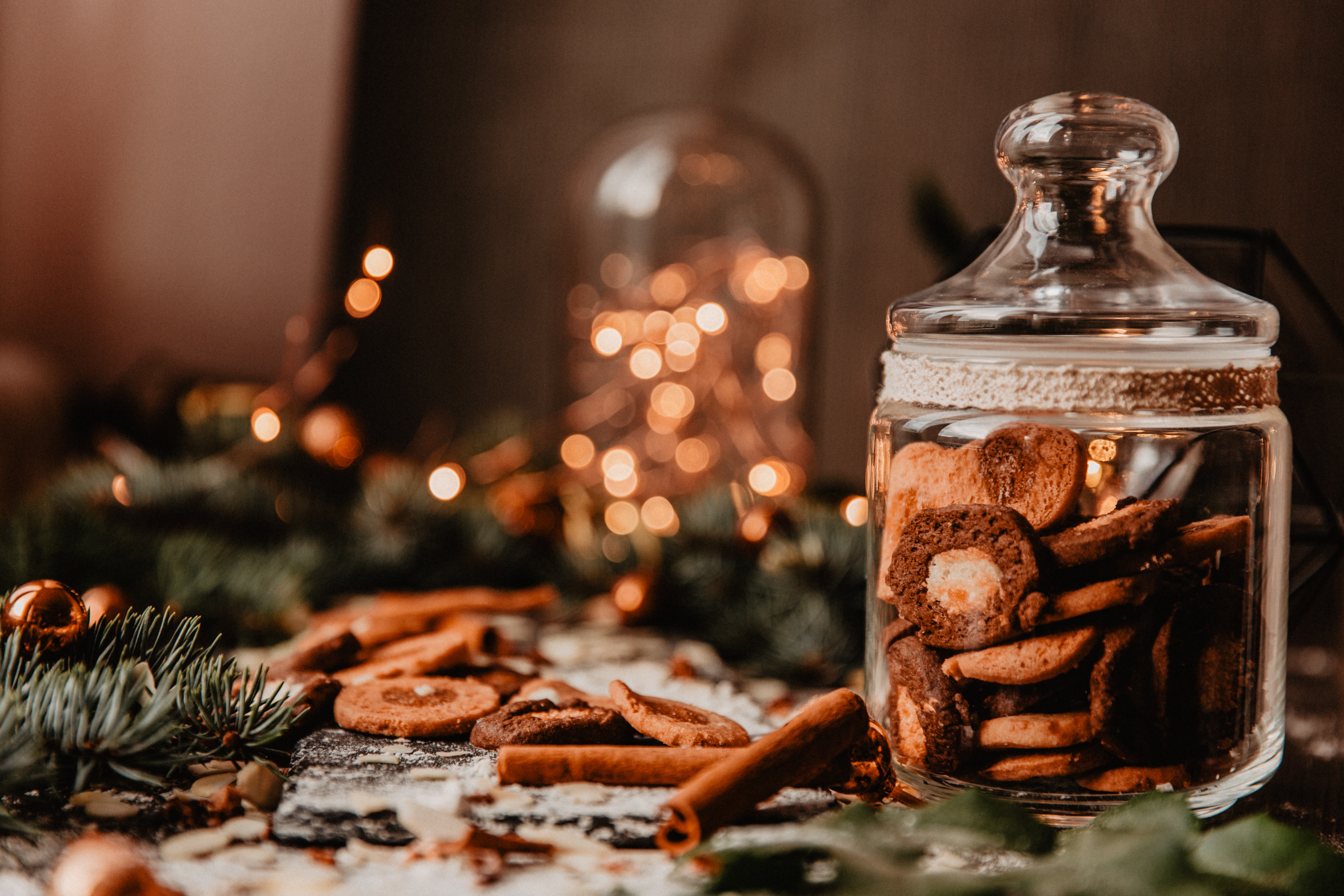 Another wonderful aspect of this time of year is the delicious abundance of food. Christmas wouldn't be Christmas without some baking, and displaying your efforts is a must to impress guests, family, but above all, yourself! Bake some gingerbread men, mince pies, or a yule log, and display them in a lovely glass jar to keep them fresh but still a centrepiece. We take no responsibility for how quickly they disappear once on display however…
14. Hang some mistletoe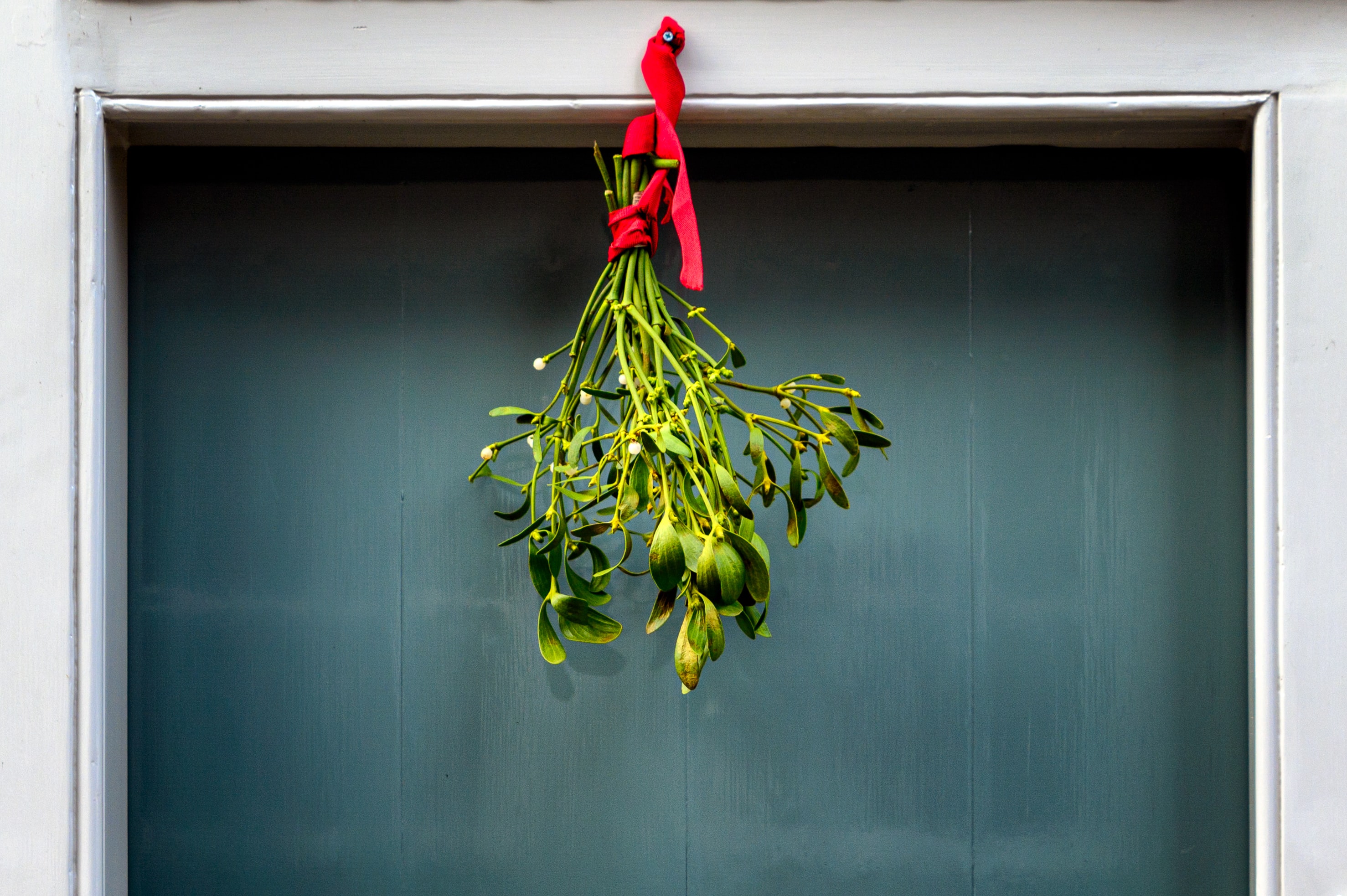 Without necessarily expecting any kisses (not very covid-friendly!), mistletoe is another iconic symbol of the most wonderful time of year, so deserves pride of place in your home over the festive season.
We hope that with our list you've gained a few ideas of some Christmas crafts and shopping you can get up to over the festive period! Living in a rented home doesn't mean you can't make it feel just as Christmassy as when you were a child, and you can still transform it into a winter wonderland just using decorations! If you are looking to rent in Barcelona, AB Apartment Barcelona can help you find your perfect home for over the festive season and beyond, just contact our team who will be happy to assist with any needs.