---
Heads up: due to the restrictions changing regularly its best to check before heading out that you will be able to dine in your new favourite restaurant. Currently restaurants in Barcelona can only operate on delivery, but our fingers are crossed that they will soon open up for people to go and sit inside again.
---
The biggest fear for most vegetarians and vegans when travelling to a new place is whether they are going to have to spend weeks surviving on chips and side dishes in restaurants. Spanish cuisine isn't particularly famed for being veggie-friendly, what with the abundance of fish and meats involved in Spanish cooking, such as chorizo, calamari and jamón serrano. However, eating out in Barcelona for vegetarians need not be a stress, as this multicultural, metropolitan city leaves you spoiled for choice for veggie friendly options.
From entire restaurants dedicated to solely serving vegetarian/vegan friendly meals, to restaurants that have a plethora of options both for you and your meat-loving friends. Barcelona is a foodie's paradise, and with so many different cuisines and restaurants to choose from, it can be overwhelming to find out which one is best.
To help narrow the search, in no particular order we share our favourite vegetarian friendly restaurants in Barcelona, so you can start working your way through and discover your own favourites:
1. Cremat 11
This trendy brunch restaurant is heaven for vegetarians and meat-eaters alike, perfect for meeting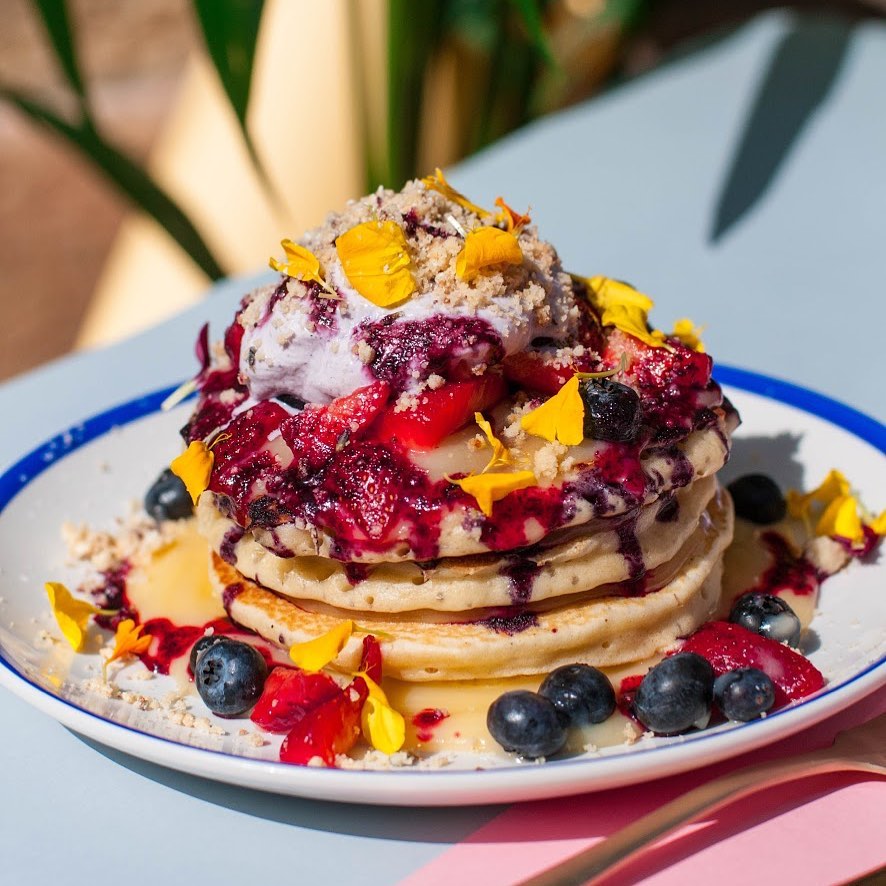 halfway with your partner who refuses to go somewhere exclusively for veggies!
All the usual brunch suspects are on Cremat's menu, with avocado toast, banana pancakes, and huevos rancheros too. They also serve a vegan breakfast, complete with pumpkin, roasted tomato, homemade cashew cheese, spinach and toast. If you're after a boozy brunch, Cremat has also got you covered. They serve 'Diva Cocktails', such as the Beyoncé 'drinking watermelon' cocktail, as well as a full and comprehensive list of classic cocktails and drinks too.
Opening hours: Thursday-Monday 10am-4pm
 Address:  Carrer Cremat Gran, 11, 08003 Barcelona
2. Café Menssana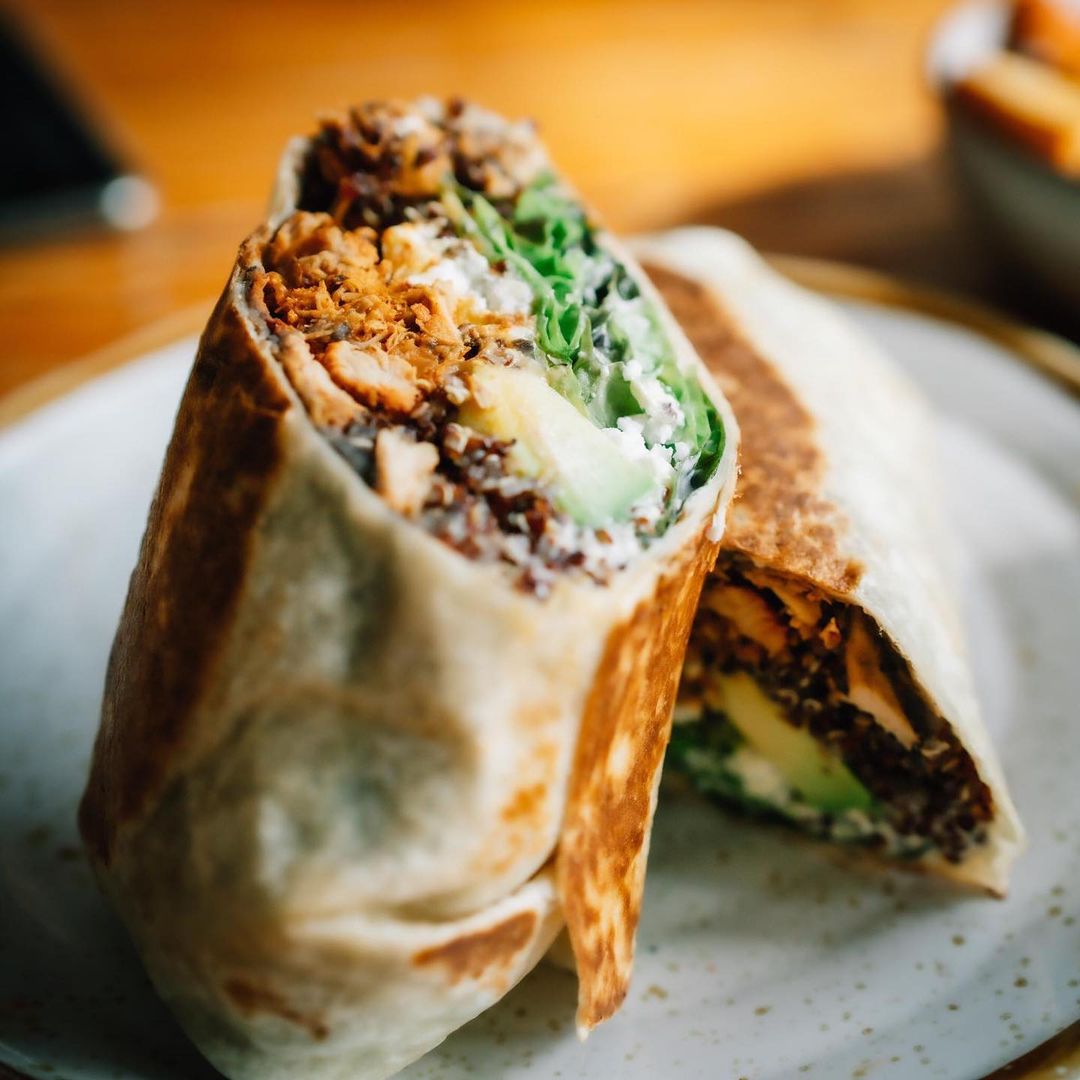 Another ideal place for mixed parties of veggies and carnivores, Café Menssana serves a variety of healthy yet delicious meals that will leave you wanting to come back again and again. They offer veggie and vegan wraps, a variety of middle eastern tapas style dishes such as babaganoush, hummus and falafel, as well as delicious burgers such as the veggie double cheese, which is a mouth-watering combo of halloumi, monterrey jack, shiitake, tomato and vegan aioli.
If you're after something even more nourishing, Menssana's buddha bowls are the perfect choice, packed with quinoa, falafel, salad, veg and delicious sauces.
Opening hours:  Every day 9:30am-11:30pm
 Address: Calle Sardenya 48, 08005 Barcelona
3. Tucco Real Food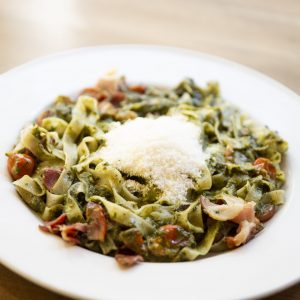 This innovative Italian pasta restaurant allows you to fine tune what you would like to eat, by quite literally letting you choose each component of your dish. Tucco's menu is in steps, first choosing your pasta type, then sauce, extra toppings, and then a dessert and drink which are included in the overall price!
There are 8 vegetarian friendly sauces to choose from, and only two containing meat, so this restaurant favours the veggies by giving us so much choice! Tucco is found in both El Born and another in Eixample, so you're never too far away.
Opening hours: both restaurants open Monday-Saturday 12pm-11pm, but Born is closed Sunday while Eixample is open 12pm-4pm
 Address: Born restaurant – Carrer Consolat de Mar 23, Eixample – Carrer Concell de Cent 247
4. Flax & Kale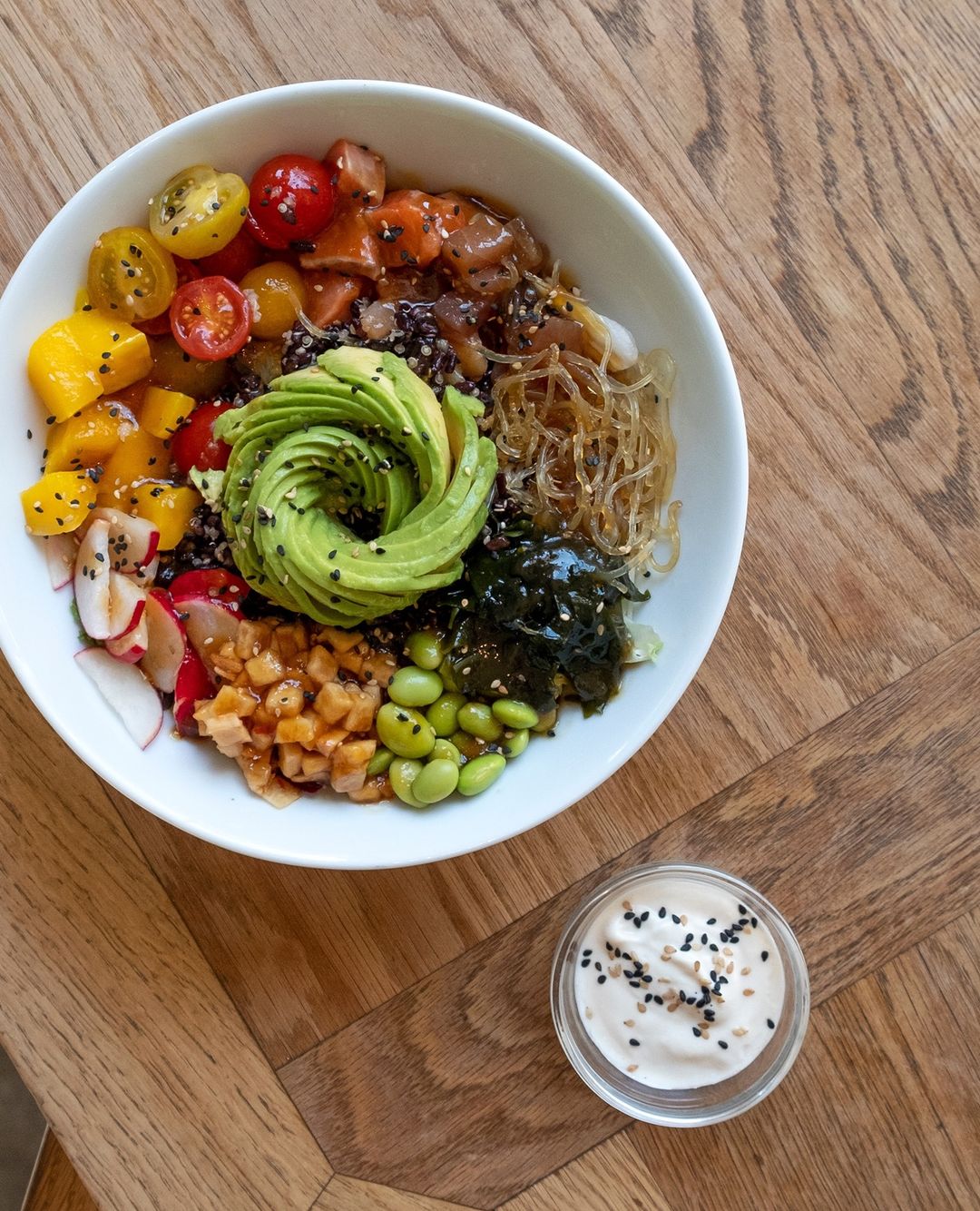 Flax & Kale prides itself on offering top quality flexitarian cuisine, and the fact that they have 8 different establishments in Barcelona, Lleida and Madrid shows that the veggies love it too!
Here you can find raw foods, vegan options, allergen-friendly dishes, alongside 'flexitarian' creations incorporating small amounts of animal protein with lots of veggies. Their menu also contains a large variety of cold-pressed juices, kombucha, and 'plant-based drinks' such as their cashew choco shake, which are sure to make you feel refreshed.
Opening hours: Monday-Sunday 12pm-4pm & 7pm-11pm
 Address: Everywhere! Tallers, Passage de Gràcia, La Roca, Madrid…
5. Federal Café
The owners of federal have aimed to bring a small piece of the sleepy Australian small town feel to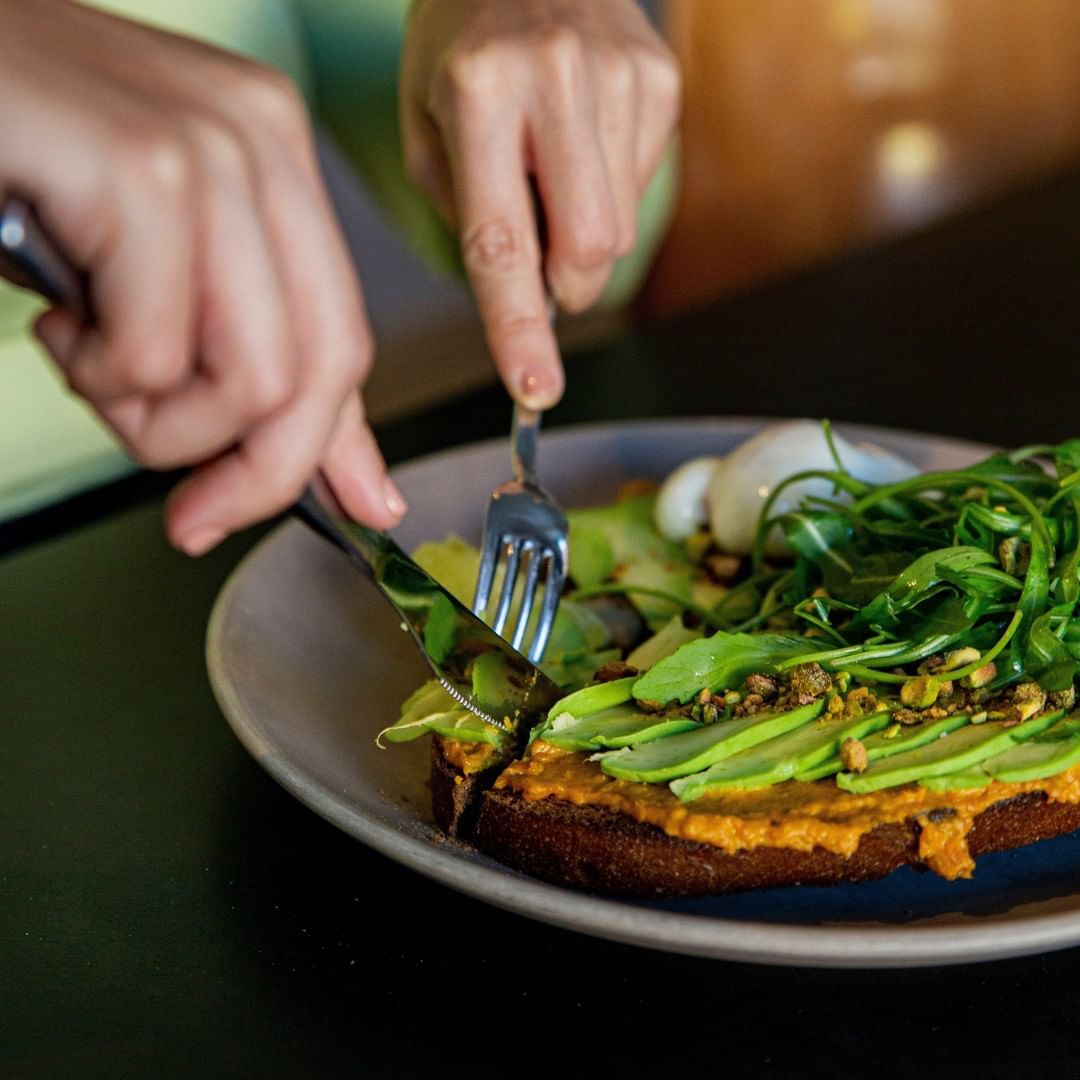 the big and bustling city of Barcelona, and with three successful cafés here, we think that they have succeeded.
Being one of the pioneers of the infamous Barcelona brunch scene, Federal specialises in breakfast food that is first-class at eliminating a hangover from the night before! Juices, smoothies, eggs, sausages, fruit, sandwiches, Federal has got all that you need. They also offer a variety of vegan alternatives too.
Opening hours: Monday-Thursday 8am-11pm, Saturday 9am-1am, Sunday 9am-5:30pm
 Address: Carrer del Parlament, 39, 08015 Barcelona
6. Flaherty's Irish Pub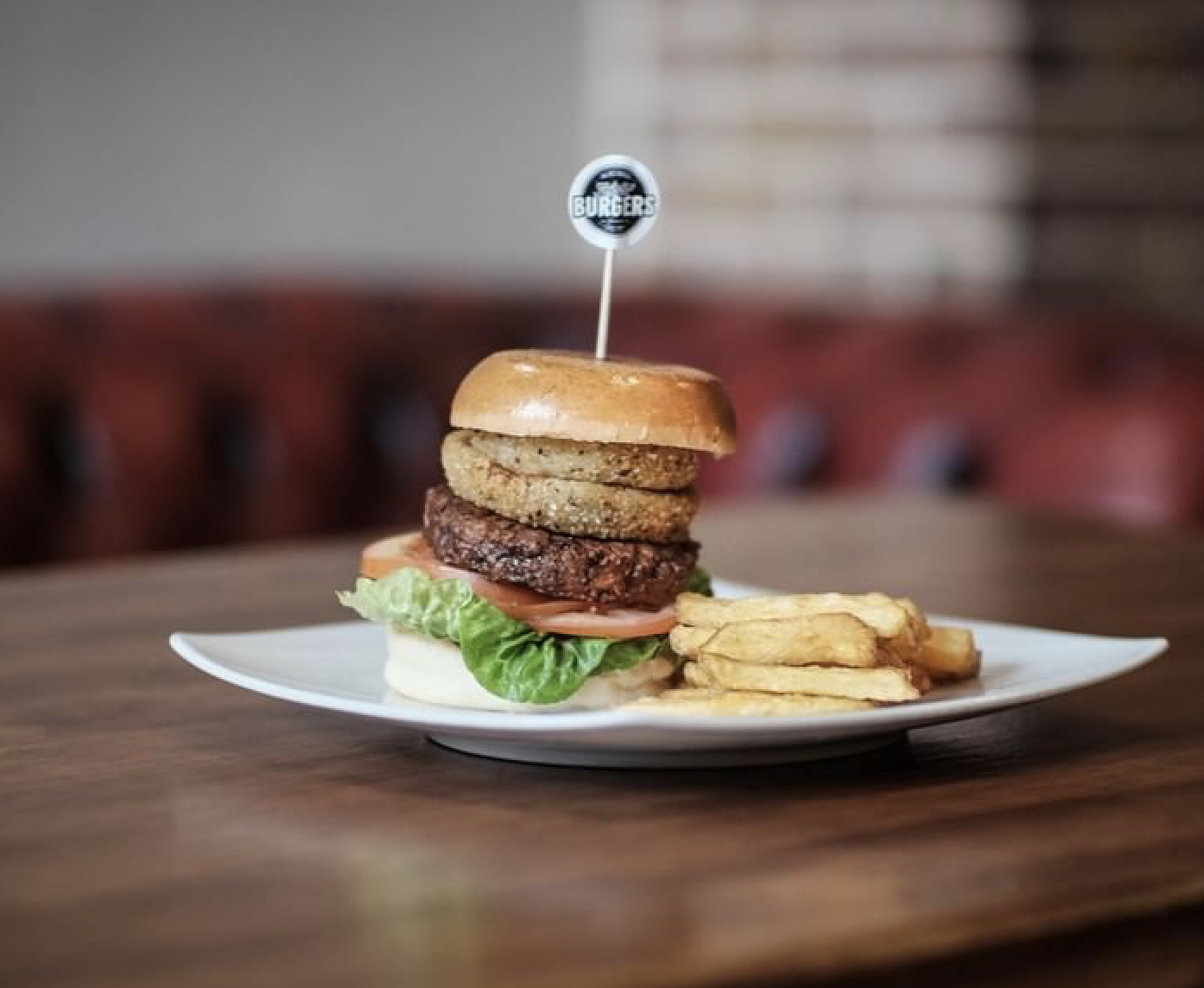 Maybe a seemingly unlikely place to some to be vegetarian friendly, but this irish pub surprises withan array of mouth-watering veggie and vegan options. For breakfast, they serve both a vegetarian and vegan full English breakfast, avocado toast, and a variety of smoothies.
If you're wanting to head to Flaherty's for dinner, you're going to want to look in advance or you will end up sat indecisively at the table, as there's just so many options for vegetarians! They boast 3 homemade veggie burgers, wraps, sandwiches, classic mains such as bangers and mash and lasagne, bar bites, and even a vegetarian Sunday roast complete with a cheese and onion pie. Make sure you're hungry for this one!
Opening hours: Monday-Thursday 12pm-12am, Friday 12pm-2am, Sunday 10am-12am.
 Address: Plaça de Joaquim Xirau, 08002 Barcelona
 7. The Green Spot
Despite being an excellent spot for vegetarians, the owners of the Green Spot wanted to create a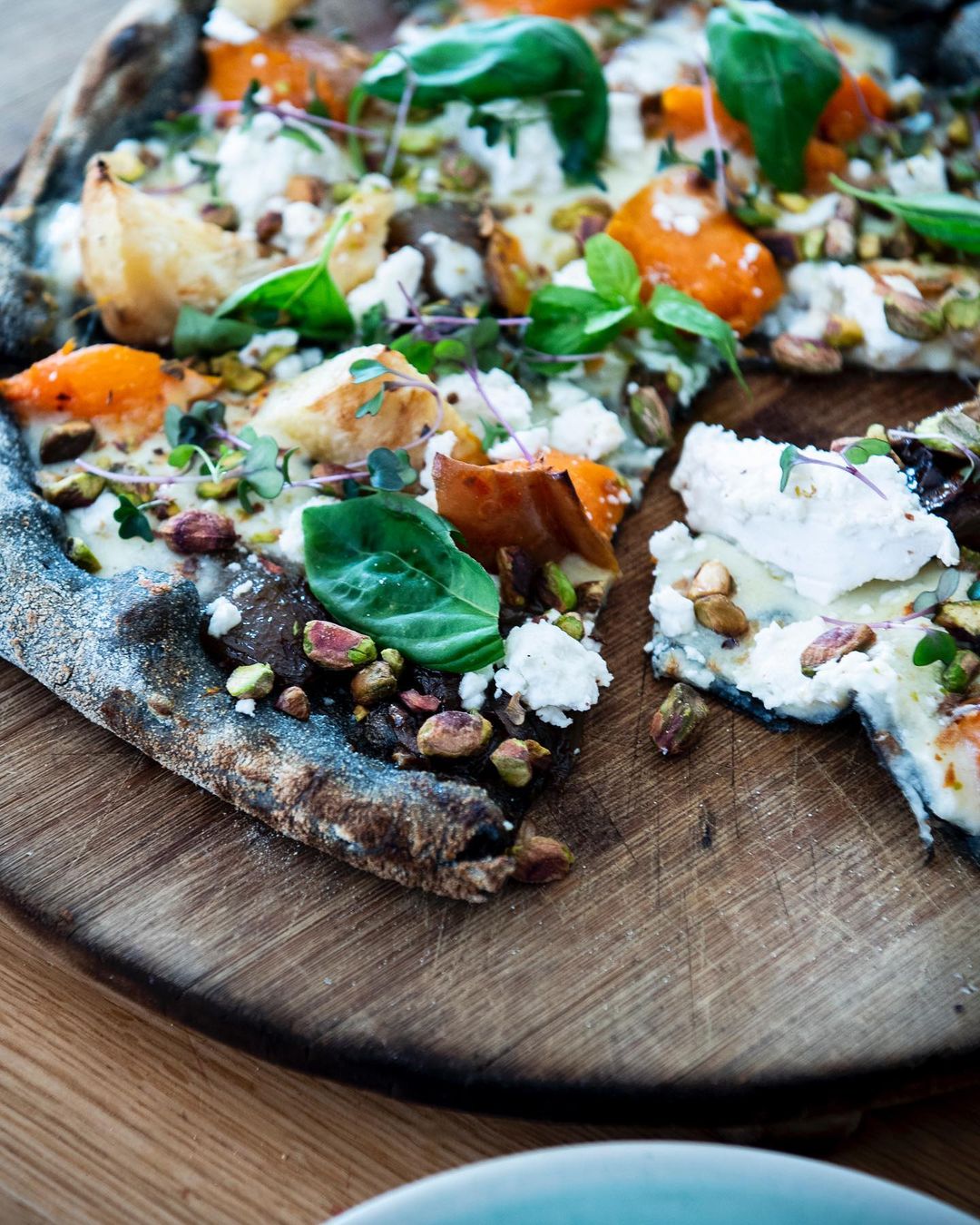 restaurant that is for carnivores to, but with an emphasis on including vegetables in all that they do. Hence their slogan 'veggies for veggies. Veggies for non-veggies'!
Their menu includes an international selection of delicious dishes, such as seaweed salad, kimchi & avocado quesadilla, black bean burger, sweet potato tagliatelle, and black pizza with pumpkin, celeriac, pistachio, and goat cheese. Green Spot takes you on a trip around the globe with their menu!
Opening hours: Wednesday-Sunday 1pm-4pm & 8pm-11pm
 Address: Carrer de la Reina Cristina 12, 08003 Barcelona
8. Le Romane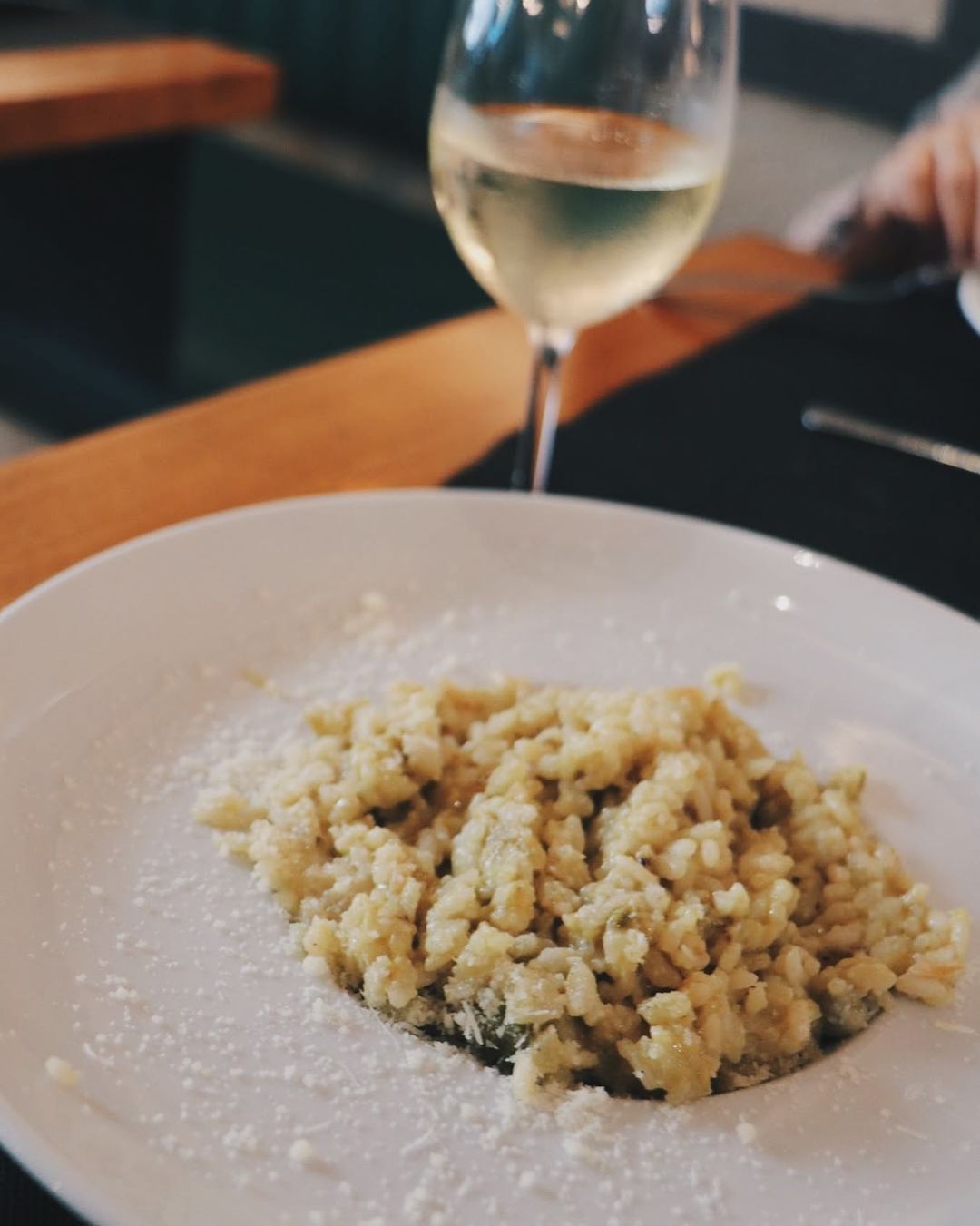 Bringing Rome to Barcelona, Le Romane is a fantastic option for the vegetarians that come to the city with their endless list of Italian culinary delights.
Romane offers all the classic and beloved dishes such as burrata, bruschetta with a variety of toppings, as well as countless risotto, pasta, and pizza options, of course. Their speciality is the 'pizza le Romane' whereby you can combine different types of pizza together, perfect for if you're indecisive! For something sweet afterwards, we recommend their Nutella and pear calzone, it'll keep you coming back again and again.
Opening hours: Monday-Sunday 1pm-5:45pm & 6pm-11pm.   
Address: Carrer de Muntaner, 103, 08036 Barcelona