Barcelona Typical Sweet treats
Sweets and baked goods make up some of the most popular and traditional Catalan food. Some of the headliners being Crema catalana, Xuixo, and Turrón! Although Catalonia is famous for its savoury delights, let's look at the sweeter side for some of the traditional Christmas food you can buy here in Barcelona!
Turrón

Turrón or Torró is one of the most well known Spanish Christmas foods to find in Barcelona. This sweet treat is also eaten in Italy and parts of South America. Turrón is made up of ingredients of honey, sugar, egg white; and with toasted almonds or other nuts. The final product is shaped into a long and thin cuboid before being layout cut into pieces for everyone around the table to enjoy over the festive period, especially on Christmas day.
It is considered that the first time Turrón was first made in Spain dates back to the 16th Century, when a similar recipe was recorded in a cooking manual at the time. Since then, it has become a traditional Christmas sweet that is enjoyed all over the Catalan capital during the holiday season.
Crema Catalana

Crema Catalana is another sweet dessert that is enjoyed by locals all over Barcelona. It is considered as the city´s take on Crème brûlée and was first found in Catalan recipe books in 14th century- some 300 years before the first Crème brûlée recipe. The recipe included uses custard cream, over which sugar was poured and then burnt with a hot iron rod, creating the trademark burnt crust. Some differences between the Crema Catalana and Crème Brûlée include the cooking method and subsequent consistency; the French have a cream and vanilla hint, while the Catalan flavour with milk, cinnamon and lemon zest
Xuixo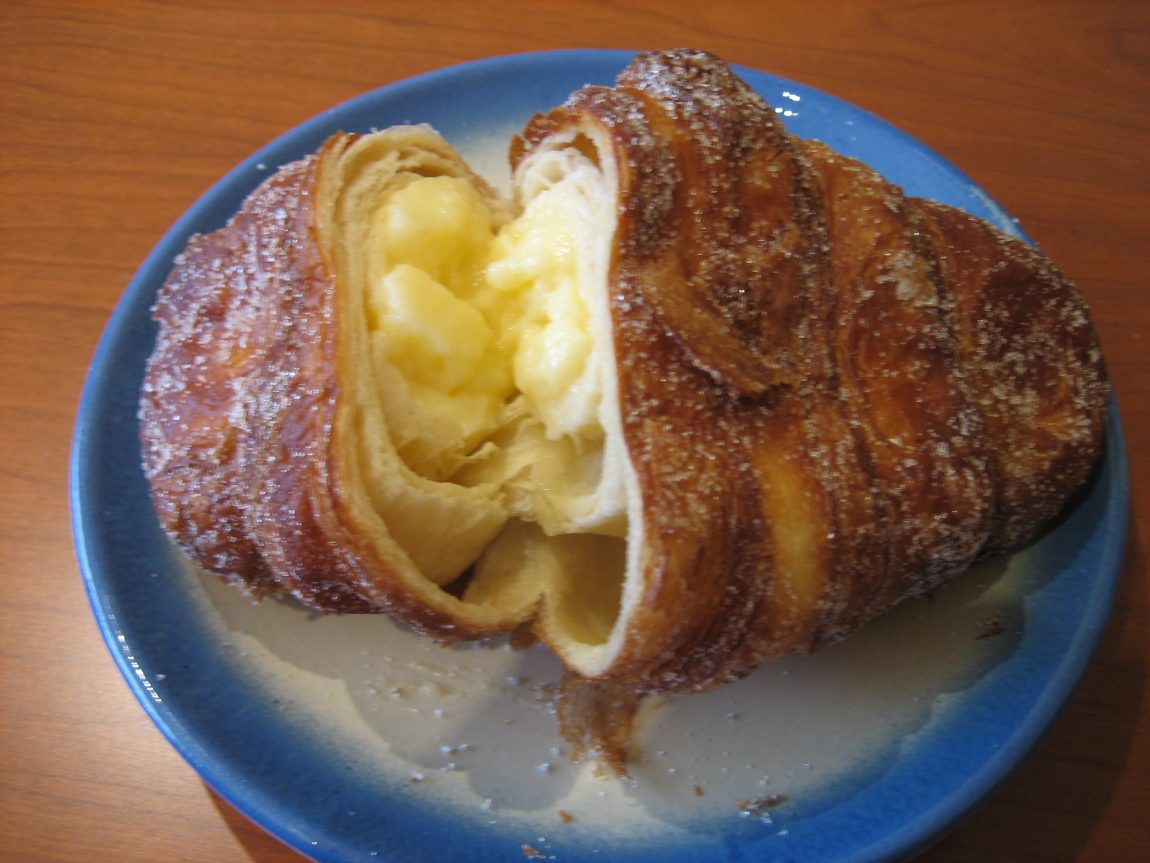 Xuixo is a more common sweet of Barcelona, that is also eaten around Christmas time in Barcelona. This pastry is filled with… custard cream! The marriage of the two make it a very sweet treat that is enjoyed for breakfasts with a side of Café con leche, a combination that will make your mouth water. With it first becoming popular in Girona during the 1920´s, it is definitely a staple of this country and is a must try if you find yourself in Barcelona. This viennoiserie pastry is made from a yeast dough and has lots of sugar added, leaving you with a puff-pastry consistency and is then filled with custard cream.
The naming of this one is a story in its own too! Legends suggests an entertainer in Girona was having a secret relationship with a baker's daughter. When visiting her in the shop, her father arrived and the entertainer hid amongst the ingredients but then sneezed (making the noise xui-xui), which alerted the baker. The entertainer quickly then proposed to his daughter and the marriage was sealed with the exchange of this recipe!
Churros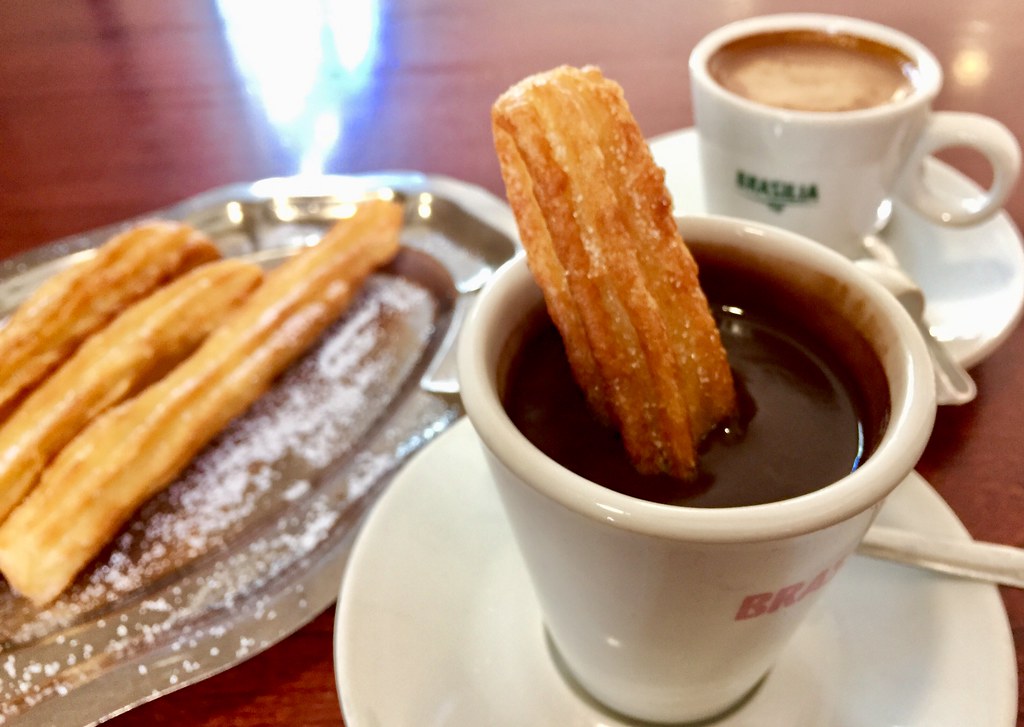 This fried dough delight is Barcelona in a sweet! They are common in Spain and Portugal, as well as South America. Their origins are suggested to have come back with Portuguese traders who went to China. Here, they used to fry star-shaped dough, rather than the current, pulled and piped technique. Once the dough is fried, they are coated in sugar and then, in Catalan fashion, drizzled, coated or dipped in hot chocolate. Our tip- try it with melted white chocolate and stand out from the crowd!
For the best places to find Churros in Barcelona you have so many to choose from!
Neules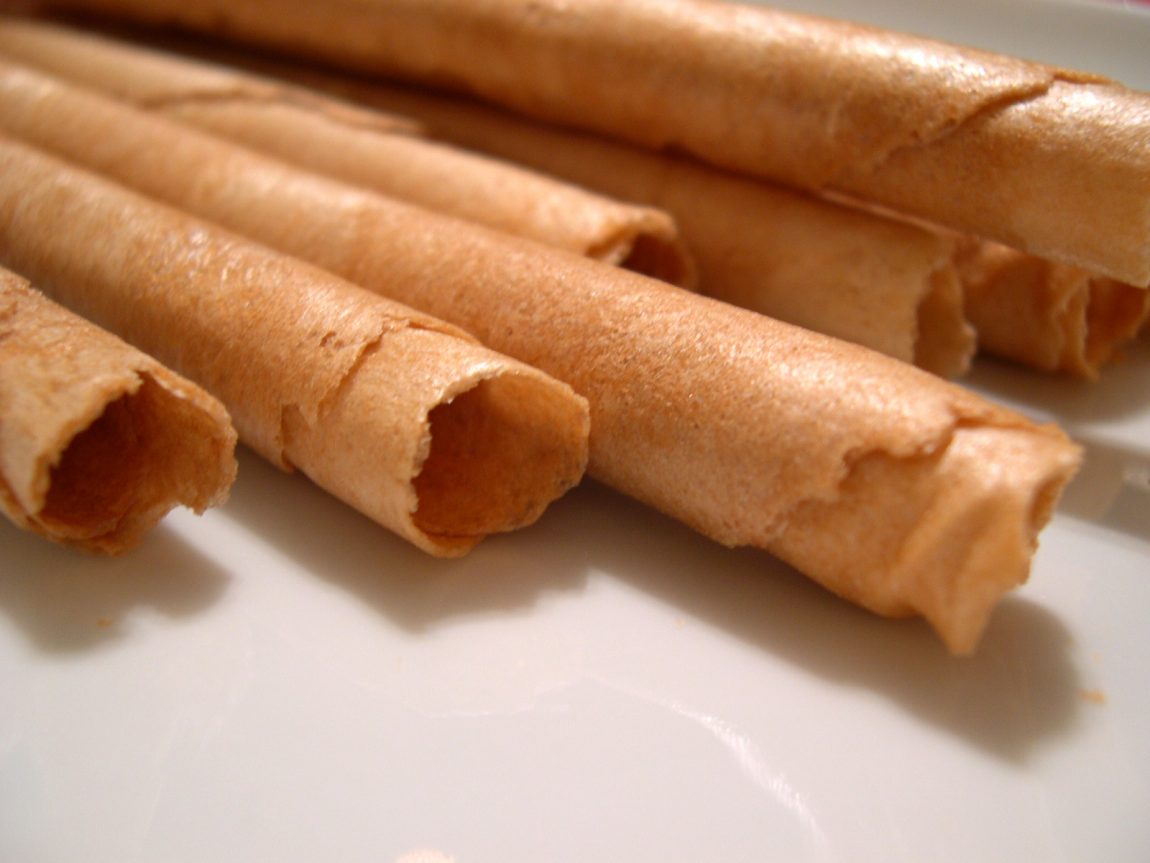 Lastly, Neules, are lemon-flavoured waver thin biscuits that are rolled into a cone and enjoyed with a glass of cava, the ´Catalan Champagne´. In modern day Spain, they are dipped in chocolate just like Churros! The ingredients of each mixture are egg whites, butter, sugar and flour; before being rolled and seasoned. An addictive snack that are very accessible in Barcelona´s dessert shops, especially around Christmas.
Now, we hope you have an idea on the common desserts Barcelona has to offer as Christmas comes closer, from Turrón to Churros, you have some seasonal and some traditional. Whatever your preference, you simply must try some of the sweet treats Barcelona has to offer.
A traditional sweet treat experience in Barcelona!
Since 1849, La Colmena has been leaving customers satisfied in the heart of the Gothic Quarter. This enchanting shop has stayed true to its roots, offering incredible baked goods in a truly beautiful building. They do an array of goods, from breads and snacks, to the most traditional treats in Barcelona. They are so passionate about baking and that is why we adore them.
If you are in Barcelona you simply must head down. Whether you know what you want to buy or that you just want to be wowed, they will leave you wanting more! The beauty of baking in its simplest form- That's why they've been in the trade for 170 years.
Opening times
Everyday: 09:00-21:00