We know that you're dreaming of your next holiday destination for 2021, after the year that many of us will be saying a very welcome farewell to as the clock strikes for the new year. Thinking of where you might go, once it's safe to step into the heat of a new city, may have been the one thing keeping you motivated through all this!
In 2021 we believe you deserve to experience the beauty of Barcelona; with its wonderful beaches, bars, architecture and cool, Mediterranean atmosphere, this city truly has it all. Read on to hear our 7 reasons why you can't miss a visit to Barcelona in 2021.
1. To go to the beach!
We know the Costa del Back Garden through the summer months of 2020 just wasn't the destination you had in mind this year, so why not make up for it with the nine beaches in Barcelona! Yes, a whole nine. Stretching over five kilometres, and passing through several different districts, which makes for easy access no matter where you choose to stay.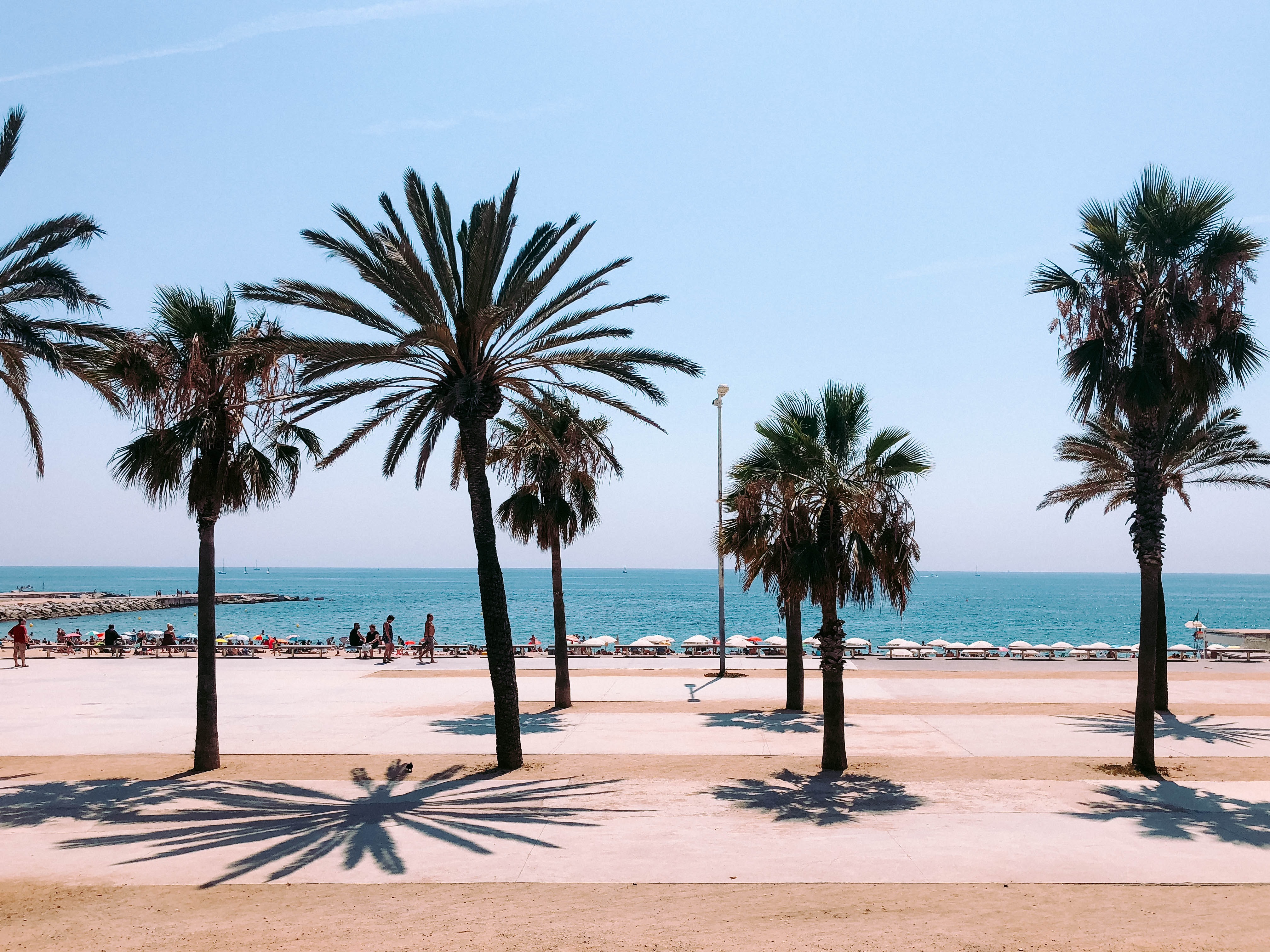 This stretch of the Mediterranean coast on the Costa Brava is known for its seaside paradises, you could even hire a paddleboard or boat and spend a day on the water. Top this off with a visit to one of the many excellent beachside restaurants and bars and you're set for a day of pure bliss.
2. To discover Gaudí's architecture
The most famous architect to hail from the Catalan capital, Antonio Gaudí has left his stamp on Barcelona with his marvellous architectural creations.  Of the top 10 most visited attractions in Barcelona, 4 are buildings designed by Gaudí!
We recommend a visit to the Sagrada Familia first and foremost, a building that can be seen towering above the city no matter where you look from (unsurprisingly at over 172 metres high!). Paying for an entrance ticket here is also well worth the cost, to be able to see the breathtaking interior of the towers and crypt.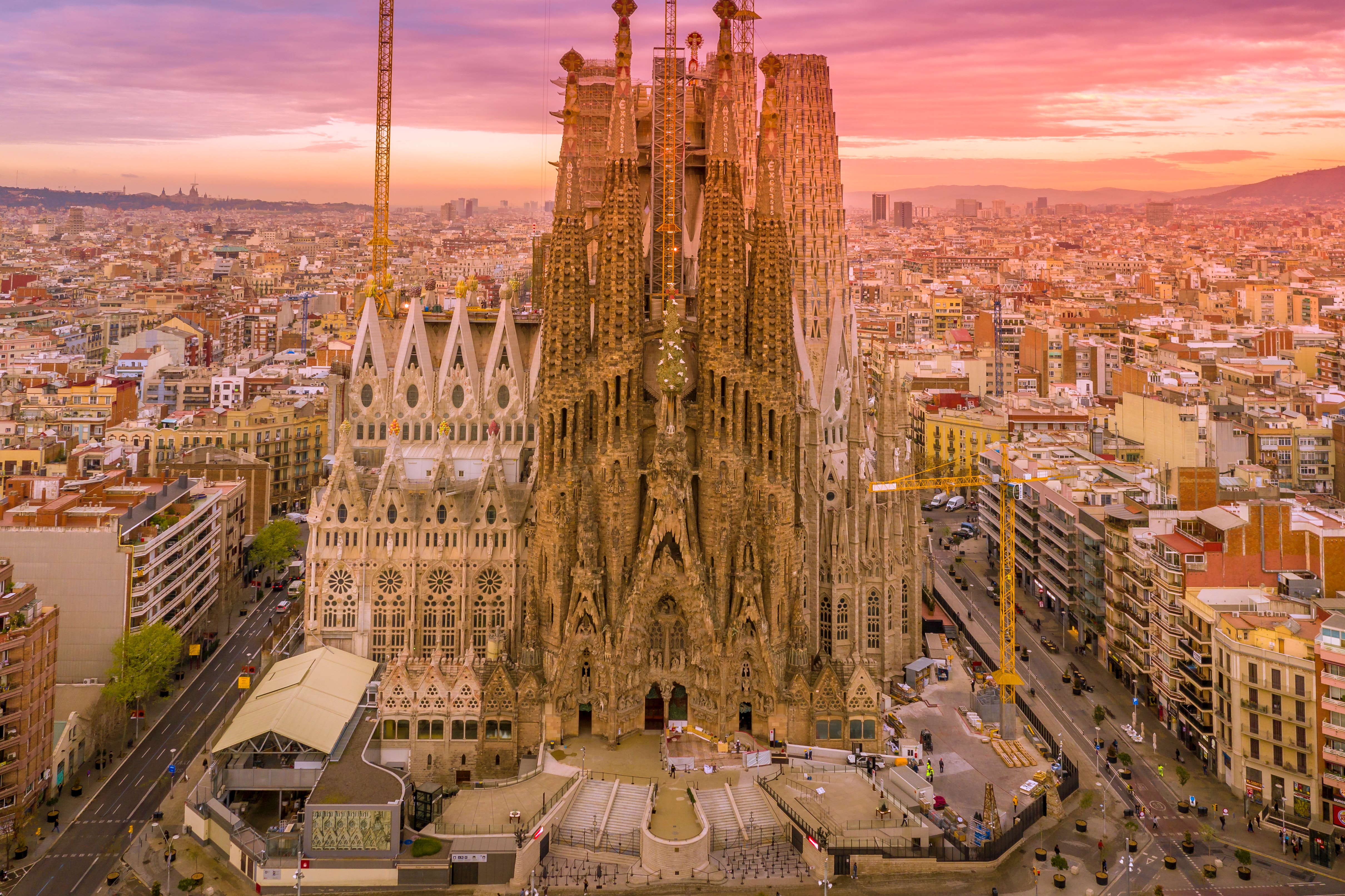 Second on our list of recommended visits undoubtedly has to be Gaudí's Park Güell. One of the largest green spaces in Barcelona, found to the north of the Gràcia neighbourhood, is combined with amazing buildings, sculptures and mosaics that are fascinating for kids and adults alike.
We could go on all day about the best architectural delights to visit, so if you would like to know more Gaudí sights to visit, read our previous blog  to find out more!
3. To try the delicious food
Barcelona is a foodie's paradise, not only for the wide availability of delicious tapas across the city, but also thanks to its diverse metropolitan population, for any food or cuisine you could imagine! If you're wanting to sample traditional Catalan cuisine while you visit however, then you should know that the paella, pa amb tomàquet (tomato bread), botifarra (spiced sausage), and crema catalana are all excellent choices that hail from Catalonia.
Restaurants range from high-end, Michelin star cuisine cooked by world renowned chefs, all the way across the scale to mouth-watering street food being sold by vendors all across the city.  There is something for everyone here no matter what your preferences are.
4. To go shopping
Head to the trendiest street in Barcelona, the Passeig de Gràcia, for a spot of designer shopping right in the heat of the centre while admiring the breathtaking modernist architecture along the way. This street is one of the best in Barcelona for shopping, and you can find high-end stores such as Prada, Valentino and Louis Vuitton, all the way down to the more affordable options like Zara, Mango and H&M.
Elsewhere in Barcelona you can find a wealth of enormous shopping centres to make your pockets hurt – we recommend a visit to Maremagnum, Arenas de Barcelona, or Diagonal Mar. If you're more of an indie boutique shopper, our fantastic city can also provide! Head to the Gràcia neighbourhood, which is full of unique clothing shops, that are most often sustainably sourced and locally owned.
5. To visit the Camp Nou
Visit the home ground of one of the most successful football teams on the planet, FC Barcelona, and step onto the ground where some of their greatest victories have taken place. The Camp Nou stadium is the largest football stadium in Europe, with a capacity of almost 100,000!
We recommend on a visit to Barcelona that you head to the Camp Nou stadium for the 'Camp Nou Experience' whereby you can choose to take a tour of the stadium led by an expert guide, take a trip round the Barça Museum and see all of the countless trophies the club has won, and even take the Players Experience Tour to see the private areas of the club, such as the changing rooms and press room.
6. To see some of the most breathtaking views in the world
Being located between the mountains and sea means that Barcelona has some high vantage points to sit and take in the beautiful skyline. Head to the Bunkers del Carmel, previously used as a viewpoint during the Spanish Civil War, but now a local's favourite to sit and take in the 360º city views.
Another great place to take in the Barcelona skyline and coastline is from the Montjuïc Hill, head in front of the MNAC building or the Castell de Montjuïc to sit and admire views out towards both the mountains and sea. Even better is you can catch the cable car across the port to get here, another fantastic way to see the city in all its glory!
7. For the nightlife (fingers crossed!)
Permitting that the Covid19 situation becomes safe enough to allow us into clubs once more, Barcelona boasts some of the world's best nightlife, rivalling New York's title as 'the city that never sleeps'. There is a huge variety of bars, pubs and clubs for you to drink and party the night away with your friends, and newfound friends when you go out, as everyone in Barcelona is friendly and welcoming with new people to meet around every corner.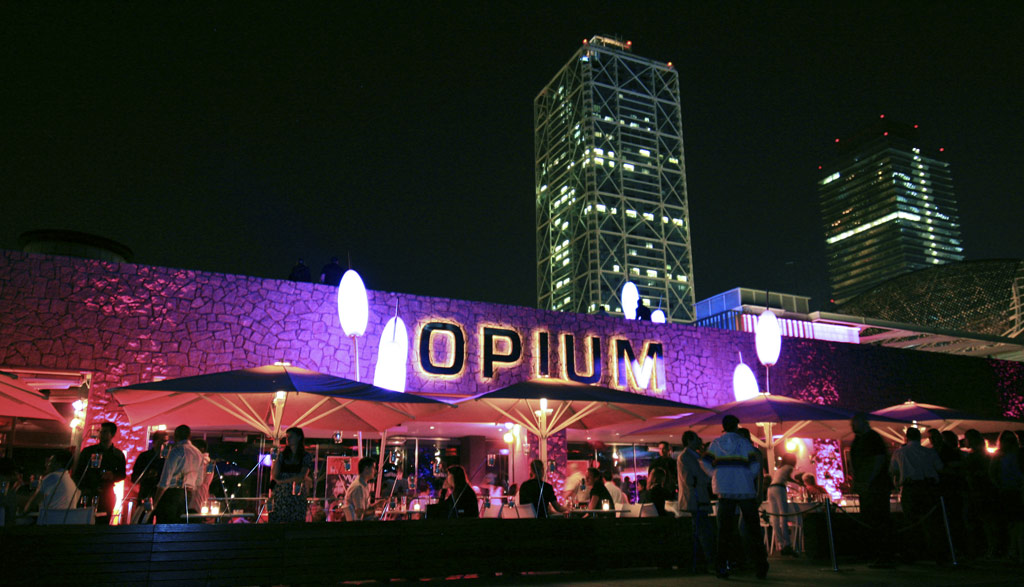 Barcelona hosts some amazing beach clubs in Port Olímpic, such as the sister club to Ibiza's iconic Pacha Nightclub. The city also is very welcoming to the LGBTQ+ community, so head to the Gaixample area of the Eixample neighbourhood for some excellent gay-friendly clubs and bars here. Razzmatazz is another large and popular nightclub with several different rooms according to music type, that is definitely worth a visit while you're here.
We could sit and write all day about why Barcelona is the best location for you to visit in 2021, but we hope with this list we've set the fire burning and started your flight search to get here as soon as possible! At AB Apartment Barcelona, we have over 500 apartment rentals available all across the city and would love to help you find your perfect base for when you visit. Just contact our friendly team who are happy to help recommend the best areas for you to stay in and find the best apartment for you to enjoy your time here.