One of our favourite parts of Spanish cuisine is how fresh all the produce is that they use to make the most delicious of foods. The main reason Barcelona, especially, has such a rich history with making food, is because of its location and how it has shaped Catalan cuisine. Most of the traditional dishes you find today have been around since at least 14th century. In Catalonia, you have a number of climates, altitudes and even the sea. This makes it so easy for restaurants to access all these types of products to use in making some of the tastiest dishes in the world. Therefore, we thought it was best to show you some of the places to get the typical products of Barcelona, to make the best Spanish and Catalan inspired dishes whilst you lodge in this beautiful city.
Meat products (Iberia jamón y chorizo)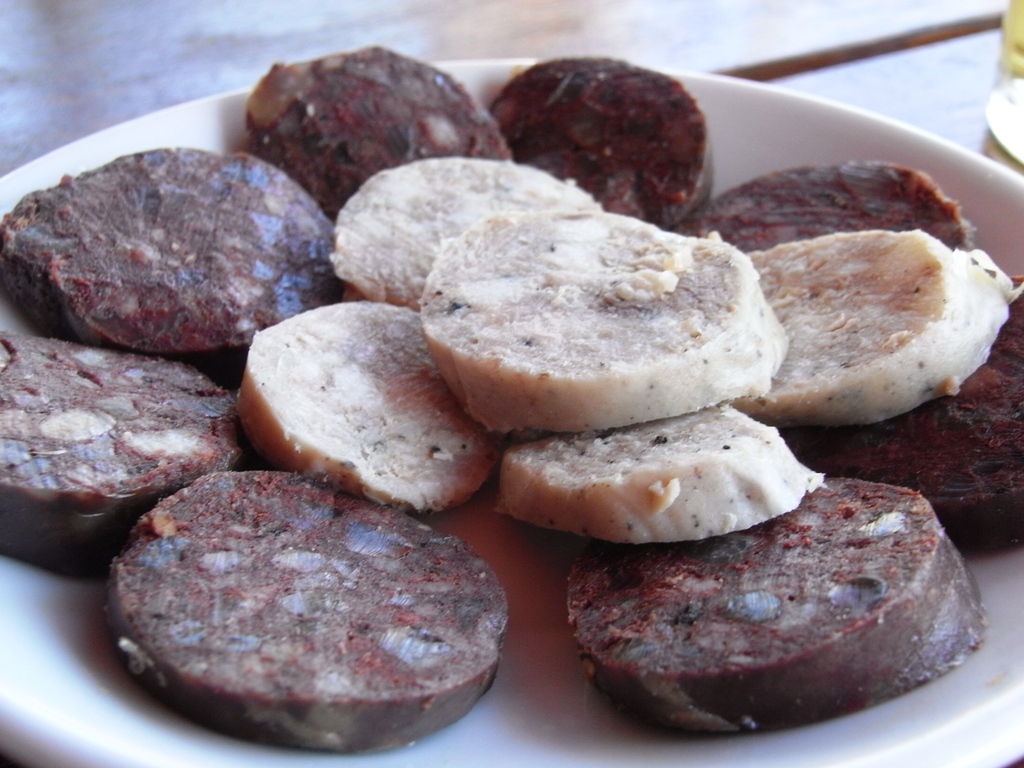 La Botifarreria de Santa María
This historic butchers has specialised in Pork Butchering since 1955 and have been popular amongst locals ever since. This butcher has been constantly adapting and improving over the years in order to give shoppers a unique experience. With one of a kind stuffed Catalan sausages being one of their popular orders, you can come here and be assured that you will leave with a personal gift, ideal for any pork lovers! With a number of awards and recognition, La Botifarreria de Santa María has been highlighted year after year to show the popularity they have in Barcelona. Such accreditation that is only handed out to deserving shops and sellers. If you´re a fan of meaty flavours then you will definitely find traditional food in Barcelona within this butchers. Botifarra is such a staple of the Catalan culture that it is found in every traditional catalan restaurant you have on offer in Barcelona.

Opening times
Monday to Saturday
Morning: 9:30-14:30
Afternoon: 17:00-20:30
Muutt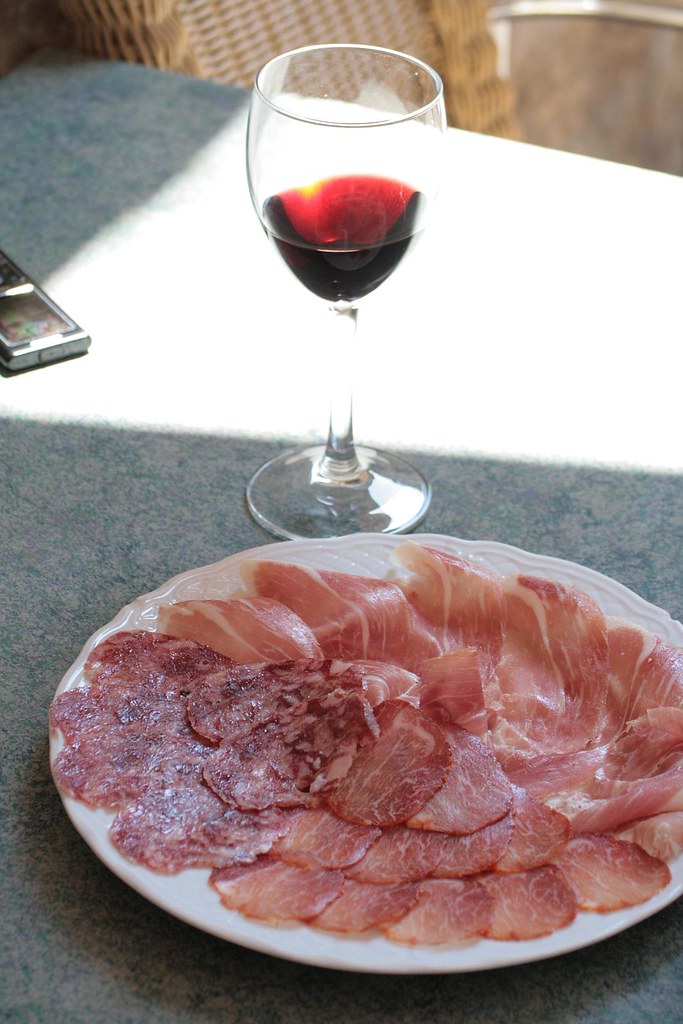 This second butchers is slightly more modern than La Botifarreria, offering more modern cuts of meat and a less traditional approach. Nonetheless, Muutt still offer typical products of Barcelona. The main reason they make this list is due to their notoriety for pairing top quality meat with local wines! Here you will find matches made in heaven, at affordable prices. Upon arrival, their friendly staff will help you find whatever meat you are looking for and offer a true opinion as to which wine would go best with your traditional product. Located in San Antoni, this butchers is the ideal preparation before cooking up a romantic meal in the city.
Opening times
Monday to Saturday
Morning: 9:30-15:00
Afternoon: 17:00-20:30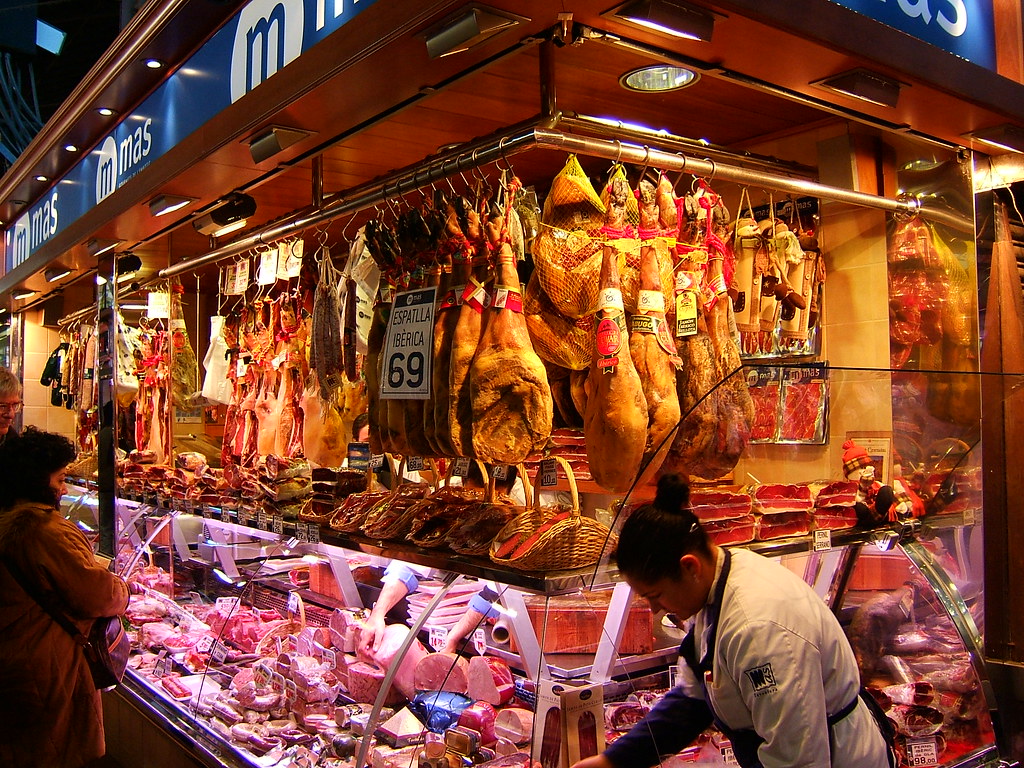 We could not do this list without including the world famous La Boqueria! Despite being so busy and popular amongst tourists. There is no hiding the fact that it is popular among locals, with the stalls being frequently visited due to having a number of stalls that offer an array of products, especially butchers. Here, you will find many typical products of Barcelona to treat yourself and loved ones with as you visit one of the most popular markets in Barcelona
Opening times
Monday to Saturday 8:00-20:30
Fish monger for making tasty paella (shrimp, squid or even salted cod!)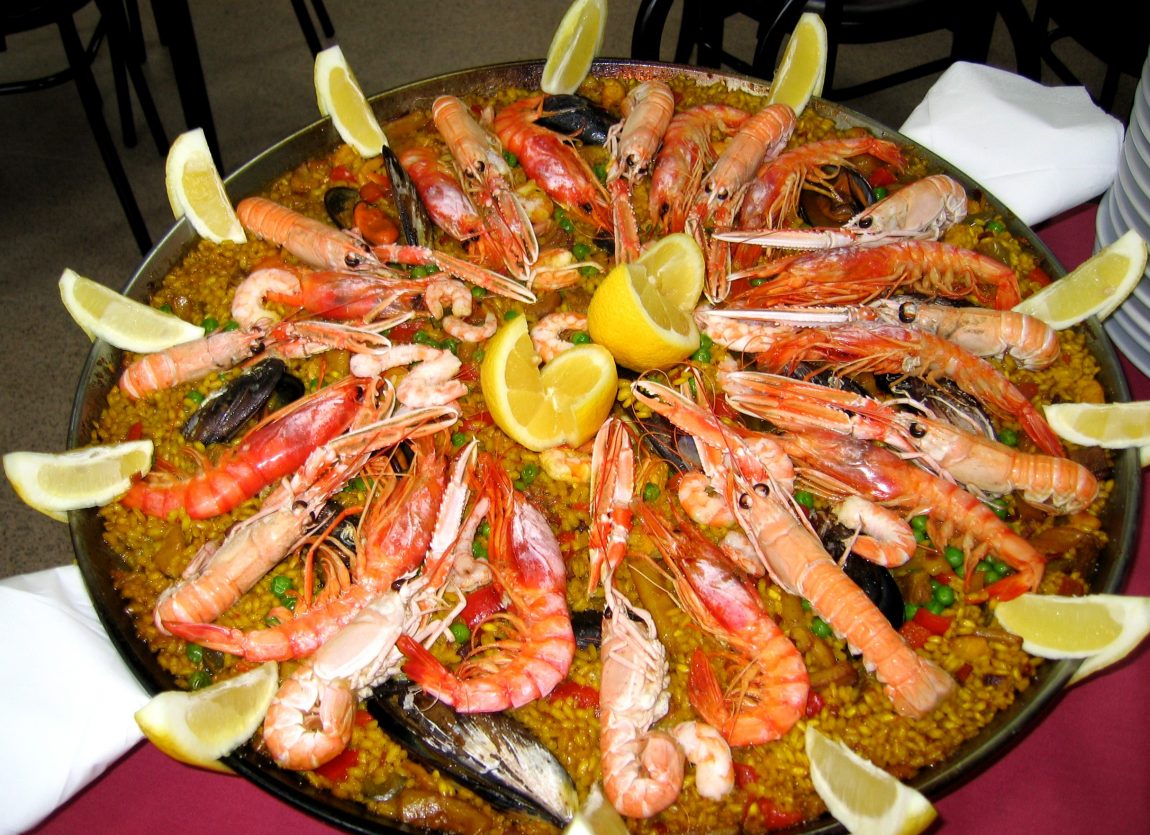 The Mercat del Ninot, which has two very popular fishmongers Peix I Marisc Francesc and Piexitaeria ribera that offer some of the freshest fish in the city for you to make a lovely seafood dish. With Francesc being a third generation fishmonger and Ribera being fourth generation, these two fish sellers have learned what it takes to feed the city and give the people what they want. Their produce has been used in making the paellas you would find in tapas bars for years and thanks to local producers like these, they will ensure paellas are made in the traditional way for many years to come.
Opening times for both
Tuesday to Friday 8:00-20:00
Saturday 8:00-15:00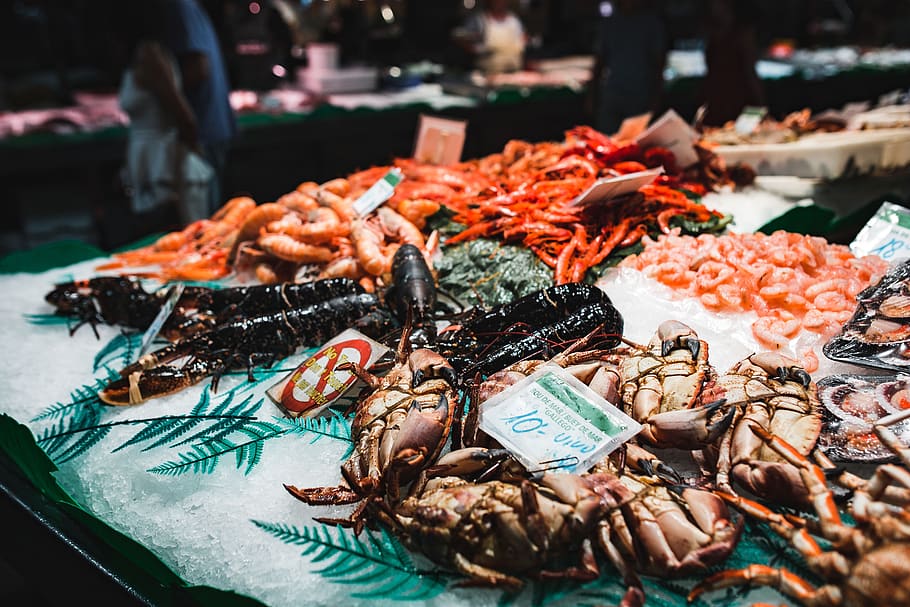 Peixos Frederic are another fishmonger that sell traditional products in Barcelona. This shop has a rich history, dating back to the early 20th century with the current owners' grandmother, Maria Barcelo Segarra. Currently, after inheriting the fishmonger from her parents, Frederic and Rosalia, another married couple are providing some of the best fish in the city. With plenty of fish from the Costa Brava and Costa Catalunya, there is an abundance of fresh fish for you to enjoy. They have two stores in the city and even do online deliveries! Try some of their popular Shrimp now!
Store one:
C/ Enric Granados n 98, Botiga 2
Tuesday and Friday 8:00-19:00
Wednesday Thursday and Saturday 8:00-14.15
Store two:
C/ Major de Sarrià 47, Baixos 1ª
Tuesday and Friday 8:00-19:00
Wednesday Thursday and Saturday 8:00-15:00
Cheese
If you did not already know, cheese is a big deal here in Spain, with Manchego being the nations favourite. As for Catalonia´s favourite cheese, Mató cheese is the go to if you are looking to sample some of the local cheese and even think about making the typically catalan dessert mel i mató!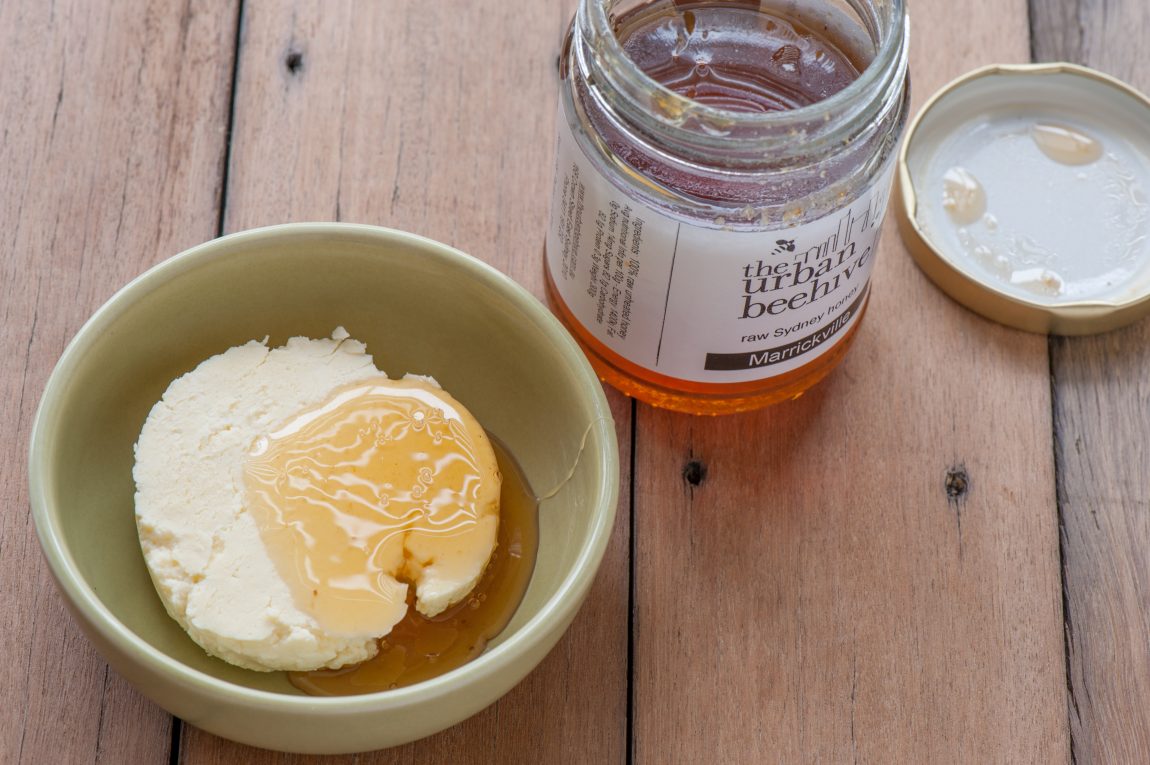 In 2000, this dairy shop was opened on the foundations of a butter making factory in the Gothic Quarter, since then they have become known for their cheese. Offering you a personalised and unique experience to try the most local cheeses on offer. From spontaneous in-shop tasting and back of the shop tasting to breakfast and large meal tastings, they´ve got it all! If you are feeling daring you can even try their cheese ice-cream! Overall, Formatgeria la Seu is a leading light in cheese trade in the city and if that sounds good to you then you should get there right away.
Opening times
Tuesday to Saturday 10:00-14:00//17:00-20:00
Sunday closed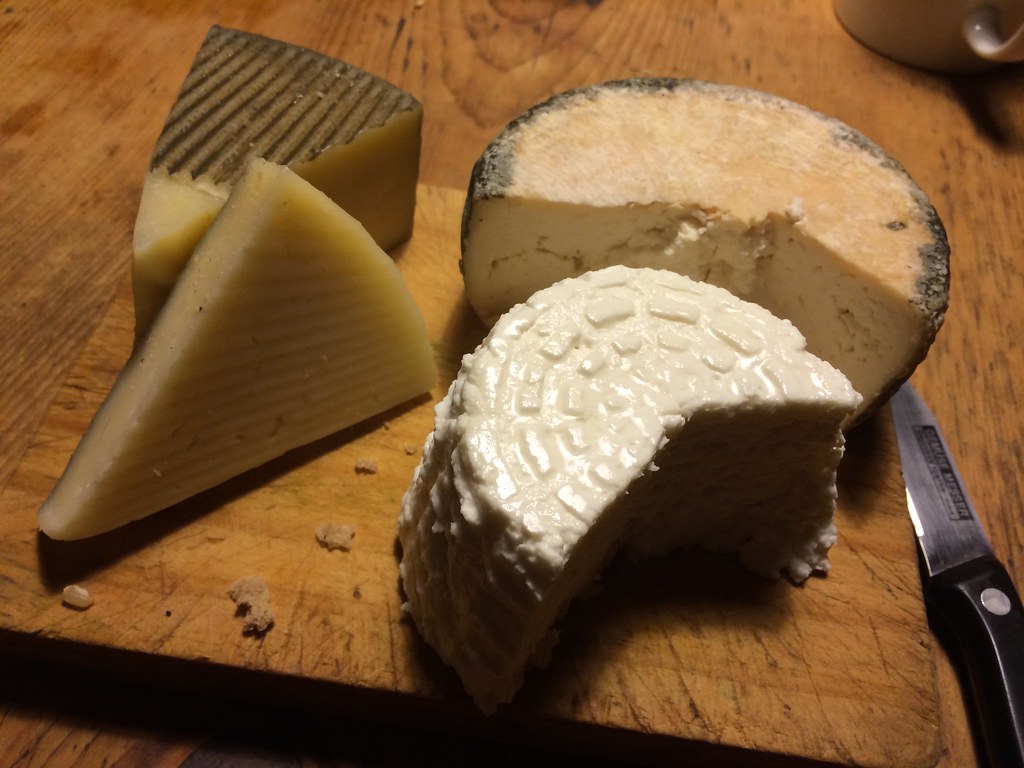 Opening in 2014, Can Luc offers a range of artisan produce from all over the world. With most of their cheeses being from France and Catalonia! This modern take on a very traditional shop gives everything a cheese-lover deserves… lots of choice! In addition to the cheese they sell, they also offer butters, cream, cheesecakes and yoghurts. They have six cheeses from all over Catalonia on offer, with the Cantell goat´s cheese being sourced from Barcelona! The other five are produced in neighbouring cities and towns. You should definitely try out all 6 before buying your traditional Catalan food! Making the most of their expertise, Can Luc offer an array of wines that complement their cheeses. Take on board their expert advice and thank us later!
Opening times
Monday: 17:00 – 21:00
Tuesday to Saturday 10:00 – 14:30 / 17:00 – 20:30
Sunday closed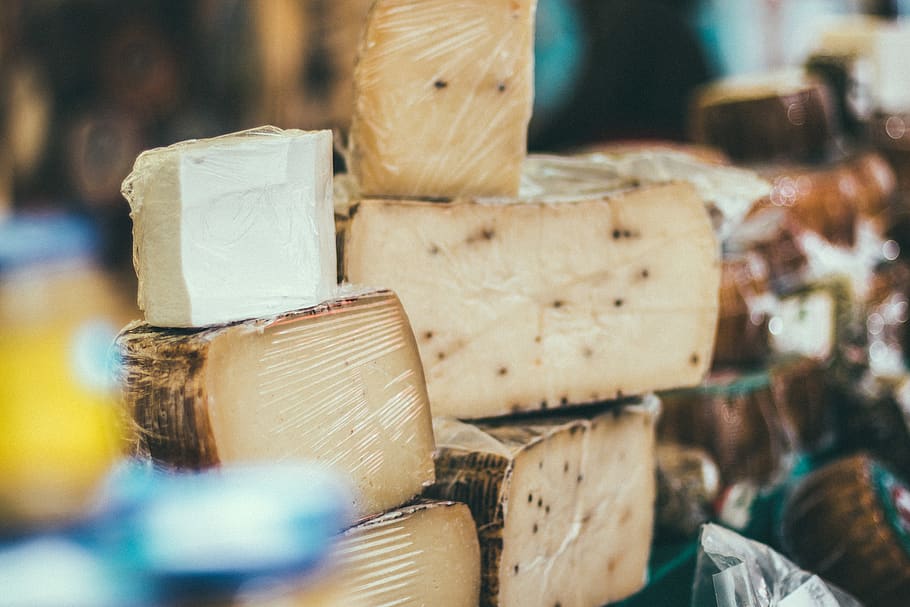 Llet Crua is a small and intimate cheese selling company. They pride themselves on selling small-scale produced cheeses that give you a sense of happiness and the peace of mind that you are right to enjoy the cheese that has been produced sustainably. They are sellers of Mató, another local cheese that you cannot pass on the opportunity to try! Xevi, from Girona and Maria, from Madrid as well as being half American, make a great team. With Maria spending some time in Poughkeepsie, New York and Xevi learning from her, both have a good level of english and will be more than happy to help you find the perfect cheese delight. We´d reccommend not filling up too much on the bread with tomato during each taste!
Opening times
Mornings: Tuesday to Saturday from 10:00 a.m. to 2:00 p.m.
Afternoons: Tuesday to Friday from 5:00 p.m. to 8:30 p.m.
Sunday and Monday, closed