Located in front of Barceloneta beach, among the beach bars (chiringuitos), lies an icey cold surprise for you and friends. IceBarcelona is quickly becoming a must-see attraction in the city where anything is possible. With a unique bar experience and in a beautiful setting, it is not hard to understand why people visit here every time they visit Barcelona. It is especially popular during winter in Barcelona, as the exciting chill it brings can get anyone in the festive mood. Let´s find out more about the world´s first ice bar on the beach!
What to expect at IceBarcelona
Upon entry to this wonderland, you will be given a jacket and some gloves to keep you warm… but we still recommend some more layers! Then you can explore IceBarcelona. One of the main attractions that this place has to offer is its themes. The theme for 2019 is the 80s! With the theme running throughout, you can enjoy an ice-cold beverage whilst enjoying songs from Prince to the Pet Shop Boys. The theme of the ice bar Barcelona´s are inspired by everything that you could associate with that decade, country etc… For the 80s, 2019 at IceBarcleona was all about video games, movies, and of course … music. We cannot wait to see what theme will be chosen for 2020! Also, a popular feature of these themes are the fact that you can help choose the music as a DJ! With an open playlist for you to add your favourite hits related to their theme, you will have great fun all night long!
Icey decorations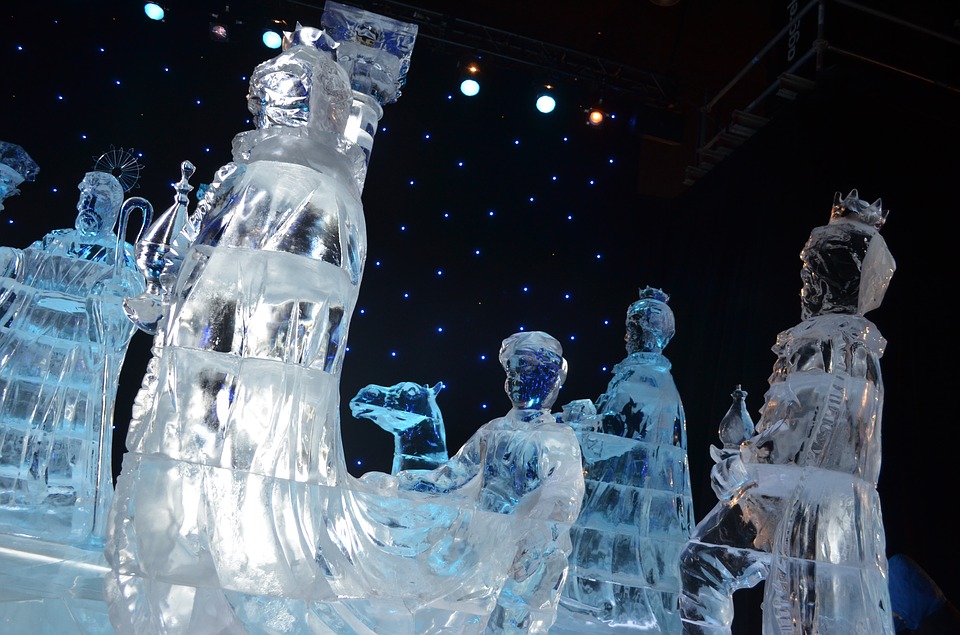 In addition to this, the bar has ice sculptures located in every corner. Making this bar, come museum, a truly unique place to come for a drink in Barcelona. From gorillas and other animals, to the infamous Pennywise clown of the hit film, IT, the sculptures are truly works of art and are even worth the visit alone! They are maintained by the same renowned artists that made them until they are replaced in April and October, so you might want to bear this in mind: Christmas is one of the best times in the year to go!
Drinks available at IceBarcelona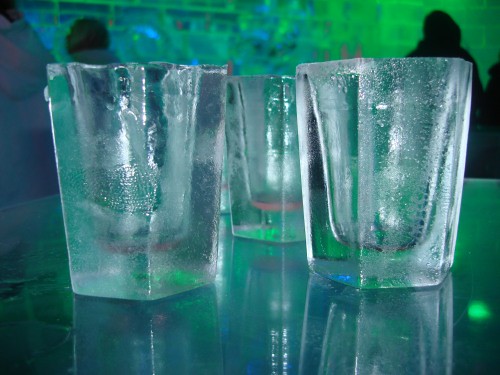 Now, for the most important part… the drinks on offer to you in IceBarcelona. With careful consideration put into the menu, the organisers behind these ice bars have taken into precaution of some drinks exploding when being stored in sub-zero conditions, meaning that the only fizzy drinks on offer ther are beers. Therefore, you´ll just have to try their specialised cocktails that are safe, tasty and easy to drink!
Tickets and pricing information
You do have to pay to enjoy the ice bar, with a drink usually included in the price of the ticket. They do offer some discount, dependent on age and student status. The best news we can bring you is that Under 5s go free! Making this ideal for families who want to spend time together braving the elements.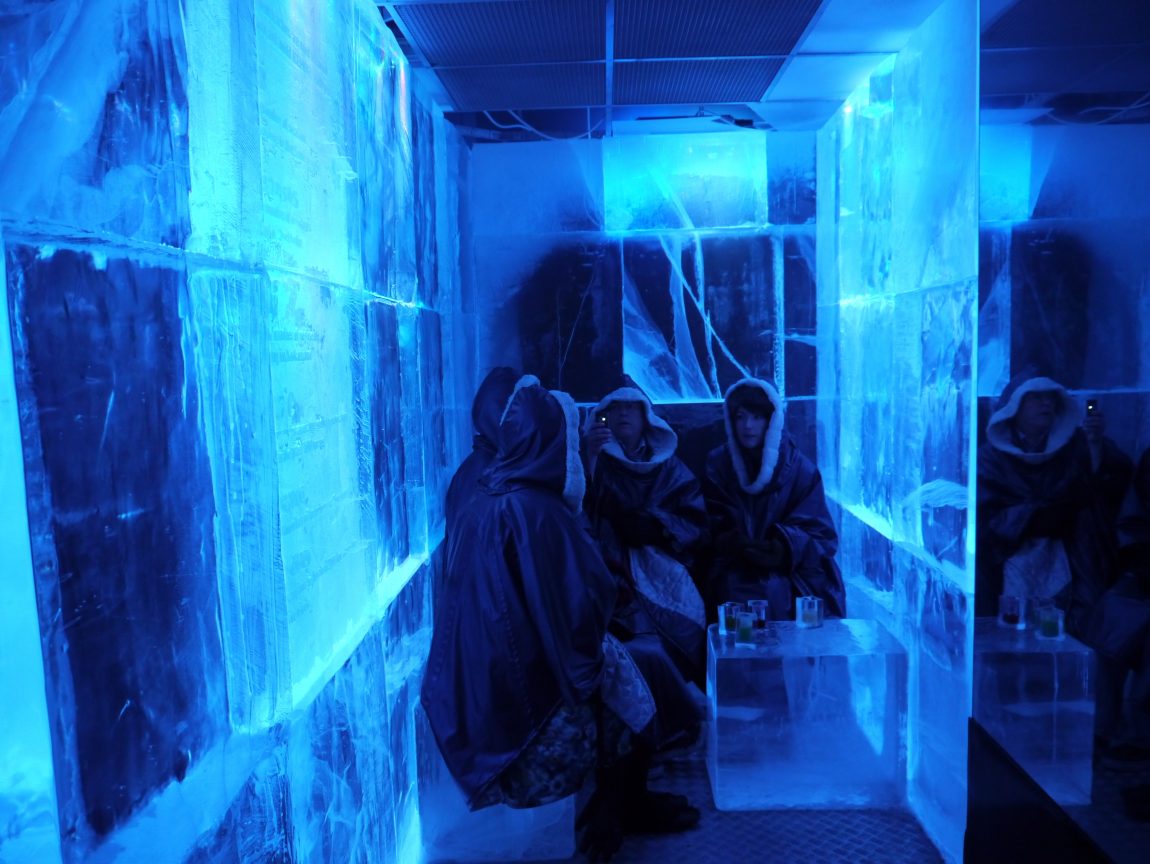 In addition, it is good to know that if you book online, then you will also receive discount. Although it is not compulsory to book in, nor is it too busy to drop in when you´re by the beach and enjoying the heat of the Mediterranean Sea.
Please Note: If you plan on coming in a large group then it is best to book before.
IceBarcelona opening times:
Monday-Sunday 12pm-3am
24th December 12.00pm-7.30pm
25th December 7.30pm-3.00am
How to arrive to IceBarcelona
Metro: L4 – Ciutadela / Vila Olimpica
Bus: 36 – 45 – 59 – 71 – 92 – D20 – V21 – V27 – N0 – N6 – N8
Parking: Carrer de la Marina (Casino) – Ramón Trias Fargas 2