Before we learn about the history of the fixtures between FC Barcelona and Real Madrid, we must understand the fact that they have been the bitterest of rivals ever since their first encounter in 1902, when Barcelona won 3-1 in the Copa de la Coronación; which is now La Copa del Rey.
Following this, we will look to tie connect the dots that have led to this fierce rivalry that will next take place on the 18th December, a date once changed that drew some parallels to the climate in years gone by.
The early days of El Clásico
Copa del Generalísmo
The first truly controversial moment that gave a new meaning to El Clásico was the 1943 Copa del Generalísimo semi-finals. This tie was played in 1943 and was to be played out over two legs. The first leg saw FC Barcelona comfortably win 3-0. Yet, the Madrid press claimed spread lies that the result was the fault of the referee, the poor challenges of Barça players and even the atmosphere of the stadium as making for an environment in which Madrid could not play. This press was the only thing that fans back in Madrid heard, they were not impressed.
In the build up to the second leg on 13 June 1943, FC Barcelona fans were banned from travelling and Madrid fans went to the stadium, armed with whistles, coins and stones. The Barcelona players were hounded by the fans; coins and rocks were thrown and they were jeered throughout. Within the first half an hour, Madrid were 3-0 up. From here, the hostile environment drew to a halt any real football, with Real Madrid winning 11-1 in the end- the largest win in this fixture. From that moment, competition turned into hatred between the two clubs and everyone associated with them.
Di Stefano
The rivalry took a new pasture during the 1950s when Barcelona agreed a deal with River Plate, in Argentina, to sign their player, Di Stéfano, who was on loan at Los Millionarios in Bogotá, Colombia. The Colombian team were invited to Real Madrid to play a tournament in 1952, where they won and beat Los Blancos in the final. Real wanted to sign the star of the tournament, Di Stéfano. Yet, due to a pre-contract agreement with Barça, a huge dispute ensured. FIFA intervened and decided that both clubs had to share the player in alternate seasons; with Real going first. Barcelona's president was distraught and forced to resign by the Barcelona board, the interim board decided to end the contract as a means to end the conflict- some argue that political powers influenced this. Signing in 1953, Di Stéfano went on to become an integral in the subsequent success achieved by Real Madrid. With him, Madrid won the initial five European Champions Cup competitions. He himself scored 216 league goals in 262 games, a feat that has only since been surpassed by Raúl and Cristiano Ronaldo. He was a generational talent for Real and FC Barcelona knew that he should have been their´s.
Cruyff
Another transfer saga that fuelled this rivalry was the transfer of Dutch player Johan Cruyff, from Ajax in 1973. He was a successful player in Holland and attracted interest from clubs all over the world. In his first El Clásico on 8th January 1974 he marked his arrival with a stellar performance as FC Barcelona demolished Real Madrid 5-0 at the Santiago Bernabeu. Barcelona went onto win their first La Liga in 14 years that season, with that famous win seen as the turning point.
In addition to the success Cruyff and Barcelona enjoyed, they would rejoin in 1988 until 1996, this time with Cruyff as manager. Under his leadership, FC Barça´s La Masia academy became the heart of Barcelona´s success from then up until current day. With names like Pep Guardiola, Xavi, Iniesta and, of course, Leo Messi (Top scorer of in El Clásico with 26 goals, as of 17th December 2019). The work of Johan Cruyff has and will continue to leave an impact on this fixture forever.
Modern highlights of El Clásico
Figo
After establishing himself as La Liga´s best player during his time at Barcelona, Luis Figo was the difference between FC Barcelona and Real Madrid. Then, in 2000, the Portuguese player made a pre-contract agreement to Real on the condition that Florentino Pérez would become the next Real Madrid president. Figo would stand to earn $2.5 million if the transfer became reality. Pérez won the elections and the only way in which could only have been broken would be with a €30 million buyout from Barcelona. All the while Figo called for calm and lied to the Barça fans. Once he had completed the move to Madrid, the fans of Barcelona were livid. In the El Clásico of 2002 at the Camp Nou, Figo was targeted by players and fans. With bottles, coins and even a pig´s head thrown at the player. Even though the match ended 0-0, the match will be remembered as the return of Figo.
Ronaldinho

In November 2005, Ronaldinho, of Barcelona, received a standing ovation from Madrid fans at the Santiago Bernabéu. What did he do to earn this? Well, he dribbled through the Madrid defence on two occasions to score two goals in a 3–0 win, Madrid fans paid homage to his performance with applause. This breath-taking performance was one of a few occasions when one set of these two rival fans has had to simply admire an opposing player playing a class above the rest.
Leo Messi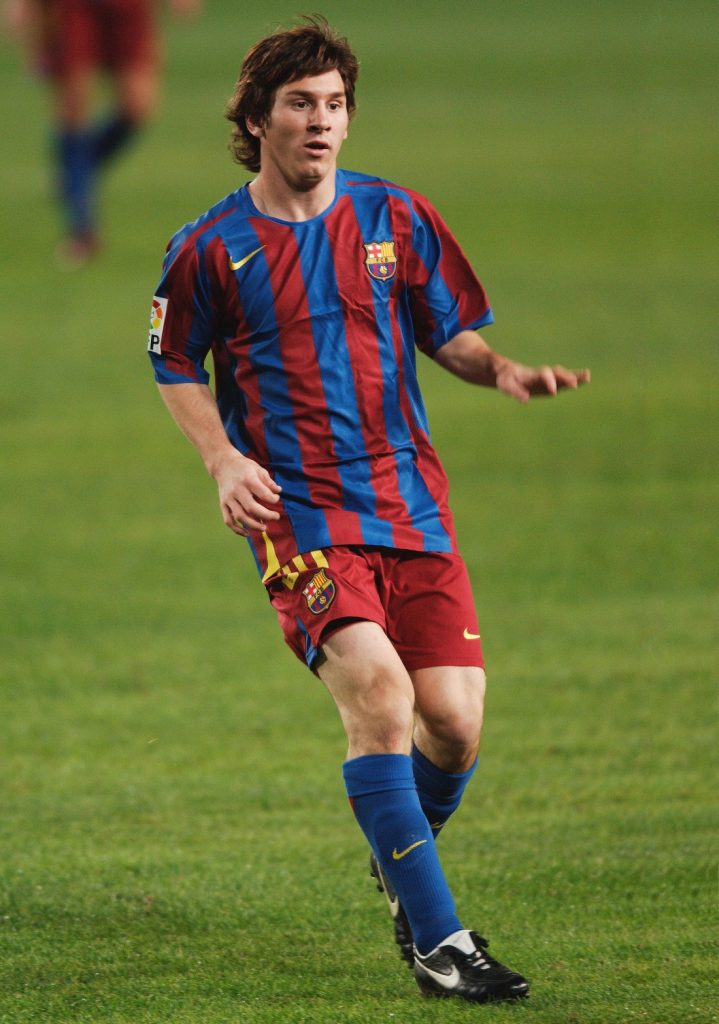 At the tender age of 19, Leo Messi scored a wonderful hat-trick in a 3-3 draw between the two teams at the Camp Nou in 2007. This is when Messi made his mark. In the biggest fixture and on the biggest stage, the teenager seized his opportunity and has since been terrorising El Clásico fixtures. That is, at least, until Cristiano Ronaldo joined Real Madrid in 2009 and changed the rivalry into a global spectacle between two of the best players of all time.
Pep Guardiola vs Jose Mourinho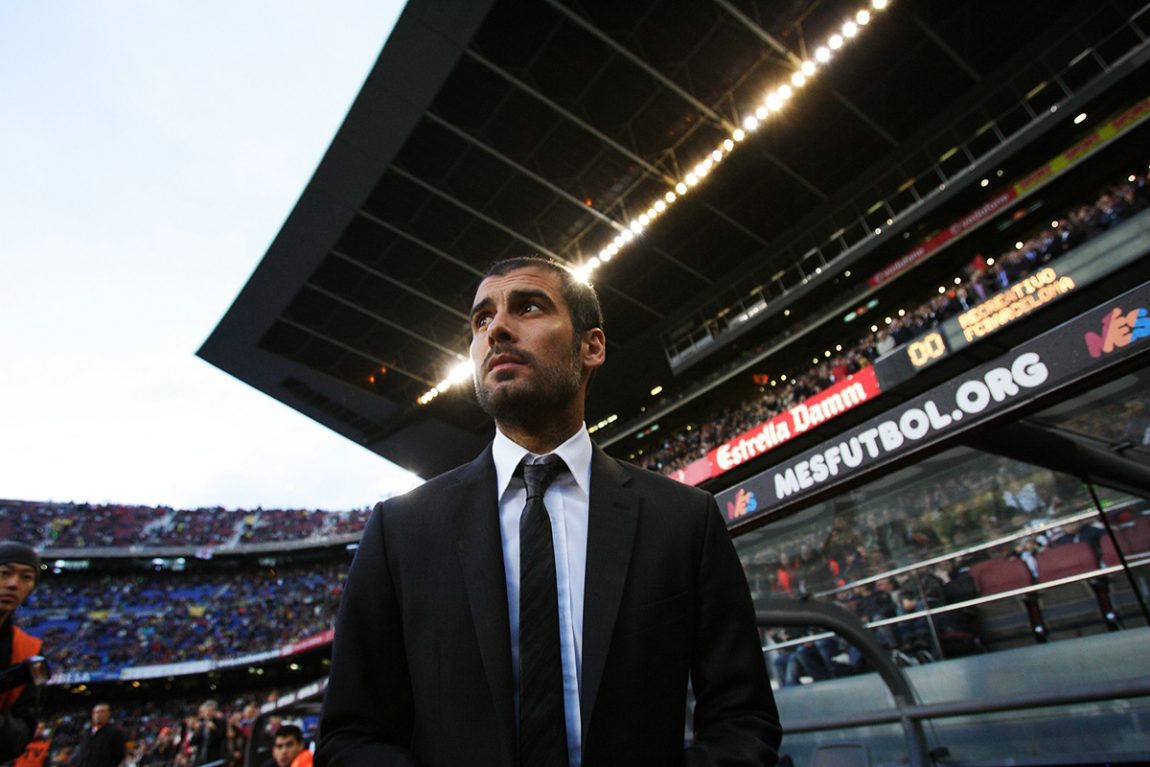 The 2011 Champions League semi-final between Real and Barcelona can be seen as two of the best teams at that time, coming together in the biggest tournament in world football. Mourinho, manager of Real, and Guardiola, manager of Barça, did not like a single thing about each other. The mind games were in full swing in the run up to the first fixture at the Bernabeu and it was anyone´s guess as to who would edge it. Arise Leo Messi. Two late goals from Messi put Barca 2-0 heading into the Camp Nou second leg. Here, Barça held onto a 1-1 draw and won 3-1 on aggregate. In extra time, Barcelona player, Eric Abidal, entered the pitch after successfully beating cancer; it was the perfect night for Barça in every way. They followed up this magical night by beating Manchester United in the final. Yet, everyone in the city remembers that they delayed Real from achieving their 10th European title, La Decima.
Where to watch
With the next El Clásico approaching, lets look at some of the best places to watch the most unforgettable fixture in the calendar:
– L´Ovella Negra
– Jai Ca
– La Taverna de Barcelona
– Flaherty´s Irish Bar
Overall, the rivalry between FC Barcelona and Real Madrid transcends football. With the fixture being subject to changes to the environment in which the game is played. It has been the biggest fixture for almost 100 years and does not look like it is going to stop being that any time soon. Great players come and go, yet El Clásico remains as the greatest game in footballing history.