If you're only in Barcelona for one day, whether you've come by cruise or on the way to another destination, it can be hard to decide how to make the most of your time. So here we've outlined an action packed day, and while it still only skims the surface of what Barcelona has to offer, it will ensure that you hit most of the must-see spots while also getting a sense of the rich culture of the city during your short visit. If you follow this guide, you'll leave with a good taste of this magnificent city, and chances are you'll be itching to come back.
1. Brunch and Cake and Port Vell
Start the day with a brunch as beautiful as it is delicious at Brunch and Cake, located right on Port Vell at Passeig de Joan de Borbó, 5. Chances are you'll dock your cruise ship near here, so its an easy way to hop right into the action. Once you've finished your meal you'll be in the perfect location to take a stroll down one of Barcelona's most iconic sites, Barceloneta beach, where you can soak up the sun, dig your feet in the sand, and browse the souvenir shops and street vendors.
Be sure to find your way up to the terrace hidden at the top of the Museu d'Història de Catalunya, right across the street from Brunch and Cake. Enter the museum and take the elevator to the top floor… you'll see the restaurant first, but to the right of the restaurant is La Terraza. This magnificent panoramic view of the port will take your breath away!
2. Las Ramblas and Plaça Catalunya
Next, take a stroll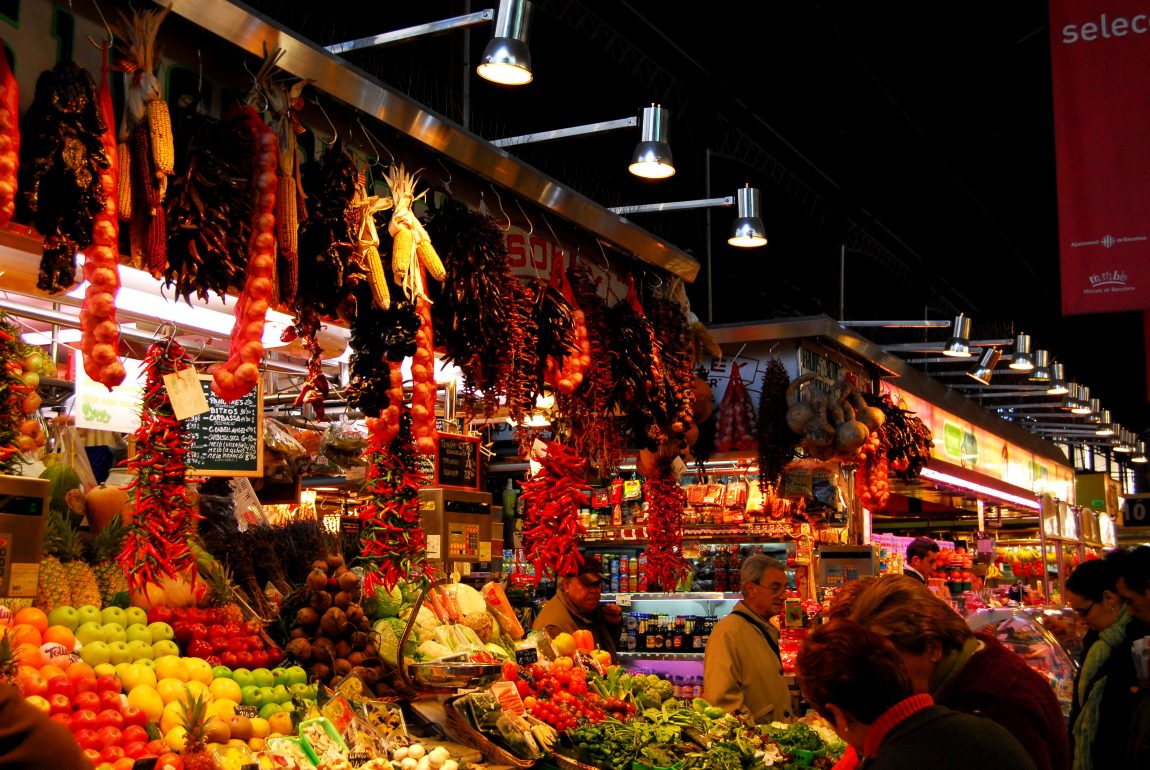 down up of Barcelona's most renowned streets, Las Ramblas. It runs right from the port to the center of the city. It is home to plenty of stores, ice-cream stops and street performers, so walking up it is an activity in itself.
If you've worked up an appetite walking so much, stop in to the famous La Boqueria Market for a colorful cup of fruit or a delicious empanada along the way. You'll end up at Plaça Catalunya, one of the most famous and central plazas in Barcelona.
Plaça Catalunya connects just about everything in the city, so it is the perfect place to pop onto the Barcelona hop on hop off tour, which will ensure you get to all the sights you want to see during your short trip to Barcelona.
3. Hop on Hop off tour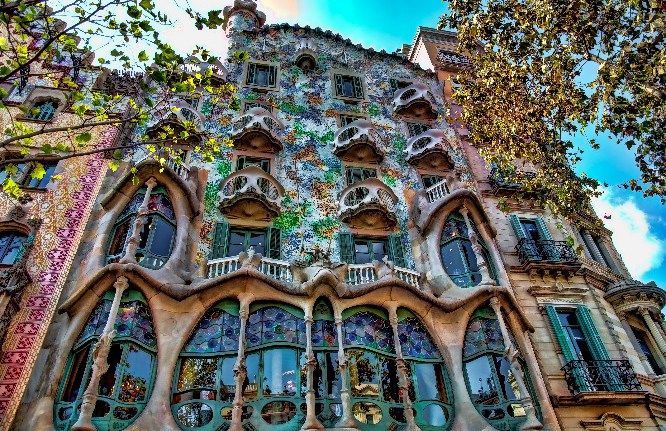 On the Barcelona Hop on Hop off bus tour you'll be able to see everything from the Arc De Triomf to Camp Nou for the sports fans of the family. An all encompassing tour of the city, this is the perfect activity for people visiting Barcelona on a cruise, weekend visit, or day trip. Stay on for as long as you like or hop off to get a closer look at some of the spectacular sites.
Be sure to keep an eye out for Casa Batlló and La Pedrera, a couple of Gaudí's most renowned works. You can't leave your day in Barcelona without witnessing the dramatic modernist architecture, especially of the infamous Antoni Gaudí.
5. Picasso Museum or Gothic Cathedral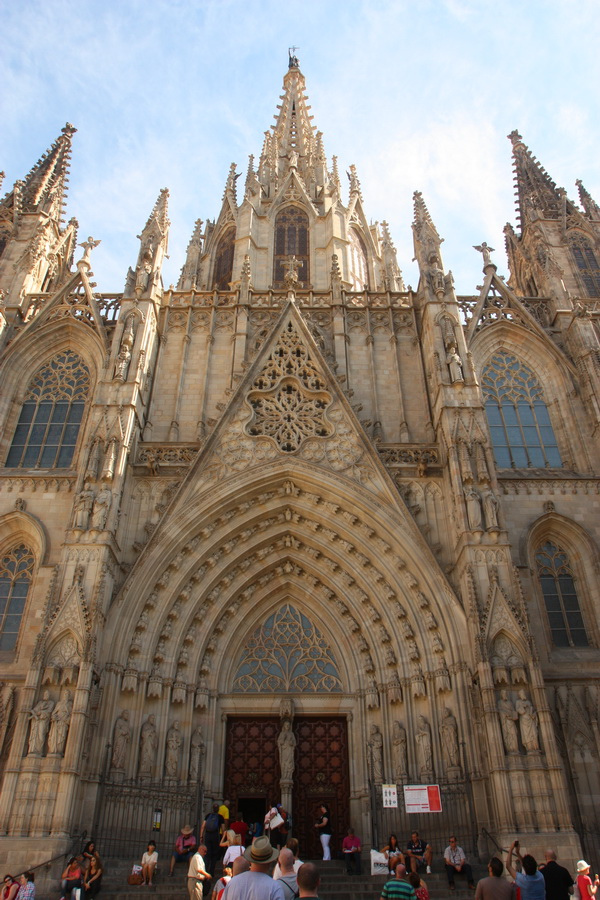 Unfortunately, with limited time, you'll have to make a few choices. Nobody likes choosing between equally amazing sites, but in a short day visit it must be done. Either head to El Born area where you can check out the Picasso Museum and the Santa María del Mar church, or the Gothic Quarter where you can see the remarkable Roman ruins and the Gothic Cathedral.
If you go to the Gothic Quarter, be sure to hit the Art Montfalcón for some quality souvenirs. Keep an eye out for the Plaça de Sant Felip Neri, a baroque style square surrounded by Renaissance style houses. This square was built on top of a medieval cemetery, and you can still see reminders of the Spanish Civil War around the plaza.
If you choose to go to El Born, hit the Passeig del Born, located between the Born Cultural Centre and the Santa María del Mar Church. This old promenade used to host medieval festivals, fairs, jousting matches, and on a darker note, in the 16th century was where many condemned by the Inquisition were executed.
Both places are rich in historical, cultural and artistic beauty, so we'll leave you the choice of which to do on your one day in Barcelona!
6. Sagrada Familia
The Sagrada Familia is the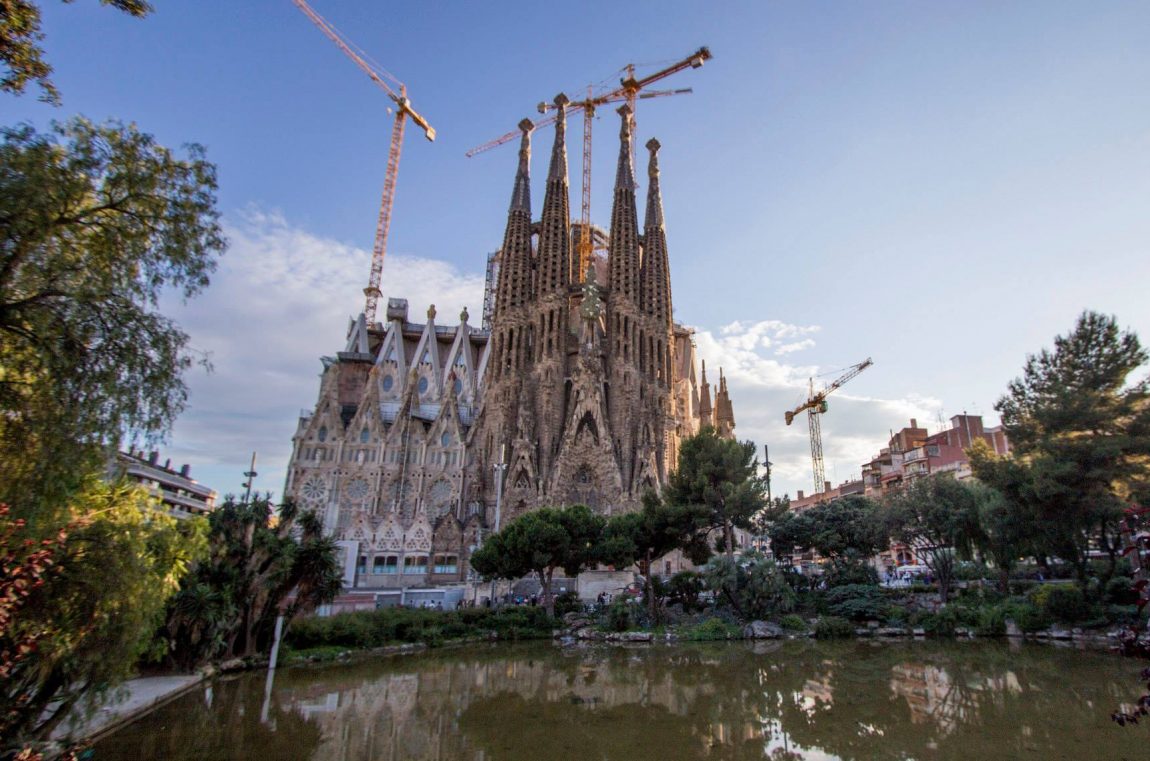 ultimate Barcelona must-see. This Roman Catholic Church is arguably one of Gaudí's most famous and extraordinary creations. Composed entirely of tiny, strictly thought out details, this massive landmark has taken over a hundred years to build (and still going!) for a reason. You'll be amazed by the sparkle of the illuminated space as the bright Barcelona sun shines through the artful stained glass windows.
7. The Ciudad Condal restaurant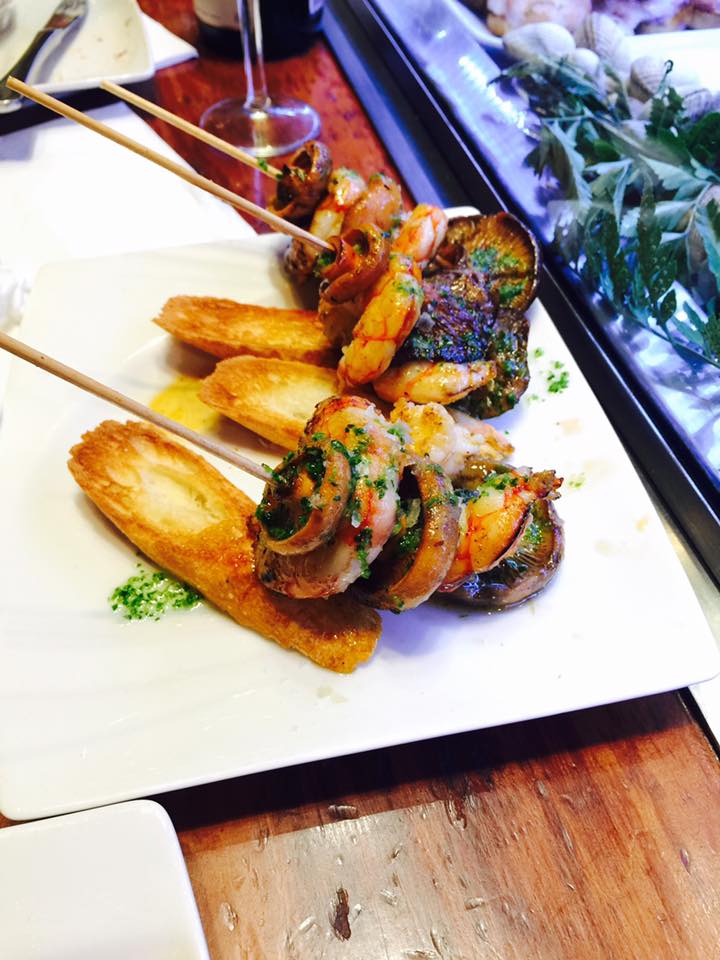 After packing so many cool activities into the day, its time to rest your feet and fill your belly. In a city as culturally rich as Barcelona, food is a major part of a visitor's experience. Your day in Barcelona wouldn't be complete without trying some delicious traditional tapas!
Stop at the Ciudad Condal restaurant, located right on the corner of Rambla de Catalunya and Gran Via de les Corts Catalanes, in the very city center. With an extensive menu, and some sensational sangria, this is the place to go to try some patatas bravas, calamares, Catalan escalivada and much more. We suggest you try to get there on the early side, before 1pm for lunch and before 9pm for dinner, as this restaurant is so popular that lines can be long. It's definitely worth the wait, though!
8. Montjuïc Magic Fountain Show

If your cruise leaves after dark or you're here overnight, be sure to catch a Montjuïc Magic Fountain show. This is the perfect way to top off your short trip to Barcelona. The remarkable fountain dancing to music and illuminated by streams of pink, blue, green lights is nothing short of spectacular. Sure to be a hit with children and adults alike, this is a must-see if you get the chance.
When your time is limited and you're exploring a new city with more to offer than anyone really knows what to do with, it's crucial to have a plan. There's no way you won't want to come back to this dazzling city if you follow the recommendations on this one day cruise guide!