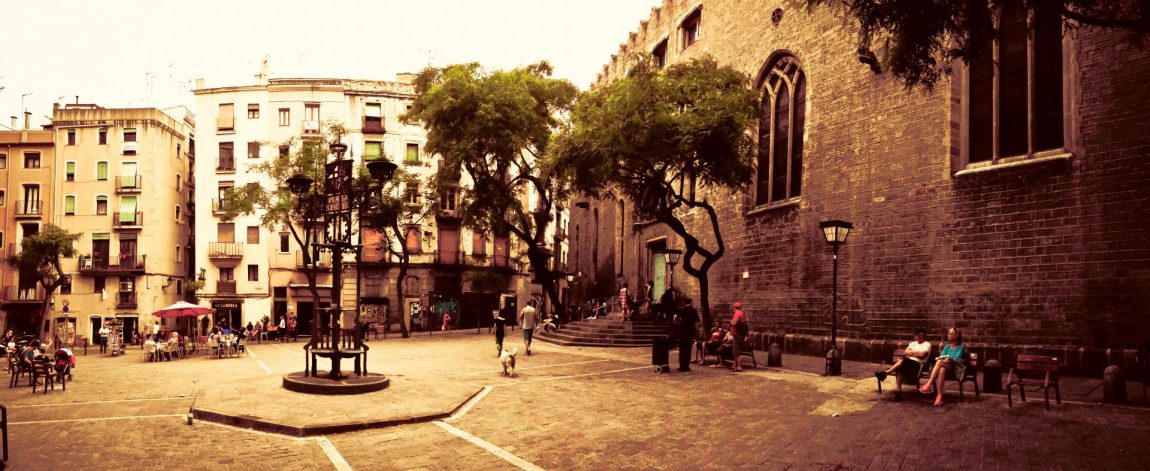 El Born is a neighbourhood which has constantly transformed throughout its history. Originally popular with the noble class, it is now famed for contemporary art and trendy styles. Situated just outside of the original city limits of El Barrio Gótico, this town in the heart of Barcelona is home to some of the best attractions in the city. El Born is well known for its picturesque alleys and intimate passageways dotted with hidden restaurants and one-of-a kind boutiques. The area is also home to plenty of amazing architectural gems such as the Santa María del Mar church and the Picasso Musuem.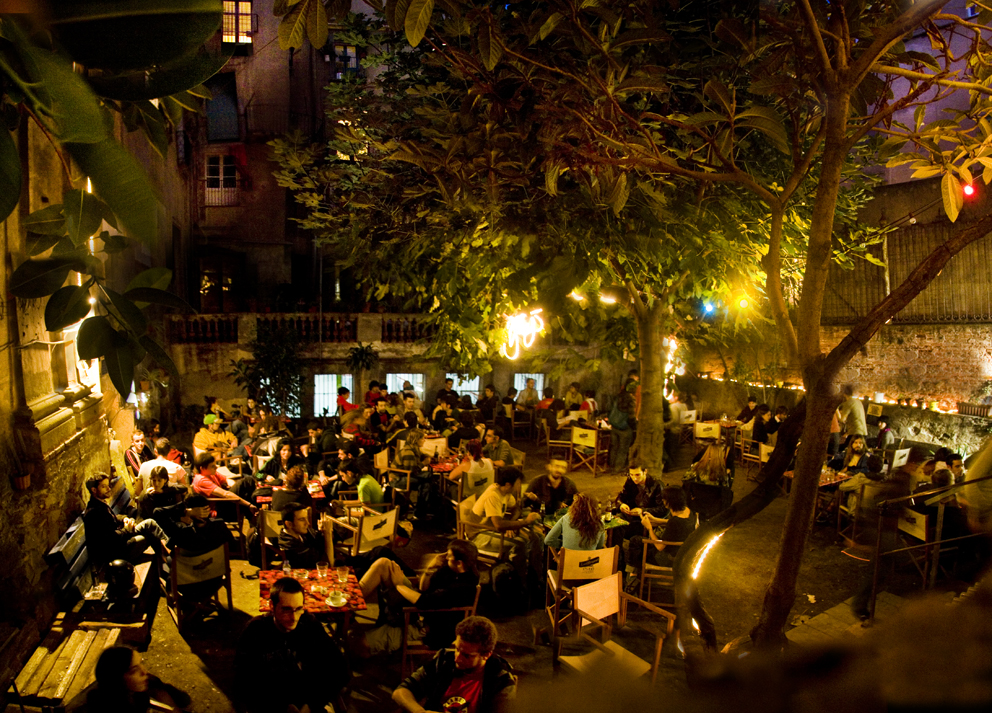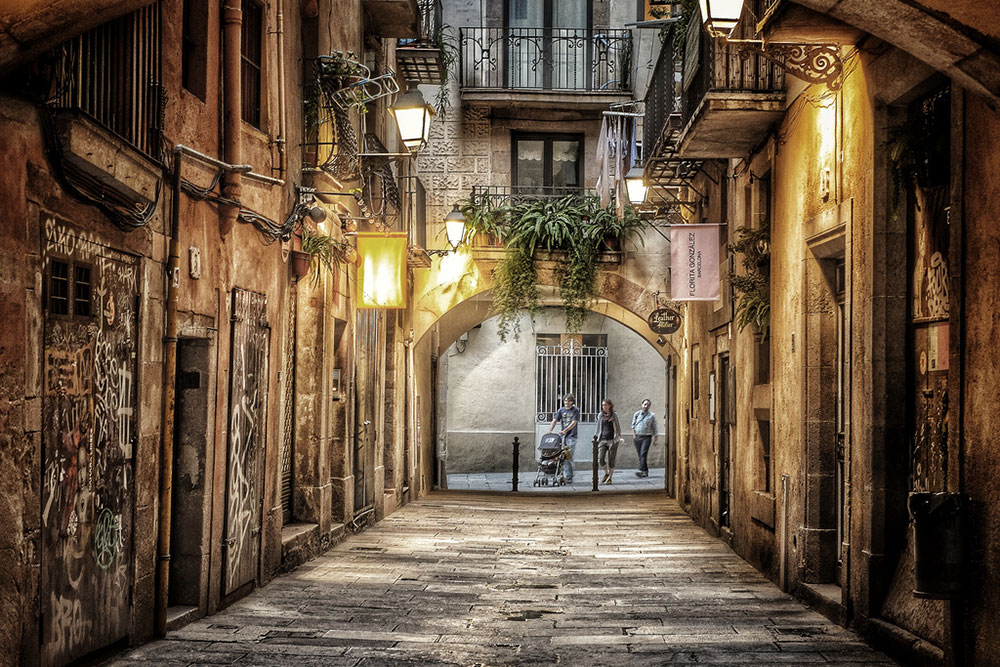 Fashionable bars and boutique shops line its medieval streets and are usually bustling, night or day. Gastronomically speaking, you're spoiled for choice in El Born for great places to eat with cuisine from all over the world on offer around every corner. Passeig Del Born, seen above, is one of the best examples of this. Its buzzing terraces and busy street ooze with life. This street actually goes back to Medieval times when the area was used for jousting competitions.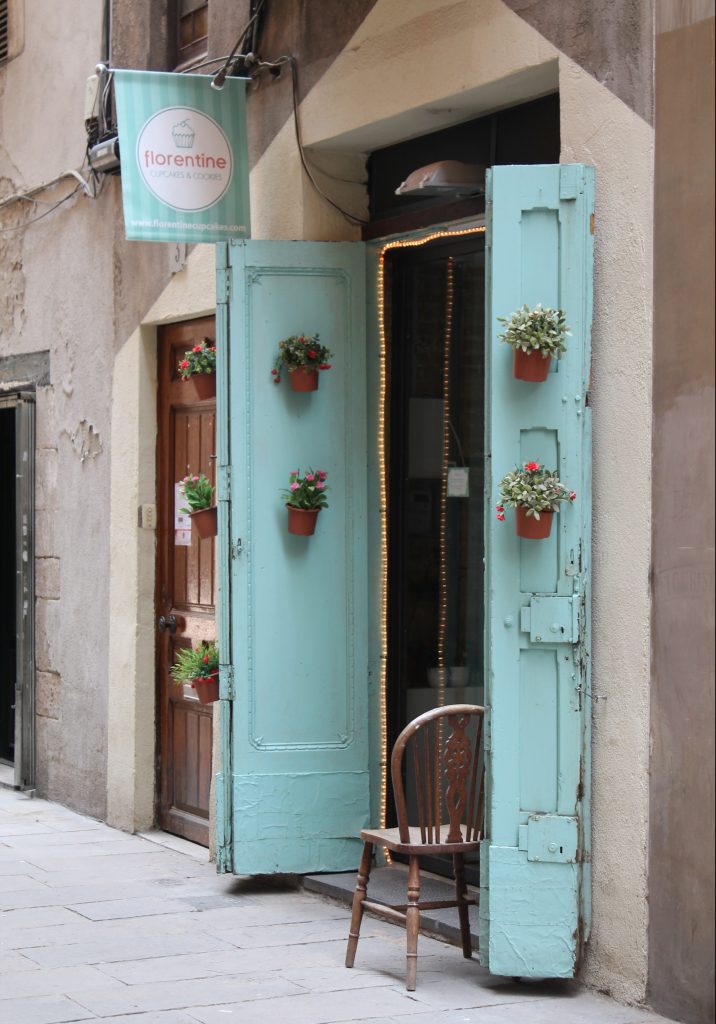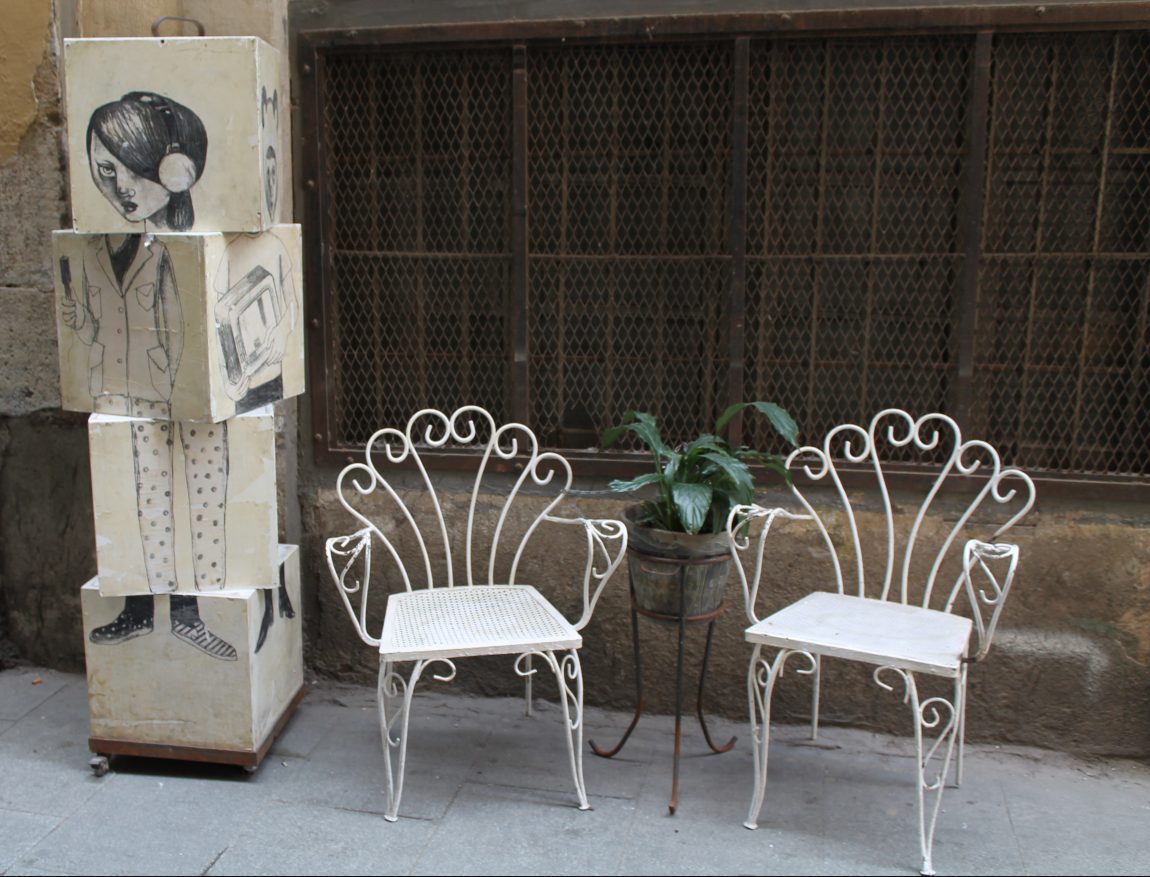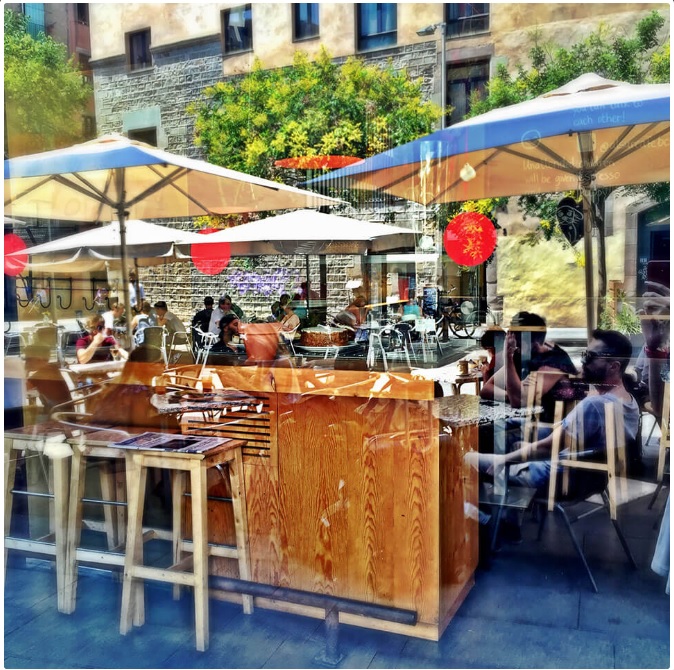 El Born is home to a great number of must-see places. The area is full of historic buildings such as the Santa María del Mar church, originally constructed as a beacon for sailors and fishermen in the Medieval times, and the Picasso Museum, where you will find a collection of over 4000 works housed in 5 spectacular palaces, built in the 12th and 13th centuries.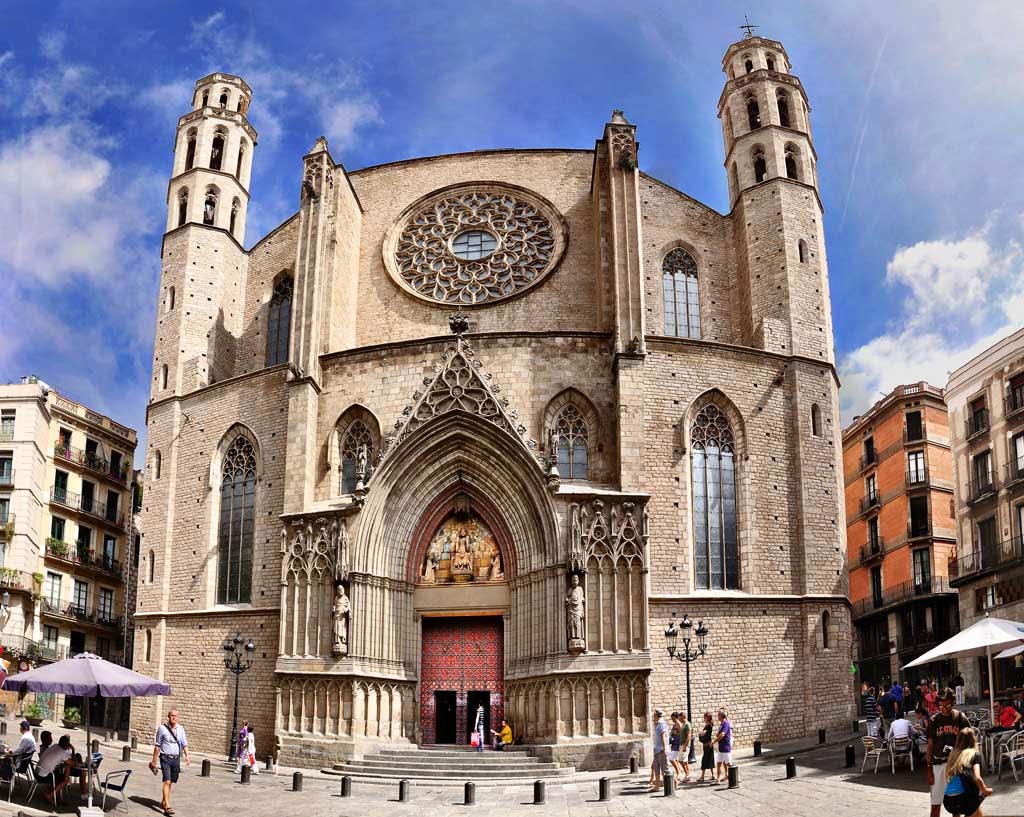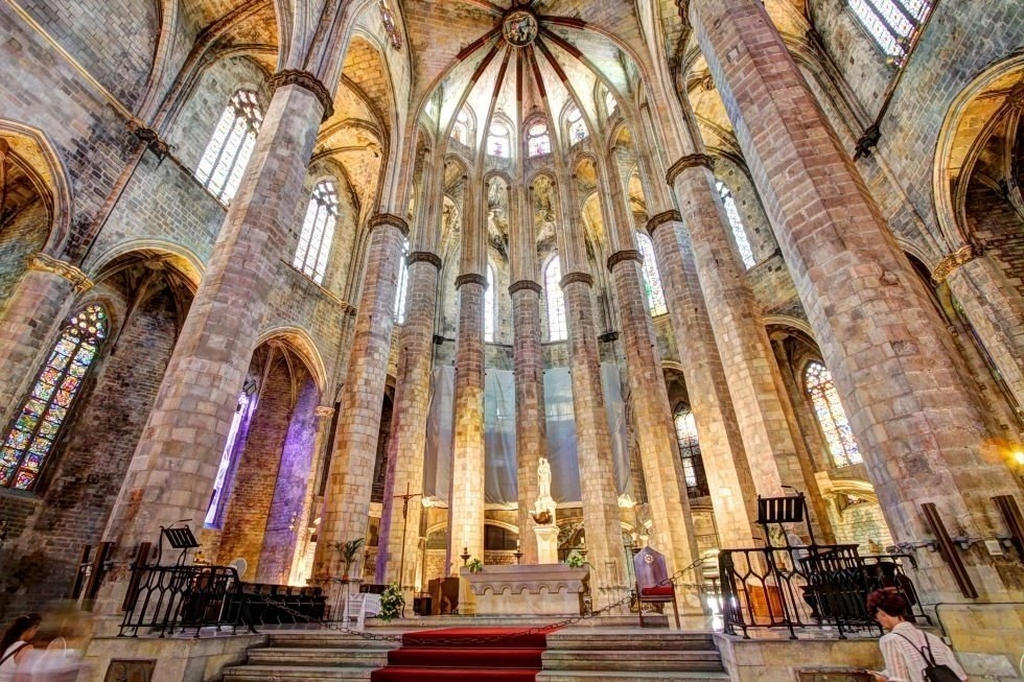 Just a stone's throw from El Born, although actually in the Sant Pere neighbourhood, you can marvel at the Palau de la Música Catalana, one of Barcelona's most amazing examples of modernist architecture.  Not surprisingly, the concert hall has been recognised as a UNESCO World Heritage Site.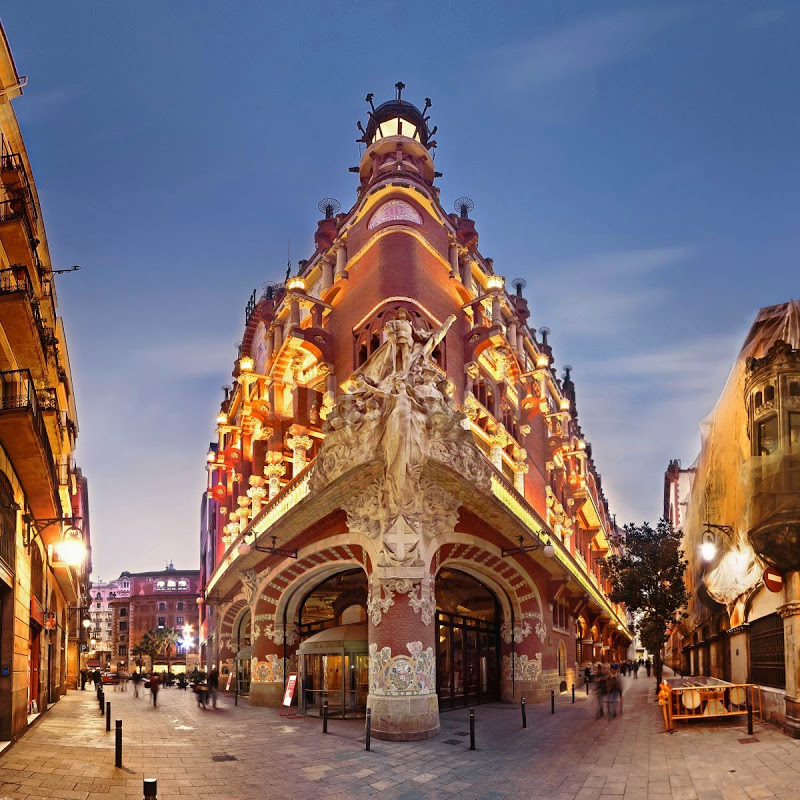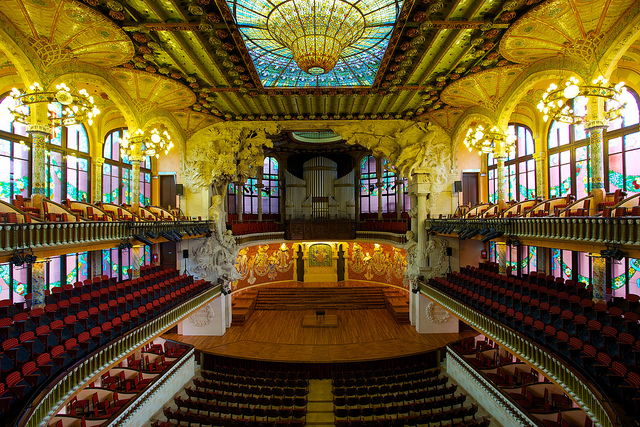 Spain is famous for its vibrant markets and El Born is no exception.  Here you will find The
Mercat de Santa Caterina
, a far more tranquil alternative to the famous
Boqueria market
. There has been a local market on this site for hundreds of years and was recently renovated back in 2004.
The second 'market' in El Born, isn't actually a market at all anymore! The Mercat del Born, the largest covered square in Europe, has now been transformed into a cultural centre with the main purpose of preserving recently discovered Medieval ruins. The cultural centre also serves as communal heritage space where exhibitions of both national and international significance are held with anything from history to art on the menu.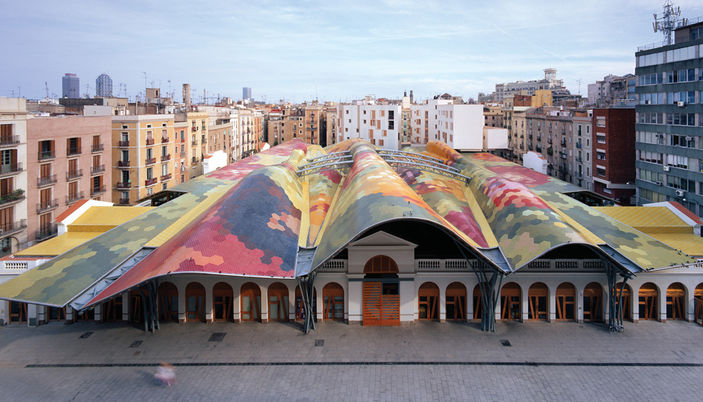 The neighbourhood is bordered by the beautiful Ciutadella Park on one side and the Gothic Quarter on the other. You're never too far from a metro station and in walking distance of the beach! El Born really has it all.