Barcelona is a city that ignites the senses with its vibrant culture, stunning architecture, and a culinary scene that is nothing short of extraordinary. While the city is renowned for its paella, tapas, and seafood, there is one delightful and often underrated culinary delight that deserves its moment in the spotlight: sandwiches. Yes, you heard it right! Barcelona offers a variety of delicious, handcrafted sandwiches that cater to every taste bud and preference. So, join us as we embark on a delightful journey through the city's best sandwich offerings!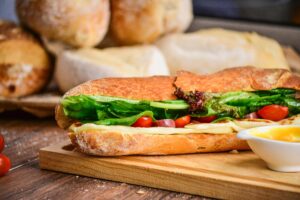 Bo de B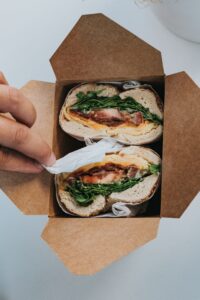 This delightful sandwich shop has taken the world of social media by storm, particularly on TikTok, and the reasons for its online fame are crystal clear! At Bo de B, you can savour a delectable sandwich for as little as €4.50. The staff use bread that is simply extraordinary, and they don't hold back when it comes to the fillings of each sandwich. 
Whether you are a fan of classic combinations or looking to explore unique flavours, this sandwich haven offers an array of options that will leave your taste buds dancing with delight. Additionally, their incredible patatas bravas make for the perfect accompaniment to these sandwiches. Be prepared for a long queue at this sandwich store, but it is worth the wait!!
Carrer Merce, Carrer de la Mercè, 35, bajos, 08002 Barcelona, Spain
Conesa Entrepans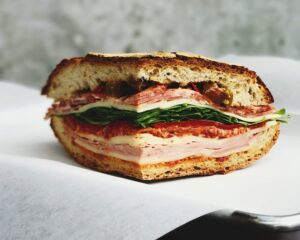 This enchanting sandwich shop prides itself on a menu where a remarkable 90% of the offerings are crafted with gluten-free bread, rendering it an exceptionally inclusive establishment. Conesa Entrepans was established back in 1951, and the store's culinary journey began with a focus on serving German sausages. However, over the years, it has seamlessly transformed into a culinary gem of a sandwich shop while continuing to utilise their incredible Frankfurt sausages.
Barri gòtic, Llibreteria 1 (Plaça Sant Jaume) 08002 Barcelona
Bar Sanz Bocadillos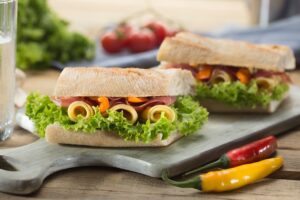 If you are searching for authentic sandwiches, then look no further than Bar Sanz. This family run sandwich shop offers a diverse selection of sandwiches, ranging from classic and traditional fillings to inventive and unique flavour combinations. 
Bar Sanz is a hidden gem that ensures an authentic culinary journey, and what's truly remarkable is that you can savour one of the exceptional sandwiches for just €4, making it a truly budget-friendly option. 
Carrer del General Álvarez de Castro, 5, 08003 Barcelona, Spain
Dillos – Bocadillos de Autor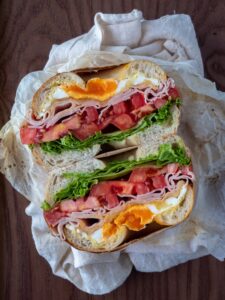 Dillos is another renowned destination for authentic sandwiches. Here, you can find a variety of sandwiches, all of which come accompanied by a side of nachos and a delectable dip. 
In addition to sandwiches, Dillos also provides an array of other options to suit different tastes, for instance, you can choose from fresh salads, hearty toasts, and healthy wraps, ensuring that there is something for everyone.
C. de Casanova, 189, 08036 Barcelona, Spain
Compà – Panini de Calabria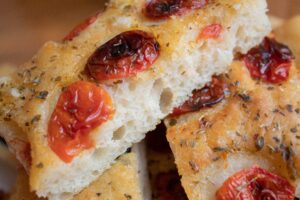 If you are after a sandwich with an Italian twist, then a visit to Compà is a must. This hidden gem is a haven for panini enthusiasts, where you can savour delightful creations made with mouthwatering focaccia bread and generously filled with a variety of authentic Italian ingredients.
Although the prices of this establishment are slightly higher compared to other sandwich spots, the quality and size of their food makes it a worthwhile investment!
C. de Sant Carles, 19, 08003 Barcelona, Spain
Savta Sandwich Shop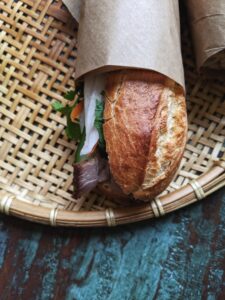 This lovely establishment is dedicated to crafting exceptional hot grilled sandwiches in Barcelona. The level of care and attention given to each sandwich is truly remarkable, and their consistent use of fresh vegetables and produce, guarantees you a flavourful experience with every bite. 
If, however, you are not in the mood for a sandwich, Savta Sandwich Shop also offers a tempting selection of burgers that are sure to captivate your palate. 
C/ dels Tallers, 76, 08001 Barcelona, Spain