If you have been to Barcelona before, it is very likely that you have enjoyed passing through the scenic streets of the Gothic Quarter. Enjoying the architecture, bars and city sounds. If you haven't been…. You can imagine why we love it here so much. However, when it comes to choosing a place to stay in Barcelona, it can be very difficult. This neighbourhood review will look to make the process simpler for you, by showing you what to expect when it comes to staying in the Gothic Quarter of Barcelona.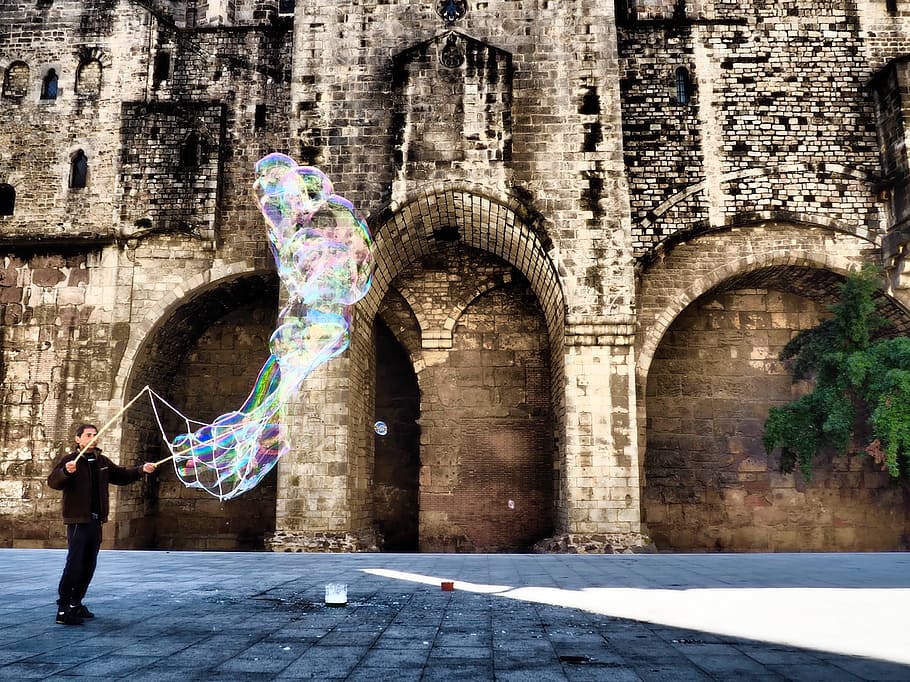 History of the Gothic Quarter
This part of the city has been of importance for hundreds of years, dating back to the Roman era, when it was known as Barcino, an important place to the Romans for its location by the sea, and as an entrance to the Iberian Peninsula. Throughout the years, the city has grown out from this point, as we can see with how the city grew in the middle ages and was the chosen point of the modern movement during the 19th and 20th century, as the city prepared its infrastructure for the 1929 world exposition.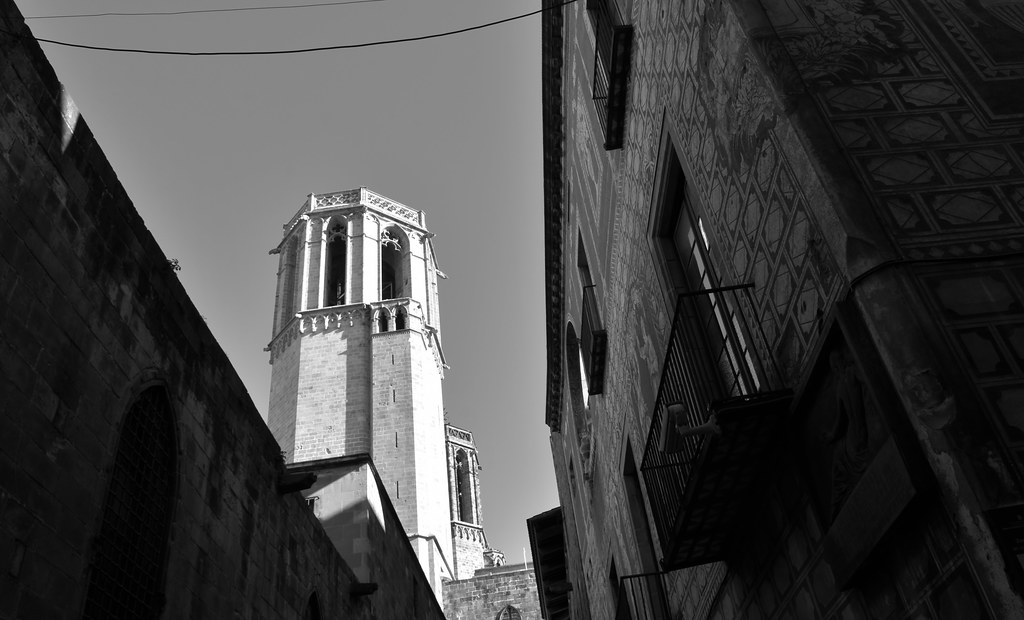 What to see and do in the Gothic Quarter 
Cultural Sights
Barcelona Cathedral
The main attraction in the Gothic Quarter is the Barcelona Cathedral. A fantastic building that stands tall in front of the old town. Dating back to 1339, this emblematic building really has grown with the Gothic Quarter over the years. With the most recent refurbishments of note, taking place in the late 1800s, when the new facade was worked on. Nowadays, you can enjoy walking around and inside this important building in Barcelona. It is truly a beautiful sight  that you should not miss.
Santa María del Pi
This basilica was where sailors would come to pray and remember before heading out on their next voyage from the port of Barcelona. Built in the 15th Century, it is a Gothic church that has origins to another church that existed back in 987! Surviving the test of time, and a few wars, this amazing church gives you the chance to enjoy another historic building in the Gothic Quarter.
Plaça Sant Jaume
Next up on our sights to see in the Gothic Quarter is the Plaça Sant Jaume. Home to the Palace and Generalitat of Catalonia, making this spot very important to the whole region of Catalonia. In turn, this square is usually where celebrations are held, with the human towers (Castellers) assembled! Around Christmas time, this is where a local artist will be given a part of the area to design their own nativity scene, but with their own touch, making this spot very popular and important in the Gothic Quarter.
Plaça Reial
This, the Royal Plaza of Barcelona is another square in the Gothic Quarter that you need to visit. Home to bars and restaurants, and even a nightclub or two, it is a lively place in Barcelona. Found just off of La Rambla, it is a very central spot, where you can easily spend an evening here after a short walk from your apartment in the Gothic Quarter.
Other notable spots to visit in the Gothic Quarter
If you want to learn even more about the most popular spots and must-sees in the Gothic Quarter, check out our article on the Top Places to Visit in Barcelona's Gothic Quarter for more ideas and information.
Bars & Restaurants
If you have discovered all the exciting and amazing treasures of the Gothic Quarter during a day filled with sight-seeing and tours, you may now fancy a cup of strong hot coffee and a sandwich or light refreshment. Or perhaps you'd like to enjoy a proper meal while soaking up the atmosphere of the historic quarter. Here we present some of the finest addresses that will definitely not disappoint you.
Good for: coffee and snacks, atmosphere and a good book
Address: Carrer d'Elisabets, 6, 08001 Barcelona
Good for: american styled hamburgers and special craft beers (local beers)
Address: Carrer del Pintor Fortuny, 15, 08001 Barcelona
Good for: traditional spanish and catlan cuisine
Address: Carrer dels Escudellers, 8, 08002 Barcelona
Good for: brunch and breakfast influenced by British, American and Australian dishes
Address: Passatge de la Pau, 11, 08002 Barcelona
Good for: tapas, drinks and lunch options
Address: Plaça de Sant Josep Oriol, 4, 08002 Barcelona
Accommodation in the Gothic Quarter
We appreciate more than most, that when it comes to finding somewhere to stay on holiday in Barcelona, deciding which neighbourhood can be a difficult task. However, now that you know more about the Gothic Quarter, it is possible that you may want to stay here on your next visit to the city. If so, that's great! Now you're ready to look at specific accommodation, we recommend AB Apartment Barcelona, who have a very easy to navigate website; where you can add filters to narrow down your search and find your ideal apartment in Barcelona.