If you had to think about one special drink that you can get in Barcelona and the rest of Catalan territory that everyone likes, what would it be? For us, it's a very special drink called "Vermut". If you've never tried it, we will give you an overview of the drink, why it is so famous, and what you can expect from the taste.
The history of vermouth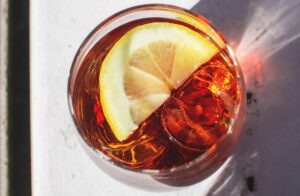 Vermut (or vermouth) is a reference to its immanent ingredient and is a synonym for the co-living of people and the sharing of drinks in taverns and Spanish households for generations.
The Italian brand Carpano claims the paternity of the drink through the hands of its founder, Antonio Benedetto Carpano in 1786. After that, it went to France, where white vermouth was invented, like the famous Noilly Prat. Just then, it went down the Mediterranean coast through Rosellón and right into Catalonia and all the Iberian Peninsula. About a century of history!
Throughout the years, the special drink has been consolidated as an essential element of Spanish national culture. Out of the three historical production countries of vermouth —Italy, France and Spain—the last one really stuck to it.
Popularity and current situation
Nowadays, more and more young people get a sweet taste of the drink and, therefore, of its tradition. This can be explained by the feeling of wanting to be connected with what your grandparents used to drink. That way, you feel connected to history and Catalan traditions.
Another reason for its popularity is that it's used as a key ingredient in many drinks and cocktails, but also because it is a cheap product on its own. In most places, you can get a glass of vermouth for 2-3 euros, while a cocktail usually costs 8 euros.
Since vermouth became so famous in Spain, there has been a trend of vermouth bars, or vermuterias opening and selling this popular drink. Logically, most of them are in regions where you can find vineyards and wine production, since it is a drink made out of wine and the vermouth plant.
These days, vermouth is made in every corner of Spain. In a lot of these vermuterias you will find that it comes from the tap and not the bottle, like beer. The world's most famous vermouth might be the Martini. It was also the first vermouth to be brought to Spain in 1871 and was very expensive at that time for being an exclusive-imported drink. But be sure that you can find a lot of brands all over Spain and that they are all different in taste because of their formulas.
Vermouth in Barcelona and Catalunya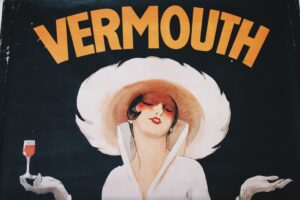 The first vermouth came to Barcelona in 1893 and then became rapidly famous after Torino opened in 1902 at the Passeig de Gràcia. Torino was a bar considered the "palace of vermouth". From that moment on, the drink became very popular among the Catalan burgess and spread throughout the Catalan capital. Later on, it began its journey to Madrid and other bigger cities in Spain.
From here, popular Catalan expressions such as "La hora del vermut" or in Catalan "Fer el vermut" became popular, which refer to getting together with friends and family to drink this apéritif. Typically, it is drank before a meal because it is said that it helps the appetite and also aids digestion.
The small city of Reus in Tarragona, with just around 100,000 residents, became the epicenter of vermouth production and still is nowadays. This city has brought some of the most known vermouth brands, like Miró, Yzaguirre, Rofes and Iris. It is therefore a big part of the city's history! If you want to learn more about the history of vermouth, you can visit the Museu del Vermut, the greatest vermouth museu in the world. So, if you're in Barcelona and want to get a very authentic taste of the drink, make sure to visit this small city, which is also the birthplace of the great Antoni Gaudí.
How should I drink Catalan vermut?
Here, the vermouth is made using local ingredients from the region. These include aniseed, cardamom, ginger, lemons, oranges, cinnamon, white pepper, and cloves. It is then aged in oak barrels for a minimum of six months, giving it its characteristic dark color and unique flavor.
When you go for a vermouth —ir de vermuteo— you'll see that this popular drink is usually served in very small glasses with ice cubes, a slice of orange or lemon, olives, and sometimes stuffed with an anchovy. Alongside the vermouth, the bar staff will generally offer you a sifón, which is the same as soda water, which you may choose to top up your vermouth with.  Vermouth typically has an ABV range of 16% to 18%, which means that it is not as potent as drinking pure vodka or whisky, and in fact, it is not as potent as the majority of limoncello.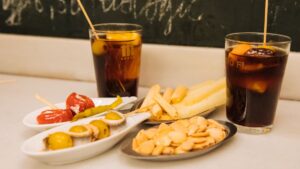 So, as you see Catalan vermouth is a great way to immerse yourself in the culture of Barcelona and its traditions. And what better way to enjoy it than with a few tapas and some friends? Whether you're in the city for a short while or a long while, the Catalan vermouth is an experience you should definetely try!