As the leaves begin to fall, the nights draw in, and weather gets a bit more unpredictable, autumn in Barcelona offers everyone a chance to enjoy their favourite city in a new light. Just before the rush of Christmas, now is the best time to enjoy the low season here; and there is no better way of doing that than doing some outdoor activities in Barcelona. The cooler temperatures give you a chance to explore a range of things that are sometimes just too hot to do. Welcome, to our top picks for outdoor activities. Welcome, to autumn in Barcelona.
Theme Parks in Barcelona
Do you want some thrill during your stay in Barcelona? Well what better way to go about that than visiting theme parks in Barcelona. The main one being Portaventura and the other being Mount Tibidabo, which is a much more laid back theme park.
This world-renowned theme park in Catalonia is home to many rides to warm you up this autumn in Barcelona. With themes inspired from Mediterranean, Polynesia, China, and Mexico, this theme park is a must-see this autumn! As well as rides, PortAventura offers shows too, this autumn you can catch a Halloween inspired show that occurs most days in late October. Also, if you're not feeling the cold, PortAventura has its own separate water park! For more information around tickets, offers and more, visit the Portaventura website.
Tibidabo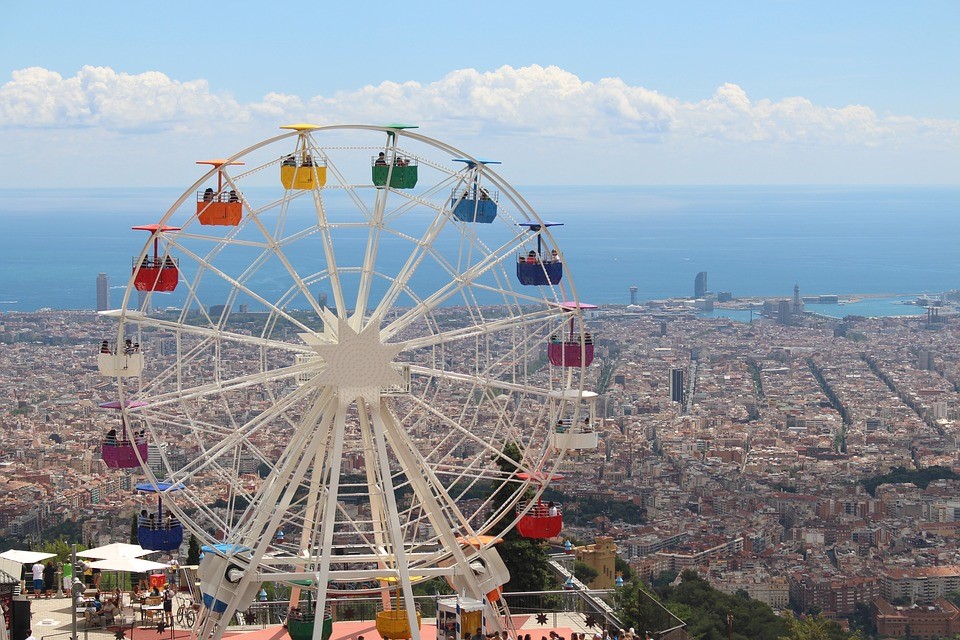 Another must-see this autumn in Barcelona, is Mount Tibidabo. Here you can find one of the oldest theme parks in the world and one of the most beautiful churches in Barcelona, Sagrat Cor Church; which is a visible landmark from anywhere in the city! Meaning that you will experience the best views of Barcelona from it. So, here you can spend the morning visiting one of the most breathtaking churches in Barcelona, view the city from an insane viewpoint after and then end your day on the ferris wheel or enjoying some candy floss, Is there a better way to spend an autumnal day in Barcelona? Didn't think so…
Scenic routes in and around Barcelona
Day trip to Montserrat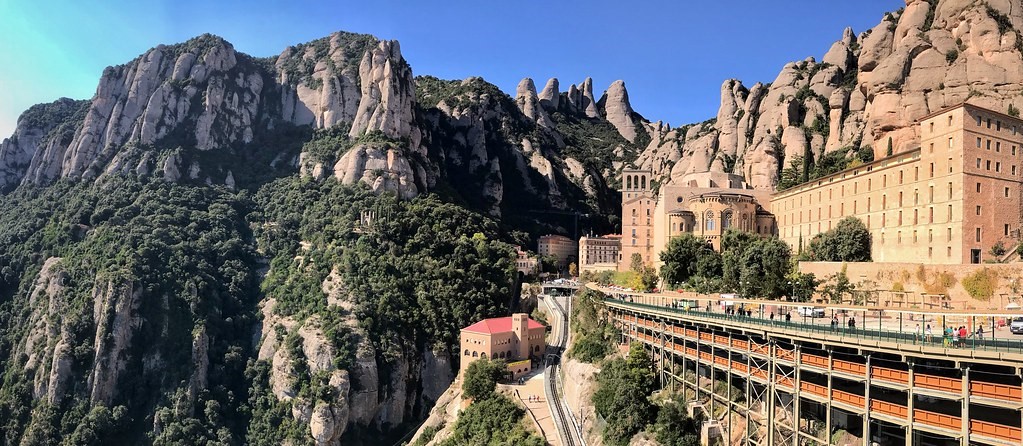 Montserrat is a very important place to religious followers and mountain climbers all over the world. With the Santa Maria de Montserrat, you can see an iconic monastery that sits within the mountains. The abbey originates from around the 10th Century and is still home to Monks. In addition, with several hiking routes around Montserrat, it is also ideal for anyone wanting to spend time outdoors this autumn in Barcelona.
The Seven Waterfalls Route
If you enjoy hiking, tranquillity and waterfalls, then this is your ideal outdoor activity this autumn in Barcelona! Situated in Campdevànol, nearby to Girona, you walk for an hour and then find your first waterfall, with the remaining six being 15-minute walk intervals apart. We suggest bringing a rain jacket to this one! This is real Catalonia; if you love the outdoors then you will love this activity as you enjoy autumn in Barcelona.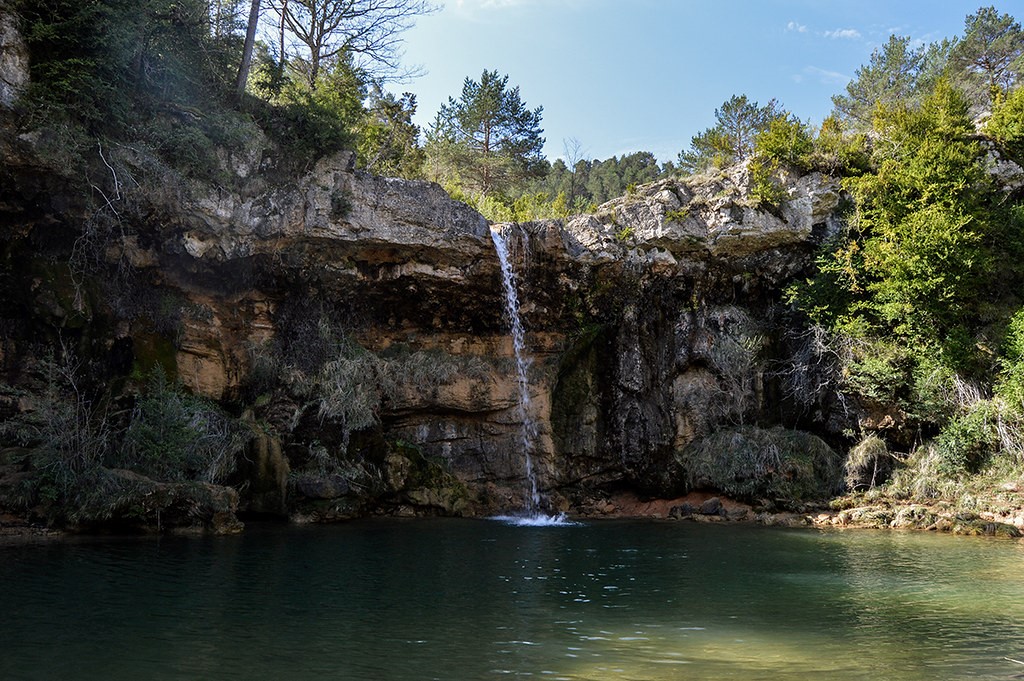 Carretera de les Aigües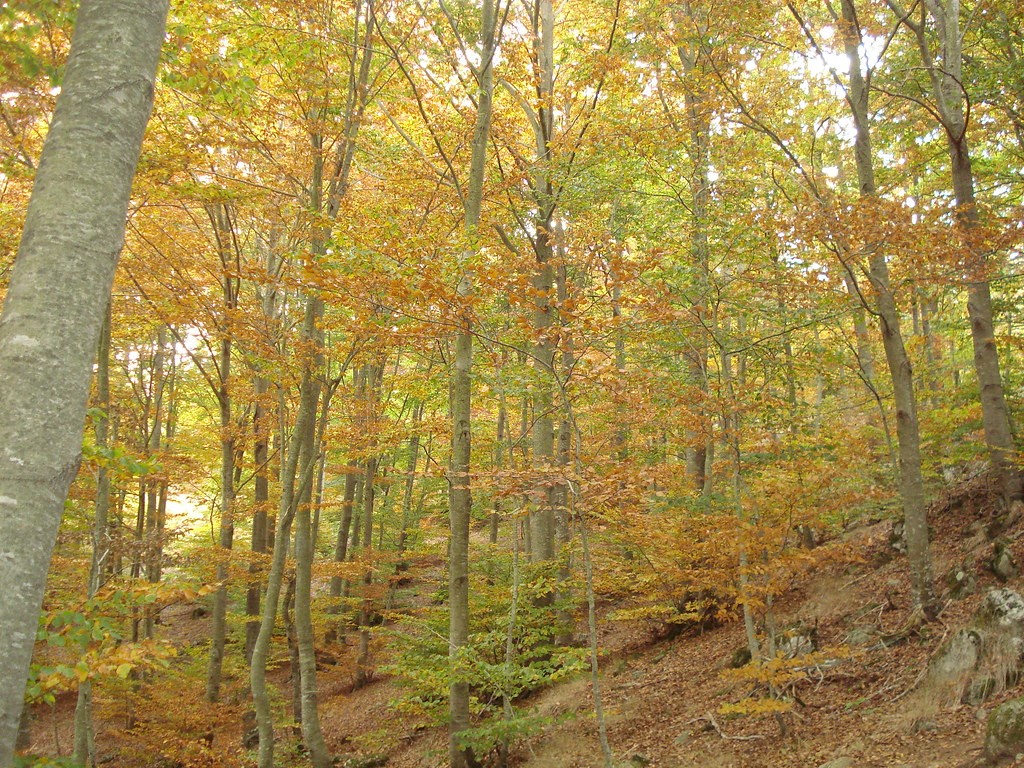 This scenic 10km walk is the perfect way for anyone who enjoys outdoor activities to make the most out of autumn in Barcelona. As the route is set out for you, it's very accessible so that whole families or groups of friends can all get out and about. La Carretera de les Aigües is a 30 minute drive from central Barcelona and is there for you to make the most of! We do suggest, however, that you try to go midweek as it gets very busy on weekends. Therefore, go during the week, bring a picnic and enjoy this hike during autumn in Barcelona.
Parc Natural del Montseny
This is yet another mountain range giving some of the best views Barcelona has to offer. You can find a range of routes that are on offer at El Parc Natural del Montseny, you must choose one that passes by the Tordera River, that runs through the area of Montseny. All of the information is available on the website and all routes cater for different tastes and preferences. Other than that, we strongly suggest that you again take a picnic, and make a full day of it or even camp overnight there. It really is that stunning! What better way to spend your autumn in Barcelona than being under the stars at night with some of your loved ones.
Los Bunkers del Carmel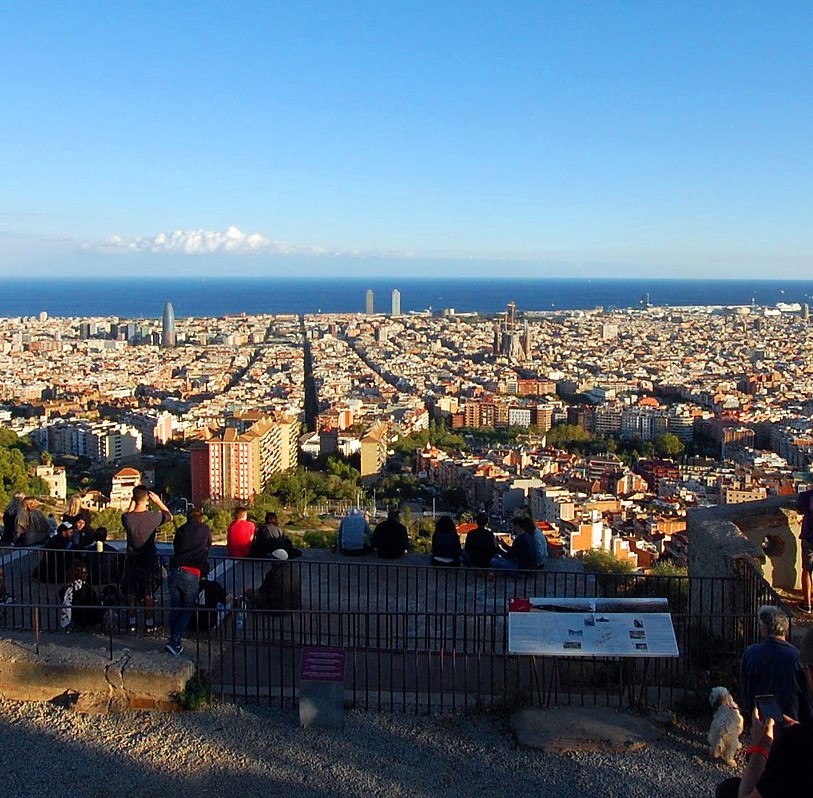 Lastly, our favourite way to spend the day in Autumn, is taking in the brilliant views from Los Bunkers del Carmel. Located in the El Carmelo region of Barcelona, this mountainous climb leads you to the site of where large guns were located during the Civil War to fight off enemy aircraft.
These ruins, by chance, have become a tourist hotspot for the views that they boast. Once walking up here, you will see the best views of Barcelona. A spot that is perfect to watch the world go by from and enjoy a sunset. Go to the Bunkers del Carmel for the best view, this autumn in Barcelona.