This neighbourhood, just a stone's throw from Las Ramblas, combines an edgy mix of art, vintage shops, drinking and eating spots. Once known for its nightlife, it has since evolved into a cultural hub and is a favourite amongst locals. So if you find yourself in the area (which we highly recommend you do) we've made a short guide of the best places to check out.
History of El Raval
El Raval, one of Barcelona`s historic neighborhoods, is sandwiched between Paral-lel and the famous Las Ramblas. The neighborhood was historically known for its nightlife and cabarets, but also for prostitution and crime. In recent years, El Raval has changed a lot and has become a major attraction in Barcelona due to its central location. It is one of the most multicultural and densely populated neighborhoods.
Its actual name, El Raval, comes from 'A-Rabal', which is Arabic for "on the outskirts", as it was once a plain area outside the city walls. Over time, the area was inhabited by churches, convents, and hospices until it was incorporated into the city walls during Barcelona's expansion in the Middle Ages. However, it was not until the next major growth boom that Barcelona experienced in the 19th century that "El Raval" made its mark and became the cornerstone of its current essence.
What to see and do in El Raval
Cultural sights 
Halfway down Las Ramblas you'll find one of the more touristy spots in the city. However, don't let that put you off. La Boquería is a must-visit! The huge food market is lined with stands stocked full of fresh fruit and vegetables, spices, meats, fish, juices, and more. If cooking isn't your thing, no problem! At La Boquería you can also find traditional Spanish tapas dishes, bocadillos and paella that you can enjoy there (accompanied by a cerveza) or take away to devour as you discover the city. Be prepared, the crowds are tricky to avoid but it's worth a visit regardless!
La Rambla, 91, 08001 Barcelona
Another stop worth visiting is Palau Güell. Built between 1886 and 1888, this is one of the first important commissions Antoni Gaudí received at the start of his career. Eusebi Güell wanted Gaudí to build the palace as an extension of his family home on Las Ramblas. Today you can visit the breathtaking mansion and admire the beautiful early architecture of Antoni Gaudí, declared a UNESCO World Heritage Site in 1984.
Carrer Nou de la Rambla, 3-5, 08001 Barcelona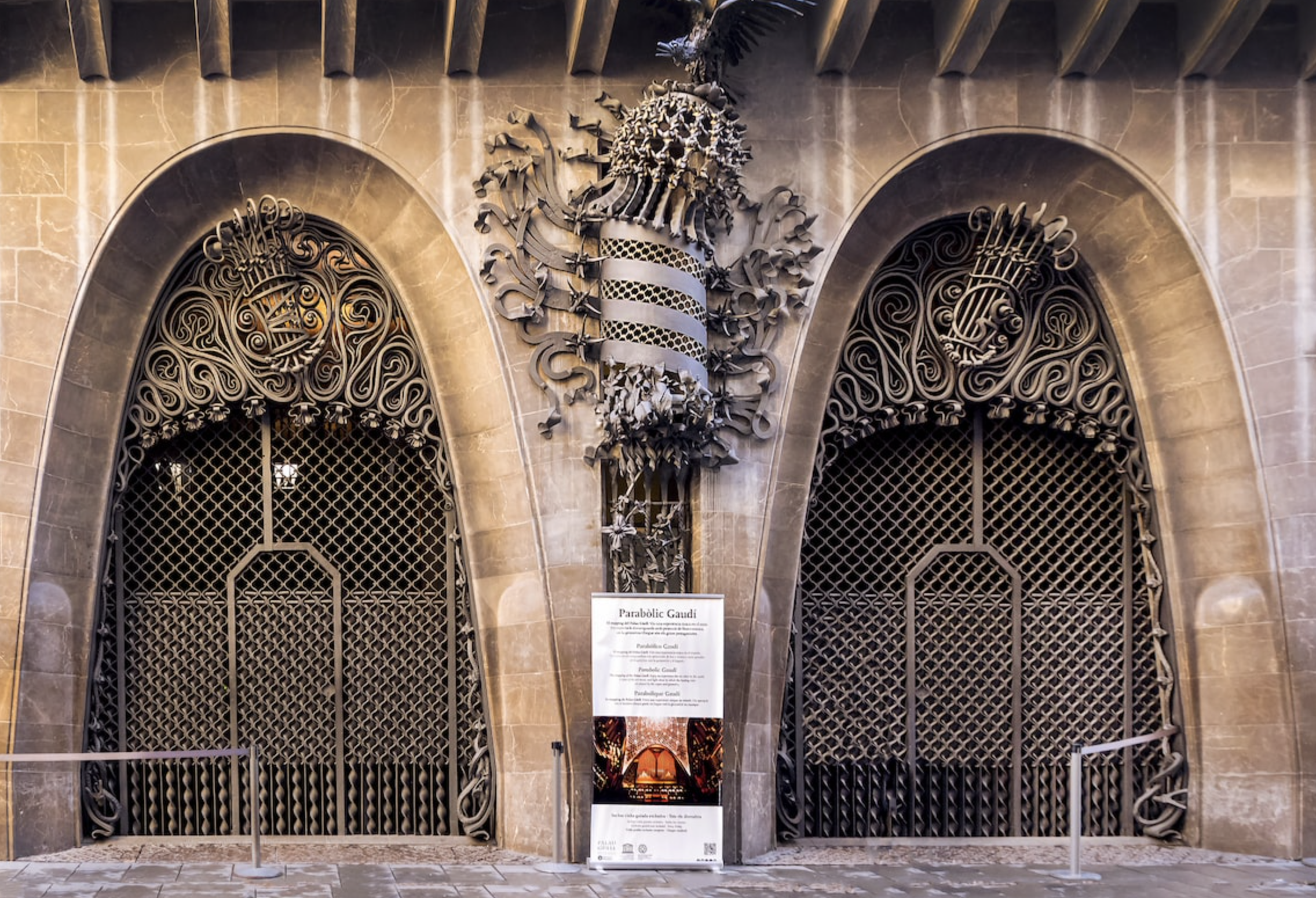 This street, beloved by locals, is known as the small version of Las Ramblas. Created in 1995, the fairly recent addition to the city was built with a view to improve the neighbourhood, which it most certainly has. Now filled with young locals and visitors, here you can eat, drink or just sit on a bench under the palm trees and watch the world go by. Lining the sides of the road are all sorts of restaurants with outdoor terraces to enjoy international cuisine under the Mediterranean sun. Admire Fernando Botero's Cat sculpture, watching over the passersby.
Rambla del Raval, 08001 Barcelona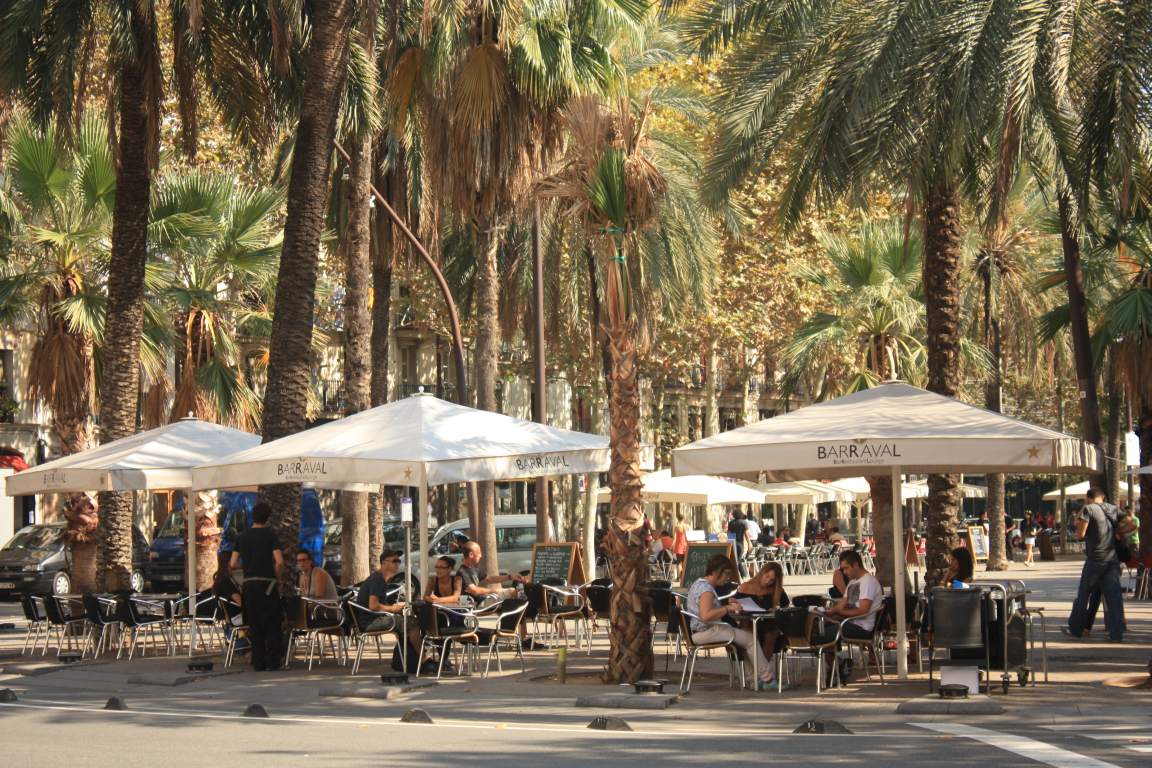 One of Barcelona's most well-known museums lies in El Raval. MACBA, a museum of modern art, is as cool on the inside as it appears from the outside, surrounded by a young, hip crowd skateboarding, reading, and socialising. 
Plaça dels Àngels, 1, 08001 Barcelona
The CCCB museum is also worth a visit on a rainy day or to escape the heat. The theme of this museum is city and urban culture and it is one of the most visited places in Barcelona.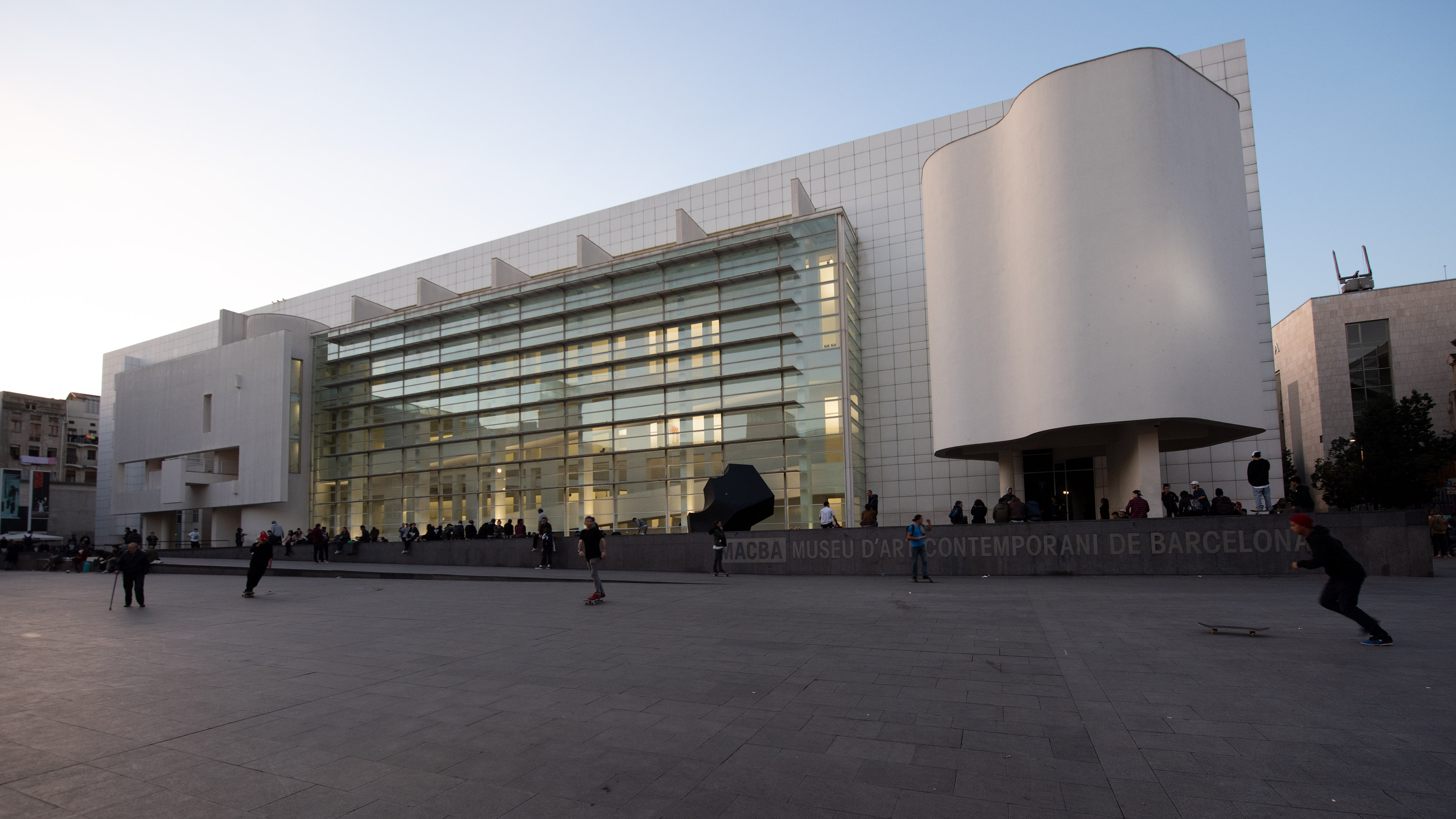 Gran Teatre del Liceu is an opera house on Las Ramblas whose interior is more breathtaking than its exterior, which may seem hard to believe when standing outside the main entrance gazing up at the building in front of you.  Various operas perform at this theatre for around 8 consecutive days every few weeks, so be sure to be on the lookout for the upcoming performances so you don't miss the chance to see an opera at quite possibly one of the most beautiful opera houses in the world! 
La Rambla, 51-59, 08002 Barcelona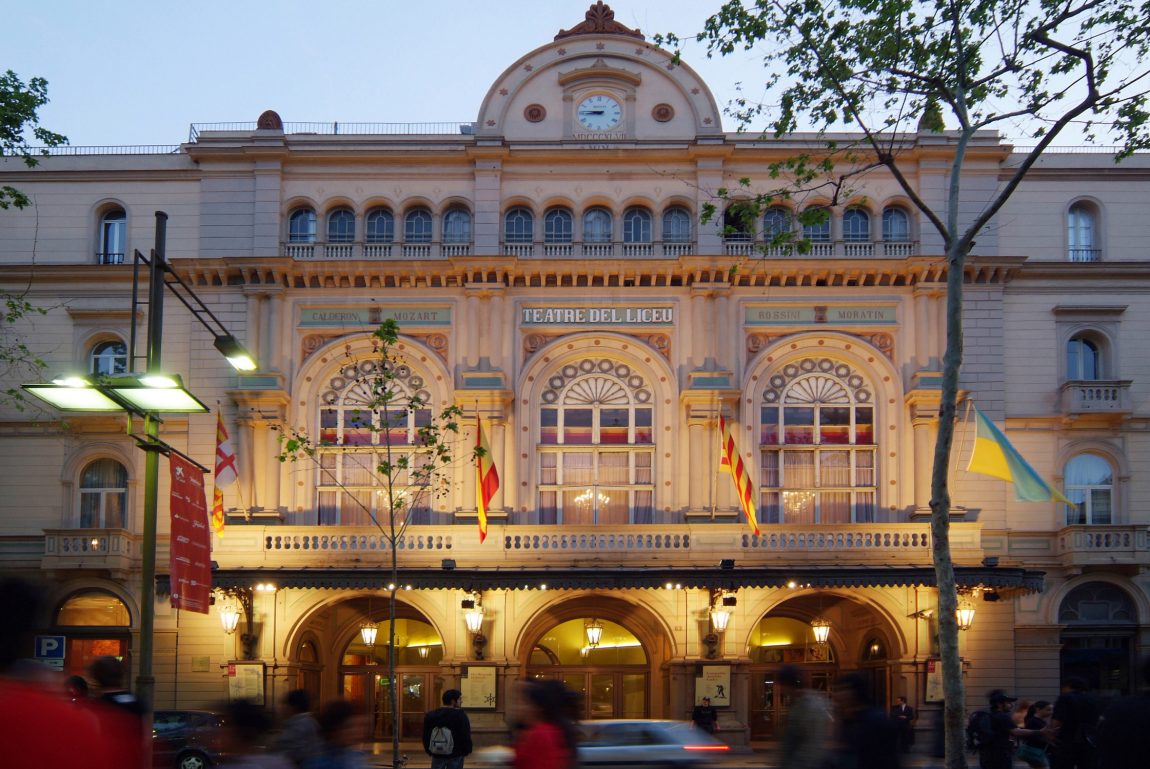 What else to see in El Raval
Centre de Cultura Contemporània de Barcelona

Museu Marítim de Barcelona

Sant Pau del Camp

Hospital de la Santa Creu
Bars & restaurant
Being one of the most popular neighbourhoods in Barcelona, there are endless excellent bars and restaurants to try! To help narrow down your search, here's our top 5 favourites in Raval:
Good for: most authentic Mexican food in the city, drinks
Address: Carrer de Sant Pau, 110, 08001 Barcelona 
Good for: lunch, brunch, dinner, great mix of meat, veggie and vegan option
Address: Carrer del Pintor Fortuny, 31, 08001 Barcelona
Good for: vegetarians, vegans and healthy foodies
Address: Carrer dels Tallers, 74b, 08001, Barcelona
Good for: traditional catalan and spanish cuisine
Address: Carrer de Valldonzella, 46, 08001, Barcelona
Good for: pastries, coffee
Address: Carrer de la Verge, 1, 08001 Barcelona
Where to stay in El Raval
Perhaps after reading all of the wonderful things to see and do in El Raval, your heart is now set on this trendy location. AB Apartment Barcelona has many excellent apartments in El Raval for you to have the perfect stay in our city. Whether you're a solo traveller, couple, or group of friends, there is a wide variety of apartments to choose from. Check out our website or get in touch with our friendly team who would be delighted to assist you in finding your perfect apartment for your time in Barcelona.
That's it! If you enjoyed this article, make sure to check out the article on the best neighborhoods in Barcelona and discover more of our wonderful city!