The Palau de la Música Catalana, or simply known as Palau de la Música, is a renowned concert hall located in the heart of Barcelona. Visiting the Palau de la Música Catalana offers a unique opportunity to immerse yourself in the intersection of art, music, and history. It is an experience that combines architectural splendour, cultural richness, and the joy of live performances, making it a must-visit destination in the Catalan Capital.
History of the Palau de la Música Catalana 
Throughout its history, the Palau de la Música Catalana has played a significant role in promoting and preserving Catalan music and culture, while also serving as a gathering place for music enthusiasts and artists from all over the world. Its history dates back to the early 20th century. 
Designed by the architect Lluís Domènech i Montaner, the Palau de la Música was built between 1905 and 1908. The concert hall was commissioned by the Orfeó Català, a choral society, as a permanent venue for their performances and a perfect place to promote and Catalan music and culture. 
Domènech i Montaner incorporated various elements of Catalan modernism in the building's design, including intricate mosaics, stained-glass windows, and sculptural ornamentation. To this day, it is considered one of the most important examples of Catalan modernist architecture and is a UNESCO World Heritage Site.
Today, the Palau de la Música continues to be a thriving cultural institution, hosting numerous concerts, music festivals, and other events.  It has welcomed renowned artists and orchestras from both Catalonia and around the world, and remains an iconic symbol of Barcelona and a testament to the city's artistic and architectural heritage.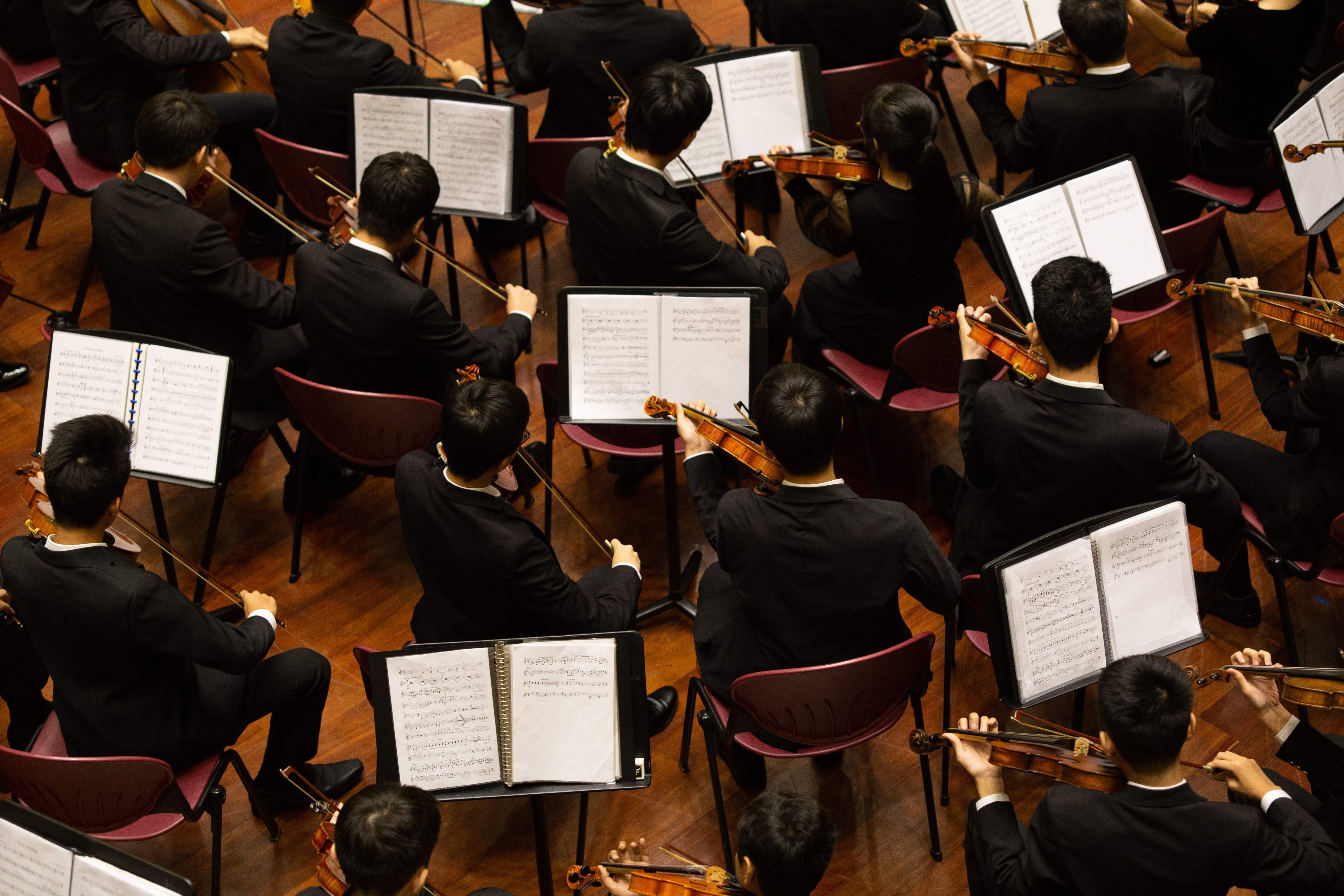 What to expect 
The Palau de la Música Catalana is a true masterpiece of Catalan modernist architecture. Its combination of colourful mosaics, stained-glass windows, sculptural details, and intricate designs creates a visually captivating and unique aesthetic that reflects the artistic and cultural heritage of Catalonia. The most striking feature of the building is its grand façade, which is adorned with colourful mosaic tiles and sculpted stone figures. What a beautiful sight!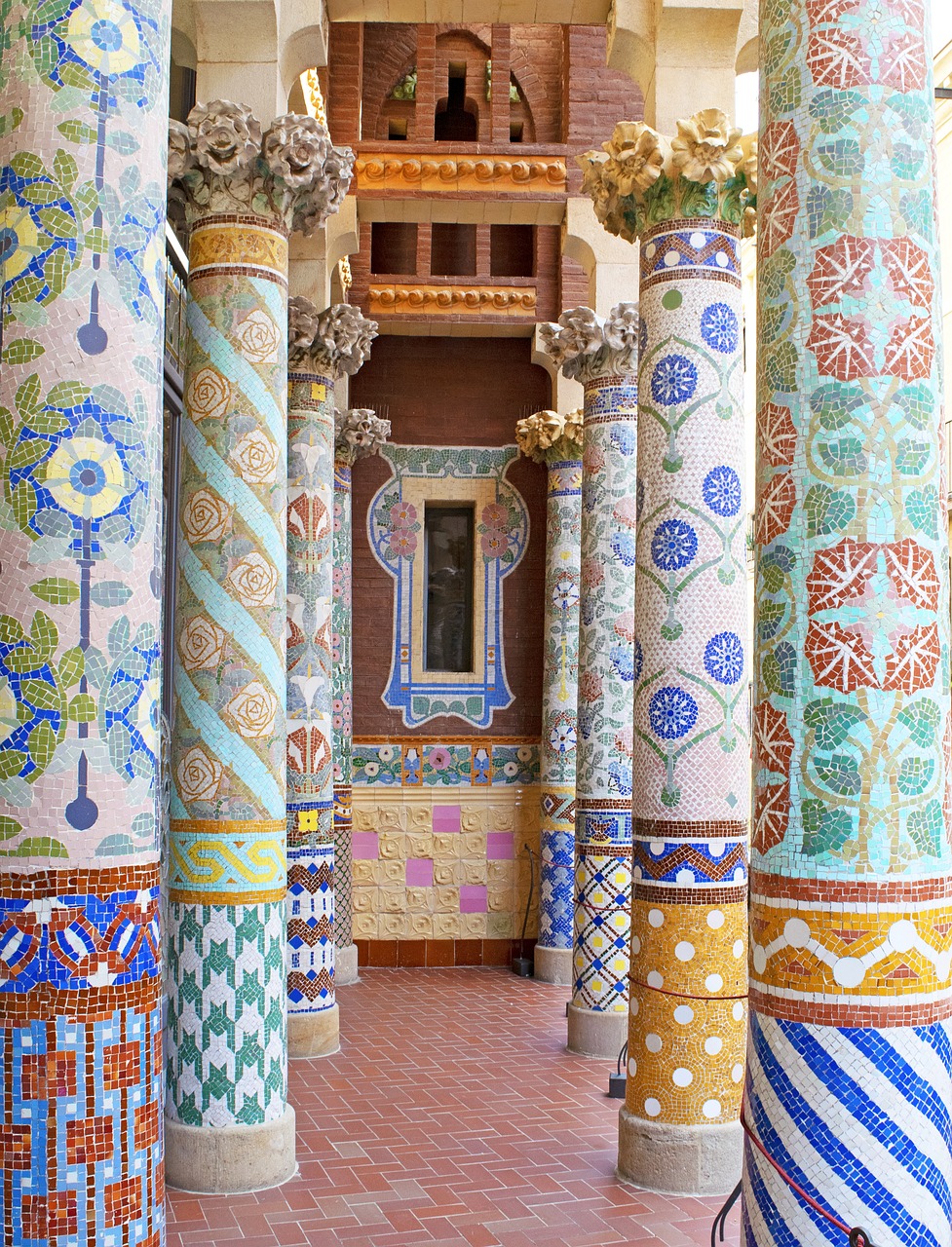 The centrepiece of the Palau de la Música is the grand concert hall, known as the "Sala de Concerts". It is a stunning space that features abundant natural light, thanks to its large stained-glass skylight and windows. The hall is adorned with intricate decorative details, such as floral motifs, ornate carvings, and sculptures. The organ, designed by the organ builder Aristide Cavaillé-Coll, is another prominent feature of the concert hall which is not to be missed!
In addition to the Sala de Concerts, the Palau de la Música also houses other spaces, such as the Petit Palau (a smaller concert hall) and various rehearsal rooms. The building also includes a beautiful foyer, known as the Saló de Sant Jordi, which serves as a gathering place for visitors.
Where do I find the Palau de la Música? 
The Palau de la Música Catalana's address is Carrer Palau de la Música, 4-6, 08003, Barcelona. This concert hall is situated in the Sant Pere neighbourhood, near Plaza Cataluña and within walking distance of other notable attractions such as the Barcelona Cathedral and the Gothic Quarter.
​​If you are in the city centre or staying nearby, why not take a stroll to the Palau de la Música? It is centrally located and within walking distance of many popular areas such as the El Born neighbourhood. Its central location also makes it easily accessible by public transportation, including metro, bus, and taxi, though, if walking is not your thing!
When should I visit?
The Palau de la Música Catalana is open from 9am to 8pm daily, though these hours can vary depending on the day and whether there are scheduled events or concerts.
If you wish to take part in a guided tour, then you're in luck! The Palau offers guided tours that allow visitors to explore the building and learn about its history and architecture. Typically, guided tours are available daily from 10:00 AM to 3:30 PM. The tours are conducted in multiple languages, including English, Spanish, Catalan, French, and German. Be sure to check the official website or contact the Palau directly to confirm the tour times and availability first!
Want to see a show? The opening hours for concerts and events can vary depending on the scheduled performance. It is recommended to check the Palau's official website, concert calendar, or contact their ticket office for specific information regarding upcoming concerts and their corresponding schedules.
Check out their program with this link.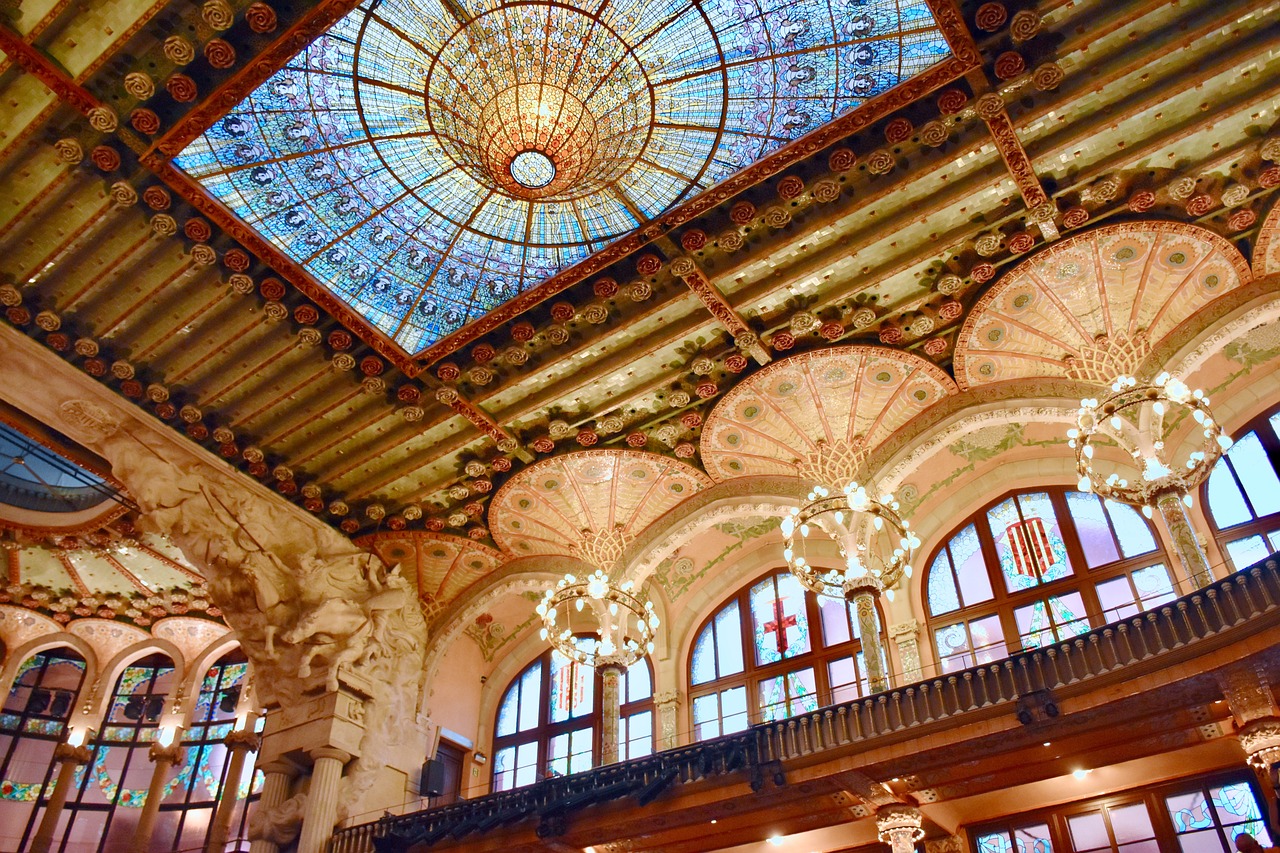 So, there you have it! Your introduction to The Palau de la Música Catalana: Barcelona Guide. If you enjoyed this, why not check out our blog on Barcelona's Modernist Route.