On holiday in Barcelona and want to get around? Why not give skateboarding a go? There are plenty of top skateboarding spots in the Catalan Capital at every corner, ready to explore. Barcelona is renowned for its chilled vibe, great weather, and friendly people. All these factors help make it the perfect hub for skaters to enjoy! There is a vibrant skating culture here, with many bars and skate shops to check out along the way. So without further ado, this is A Skateboarder's Guide to Barcelona. We're sure you'll find something that takes your fancy!
Why skate in Barcelona?
Barcelona is widely renowned as a skateboarder's paradise. The reasons for this are pretty straightforward. First of all, in preparation for the Barcelona Olympic Games in 1992, lots of infrastructure was put in place to accommodate the games and the many visitors expected in the city. This infrastructure included new parks, pavements and plazas, making skateboarding all the more accessible to the people of Barcelona. 
Barcelona is geographically blessed as a very accessible city. There are hills to skate down, as well as endless open and flat roads to glide along. Gradually, the sport has been promoted and encouraged, leading to many barcelonins (local people from Barcelona) taking it up as a hobby and finding out that they really quite enjoy it. It certainly helps that the weather is great in Barcelona. There are some pretty incredible things to see and do in the city, as well. Getting around and about via skateboard seems like a no-brainer!
Since the Olympic Games, skateboarding's success can be attributed to the city's general laid-back Mediterranean attitude. The police are generally more relaxed when it comes to skating, unlike in many other parts of Europe, and tend to leave skaters to do their thing (so long as they're not disturbing anyone). Neighbours and locals are generally more accepting of skating too and don't tend to take issue so long as skaters behave respectfully.  
Where are the best spots in town to skate?
1) MACBA 
Starting with perhaps the most obvious top location, the MACBA, or Museum of Contemporary Art, is widely recognised by skaters all over the city as their favourite place to pass the time. The space, located in the trendy El Raval neighbourhood, is very open, featuring a really long ledge; perfect for practicing tricks and flips on!
There are always many people in this spot, skaters and non-skaters alike. So, if you're a social skater, keen to make friends in the city, then outside the MACBA is the perfect place for you!
Skating is officially allowed here on Tuesdays and Sundays from 2:30 onwards, though there are always people hanging out spending time together in the pleasant weather every day of the week! There are lots of great restaurants in this neighbourhood. Check out our blog on restaurants in El Raval for more. 
Address: Plaça dels Àngels, 1, 08001, Barcelona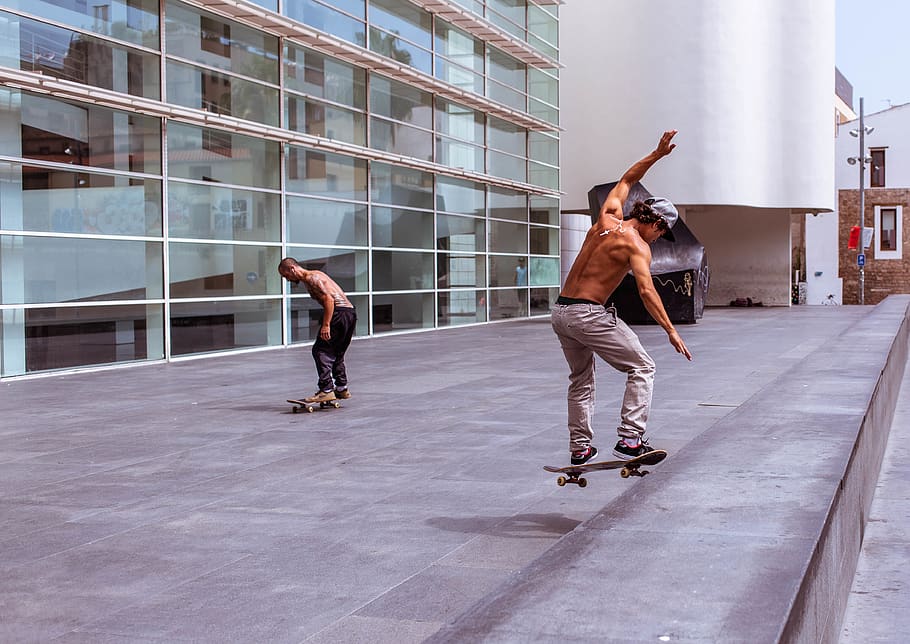 2) Skatepark de Les Corts
Next up on our list is the fabulous Skatepark de Les Corts. Located, (as the name would suggest!), in the authentic and non-touristic Les Corts neighbourhood. This skate park is fairly new, making it a great new place to try out on your travels. It is located under a large overpass, sheltering it slightly from the hot summer sun. There are ramps, bumps and all the like; perfect for trying out your new hobby, or meeting with your more experienced skater friends.
This skate park is a particular favourite of ours due to its less hectic feel. There is plenty of room to practise if you're a beginner, free from intense drops and bumps. 
Address: Av. d'Albert Bastardas, 11, 08906 L'Hospitalet de Llobregat, Barcelona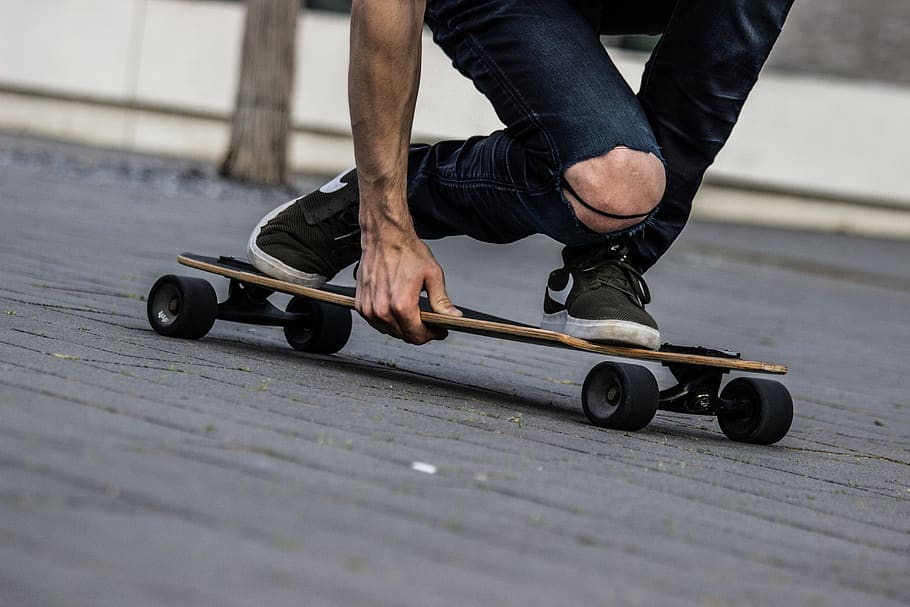 3) Skatepark de la Mar Bella
Skatepark de la Mar Bella has to be one of the most picturesque skateparks out there. This park is located down by the beach, surrounded by nature and the beautiful Mediterranean Sea ahead of you. This is the perfect place to spend the long, warm summer days; with the gentle sea breeze and chirping of birds surrounding you. 
Skatepark de la Mar Bella is renowned for its huge curved bowls and ramps. There is a great snake run to allow for a longer, gentler skate rather than just quick tricks. We are big fans of this skate park, and we're sure you will be too! So, what are you waiting for?
Address: Av. del Litoral, 106, 08005, Barcelona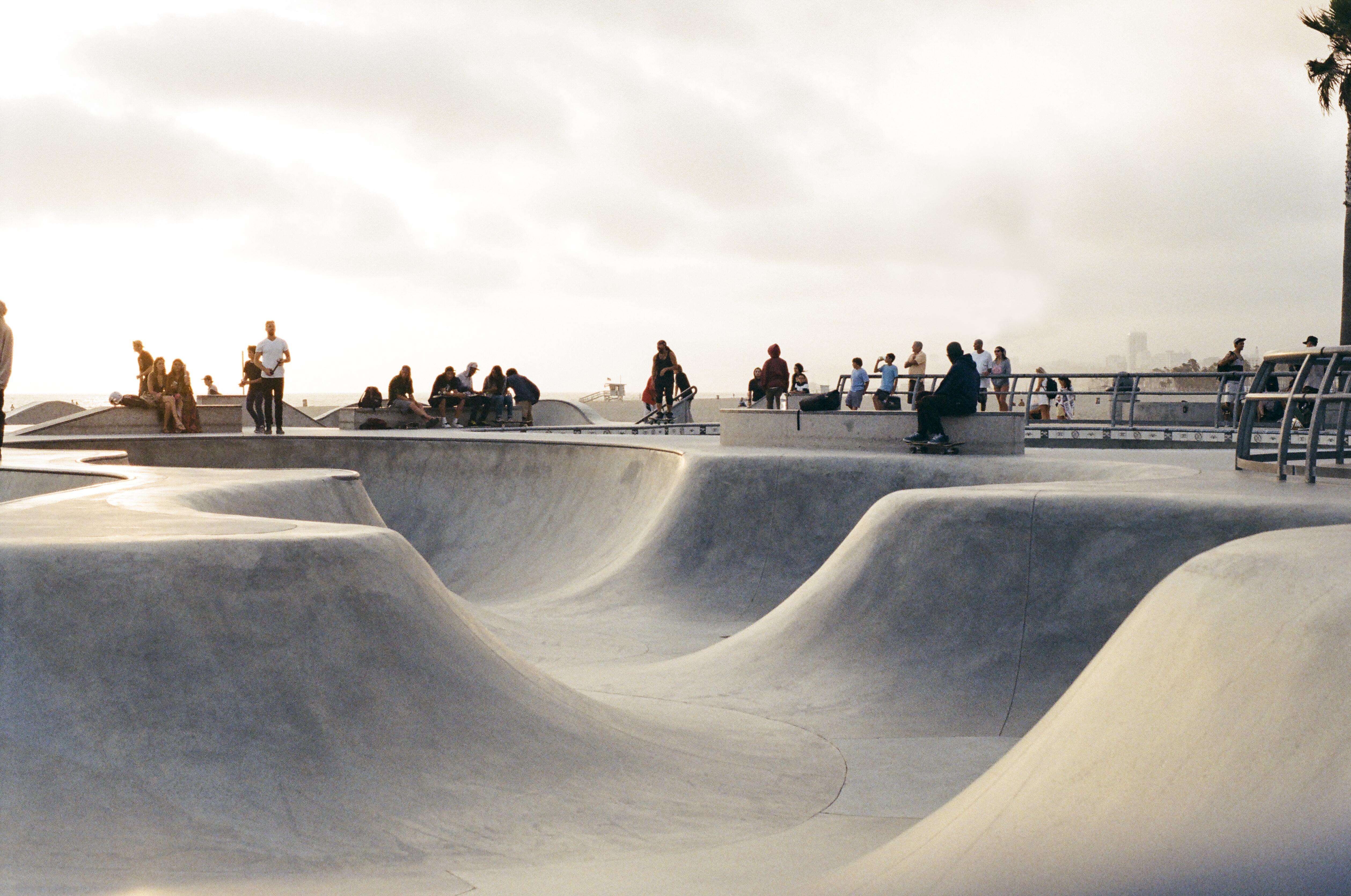 Where to hang out? 
Our favourite skater hangout spot in the city has to be Nevermind. After a long day of skateboarding around the Catalan Capital, you're bound to be thirsty. Well, there's no better place to quench your thirst, at one of the edgiest bars in town. Located just 3 minutes away from the MACBA, Nevermind is super conveniently situated in the popular El Raval neighbourhood. It is no wonder this cool bar is such a hub for skaters.
The bar itself is completely skateboarding themed with old boards, graffiti and skating brand stickers all over the place. The bar even has its own skate bowl on the premises! What's not to love?
Be ready to hear some grungy music and enjoy some well-priced drinks in an edgy setting. There are funky lights everywhere and endless good vibes to soak in. So, if you're looking to immerse yourself in Barcelona's skateboarding culture, then this is the place to start. 
Address: C/ dels Tallers, 68, 08001, Barcelona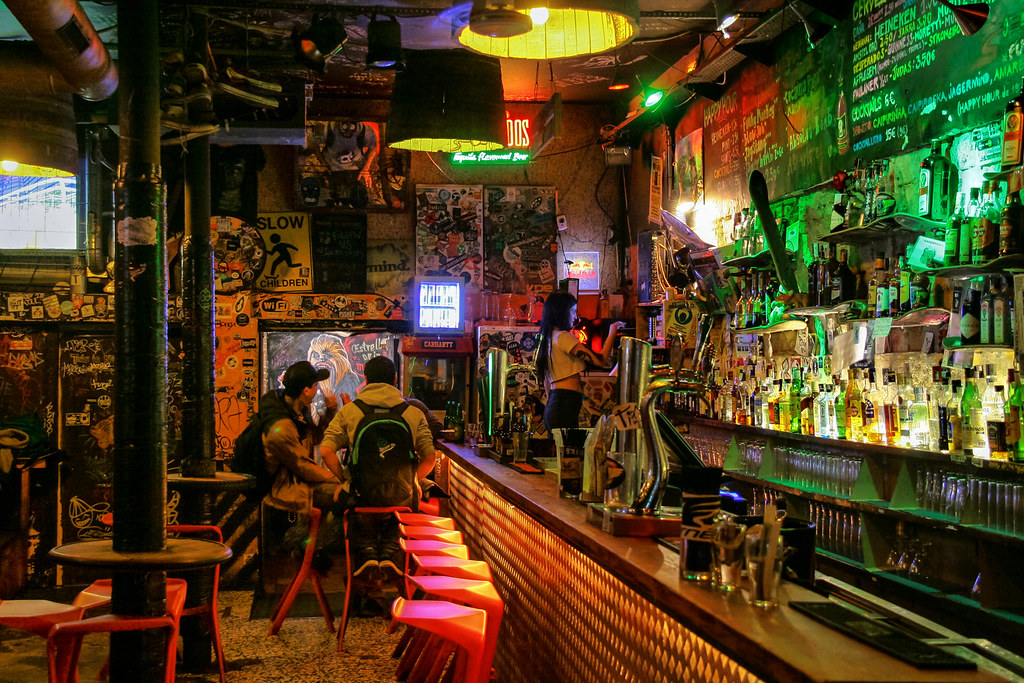 So, there you have it! A Skateboarder's Guide to Barcelona. If you enjoyed this, check out our blog on the Top 8 Activities to do Outdoors in Barcelona for more outdoor activities to enjoy in the Catalan Capital.