Barcelona is brimming with amazing restaurants and exotic cuisine to try on your travels. Whilst Spanish tapas are certainly delicious, you might be looking for something a little different on your journey. If that's the case, this is the blog for you! From Chinese food, to Middle Eastern cuisine, the Catalan Capital has it all if you're looking for exciting variety. So, without further ado, let us introduce you to our Top 4 Restaurants to Try International Food in Barcelona. We're sure you won't be disappointed.
1. Memorias de China
First up, for fans of Asian cuisine, is Memorias de China. This restaurant is located in Sarrià – Sant Gervasi and specialises in truly delicious Chinese cuisine. Yummy dim sum dumplings, tasty noodle dishes and versatile rice plates, leave something for just about everyone. They also have an extensive seafood menu with dishes such as lobster, scallops and clams available. 
Our recommendation would have to be one of the restaurant's traditional hotpot recipes. The prawn and squid noodle hotpot, for example, is bursting with flavour, and an appropriate level of spice and tang to it. Equally, the traditional cantonese-style roasted duck (or any of their duck dishes for that matter!) are worth a taste. Its crispy skin and succulent meat, combined with rich yet delicate flavour make it a must-try item on the menu! If you are not too sure what to order, however, Memorias de China provides a quality tasting menu for 27.50 euros a head. What's not to like?
 Check out our blog on the most authentic Chinese Restaurants in Barcelona for more information and top recommendations from us!
Location: Carrer de Lincoln, 17, 08006, Barcelona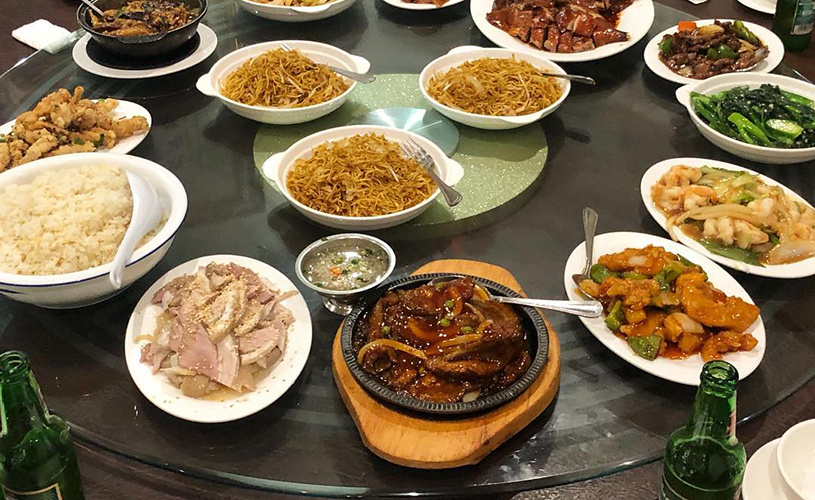 2. Abissinia
Next up on our list is Abissinia. This Ethiopian restaurant is a truly unique eating experience. For many European travellers, African cuisine is often relatively unexplored, but there is so much to discover. With vibrant flavours, spice levels and yummy meat, there is so much to try out. Abissinia is located in the popular Gracia district, on Carrer del Torrent de les Flors. This local and well-loved spot is the perfect place to try out some African grub. The restaurant specialises in large platters of utterly delicious food, intended to be shared amongst friends. Each of these dishes is served up with a traditional salad and Ethiopian bread called 'Injera'. 
The menu at Abissinia is super authentic. Our personal favourite dish is Tebs. This meal is basically an Ethiopian version of tacos (to simplify things a bit!). As part of this dish, lamb ribs and beef are sautéed in a bretmetad (or Ethiopian wok) with butter, onion, pepper and rosemary. It is simple and succulent; just what you need after a long day of sightseeing in the Catalan Capital.
What's great at this restaurant is that it is designed for you to try as much variety as you wish. For example, for just 18 euros a person, you can try 10 different dishes. For those who are unfamiliar with Ethiopian cuisine, what better way to give it a go?
Location: Carrer del Torrent de les Flors, 55, 08024, Barcelona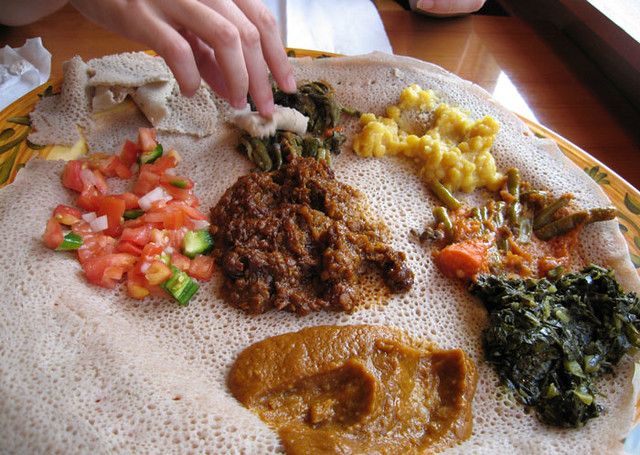 3. Ramen-ya Hiro
Japanese cuisine is always a popular choice amongst tourists and locals alike in the Catalan Capital. With bao buns, gyoza, yakitori, mochi and yummy rice dishes, there is plenty of variety within Japanese cuisine besides just the famous sushi. 
At the top of our list, however, is the delicious ramen. This Japanese delicacy is one of the most yummy dishes you can find. These steaming hot bowls of tasty broth, noodles and other added ingredients are a taste of Japan; homely, comforting and delicious.
There are many top ramen restaurants in the city, but at the top of our list is Ramen-ya Hiro. There's not a pot noodle in sight at this fabulous eatery! Instead, prepare yourself to try some yummy, authentic and homemade dishes. Moreover, chefs in the Ramen-ya Hiro spend hours in the kitchen preparing their noodles and broth with tender loving care. This attention to detail really shines through in their fabulous food. The bowls of soup are rich and vibrant, filled with natural ingredients and complex flavour profiles. Yum yum!
Location: C/ de Girona, 164, 08037, Barcelona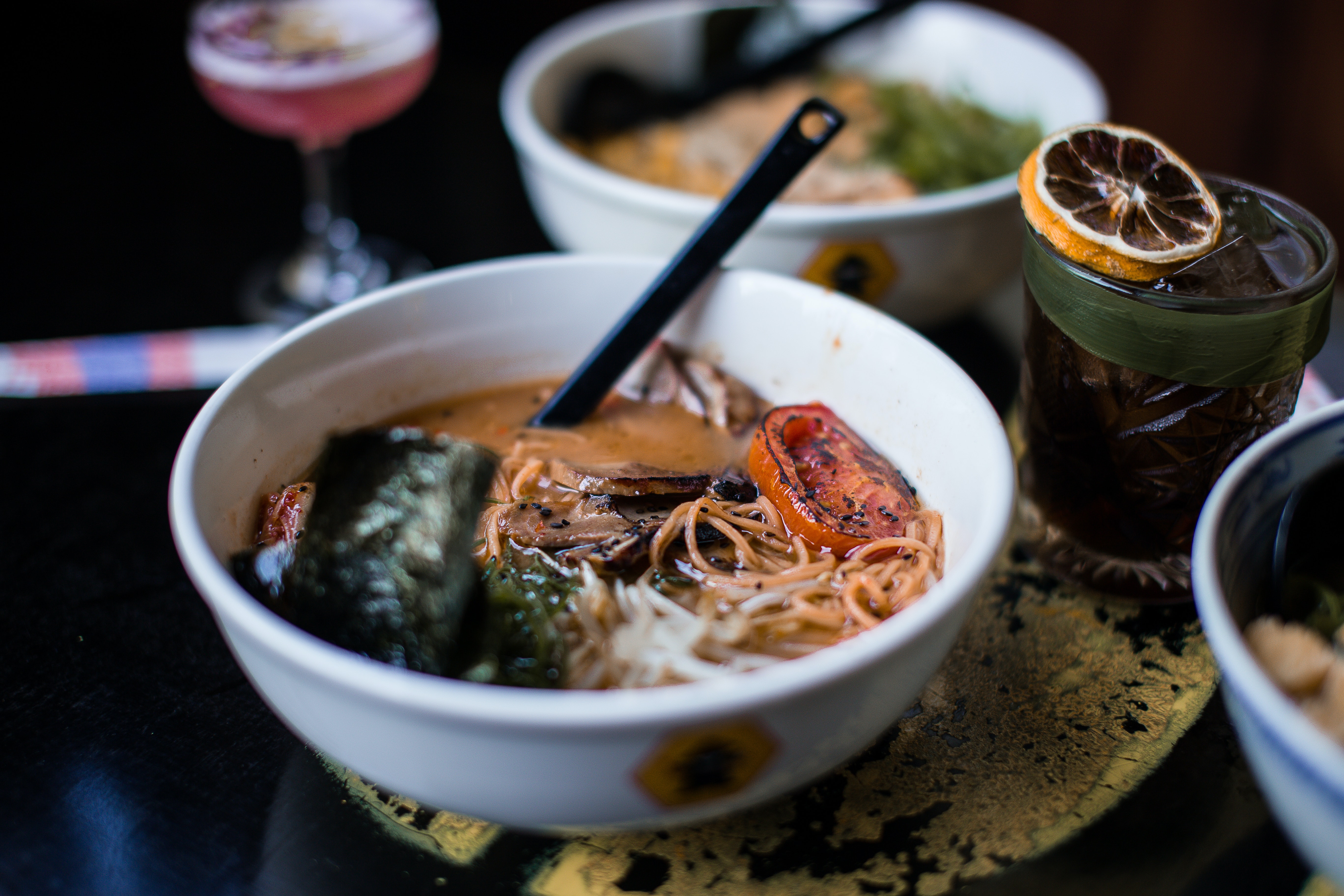 4. Aladdin
If Middle Eastern cuisine is your cup of tea, Aladdin restaurant is a must-see on your travels. This Lebanese restaurant is located on Avenida Gaudí, just round the corner from the iconic UNESCO World Heritage Site, the Sagrada Família. After a long day of sightseeing, why not take a much-needed break for food in one of the most emblematic Middle Eastern restaurants in the Catalan Capital?
This fabulous spot serves up popular favourites such as hummus, falafel, tabbouleh and baba ganoush (to name just a few!). The food is utterly delicious, with large portions and lots of variety; perfect for sharing and taste-testing. Check out their extensive menu here for more delicious treats!
This popular Middle Eastern gem transports you straight to Lebanon. With fabulously authentic interior design, old lamps, ceramic tiles, and traditional textiles, you are bound to feel part of another world as soon as you enter. 
Location: Av. de Gaudí, 50, 08025, Barcelona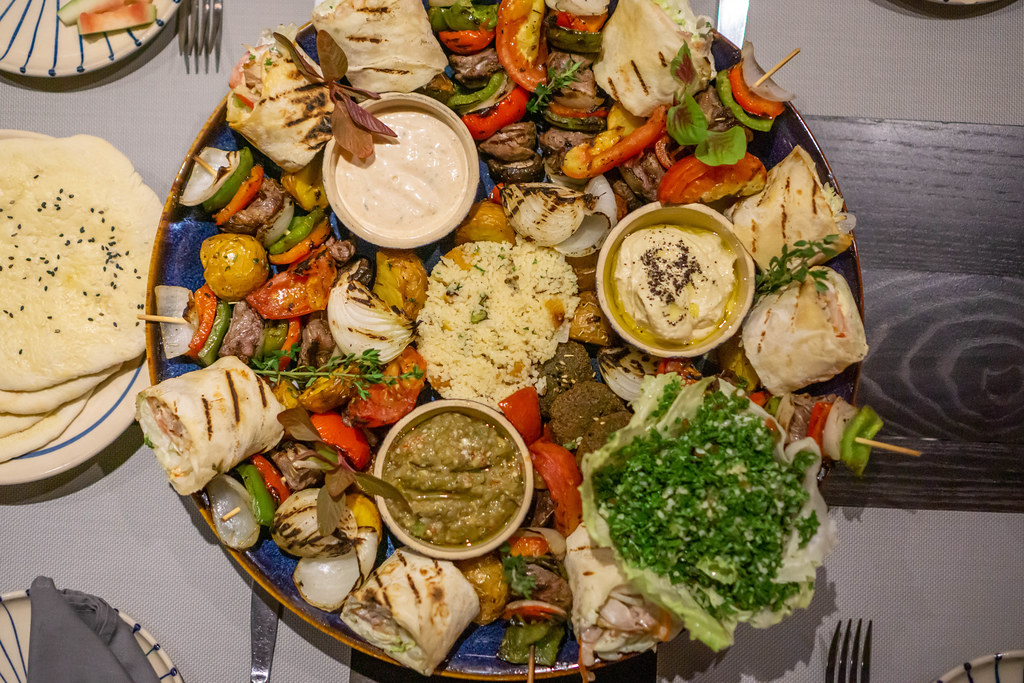 So, there you have it! Our Top 4 Restaurants to Try International Food in Barcelona. If you enjoyed this, check out our blog on Top 5 Quality Sushi Restaurants in Barcelona for more delicious international cuisine in the Catalan Capital.