Sushi, in recent years, has become a very popular cuisine in Europe. At the turn of the millennia, it gradually got more popular as the years went by. Spain, having such a rich history with fish, initially found it hard to get the taste for this new flavour. However, you can now enjoy this Japanese delight all over the country, especially in Barcelona, where sushi is found in most supermarkets and restaurants alike. To make the most of sushi in Barcelona, you should try out the following best sushi restaurants in Barcelona you will not be disappointed!
Mako BCN

Makobcn is found in the neighbourhood of Eixample and creates fresh, well-presented and tasty sushi! It is situated near to Universitat, giving you a unique dining experience away from the busier parts of the city centre. Despite being a small building, what Mako lack in size, they make up for in their dishes that the people of Barcelona absolutely adore. With their menu of the day priced at only €16 it is a bargain that must be taken advantage of. You can even order food through their website and enjoy from the comfort of your accommodation! There is nothing like takeout sushi in Barcelona.
Consell de Cent 255, 08011
Opening times: Everyday 13.30 – 16.00//20.30 – 23.30
Sato I Tanaka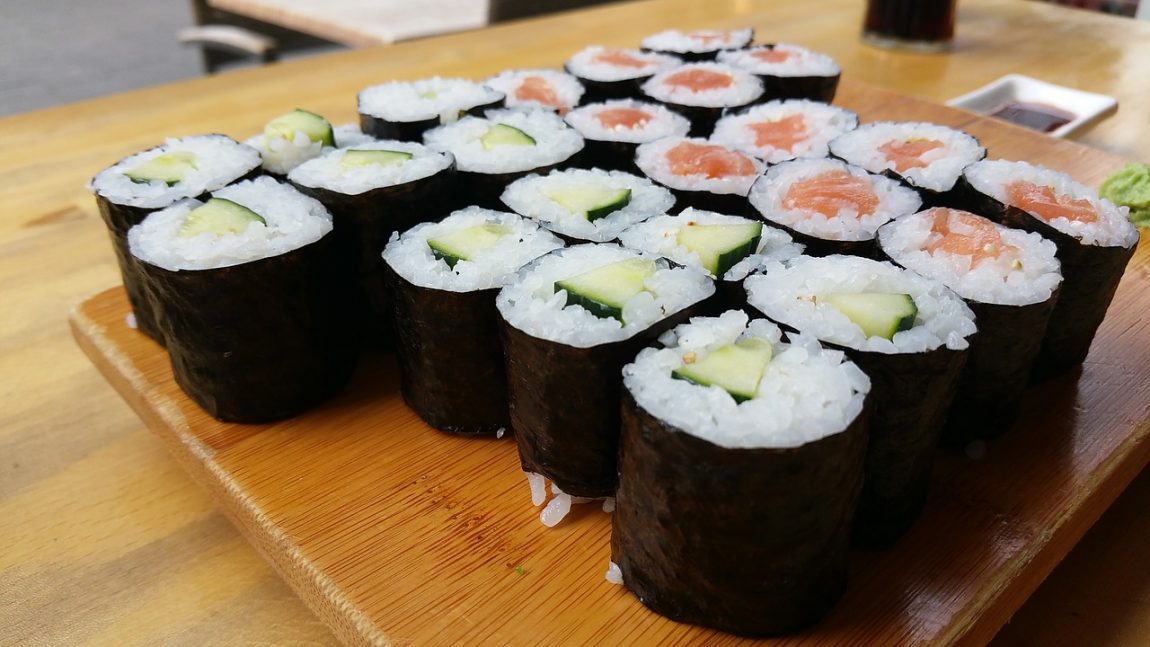 Our next sushi place in Barcleona is Sato I Tanaka who started back in 2010, as a restaurant offering ´Japanese Tapas´ to Barcelona. A decade on, they are not looking back. They are located not too far off of Passeig de Gràcia, offering much needed food to those who spend the day shopping and require some fresh food. As well as this, their chefs are highly skilled, and you can gain an insight to this on their Instagram page @satoitanaka which will more than definitely get you in the mood for sushi in Barcelona!
Carrer del Bruc, 79, 08009
Opening times: Tuesday to Saturday 13.00-15.00//20.30-22.00
Shunka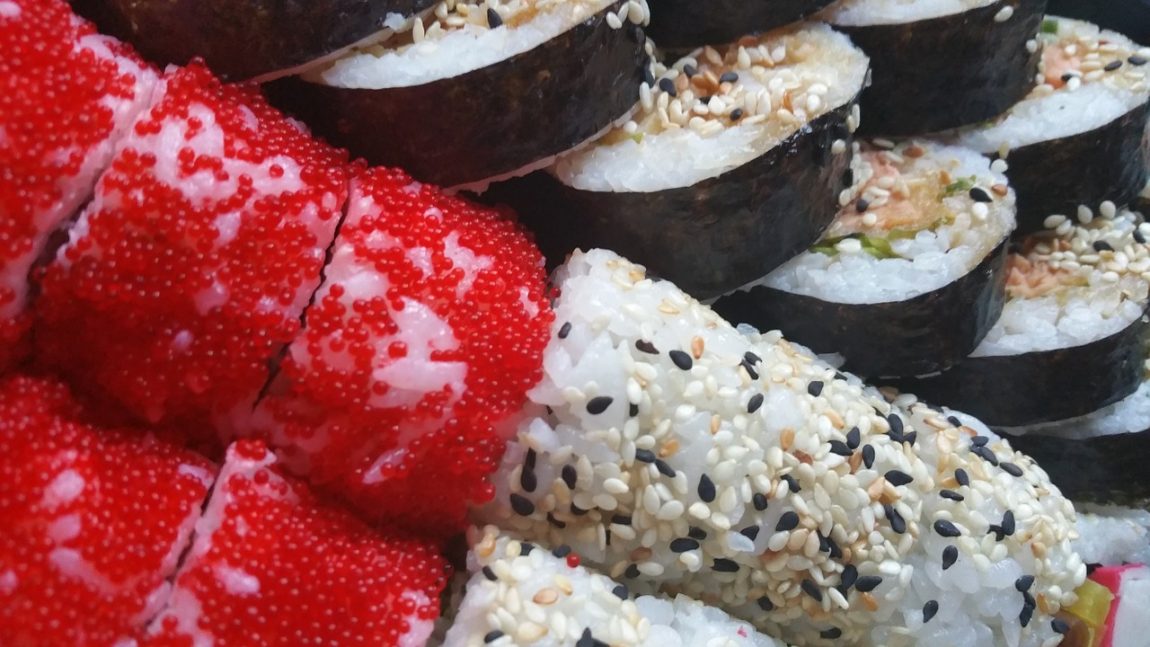 The Shunka chain is very impressive to say the least. They have four restaurants dotted around the city of Barcelona (Shunka, Koy Shunka, Ka Koy, Majide), this feature will be for their flagship, Shunka. This family-run business is going from strength to strength and offer you a truly authentic sushi experience in Barcelona. It is found close to La Rambla, meaning that it is one of the most central restaurants on the list. Unlike other restaurants in this area, Shunka offer you fresh food that is made with love and care- there is no faulting their approach to bringing Japanese cuisine and culture to the streets of Barcelona.
Carrer Sagristans, 5, 08002
Tuesday-Saturday: 13.30-15.30//20.30-23.30
SushiFresh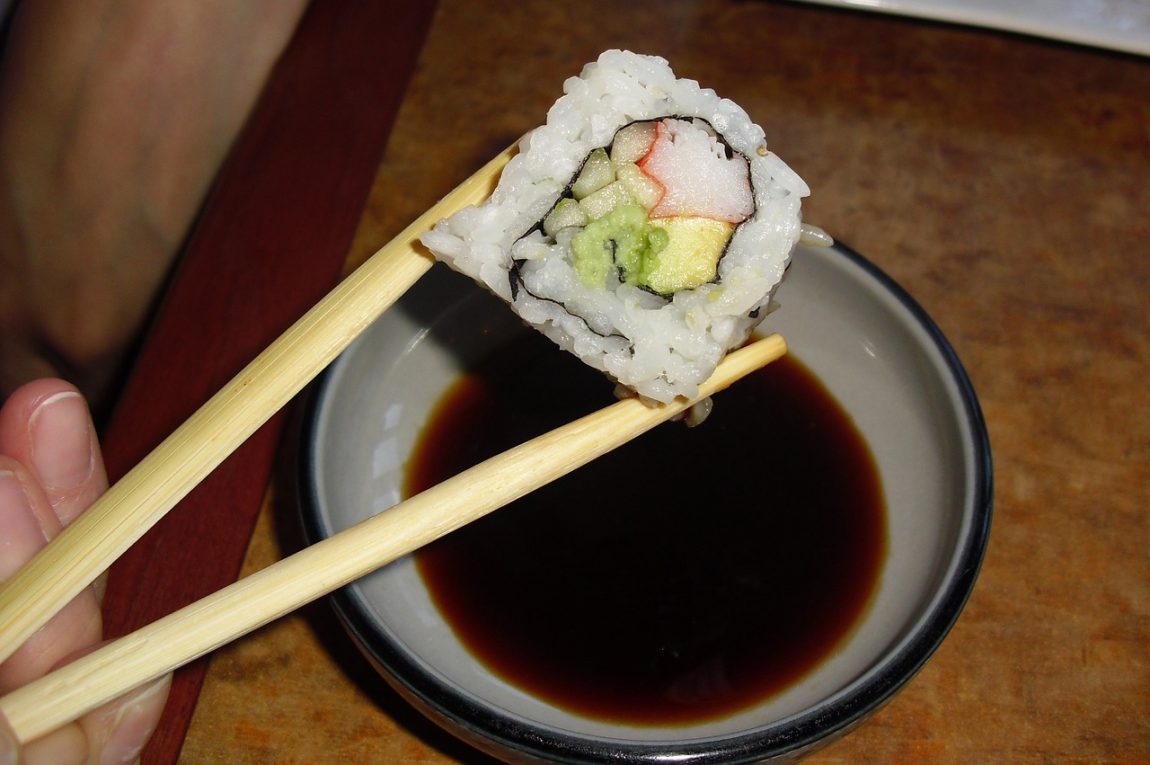 This next one is found in the lovely neighbourhood of Gràcia. In a quaint area of the city, this area is popular for its laidback feel, shops, bars and restaurants. It it well worth the visit, and whilst you are there you can have some of the best sushi in Barcelona at SushiFresh. This is one of the most personal experiences for Japanese food in Barcelona. Not only do they give you a wonderful restaurant, they have also gone into catering and delivery! Every piece of sushi here, at SushiFresh, is a work of art and you will definitely come back time and time again!
Via Augusta, 65, 08006
Opening times: Everyday 12.00-16.00//19.00-23.30
Hitsumabushi
Gracia offers another pearl of sushi art to crown our article. Those who have visited it once are guaranteed to return and the evening hours here are always fully booked. The restaurant may seem more like a modest place, as its décor is rather sparse. There's a room at the back (with larger tables, so it's also great for groups) and a small bar at the front. But don't be fooled: right at the bar you'll sit with chef Nobuyuki Kawai, who worked at the renowned Yashima restaurant in Tokyo's famous Tsukiji market! Be sure to try the fried scallops, the creations with eel and the in-house matcha tiramisu.
Hitsumabushi is in an area where there's not much else of interest, so no one passes by here by chance. It's easy to get to by metro or FGC.
Avinguda de la Riera de Cassoles, 3, 08012
If you enjoyed this article, check out our article on the best Korean restaurants in Barcelona and taste the variety of Asian cuisine.