Barcelona has always been regarded as being a city aware of art movements and is still seen as one of the most beautiful cities that the world has to offer. This makes the city a hotspot for art lovers around the world. From its unique architecture, to its unmissable collections of art, Barcelona is the ideal destination to spark or enhance a person´s adoration for art. However, the downside of having plenty of art on offer is that it makes a headache for which are the must-sees. So read carefully to make sure you don´t miss a single thing!
Architecture
Gaudí
Antoni Gaudí is one of Barcelona´s most famous sons, his revolutionary methods have transformed the architecture and history of this city. You can find his works all over the city and you simply must visit them all when you find yourself in Barcelona, there is no two ways about it.
Arguably, the most famous building of Gaudí´s portfolio is the Sagrada Familia. This magnificent piece will hopefully be finished in 2026. Construction began in 1882; the original façade is visible as it would have been to Gaudí, with the majority of this building built in the modern era. Nonetheless, the exterior and interior of this Basilica is wonderful and like no other. With tall features, amazing stained glass and intricacies, this should be number one on any art lovers trip to Barcelona.
Secondly, Park Güell, makes for an ideal outdoor space to enjoy some more work of Gaudí away from the city centre. In the outskirts of Barcelona, in El Carmel, you will find a park full of sculptures, tiled creatures and many more. The park gives you a route to follow that snakes uphill, rewarding you with some of the best views of the city when you reach the top. This site is ideal year round as you can reflect on the seasonal changes of our city.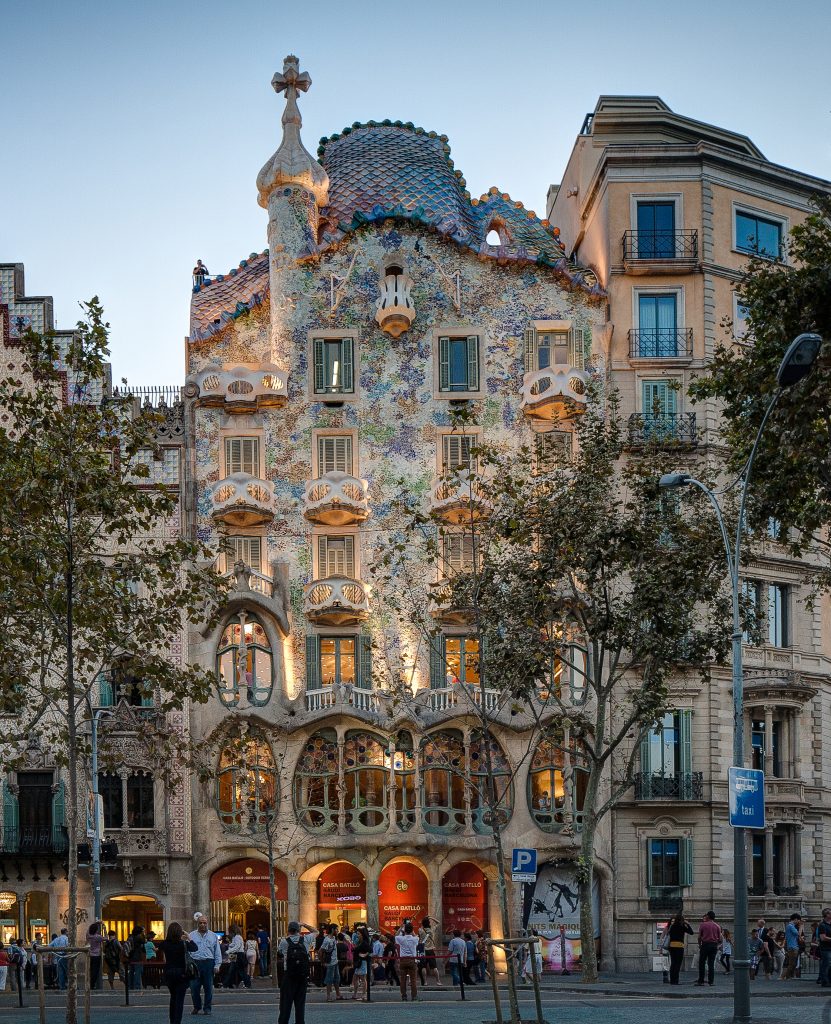 Lastly, Gaudí built three buildings in central Barcelona, with two on the popular designer highstreet- Passeig de Gràcia, and one in the neighbourhood of Gràcia. The first two are Casa Batlló and La Pedrera These two buildings are amazing in their own way, with the first showing bright features and a haunting design that alludes to bird skulls and lizards. With the latter taking up a more brutalist form, standing out for its shapes and dull-set colours. Both are open to visiting and we strongly suggest doing tours.
Finally, his Casa Vicens is another colourful building by the architect and is slightly less well known but equally as astonishing. Despite being a rarely visited museum, it played its part in how it shaped the artistic life of Barcelona´s artists.
Gothic Quarter and artistic influence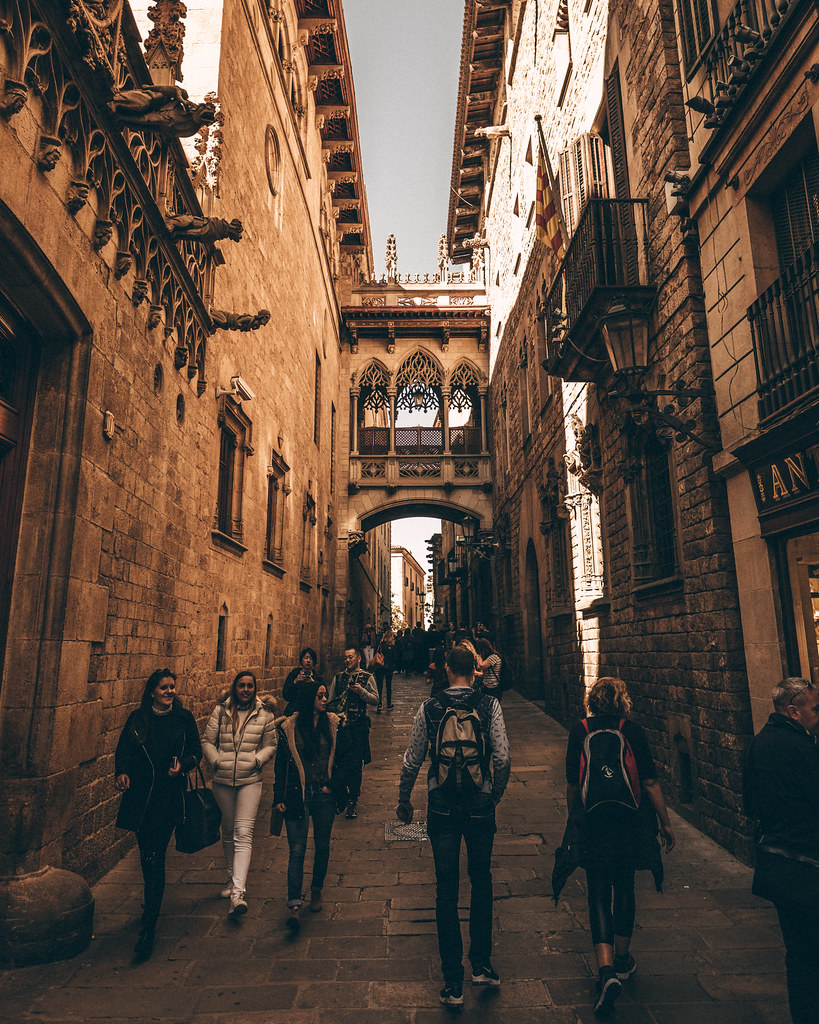 If architecture is something you cannot get enough of, then we strongly recommend that you stroll leisurely around the amazing Gothic Quarter that surrounds La Rambla. Here you will be able to explore wonderful buildings like the Barcelona Cathedral and Santa María del Mar which both show the beauty behind Gothic architecture. In addition to this, you will find the Liceu theatre, where you can enjoy the 19th century building in all of its glory or even go for a show when passing La Rambla!
Art Museums
If art museums are more for you, then you will be pleased to know that Barcelona is home to unbelievable art collections that are found in our galleries.
Firstly, the MNAC is located near Plaza Espanya and is found in the wonderful Montjuic Castle. Not only is the beautiful building eye-catching, but the collections inside are of many catalan artists, including Salvador Dalí. This museum is perfect if you want to learn how Barcelona developed its distinctive and cultural links to art and architecture.
The MACBA is situated in the cultural hub of El Raval and is a contemporary art collection that underlines Barcelona´s role as leaders of modern art revival. Giving art lovers a chance to enjoy contemporary art in a very contemporary building!
Lastly, the Picasso Museum is a must see for any fans of Picasso. This museum is dedicated to the Spanish artist, focusing on art he made whilst living in the city. Located near Vía Laitena, this museum has been in Barcelona since 1963, so come and see why with its amazing collection!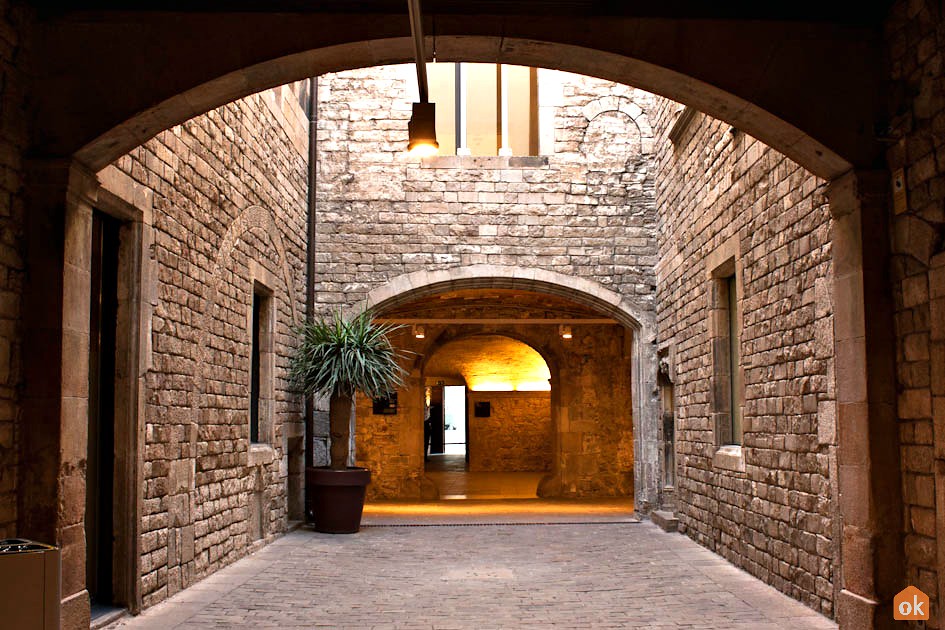 Whatever your preference, there is no denying that art is part of Barcelona, as seen through its distinctive cultural identity. From its exuberant modernista buildings, to the street art and museums. There is an abundance of art to enjoy from day to day, so don't wait and see all the art on offer to you by following this art lovers guide to Barcelona!