With an emphasis on rich flavours, interesting textures and fresh ingredients, Korean food is undeniably delicious. Whilst Barcelona is brimming with options, Korean restaurants are often a little harder to find. 
This Guide to the Best Korean Food in Barcelona will help you find some hidden gems that will knock your socks off. From the trendy Pocha Barcelona, to the longstanding Restaurante Seoul, let us introduce you to some of our personal favourites!
Kamasot
This restaurant serves up some seriously traditional classics such as bibimbap, bulgogi and delicious dumplings. Spanish style, Kamasot offers an enticing menu del día. For a reasonable price, you can order a starter, main and drink…. And you won't be disappointed!
Our recommendation? The Korean barbeque. With so many meats to choose from this dish is an absolute must try. 
The location of this restaurant is perfect for those undertaking some serious sightseeing in Barcelona. It is located just 8 minutes from the iconic UNESCO World Heritage Site, the Sagrada Familia, making it a fabulous pitstop on your journey.
Address: C. del Consell de Cent, 465, 08013, Barcelona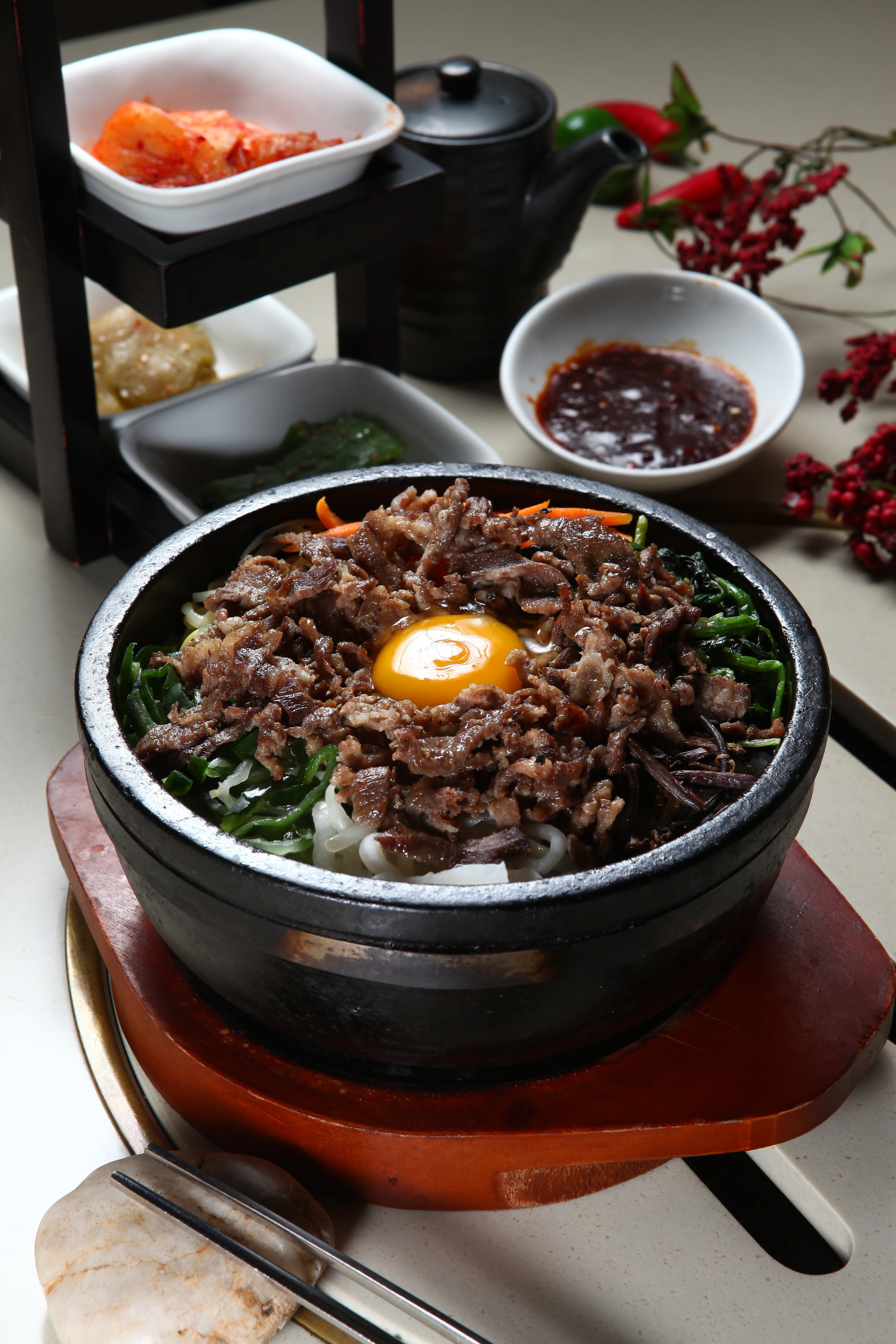 Manbok Restaurant Corea
Manbok Restaurant Corea is a super traditional, charming establishment serving up some truly brilliant food. The roast pork with kimchi is to die for here, as is their bibimbap. From more traditional options such as veal and seafood, to fish egg, veggie, cheese and kimchi- and salmon, simply take your pick and enjoy!
They even have vegan options at Manbok, with mushroom and vegetable Korean barbeque available for you to try. There is something for everyone. Take a look at the Manbok Restaurant Corea menu here for more information. 
Address: C/ d'Ausiàs Marc, 79, 08013, Barcelona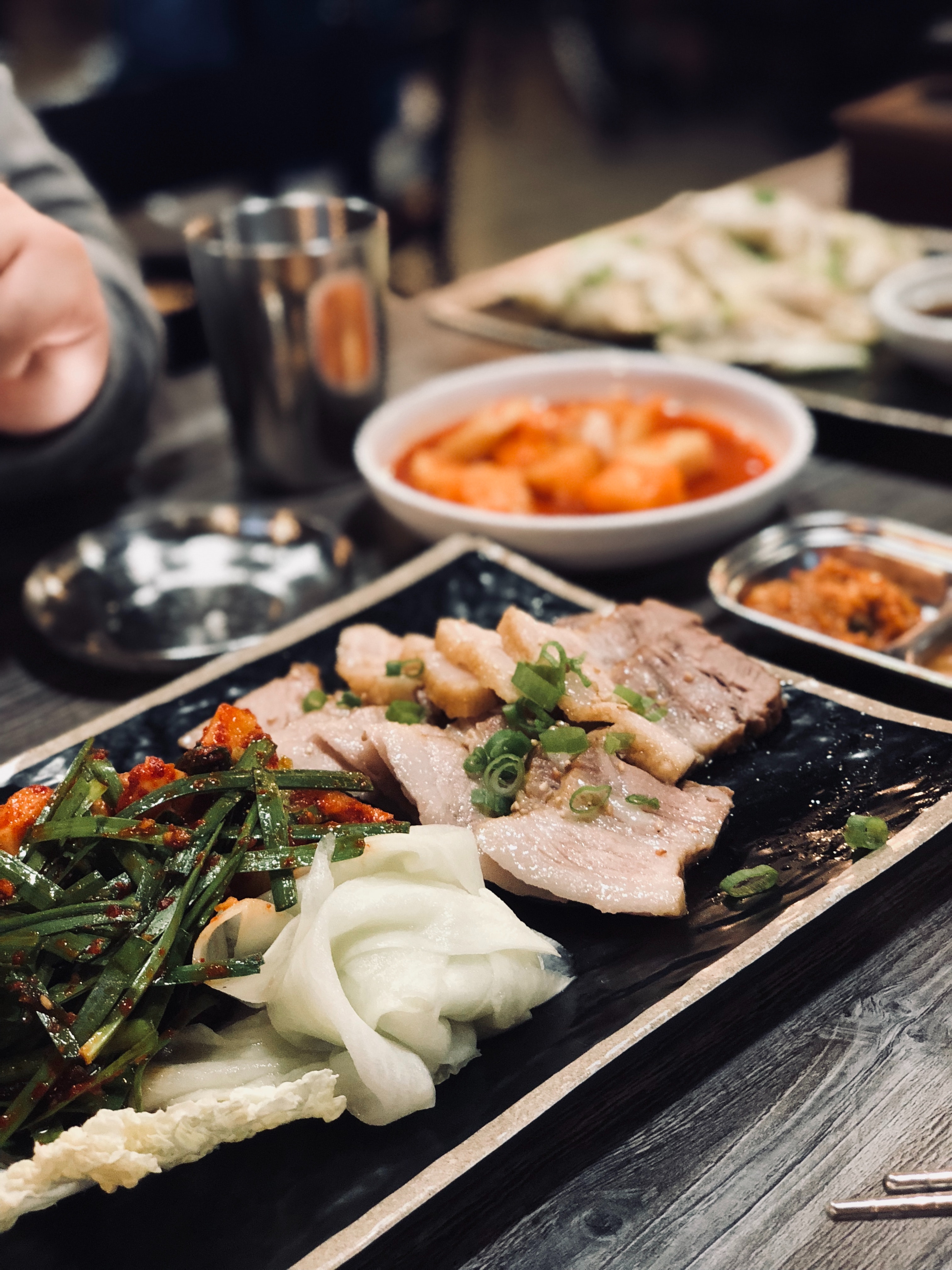 Shingané
Located in the heart of the Eixample neighbourhood, Shingané offers exceptional Korean food, with service to match. This restaurant is authentic and traditional, with a delicious choice of Korean classics ready for your choosing. This spot is good value for money, making it a great option for those unfamiliar with Korean food, wanting to give it a go. Try it, we're sure you won't be disappointed!
Address: Carrer de Calàbria, 232, 08029, Barcelona
Discover what else Eixample has to offer in the food department in our blog on the Best Restaurants in Eixample, Barcelona.
Pocha Barcelona
Located in L'Antiga Esquerra de l'Eixample, this trendy spot has a unique menu and fun atmosphere to it. Our recommendation would have to be the volcano ribs. This fantastic dish involves slow roasted ribs in a spicy sauce smothered in a silky cheese and corn sauce. The chilli cream chicken and Tokpokki are both super yummy too! 
Pocha also has a decent choice of Korean desserts such as matcha cheesecake, mochi and chocopie. If you have an experimental sweet tooth, this is the restaurant for you.
Check out Pocha's Instagram for more! 
Address: C/ de Provença, 224, 08036, Barcelona
Restaurante Seoul 
Since 1994, Restaurante Seoul has prided itself in providing some of the most traditional Korean food Barcelona has to offer. This restaurant uses the freshest ingredients available, serving up some truly authentic grub. 
We recommend the Chapche: Sweet potato noodles with beef, vegetables and Shiitake mushrooms. They are simply delicious and 100% worth checking out.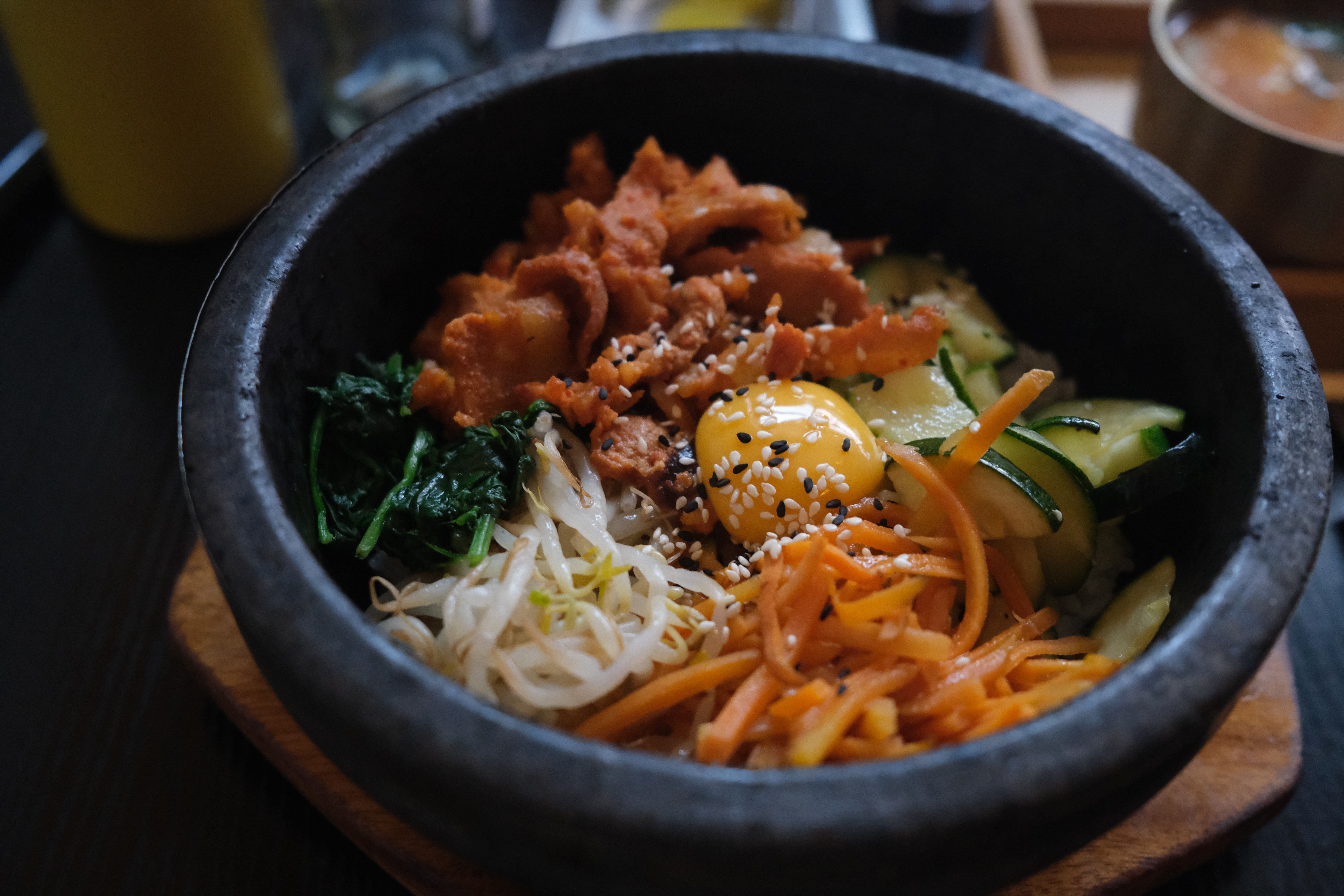 Take a look at Restaurante Seoul's menu for yourself!
Address: Av. de Gaudí, 70, 08025, Barcelona
Sam Bu Ja
Sam Bu Ja is a fantastic authentic Korean restaurant not far from the iconic Arc de Triomphe. This spot is renowned for its great service and overall welcoming vibe. Let Sam Bu Ja transport you to a homely Korean kitchen with their delicious offerings. 
The squid kimchi stew or the kimchi pancakes are our personal faves but this location  offers a wide range of other Korean goodies to satisfy any palette. 
Address: C. del Consell de Cent, 418, 08009, Barcelona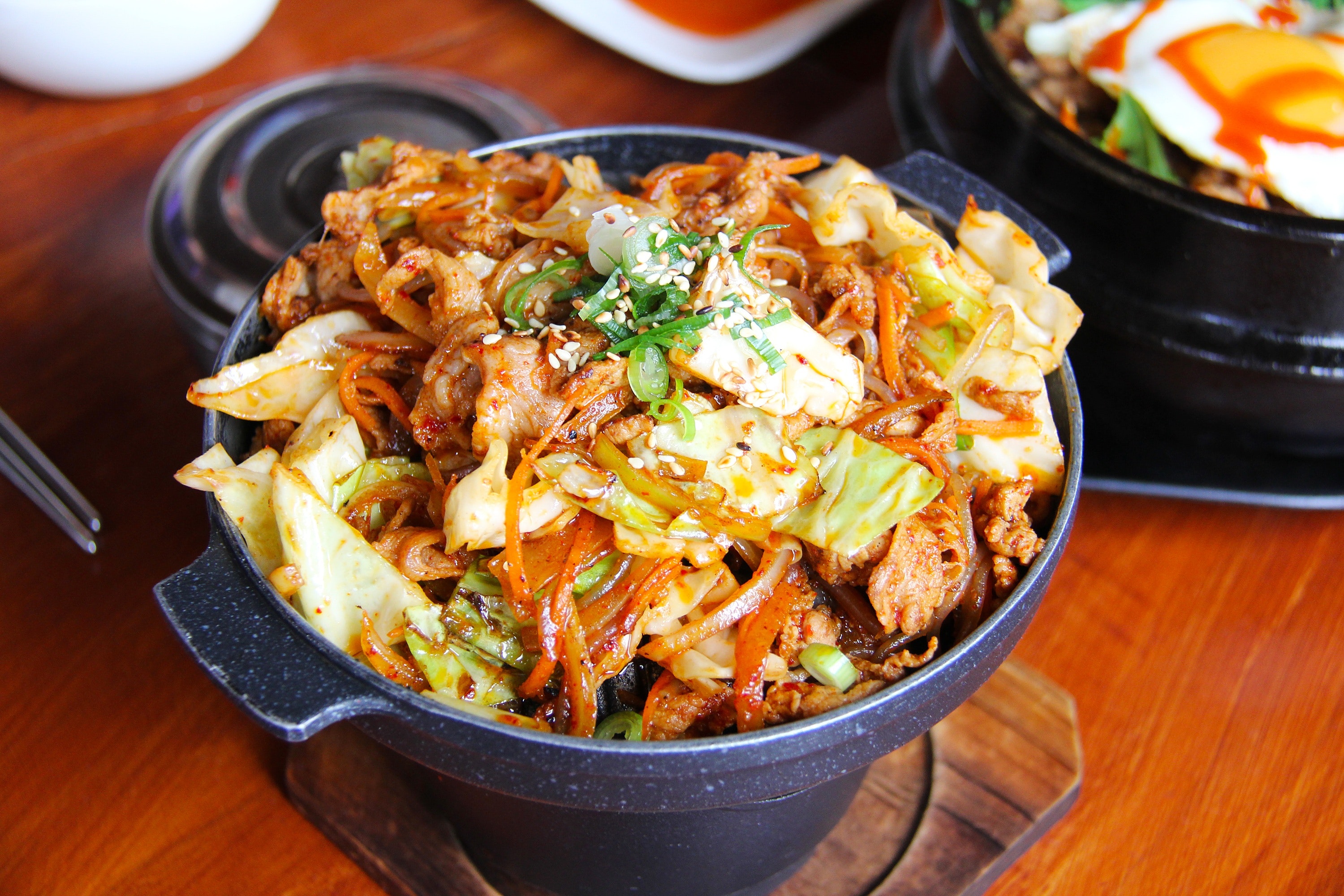 So, there you have it! Our Guide to the Best Korean Food in Barcelona. If you enjoyed this, why not check out our blog on 11 of the Best International Restaurants in Barcelona.