The beautiful town of Gràcia in Barcelona is one of the most charming neighbourhoods in the city. With a Catalan-bohemian vibe, both exotic and traditional restaurants, cool nightlife and quirky stores, this area of the city is a great place to experience a different side of Barcelona. Although the neighbourhood is known for its small town feel, the residents of Gràcia range from elderly Catalans to young families to artsy types, creating a unique ambience and a vibrant place to visit. What's more, you'll find the amazing Park Güell in this artistic neighbourhood, a must-see if you're staying in Barcelona for a few days.

History of Gràcia
Gràcia is the first main residential area of Barcelona. It was originally its own municipality for centuries until becoming subject to Barcelona´s expansion plans, from the adjoining neighbourhood, Eixample, back in 1897. Nonetheless, since officially forming part of Barcelona, Gràcia has maintained its own image and feel. Nowadays, this neighbourhood is full of local people, independent shops and many bars/restaurants.
Gràcia is considered by many as a relatively unknown gem, due to many tourists sticking to the main tourist hubs of Las Ramblas, Passeig de Gràcia and the beaches of Barceloneta. However, Gràcia is one of those places in Barcelona that once you visit; you will want to return. In fact, many people who have visited it often describe it as one of the coolest neighbourhoods in Barcelona. From its abundance of open squares, to its wonderful architecture that show beautiful facades in a Mediterranean context, this neighbourhood gives you a unique experience in Barcelona.
Discover the main attractions of the area and, most importantly, why you should explore Gràcia! 
Things to do in Gràcia
Shopping
Gràcia has many unique clothing shops that, on the whole, promote sustainable clothing that is made from local resources. A street where you can find clothing shops like this is on Carrer d'Astúries, next to the Fontana metro station. This is one of the main streets in Gràcia, home to many small businesses.
If you are more into streetwear and/or fashion labels, then you should go to the nearby Carrer de Verdi. Another important part of the network of streets here, there is more variety on offer. You could even stop off at Cines de Verdi and enjoy a Spanish film, as well as the latest blockbuster releases in their original language!
The Passeig de Gràcia shopping street is guaranteed to have something for everyone. But if you're looking for something special that the mainstream labels can't offer, Gràcia is the place for you.  When you leave the main street, you"ll spot a new store around every corner. From the traditional established store to second-hand unique shops, it's all there!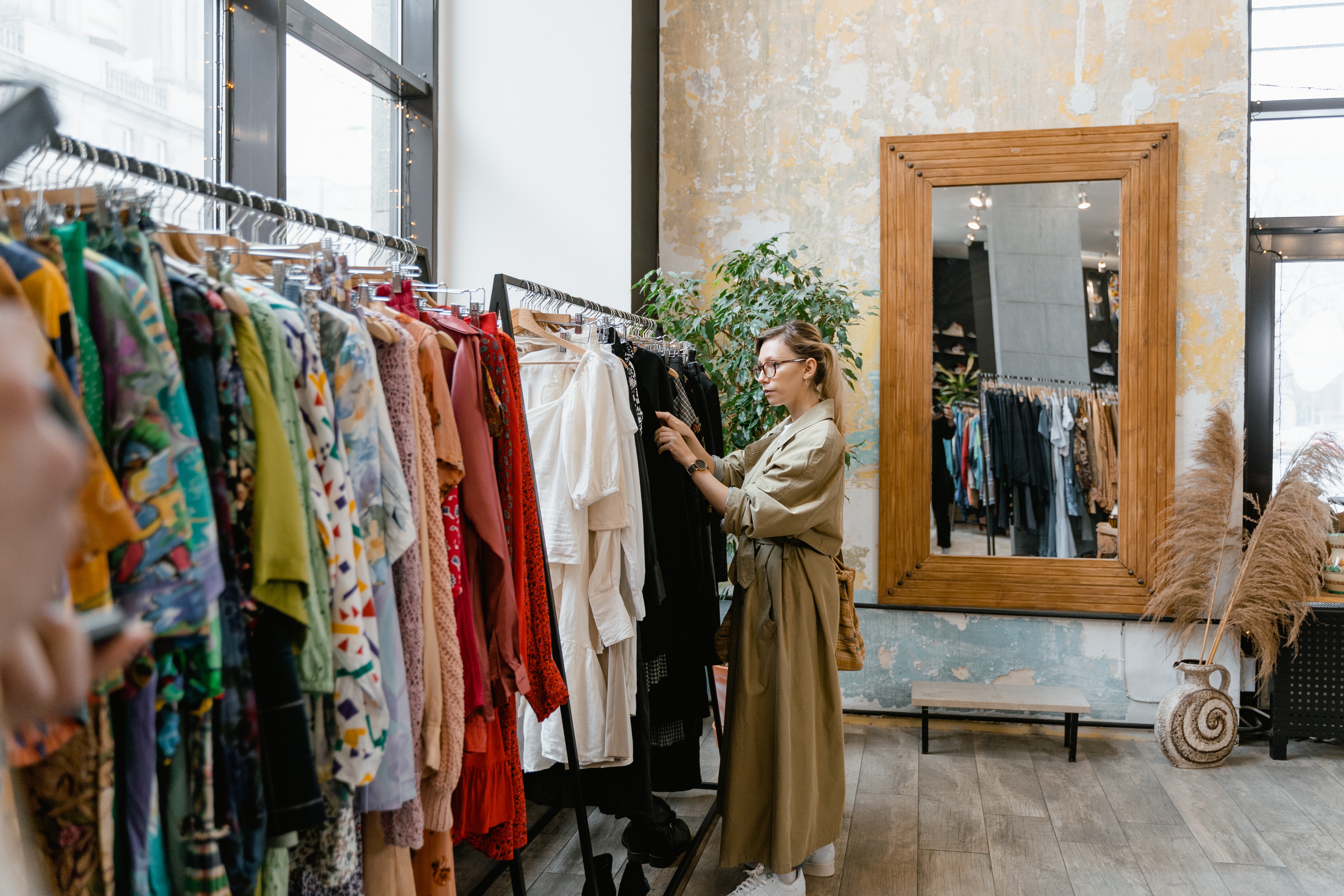 Eating out
With food and drink tastes becoming more international, Gràcia is no different. For drinks, there are many cafés and bars dotted around the area: a factor that gives Gràcia its sociable feel and welcoming touch. Here, there is a definite undertone of health is wealth. Here we have put together a few ideas for you to try.
We recommend:
Something that highlights the abundance of restaurants in Gràcia is the long street that runs through the centre of the neighbourhood, Carrer del Torrent de l´Olla. Here you will find restaurants for all kinds of cuisines and preferences.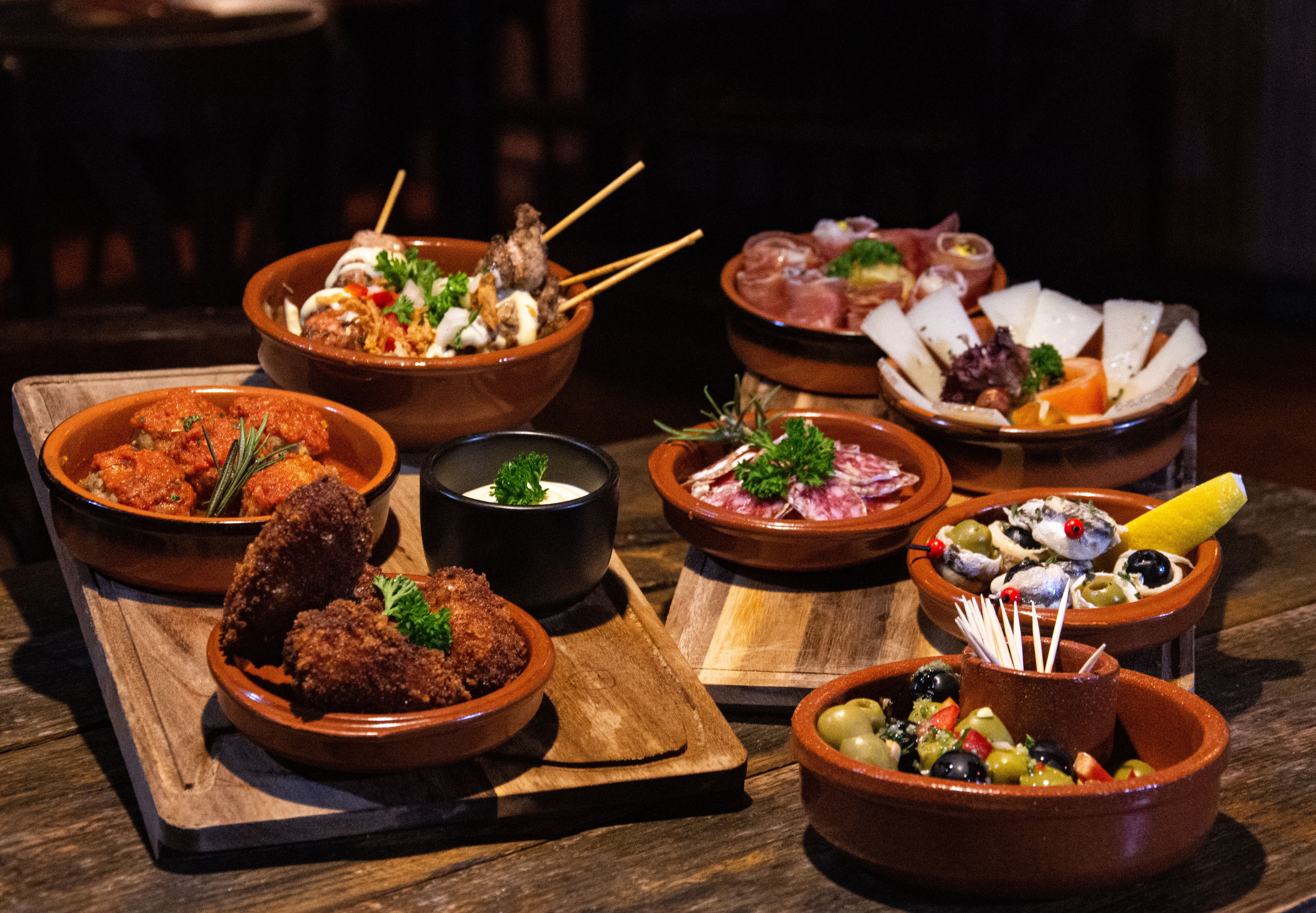 Culture 
Casa Vicens
This laid-back neighbourhood has many sites to see and places to visit. The most famous monument to see in Gràcia is Gaudi´s Casa Vicens,  a relatively unknown piece of work from one of Barcelona´s most famous architects is truly amazing. With a colourful and graphic design, it is eye-catching and in keeping with the artist´s unique approach to architecture.

Parc Güell
Up next, and also designed by Gaudí, is the world-famous Parc Güell. This is a must-see when exploring Gràcia due to its green space and wonderful panoramic views that you can enjoy as you pass through. Initially designed on the back of British residential parks, this green space was supposed to become a housing complex for some 60 houses! Instead, it has amazing sculptures, unique Mediterranean plants and Gaudi´s house in the epicentre. This UNESCO world heritage site is amazing and should be a priority on any visit to Barcelona.
Plaça de la Vila de Gràcia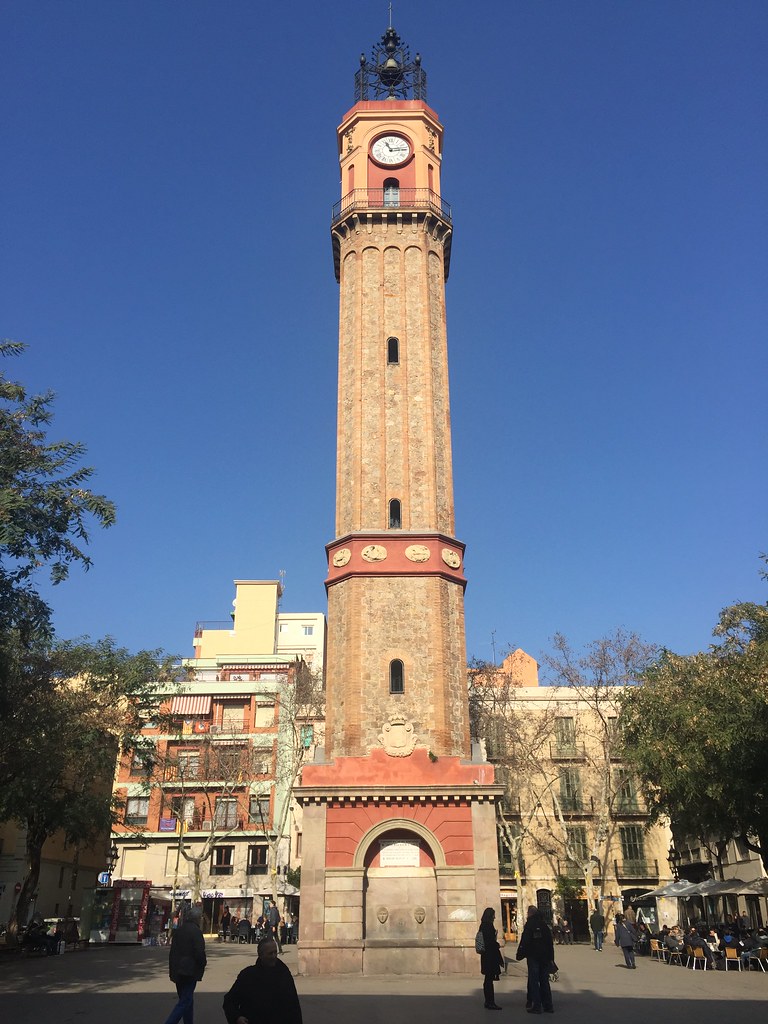 Lastly, in central Gràcia, the final monument to enjoy is on one of its main plazas. At the Plaça de la Vila de Gràcia, you can admire the 19th Century clock tower that stands at 33 metres high. Around the square, there are many restaurants and bars to take in the scenery in a relaxed setting. We also recommend: 
Plaça del Sol- The most central square in the neighbourhood. Here you will discover a distinctive bohemian ambience, local musicians, street artists, and many trendy and lively bars. Grab a refreshing drink and chill out at one of the terrace cafés, while you soak up some Spanish sun!
Plaza de la Virreina – This neighbourhood square offers an array of welcoming outdoor cafés which are perfectly shaded under the trees. In the middle of this 'plaza' stands the church of Sant Joan which is open to the public. Don't miss the market on a Sunday; it sells all kinds of second-hand bits and pieces!
Festivals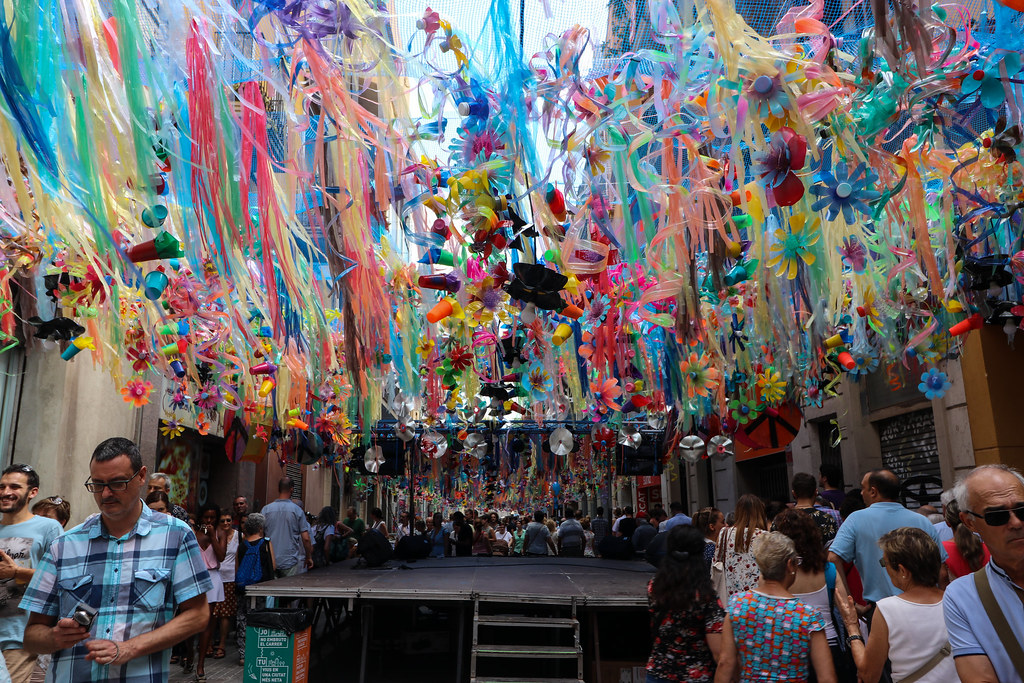 The people of Gràcia love to celebrate. So much so, that every August, they spend a week partying! This fiesta requires lots of planning and organising. The main reason being that most streets in the area are in competition with the other to win a prize for the best-decorated street in the neighbourhood! They have weird and wacky designs and put on food and drinks to give people passing through a memorable journey. There is live music every night as well for you to enjoy and dance the night away. Find out more about the last Festa major de Gràcia here.
We have highlighted just how amazing it is here and you may now not want to explore Gràcia… you may want to stay here! Not only is that a wise move, it is also very possible. We at AB Apartment Barcelona have a number of Apartments in Gràcia  for you to browse and choose from. With it being a place full of local people, of a variety of ages, there is nowhere else in Barcelona to make you feel this much at home!