Barcelona is a city of art. Numerous famous and gifted artists have spent periods of their lives here, or have been inspired by this fascinating city, its flair, the surrounding nature and the local spirit. Today, nothing illustrates this more than the large and small, eye-catching and hidden masterpieces of creativity in the city.
With all the names, personalities and works of art, it's certainly possible to lose track of them all. In this article, we'll take you on a journey through Barcelona's art history – ensuring that you'll soon know exactly who's who. After all, remember A is for artist.
D is for Dalí
"So little of what could happen does happen." –Salvador Dalí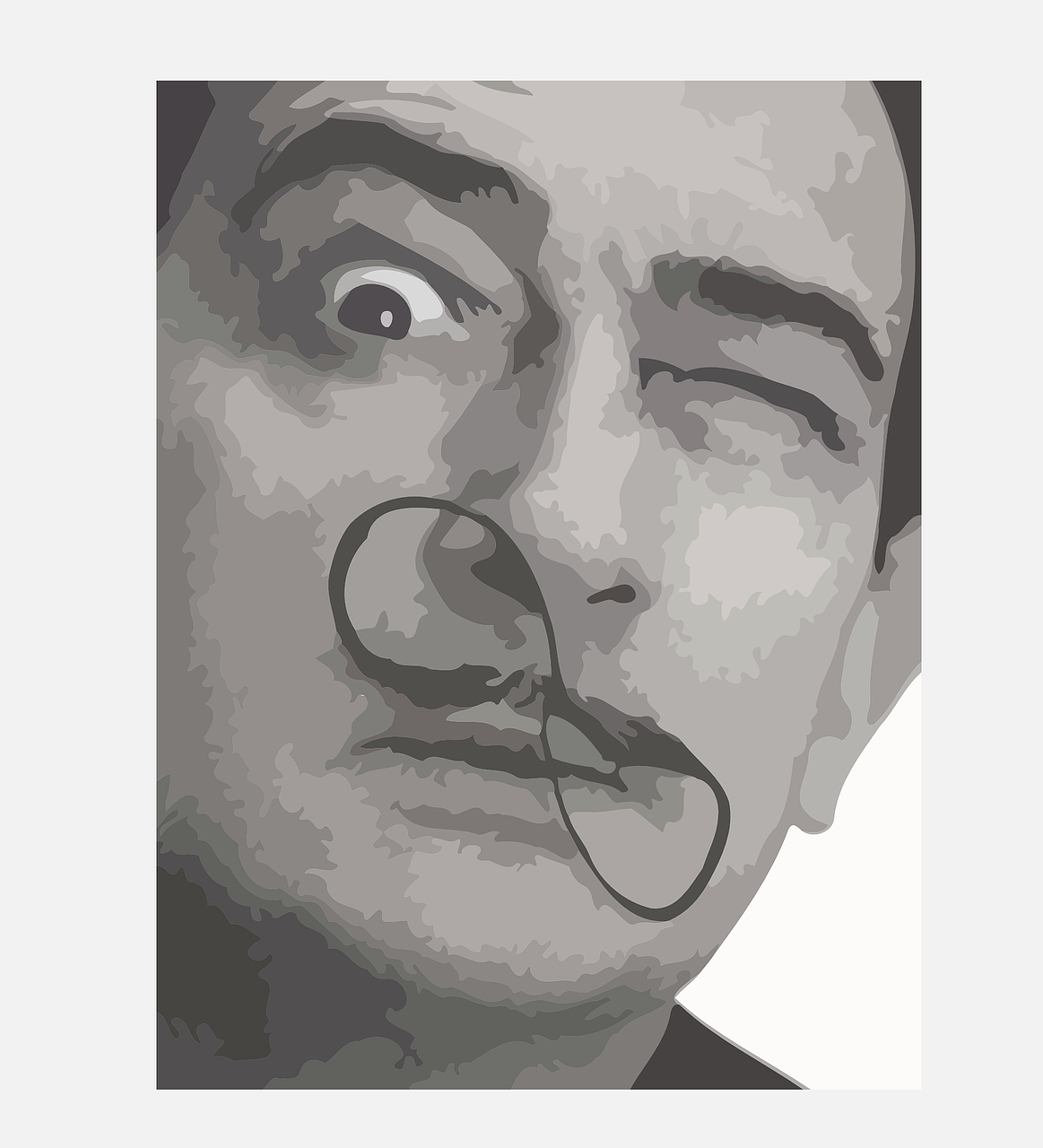 His life and work
Salvador Dalí was born on May 11, 1904, in Figueres, Catalonia. The city, not far from Barcelona, is now home to the Dalí Museum, which is on the bucket list of art lovers from around the world. The son of a notary was encouraged as a child, and his artistic talent was quickly recognized. At the age of 10, he was already receiving lessons from the impressionist Ramon Pichot. The death of his mother in 1921 left a very painful mark on the young Dalí.
Extra bonus: If you visit Barcelona, a day trip to Figueres and the museum is definitely worthwhile.
Dalí begins his art studies at the Royal Academy of Arts in Madrid. In 1924, however, he is expelled from the Academy for his politically rebellious statements, unable to complete his studies with an exam. This mattered little to him, as he himself felt that the teachers were not qualified enough to evaluate his works.
Dalí experimented and studied several art styles, such as Cubism, Impressionism and Realism. In March 1928, along with Sebastià Gasch and Lluis Montanyà, he produced the "The Yellow Manifesto," a critique against the prevailing cultural trend of the time, "Noucentisme."
A decisive event in Dalí's life was undoubtedly his acquaintance with a woman named Gala. Previously married to Paul Éluard, she was idolized by Dalí, and they married in 1934. She soon became his manager and modeled for him for many of his paintings, including the work "Assumpta Corpuscularia Lapislazuina" (as the Madonna).
After 1948, Dalí became increasingly involved with science, religion and history. In this "classical phase" he incorporated motifs picked up from popular science magazines into his paintings. He became strongly interested in the great classical masters such as Raphael, Velázquez and the French painter Ingres. He died of heart failure on January 23, 1989.
Some of his famous works:
Of course, it is impossible to appreciate all the works of this bizarre artist in this article. Nevertheless, we want to give at least a small selection of pieces that brought fame and glory to Dalí. If you want to see more of his works without leaving your home, check out the digital Dalí Gallery.
The Burning Giraffe (1937) (original title: Jirafa en llamas)
The Persistence of Memory (1931) (original title: La persistencia de la memoria)
Swans Reflecting Elephants (1937) (original title: Cisnes que se reflejan como elefantes)
The Dream Caused by the Flight of a Bee (1944) (original title: Sueño Causado por el Vuelo de una Abeja)
G is for Gaudí
"Nothing is art if it does not come from nature."- Antoni Gaudí
His life and work
Antoni Gaudí was born on June 25, 1852 in Reus, Catalonia. Gaudí birthplace is just over 1 hour and 20 minutes by train from Barcelona and offers further insights into the artist's life, including the house where he was born. From his father, the young Gaudí learned the craft of decorative copper work and blacksmithing. Thanks to his natural inclination towards practical approaches in both design and production processes of all kinds, he paved the way for his later profession as an architect at an early age.
He ranks among Spain's most influential modern artists and his works, with their sensational architecture, represented Barcelona's variation of Art Nouveau the Modernisme. At the time of his architectural studies in Barcelona, the region of Catalonia was undergoing some cultural and political changes that went down in Spanish history books as the Renaixença. The economic and urban growth benefited the bourgeoisie, who supported artists from the region.
Gaudí first commission came in 1879 for the design of public lampposts. At the beginning of the 20th century, he realised some of his most famous buildings, such as the Park Güell or the Casa Batlló, and pursued a current of utopianism that sought to unite the old with the contemporary as a means to a better future. In addition to designing residential buildings and urban outlets, Gaudí devoted himself to the construction of a truly extraordinary project, the Basílica de la Sagrada Família, which is expected to be completed in 2026. Finally, in 1926, Antoni Gaudí died unexpectedly in a tragic train accident.
Extra Bonus: Learn more about Gaudi's works in Barcelona and see Gaudi in a different light.
Some of his famous works:
Gaudí created a wide variety of projects throughout his career. From commissioned works for private residences, parks, churches, chapels… it's all there. Here we list some of the buildings that you should not miss in our beautiful city of Barcelona.
Casa Milà (also known as La Pedrera) (built between 1906 and 1912)
Casa Vicens (built between 1883 and 1889)
Parc Güell (Created between 1900 and 1914)
Casa Batlló (also referred to as the "House of Bones" in Catalan: Casa dels ossos) (built between 1904 and 1906)
La Sagrada Família (under construction since 1882)
P is for Picasso
"The world doesn´t make sense, so why should I Paint pictures that do?" –Pablo Picasso
His life and work
Pablo Picasso was born on 25 October 1881 in Málaga, Andalusia, but spent several years of his life in Barcelona. He lived most of his adult years in France. Picasso's father was an artist himself and earned his living by painting colourful birds and other wildlife. He gave art lessons and served as curator of the local museum. He began teaching his son drawing and oil painting when he was barely seven years old, and he found an excellent pupil in the young Pablo.
At the age of 13, Picasso then attended the School of Fine Arts in Barcelona, where his father taught. In 1897 Picasso began his studies at the Real Academia de Bellas Artes de San Fernando in Madrid, the most important art academy in Spain at the time. Initially an aspiring artist, Picasso painted portraits, but from the end of the 19th century, his style changed to stylised landscapes that combined elements of Symbolism and his own interpretation of Modernism.
Moreover, he was not only a painter but also a sculptor, graphic artist, ceramicist and stage designer, and is considered one of the greatest and most influential artists of the 20th century and, together with the artist Georges Braque, the founder of Cubism.
He died on 8 April 1973, in Mougins, France. Experts agree that the beginnings of Neo-Expressionism can be seen in Picasso's last works.
Extra bonus: When you visit Barcelona, be sure to include a visit to the Picasso Museum.  There you can immerse yourself in the fascinating world of the artist and learn more about his life and work.
Some of his famous works:
Picasso, where do we even begin? Again, we could probably fill hours talking about all the works created by this well-known and revered artist. To shorten the whole thing a little, here are some important works at a glance.
The Old Guitarist (1903-1904)
Les Demoiselles D'Avignon (1907)
Three Musicians (1921)
Guernica (1937)
The Weeping Woman (1937)
M is for Miró
"I try to apply colours like words that shape poems, like notes that shape music." – Joan Miró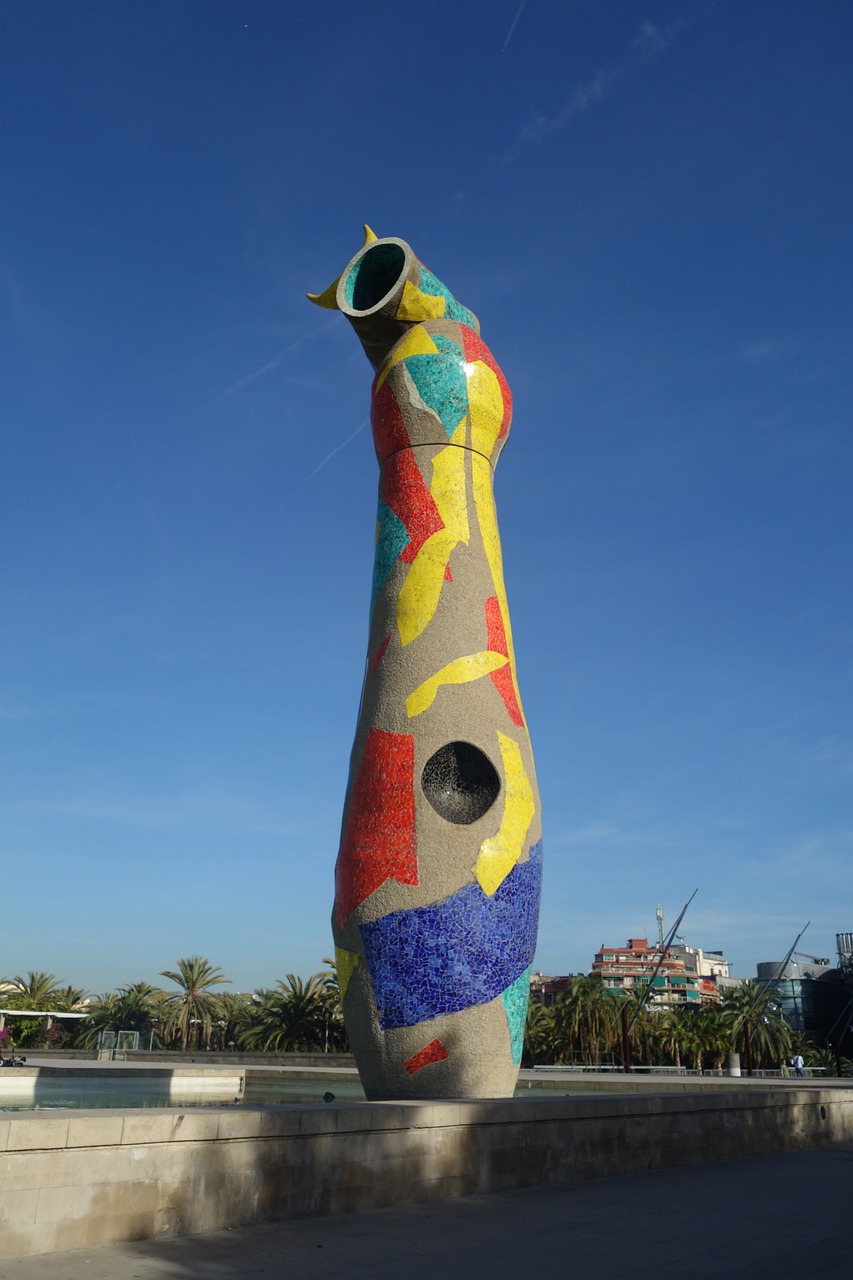 His life and work
Joan Miró was born on 20 April 1893 in Barcelona, Catalonia, making him the only artist in this article who not only worked and lived in Barcelona, but was also a native! He was the son of a watchmaker and goldsmith. This artisan background of his father and the sparse Catalan landscape always represented a great significance for Miró's art.
At his parents' request, Miró attended a commercial school and then worked as an office clerk for two years until he suffered a mental and physical breakdown. To recover, he was sent to an estate in Montroig near Tarragona and later his parents allowed him in 1912 to attend an art school in Barcelona. His teacher Francisco Galí advised him to always touch the objects to be drawn at first, which consolidated Miró's feeling for the spatial quality of objects.
From an early age, Miró always sought means of metaphorical expression. He wanted to depict nature as a "child endowed with the intelligence of an adult" would describe it. In this, he certainly had something in common with the Surrealists and Dadaists, two schools that aspired to similar goals.
He tried to combine abstract art with surrealist fantasy. His typical style developed from the tension between his imaginative, poetic impulse and the harshness of modern life. He worked a lot with lithography and created, among other things, murals, tapestries and sculptures for public spaces in Barcelona.  He died on 25 December 1983 in Palma, Mallorca.
Extra bonus: How about a visit to the Joan Miró Foundation,  located in the middle of the beautiful park on Montjuïc Mountain? This way you can kill two birds with one stone: an inspiring visit to the exhibition and a trip to the nature.
Some of his famous works:
Throughout his career, Miró not only used the paper canvas to transform it into something unique using his imagination. The city of Barcelona also became his own personal life-size canvas. He created, for example, the 22-meter-high sculpture Dona I Ocell (Woman and Bird), which since then welcomes visitors to Barcelona in the Joan Miró Park. Learn even more about Miró's works in Barcelona in our article on art in the city.
The Farm (1922) (Catalan Title: La Granja)
The Tilled Field (1924) (Catalan Title: Terra llaurada)
The Harlequin's Carnival (1925) (Spanish Title: El Carnaval de Arlequín)
The Escape Ladder (1939) (Spanish Title: Escalera de escape)
May 68 (1973)
So that's all! We hope you have already gained a better insight into the world of artists who shaped Barcelona, Catalonia and the whole of Spain with their visions. If you enjoyed that, check out our article on street art and discover what else Barcelona has to offer in the way of art.