Festive season is upon us, and where better to experience the magic of Christmas time than in Barcelona? The Catalan Capital has plenty of seasonal dishes worth checking out if you want to experience its delicious traditional offerings for yourself. 
This Complete Guide to Typical Christmas Dishes in Catalonia will introduce you to our favourite regional specialities that are not to be missed on your travels. From Canalons to Torró, Barcelona has all you need to get in the festive mood!
Rostit de Nadal
Starting strong at the top of our list, is the Rostit de Nadal. This firm favourite is essentially a Christmas roast, but with a unique twist. The roast is made with duck or chicken and cooked with prunes, pine nuts, and even a bit of cinnamon. This dish will be present at most Catalan tables this festive season. 
Els Canalons
This tasty dish is traditionally made on the 26th of December on Sant Esteve, a Boxing Day of sorts, on which families gather and celebrate the tradition together.  Els Canelons, essentially, are similar to cannelloni. However, they are usually made with leftover meat from the Christmas meal the day before. As such, they are rich and hearty, coated in bechamel sauce and topped generously with cheese for gratin. They are absolutely delicious, and difficult not to fall in love with!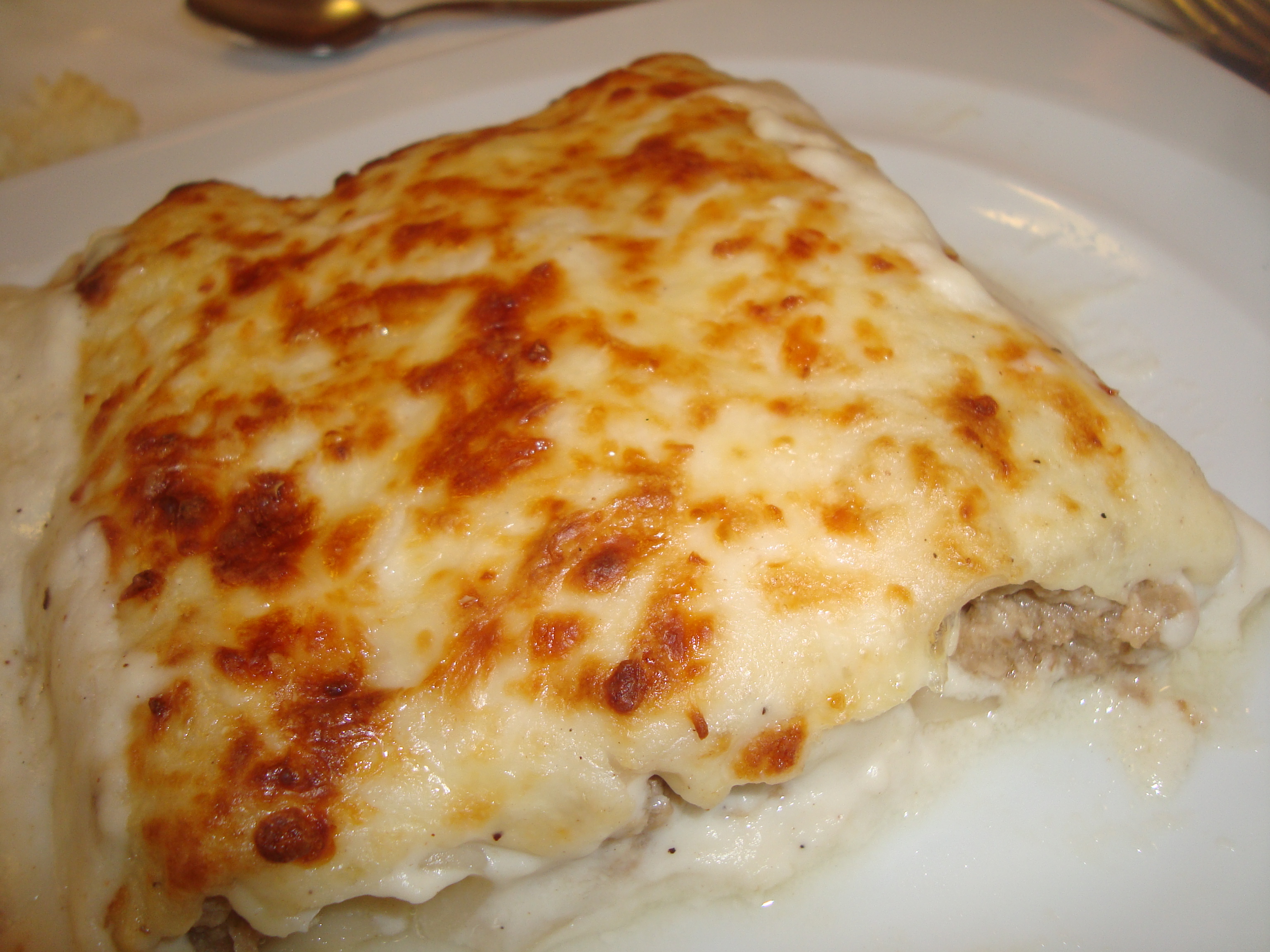 Escudella i Carn d'Olla
Escudella i Carn d'Olla is an absolute must-have at any Christmas table in Catalonia. This dish is very traditional, dating back to the fourteenth century! The dish is made up of a delicious warming broth, with galets and a large meatball in the middle. This dish is super comforting and is often served on Christmas day for all the family to enjoy. Veggies and meat can be added to the broth, or just kept simple…it's up to you!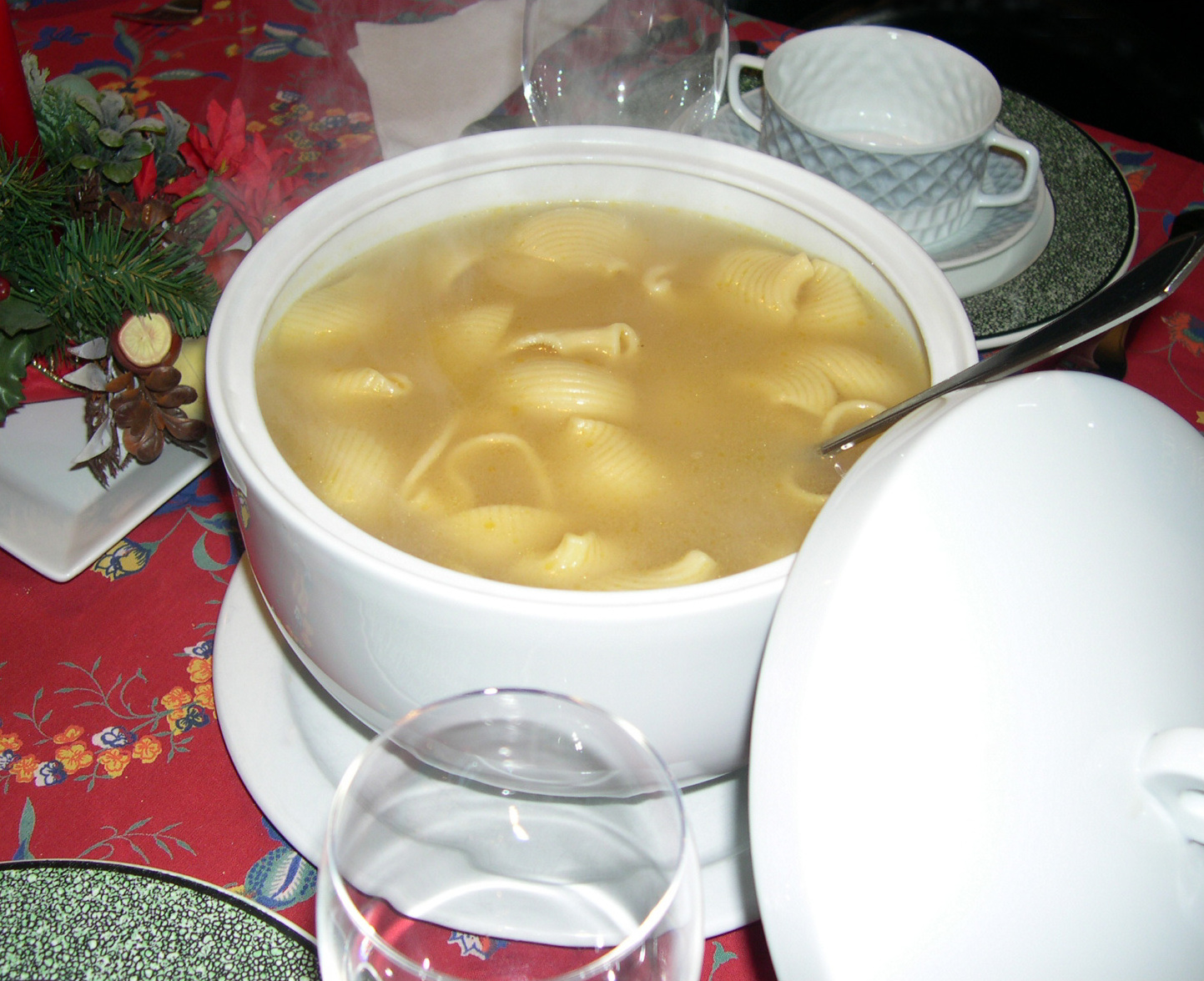 Vedella amb Suc
This dish, also known as Fricandó, is super succulent. Veal and mushrooms are cooked in a pan whilst the other ingredients: onions, leeks, carrots and wine,  are left to stew together for over an hour to let their delicious flavours develop. The product of this is an absolutely amazing stew. The flavours are, like most typical Catalonian Christmas food, rich and warming. This is certainly one of our favourites!
Torró
Now moving onto the sweet portion of the meal, is the Torró. Popular all across Spain, this classic can be eaten all year round but is most often enjoyed at Christmas time. Torró is a deliciously sweet nougat, made with almonds, honey, sugar and other yummy ingredients! This dish is popular at Christmas time in Catalonia with many friends and family giving each other these sweet treats as part of the festivities. Give them a try! You're bound to like them.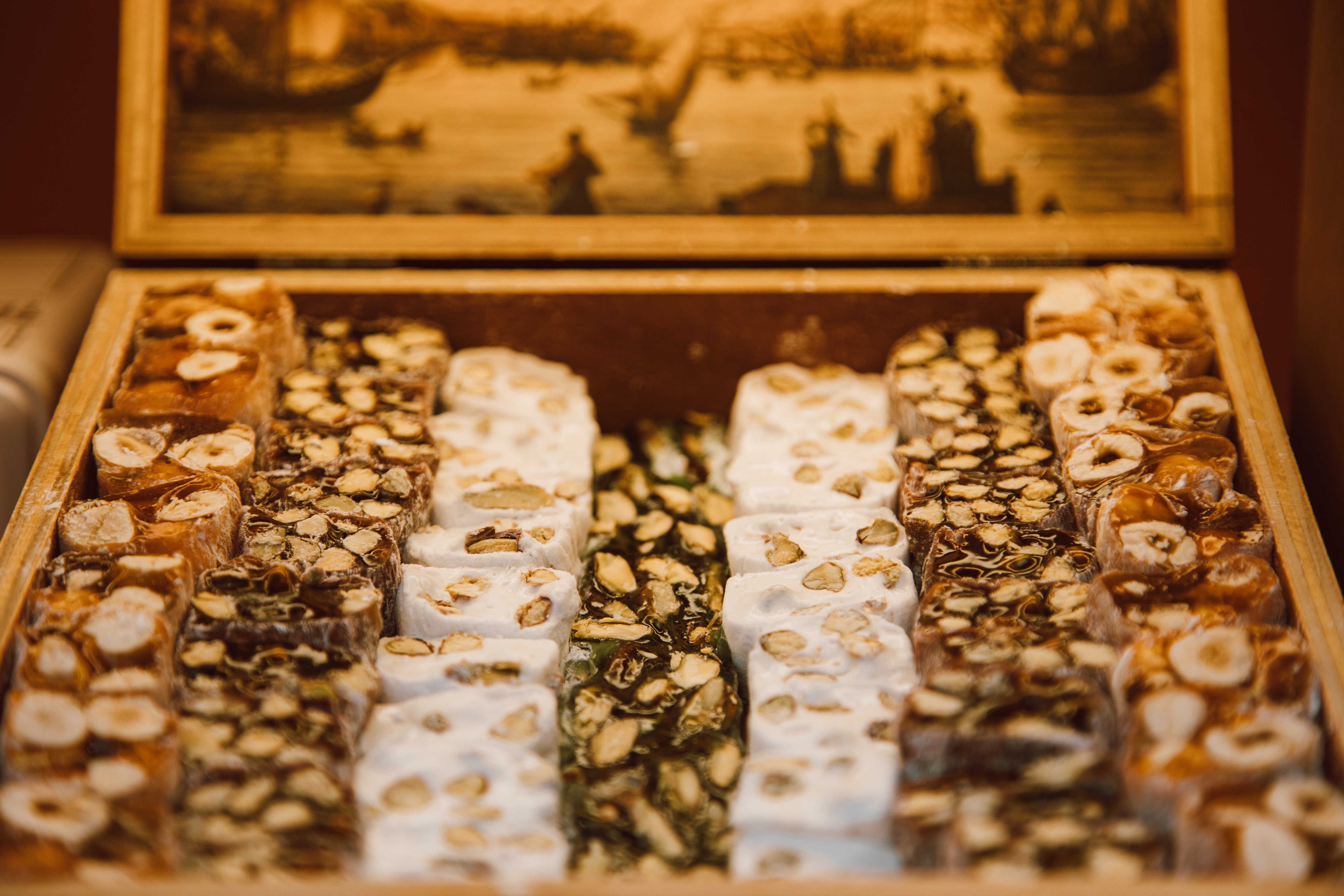 Sarsuela de peix i marisc
This fish stew is absolutely divine. It is similar to a French bouillabaisse, but with a more intense flavour to it. The broth, for example, is infused with meat, tomatoes and peppers. As a result, it has a certain warmth to it that is simply delicious! Its broth contains ground almonds– giving it a super unique texture and a slightly complex nutty flavour. Typically, Sarsuela de peix i marisc is cooked with mussels, clams and prawns, but the recipe can be adapted to your taste. A bowl of this in the winter time never fails!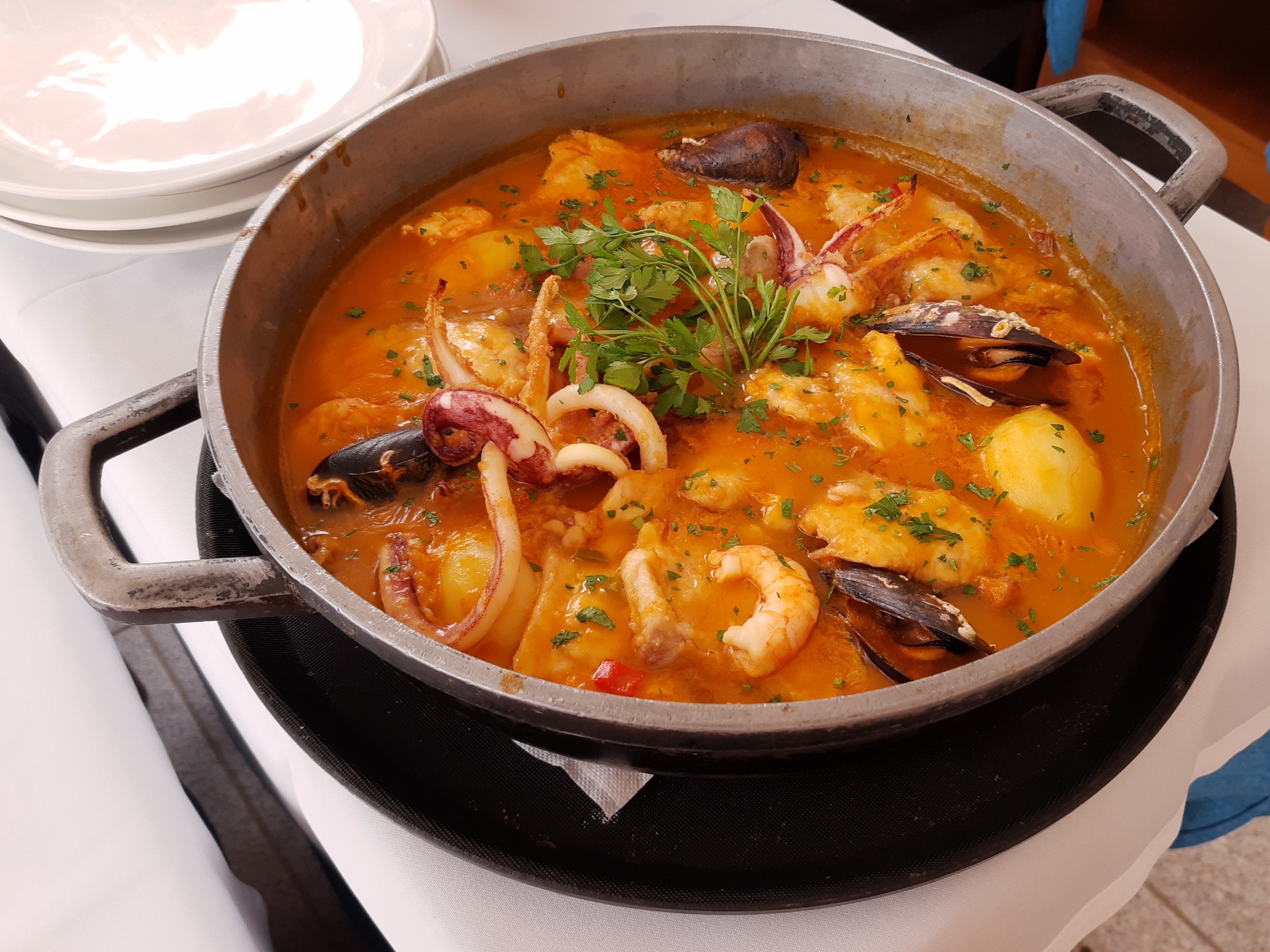 Tortell de Reis
The Tortell de Reis is a true Catalan favourite. This sweet treat is eaten on the 6th of January to celebrate the Dia dels Reis, or Three King's Day, in Catalunya. The Tortell is a ring-shaped cake made of brioche and packed with yummy flavour. Typically, the Tortell is filled with marzipan and angel hair jam (made from pumpkin pulp and sugar). It can also be stuffed with more familiar fillings such as chocolate, cream, custard or jam, all of which are equally delicious. Next the Tortell de Reis is covered in a layer of candied fruit, nuts and more sugar. What's not to like?! 
Inside the ring of the Tortell, lies a paper crown. Now comes the fun part…. within the Tortell there are two surprises: a bean and a king figurine . Whoever finds the toy king, is the winner and wears the paper crown, while whoever finds the mystery bean is the loser and, as a pledge, must buy the Tortell next festive season!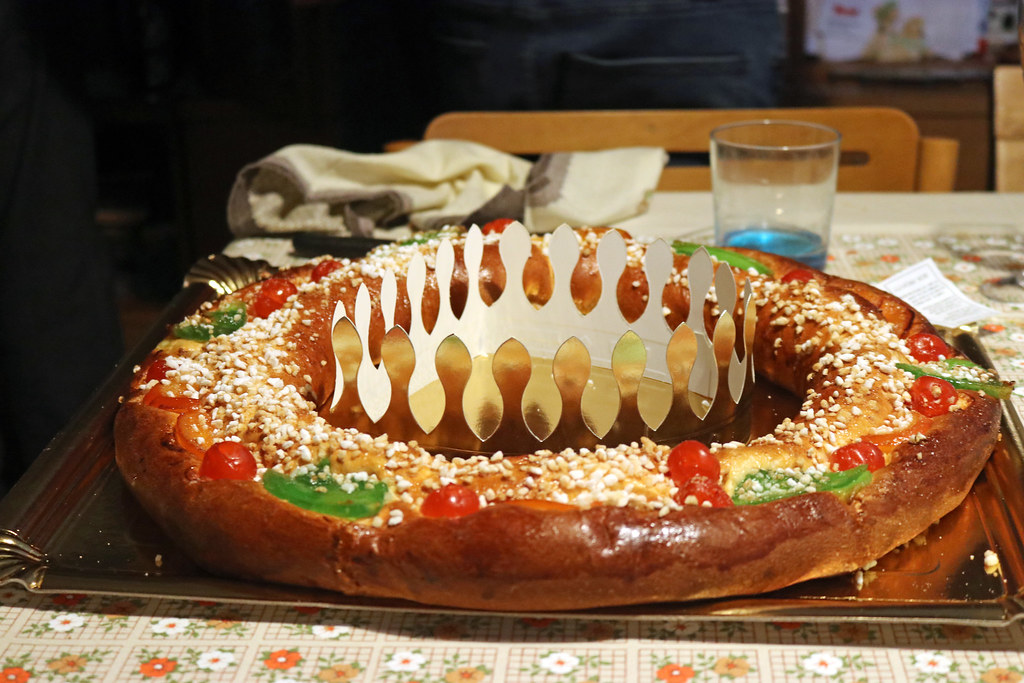 So, there you have it! Our Complete Guide to Typical Christmas Dishes in Catalonia. If you enjoyed this, why not check out our blog on Why You Should Visit Barcelona in December.