There are many different ice rinks to choose from in Barcelona open this winter. With indoor and outdoor rinks to choose from (and even some that combine the two) there are many different ice skating options to enjoy this festive season in the city.
Ice skating rinks in Barcelona
Camp Nou FC Barcelona Stadium
If you are a fan of FC Barcelona, you may know that the stadium is home to a successful ice hockey team and an impressive public ice rink located next to the famous Camp Nou stadium.
FC Barcelona's Ice Skating Rink is the most popular in Barcelona, providing a quality skating experience for all ages, every day of the week.
They put on a wide variety of skating activities, ranging from  ice skating training sessions to figure skating and ice hockey competitions. The ice skating training has different levels of difficulty, meaning there is always something for everyone! Starting at the beginner's level and working your way up to expert, there are 4 levels in which you can practice your skills. It is possible specialise in, for example, ice hockey or figure skating by the end. What's not to like?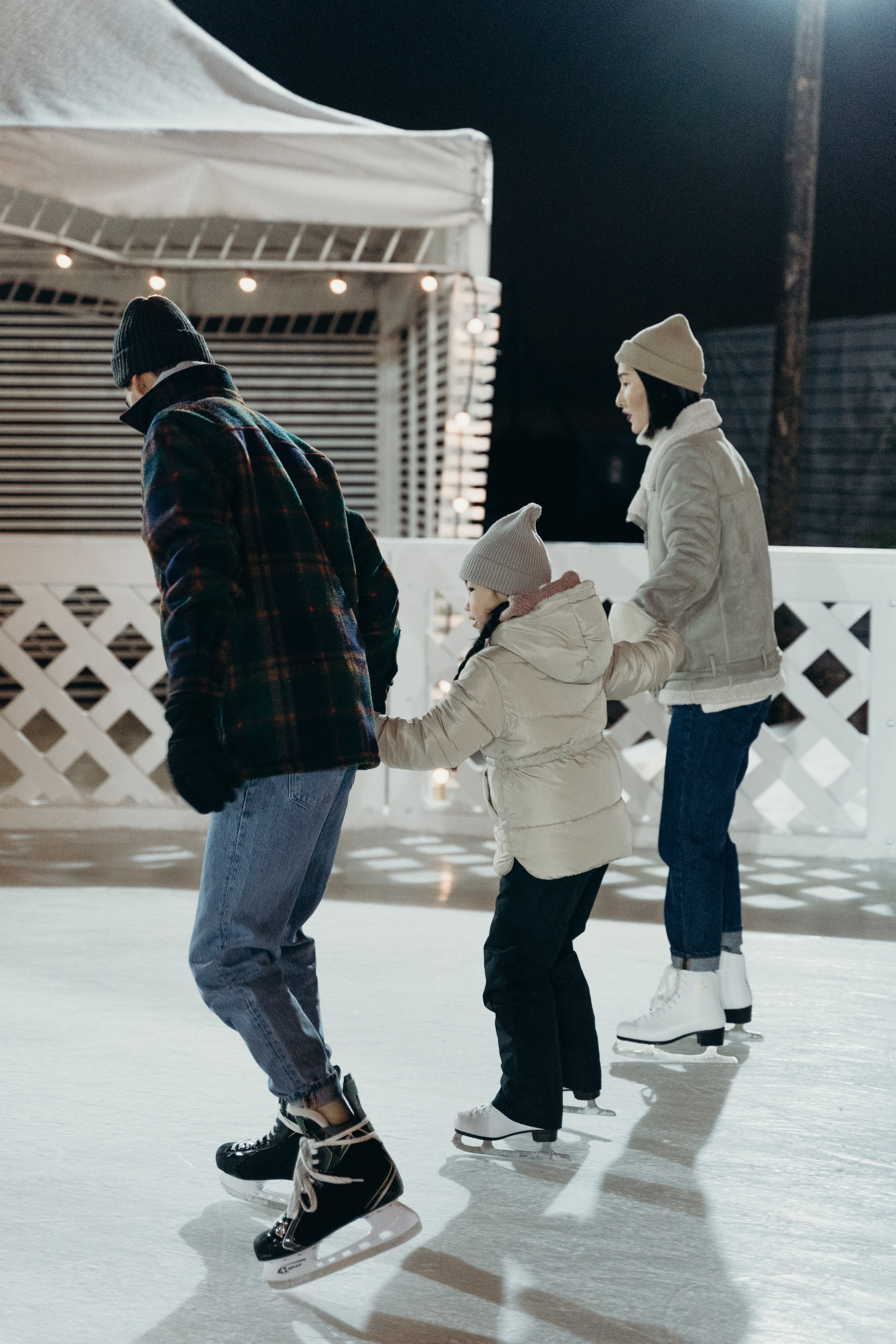 L'illa Diagonal
15 years ago, this magnificent ice-skating rink, located just outside the L'illa Diagonal shopping mall, has brought festive cheer to Barcelona. In the heart of the Les Corts neighbourhood, this outdoor rink brings a little taste of New York Christmas magic to a city not exactly renowned for its icy temperatures and winter activities.
There are plenty of activities going ahead for kids who are still in the learning phase of skating. They have penguin-shaped dolls to aid balance and staff on hand to assist.
Important: It is mandatory to wear gloves, if you do not have them you can buy them on the ice rink.
La Maquinista Shopping Mall
Around Christmas time, La Maquinista Shopping Mall builds a fabulous ice-skating rink in the middle of the building, inspired by American roller disco. This ice skating experience gives you the opportunity to make wholesome memories with your family and friends in a beautiful festive atmosphere.
The track, interestingly, is composed of synthetic materials, which don't employ energy-intensive compressors and are relatively quiet when skating upon them. The outcome is a skating surface that looks like a typical ice rink, but offers an even greater sliding sensation and is much softer to fall onto!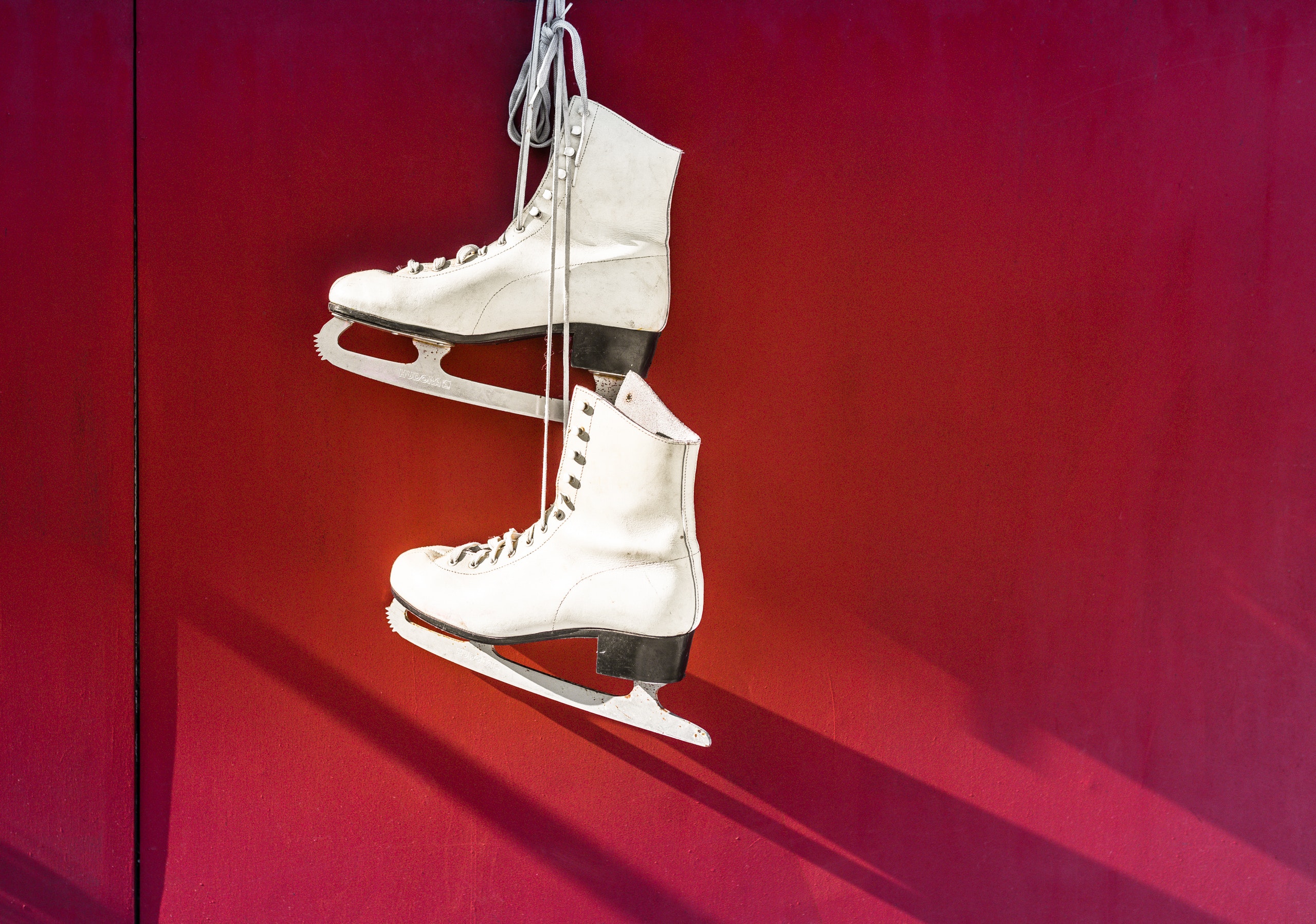 Alternatives to ice skating
Although ice skating is fun  and certainly festive, it is by no means everyone's cup of tea. You might consider these other skating spots in Barcelona to have some fun, off the ice.
Skate Love Barcelona Festival
Dedicated to a community that enjoys music, dancing, and skating in a fun social setting, Skate Love Barcelona is a one-of-a-kind international music festival on wheels. The festival has many fun activities to take part in. They provide skate classes, fitness classes on wheels, and a skate park where you can roam freely and try out some tricks. The festival is held every year for 4 days in September, with each day bringing new fun activities to the table.
Roll Travel Skate Events
Roll Travel is a company that specializes in planning holidays to Barcelona that combine sightseeing with quad- and rollerblading skills. Their goal is to alter the way you perceive skating excursions and as such uniquely mix active leisure and tourism together, to create a super fun experience for all.
Whether you wish to start your experience as a roller-skating beginner, or have been riding for a while, they offer classes for every skill level. This training will undoubtedly help develop your talents and get the skating fundamentals downs. They have qualified instructors to help you on your journey. How exciting!
So, there you have it! The Best Places to Go Ice-skating in Barcelona. If you enjoyed this, why not check out our blog on Keeping Active this Winter: Winter Sports in Barcelona?